Best 6 Ice Cream Truck Franchise Opportunities in USA for 2022
Update: 04.11.2021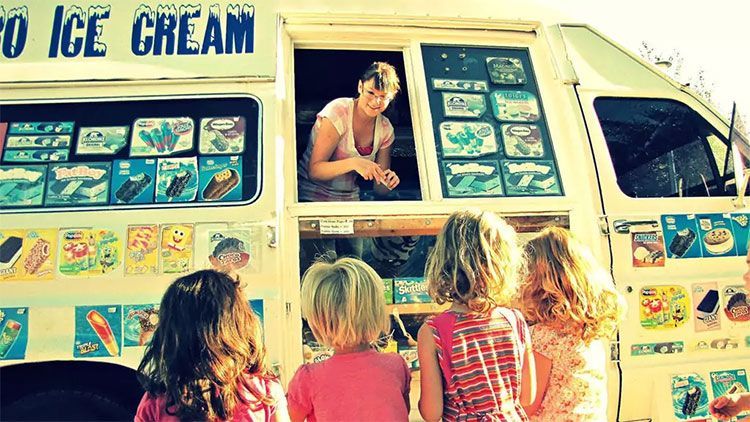 The ice cream truck franchise is a smart choice for entrepreneurs who are looking for an affordable concept to start with which doesn't require a full-time commitment. But it is also a good idea to make your ongoing cafe or other ice cream business more successful. In addition, Americans are used to food trucks and enjoy their services. If you are interested in the concept and are looking for the best ice cream truck franchise opportunities, look no further. Here is the list of the top companies operating in the field. Every one of them has an immaculate reputation, huge experience, well-established business approaches, and a chain of successful franchisees. They offer various concepts including an electric ice cream truck idea, a full-service ice cream parlor on wheels, and a lot of others. The top mobile ice cream franchises provide their franchisees with good conditions for collaborations, useful training, and constant support on the way to success.
Here is the best 6 Mobile Ice Cream franchise businesses in USA
Repicci's Real Italian Ice & Gelato
Founded in: 1998
Franchising since: 2005
Franchise units: 47
Initial investment: $152,150 - $176,400
Franchise Fee: $25,000
Royalty Fees: $3,000 per year
No other mobile Italian Ice business uses a family recipe that's loved by people around the world. Repicci's offers gelato, Italian Ice, coffee and hot chocolate made from 100 percent authentic, wholesome, Italian ingredients. From quality products, to quality equipment, this mobile Italian ice business has the shaved ice folks snowed. With more than 40 franchises nationwide, Repicci's products are enjoyed by millions of people in thousands of locations. The future lies in taking Repicci's product to customers where they are, rather than waiting for them to come to you.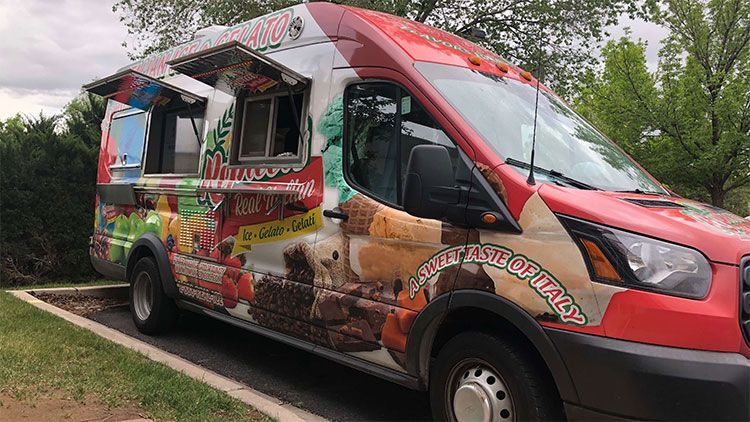 ---
Mister Softee
Founded in: 1956
Franchising since: 2000
Franchise units: 624
Initial investment: $158,500 - $181,000
Franchise Fee: $7,500
Royalty Fees: 4%
Mister Softee is an ice cream truck company that sells ice cream to kids and adults alike. The company specializes in soft-serve ice cream a cold yet texturally pleasing dessert. In addition to traditional ice cream in a cone, the trucks also serve up milkshakes, ice cream floats, and ice cream sundaes. The brand is easily identifiable, not only due to its cone-headed character Mister Softee on the side of the trucks and cups, but the familiar instrumental jingle that is emitted everywhere the truck travels.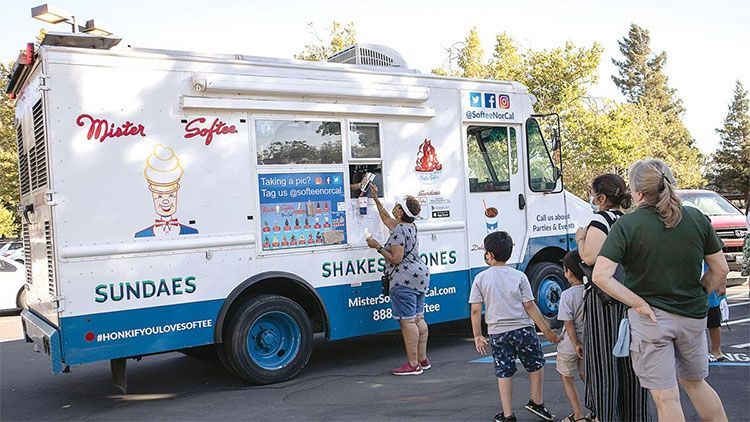 ---
Kona Ice
Founded in: 2007
Franchising since: 2008
Franchise units: 1,395
Initial investment: $150,400 - $174,150
Franchise Fee: $15,000
Royalty Fees: $3,000-$4,000 per year
It's time for a fresh start. Join Kona Ice! With Kona Ice, you can take the leap into entrepreneurship with the safety net of the world's largest food truck business in the world and the business named #1 in Franchisee Satisfaction by Franchise Business Review 8 years in a row. Over the last thirteen years, we've received a lot of awards - but the one we're most proud of is our Franchisee Satisfaction Award from Franchise Business Review. We've made the top ranks over the last eight years and in the last few years, we've had the distinct honor of coming in at #1 overall.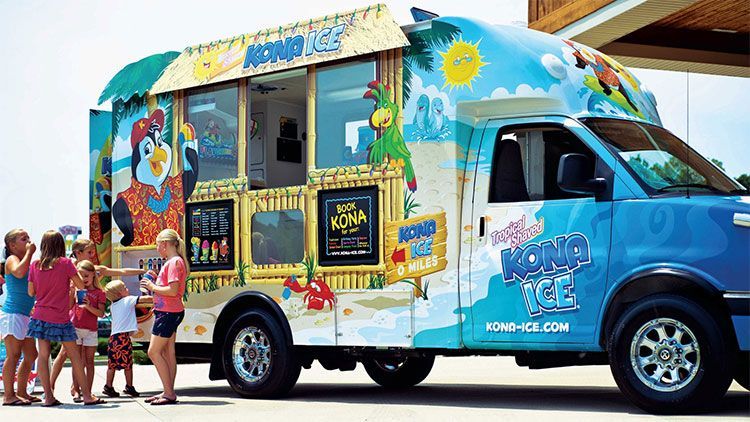 ---
Tikiz Shaved Ice & Ice Cream
Founded in: 2011
Franchising since: 2012
Franchise units: 20
Initial investment: $132,000 - $144,000
Franchise Fee: $15,000
Royalty Fees: $500 per month
The Tikiz Shaved Ice & Ice Cream Truck was designed from the ground up to be a one-of-a-kind experience. Throughout its conceptual development, no limits were placed on the custom components and features that would ensure its ultimate appeal to customers. Marketing your business to potential customers is the most important factor to help your franchise succeed. That's why Tikiz offers a complete online collection of branded promotional products, apparel, customizable marketing materials, and much more to help launch and operate your Tikiz Business. Tikiz also assists with launching your social media, online and local advertising efforts.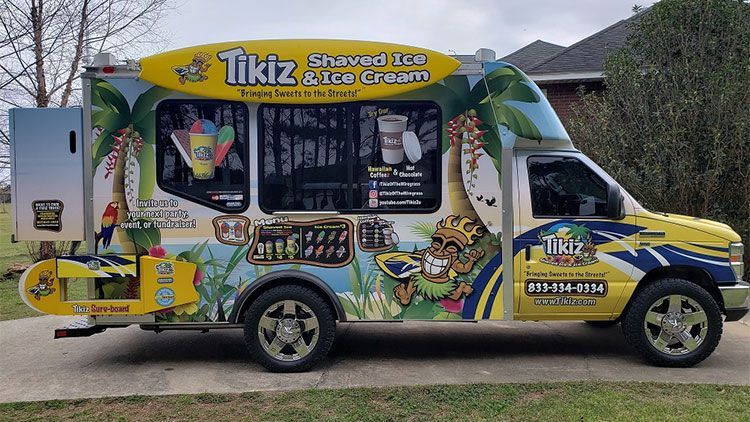 ---
Sweet Pea Homemade Ice Cream
Founded in: 2008
Franchising since: 2013
Franchise units: 7
Initial investment: $40,250 – $110,500
Franchise Fee: $15,000
Royalty Fees: None
Worlds First 100% Electric Ice Cream Truck Franchise will be scooping out its delicious ice cream throughout the US. We hand make our ice cream in small batches using only fresh 14% buttermilk, fresh fruits and premium additions. Our mission is to offer a premium homemade ice cream that the community will crave, in an Eco-Friendly environment that the community will enjoy and support, for many years to come. We hope to be the example for other Green Companies that would like to incorporate Eco-Friendly practices into their own business.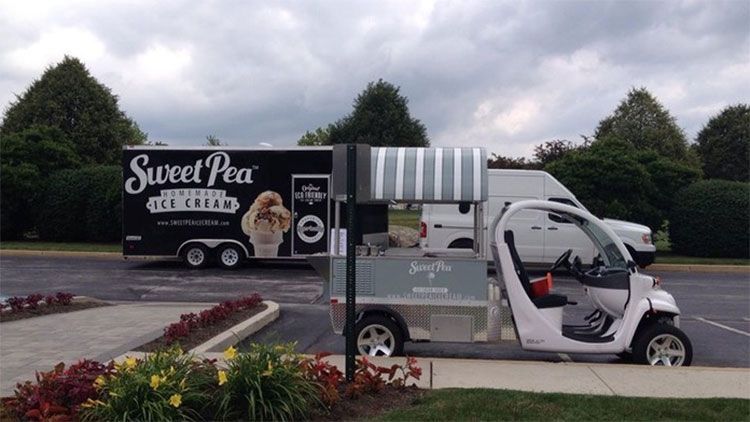 ---
Ice Cream Emergency
Founded in: 2014
Franchising since: 2020
Franchise units: 1
Initial investment: $129,700 – $179,650
Franchise Fee: $30,000
Royalty Fees: None
Established in 2014, Ice Cream Emergency is a mobile franchising opportunity...like no other. It's a full service ice cream parlor on wheels, housed inside a shuttle bus. The guests go INSIDE the beautiful, fully-appointed, climate-controlled bus to be served delicious, hand-dipped, gourmet ice cream and then help themselves to the delectable toppings bar. It's unique. It's interactive. It's mobile. Customers love it. The business model is prepaid, private event catering, with average one hour events.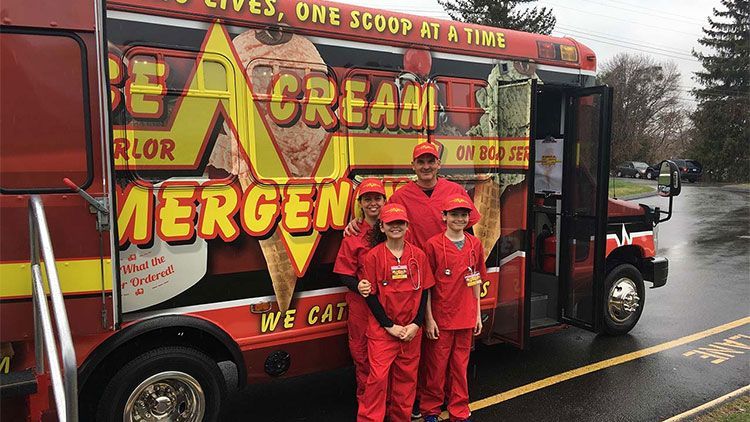 ---
Conclusion
To summarize, we can say any of the listed above ice cream truck franchises is worth buying. But there is a lot to consider while choosing the best one for you. Pay attention to the reputation of the brand, what training and support are offered, check if the other franchisees are successful. But the main thing you need to do is to align your budget with investment requirements of the brand. In order to ease the challenge, we have made the comparison flowchart of the best mobile ice cream franchises in the USA for you. It shows the minimum estimated initial investment and initial franchise fee of each brand. By using it, you can figure out the difference in financial requirements for each franchise, and decide which one fits you the most.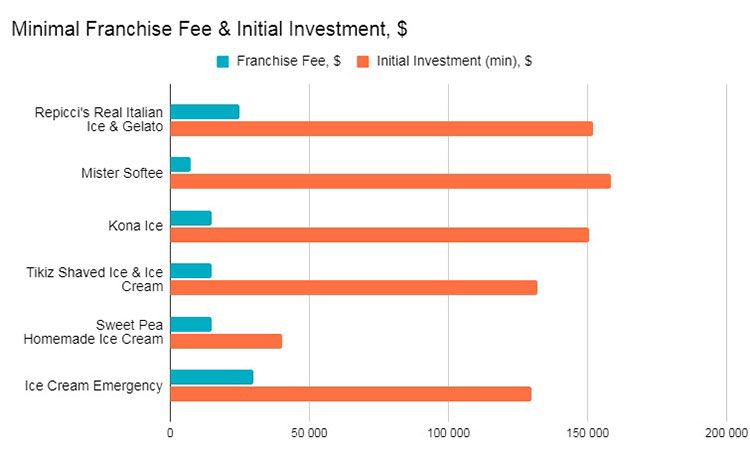 View all Ice Cream Truck franchises
DIDN'T FIND WHAT YOU WANT?
ASK THE EXPERTS