Best 9 Japanese Food Franchise Opportunities in USA in 2022
Update: 04.11.2021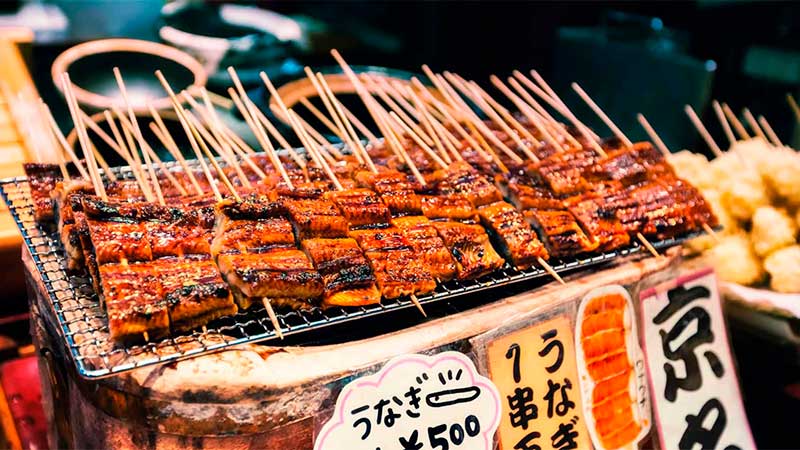 Japanese food is steadily becoming popular among Americans. There are several dishes which are liked by US people. These are sushi, tempura and ramen. The last one is the noodle soup which is cheap, healthy, very tasty and nutritious. Therefore, starting a Japanese ramen franchise, an entrepreneur will quickly attract visitors to his place. However, the Japanese food franchise industry is not limited by that one. It also includes sushi and other seafood, teriyaki bowls, poultry and other meat concepts. There are even Japanese cheesecake franchises that offer their special dessert which won the hearts and stomachs of Americans. Japanese food franchises have several benefits over the others. They are : lower competition compared to Chinese concepts, for example; quite affordable initial cost and fees, and a growing demand for the food and services. If you are looking for the best franchise for you to buy, look no further. Here is the list of top businesses for you to consider.
Here is the best 9 Japanese Food franchise businesses in USA
Hibachi Grill
Founded in: 2010
Franchising since: 2018
Initial investment: $311,900 - $364,900
Franchise Fee: $29,900
Royalty Fees: 5 - 6%
Hibachi Grill & Noodle Bar was founded in 2010 in Miami, Florida. They brought a fresh take on traditional Asian and Japanese cuisine, winning over the hearts of many customers. Hibachi Grill believes in variety, quality and authenticity. Customer service and satisfaction are our top priorities to ensure that every visitor can enjoy a vibrant atmosphere. Also, Hibachi Grill has an online ordering system where customers can access the entire menu without leaving home.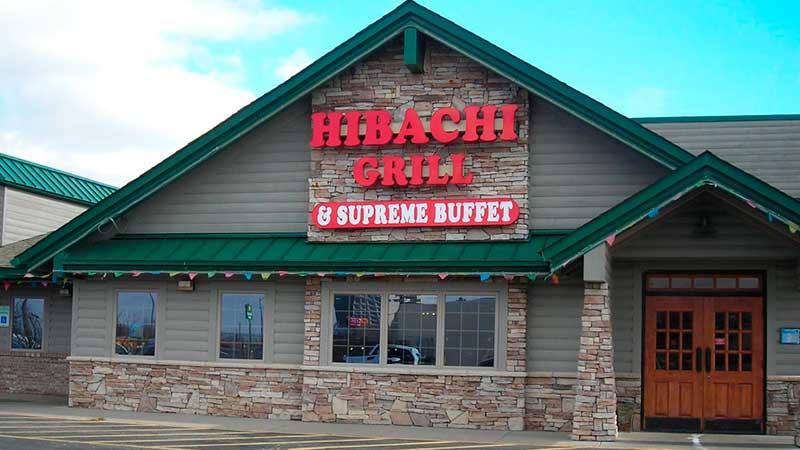 ---
Samurai Sam's Teriyaki Grill
Founded in: 1994
Franchising since: 1995
Franchise units: 18
Initial investment: $106,260 - $432,050
Franchise Fee: $7,500 - $30,000
Royalty Fees: 6%+
Samurai Sam's is owned by Kahala. The first Samurai Sam's restaurant was opened by John Young, David Young, Kerry Phelps and Russ Schoene in Scottsdale, Arizona, in 1994.The partners set out to provide a recognized need to provide consumers with an alternative to fast food. They created their own teriyaki grill serving chicken, shrimp and steaks to customers all over Arizona. Today there are Samurai Sam's locations across the western United States. With a mission to be a healthy alternative to traditional fast food, Samurai Sam's® Teriyaki Grill partnered with Healthy Dining.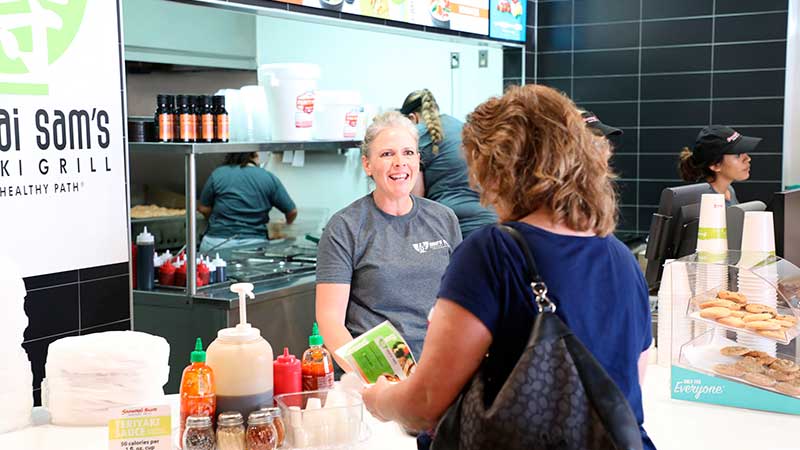 ---
Gyu-Kaku Japanese BBQ
Founded in: 1996
Franchising since: 1997
Franchise units: 789
Initial investment: $1,215,444 - $2,606,540
Franchise Fee: $50,000
Royalty Fees: 4,5 - 5%
Gyu-Kaku restaurants were first opened in the 1990s in Japan. There are over 700 Gyu-Kaku restaurants worldwide, and the first U.S. location opened in West Los Angeles in 2001. Each restaurant in the chain boasts a smokeless brazier. Thanks to a good exhaust ventilation system, the smoke is sucked into the lower part of the table, away from the guests! The concept of the restaurant is that customers prepare meat, poultry, seafood, vegetables and various desserts themselves using charcoal braziers that are built into the tables of restaurants.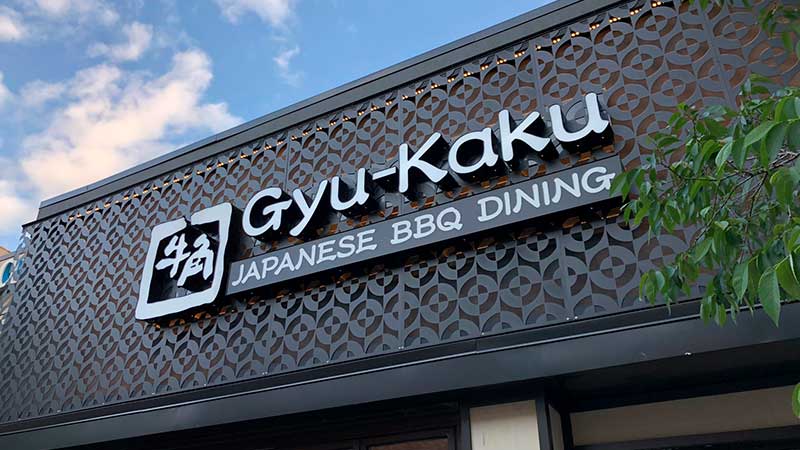 ---
Teriyaki Madness
Founded in: 2003
Franchising since: 2005
Franchise units: 101
Initial investment: $327,200 - $678,260
Franchise Fee: $45,000
Royalty Fees: 6%
Teriyaki Madness is one of the fastest growing restaurants in the segment. The establishment always reigns in a cozy, relaxed atmosphere, serving quality fresh, healthy and aromatic Asian dishes. Food is prepared for each order, fully customizable and cooked in 5-7 minutes. Customers can get a traditional teriyaki bowl with rice, vegetables and protein, or make their order healthier by opting for rice-free and protein-free vegetables. Teriyaki Madness food is up to date with Asian food and healthy options.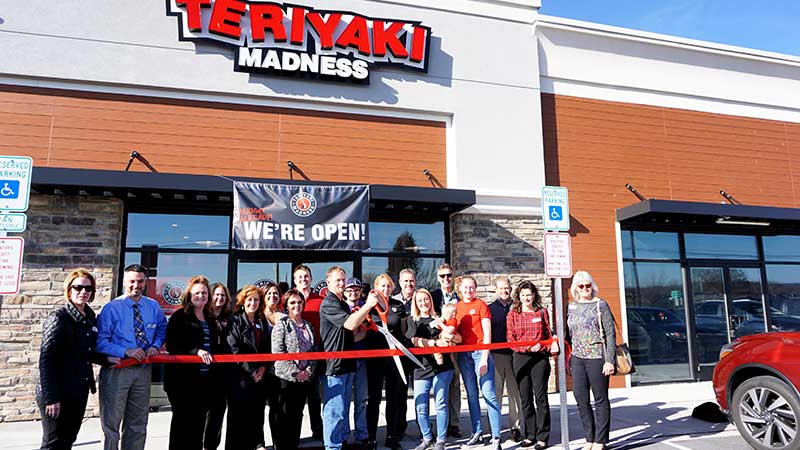 ---
Pho Hoa
Founded in: 1983
Franchising since: 1992
Franchise units: 56
Initial investment: $267,600 - $523,380
Franchise Fee: $30,000
Royalty Fees: 4%
Pho Hoa Restaurant is a Vietnamese restaurant that specializes in quality hot Asian low calorie soups with natural flavors, including brisket, flank and round steak. All soup bowls contain bean sprouts, coriander leaves, chili peppers, basil leaves, and lemon wedges. In addition to soup, the Pho Hoa Noodle Soup menu also includes rice bowls, noodle bowls and fried buns. There is also a children's menu with a small portion of pho.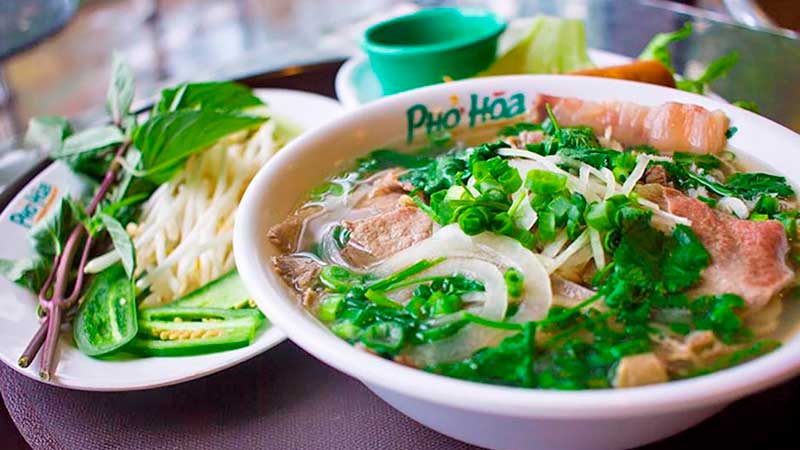 ---
Marugame Udon
Founded in: 2000
Franchise units: 1000+
Initial investment: $1,200,000
Franchise Fee: $40,000
Royalty Fees: 5%
Marugame Udon, one of the fastest growing restaurant companies in the world. With over 1000 units worldwide, Marugame Udon is the market leader in the udon field. Founded in 2000 in Kakogawa, Japan, Marugame Udon is the world's best udon concept with over 1000 locations in 13 countries serving authentic Japanese handmade Sanuki Udon noodles and fresh tempura. Worldwide, under the leadership of Takaya Avata founder and president, US growth will be driven by private equity firm Hargett Hunter, visionary Dallas-based food executive Mark H. Brezinski, and longtime collaborator Pete Botonis.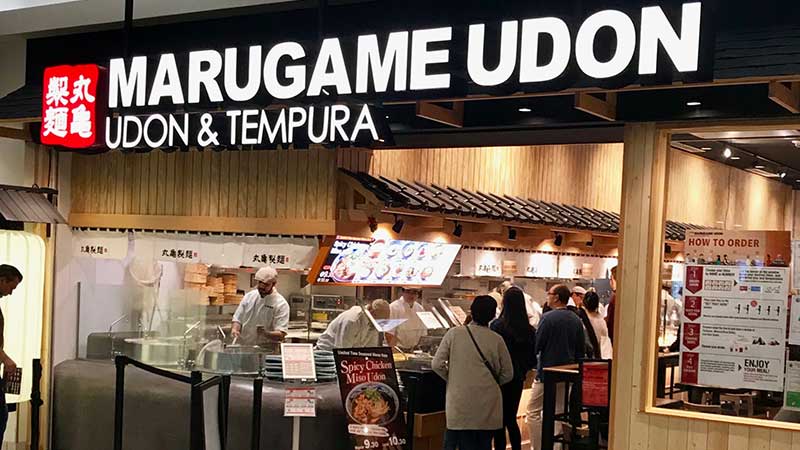 ---
Koi Sushi Bar
Founded in: 2010
Franchising since: 2010
Franchise units: 12
Initial investment: $187,468 – $461,600
Franchise Fee: $60,000
The first Koi Sushi restaurant opened in Athens in 2010. It was an instant hit. The next 11 restaurants of the chain were born one after another. The brand's success is primarily due to the high quality of food, a wide selection of sushi and other popular products, as well as excellent service and affordable pricing policy. The Koi Sushi bar model is functionally structured to ensure a smooth, stable business every day. It is desirable that franchisees be local managers and have the willingness and ability to closely monitor the operating model and provide excellent customer service in the process.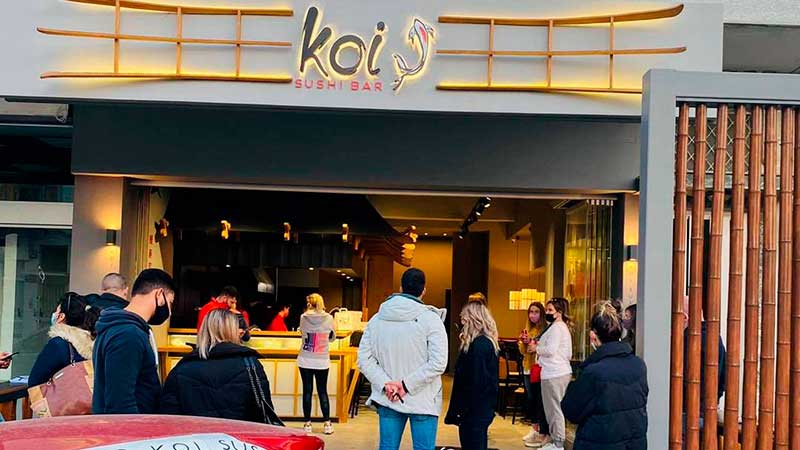 ---
Advanced Fresh Concepts
Founded in: 1997
Franchising since: 2010
Initial investment: $692,000
Franchise Fee: $35,000
Advanced Fresh Concepts Corp. (AFC) is the largest sushi bar franchisor in US supermarkets. Advanced Fresh Concepts Franchise Corp. (AFC), has over 4,000 stores. The parent company AFC was established in 1986 by Ryuuji Ishii. AFCC was the first company to come up with a new idea for a supermarket sushi bar. In 2002, AFC's sushi bar operations evolved into a franchise system. In 2005, the sushi bar franchise business was significantly expanded to include Asian hot dishes on the menu. AFC Sushi is currently looking for potential franchisees in the US and Canada.
---
Yoshinoya
Founded in: 1889
Franchising since: 1900
Franchise units: 89
Initial investment: $738,600 - $1,494,900
Franchise Fee: $27,500
Royalty Fees: 4%
Yoshinoya's history dates back to 1899 as a simple Tokyo fish market in 1899, and over the past 110 years, Yoshinoya has grown worldwide into a Japanese-style fast food chain that offers consumers a unique difference from traditional fast food restaurants. In 1979, Yoshinoya came to America and opened in Los Angeles. Fresh, wholesome Japanese-style Yoshinoya cuisine is at the heart of their menu, which draws on fresh ingredients from a variety of rice bowls, including their signature Beef Bowl®, Chicken Bowl, Combo Bowl and other flavors of Japanese cuisine.
---
Conclusion
To summarize, we can say any of the listed above Japanese food franchises is worth buying. But there is a lot to consider while choosing the best one for you. Pay attention to the reputation of the brand, what training and support are offered, check if the other franchisees are successful. But the main thing you need to do is to align your budget with investment requirements of the brand. In order to ease the challenge, we have made the comparison flowchart of the best Japanese food franchises in the USA for you. It shows the minimum estimated initial investment and initial franchise fee of each brand. By using it, you can figure out the difference in financial requirements for each franchise, and decide which one fits you the most.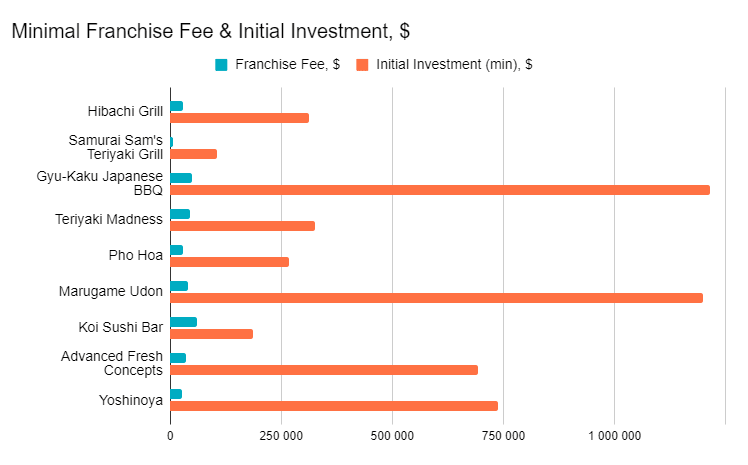 View all Japanese Food franchises
Want to advertise your franchise with us and successfully boost your business?
Please send us your request and we will get back to you shortly!
DIDN'T FIND WHAT YOU WANT?
ASK THE EXPERTS