TOP 10 Franchise Kebab Businesses in Indonesia for 2023
Update: 04.11.2021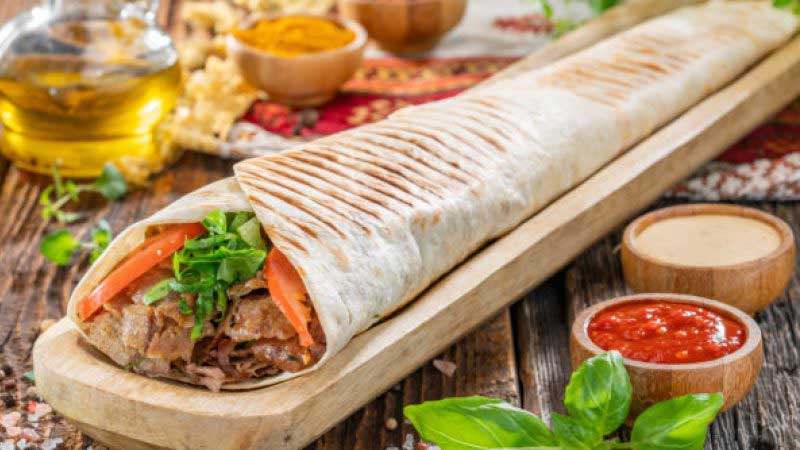 Kebab is meat or vegetables grilled on a long thin stick. The delicious dish with origin in Middle Eastern cuisine won its popularity all over the world including Indonesia. You can find a lot of kebab businesses in the country. The majority of them operate by means of franchising. How to choose the best kebab franchise in Indonesia? Top franchisors can boast years of experience, hundreds of franchisees and a lot of awards. They offer interesting concepts, unique recipes and consistent assistance to their business partners. If you want to know more info about the industry, explore our list of popular kebab franchise opportunities in Indonesia.
Here is TOP 10 Kebab Franchise Opportunities in Indonesia
Kebab Turki Baba Rafi
Founded in: 2003
Franchising since: 2005
Locations: 1300+
Initial investment: IDR 75,000,000 - IDR 300,000,000
Royalty Fees: From 5%
Kebab Turki Baba Rafi (KTBR) is the world's largest chain of kebab shops, which operates more than 1,300 outlets in 10 countries including Indonesia, Malaysia, the Philippines, Bangladesh, and many others. Headquartered in Indonesia, the business began in 2003 as a cart operated by young entrepreneurs, Nilam Sari and Hendy Setiono. Kebab Turki Baba Rafi is the largest kebab franchise with various prestigious awards in the world.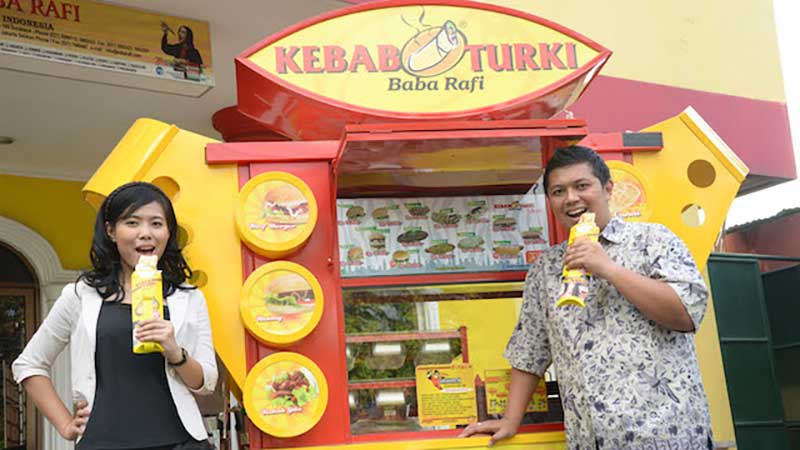 ---
Arofah Kebab
Founded in: 2012
Franchising since: 2012
Locations: 400+
Franchise Fee: NO
Initial investment: From IDR 35,000,000
Royalty Fees: NO
Arofah Kebab is a franchise business from CV. Indo Berkah Mandiri which is based on the main products of kebabs, burgers and hotbeef. As kebab specialists they continue to develop and try to find new innovations so that kebabs with various flavors are created. The founder of Arofah Kebab is always eager to provide motivation and guidance to all of his partners.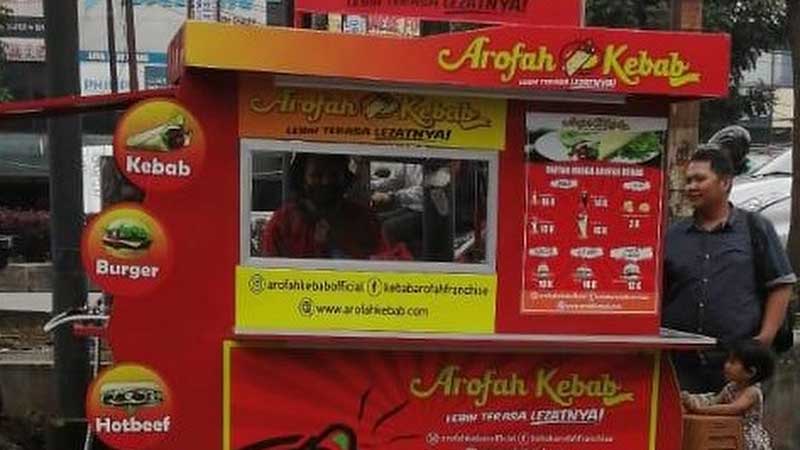 ---
Arabian Kebab
Founded in: 2007
Franchising since: 2008
Franchise units: 270
Initial investment: IDR 50,000,000 - IDR 70,000,000
Royalty Fees: NO
Kebab business with the name Arabian Kebab was established and run by the businessmen Sumpomo Bayu Aji in 2007 with first location in Keranji, East Bekasi. The menu offered by Kebab Arabian is also varied and is not just a culinary kebab dish but includes dishes such as french fries, spaghetti, hot dogs and burgers are also available here.There is no obligation to pay royalty fees, but partners are required to purchase raw materials such as sauce, bread and meat from the center.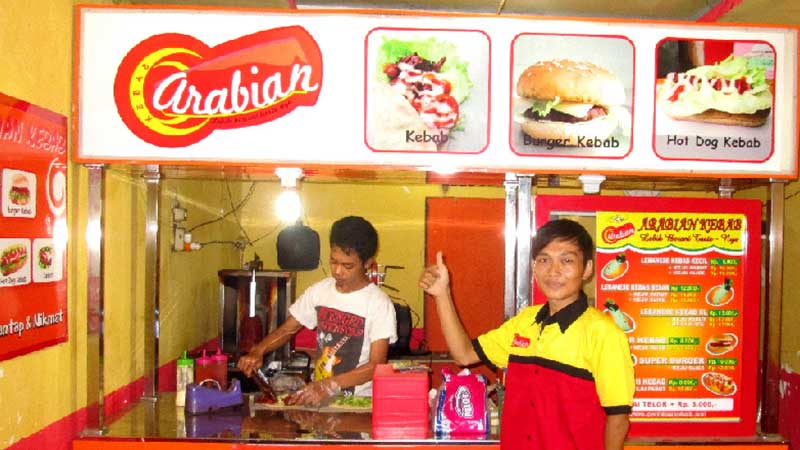 ---
Kebab Kings
Founded in: 2006
Franchising since: 2007
Franchise units: 700+
Initial investment: IDR 50,000,000 - IDR 110,000,000
This brand was founded in Surabaya in 2006 and implemented a franchise system in 2007, Kebab Kings currently has more than 700 outlets in Indonesia. The most prominent thing about Kebab Kings products is the quality of the raw materials, which are always fresh every day. Although the concept of kebab is closer to a modern recipe and not an authentic kebab, the taste of KK is quite shaky. The estimated return on investment is around 2.5 to 3 years.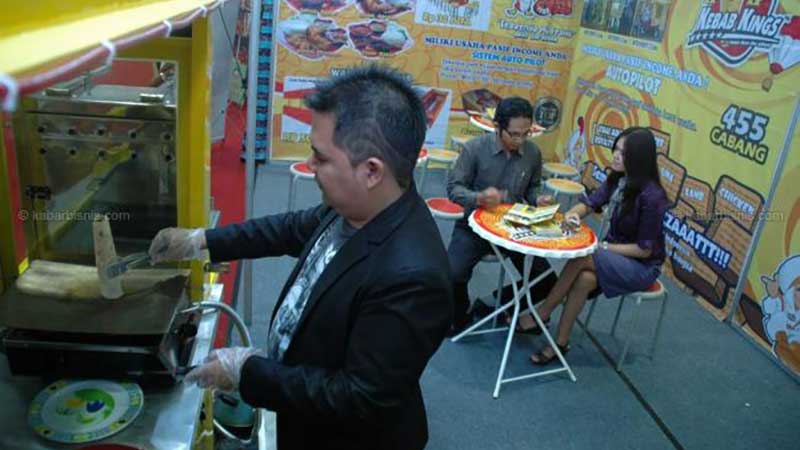 ---
Alibaba Kebab
Founded in: 2006
Franchising since: 2007
Franchise units: 79
Initial investment: From IDR 65,000,000
Ongoing Royalty Fee: 3%
Alibaba's Kebab franchise may be considered small compared to Kebab Baba Rafi and Arabian Kebabs but it has successfully spread in major cities in the Java Island area. It's menu and culinary taste are more focused on authentic Middle Eastern flavors but on an affordable budget. For return on investment, this franchise business can target a return on capital in under 1 year. The community of the Alibaba Kebab franchise is also quite strong.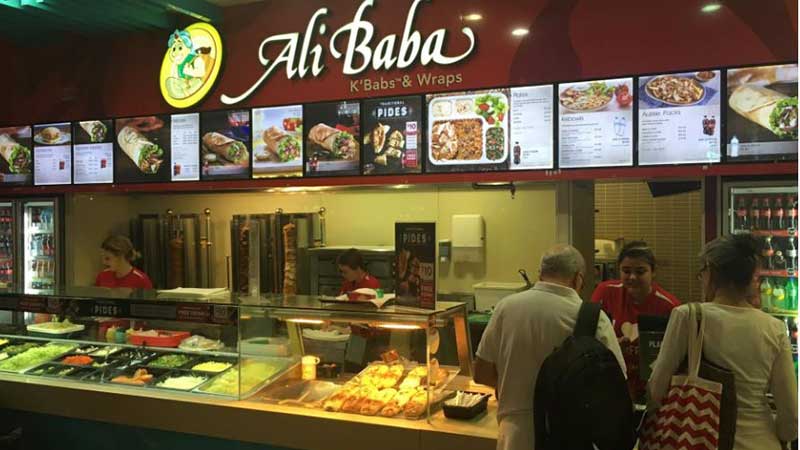 ---
Corner Kebab
Founded in: 2007
Franchising since: 2007
Franchise units: 400+
Initial investment: IDR 40,000,000
Royalty Fees: NO
Corner kebab is a culinary franchise business with the best partnership system in Indonesia, giving you the opportunity and opportunity of a culinary business with cheaper franchise fees and more profitable results. The company has received recognition from the Indonesia Global Foundation because it always releases a new menu every three months. For the investment system, Kebab Corner uses the 50:50 sharia profit sharing model of net profit. But with this system, you no longer need to pay royalties and other fees.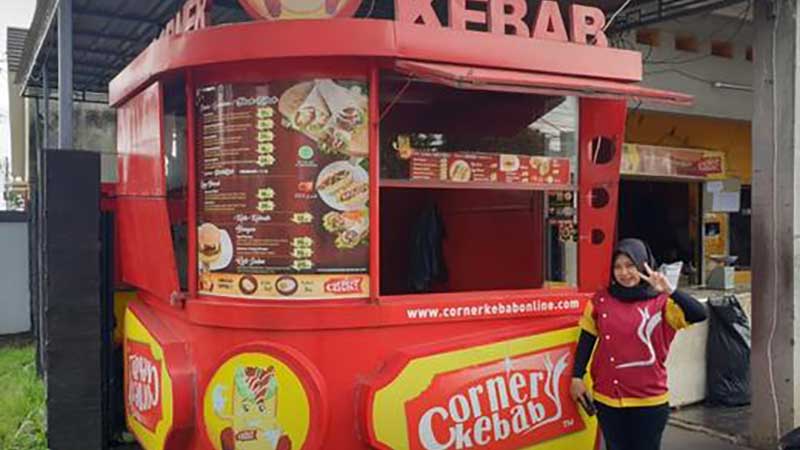 ---
Kebab Monster
Founded in: 2015
Franchising since: 2016
Initial investment: IDR 50,000,000
As the name suggests, the main attraction of this kebab franchise is the portion which is a monster portion. In addition to portions, Kebab Monster presents a variety of main fillings and will continue to make the best innovations for kebab lovers. Located in Kemanggisan, Kebab Monster offers franchise packages for Rp. 50 million rupiah for those who are interested in this kebab franchise.
---
Istanbul Kebab
Founded in: 2014
Franchising since: 2015
Franchise units: 40
Initial investment: IDR 20,000,000 - IDR 75,000,000
Even though this kebab is viral because the owner is a real Turkish person, if you taste the taste of Istanbul Kebab this is different from other kebabs. Istanbul Kebab by Mustafa promises kebabs with authentic flavors from Turkey with original herbs and spices from there. The company offers a franchise cooperation business in various business packages, including: Standard Package, Gold Package and Distributor package.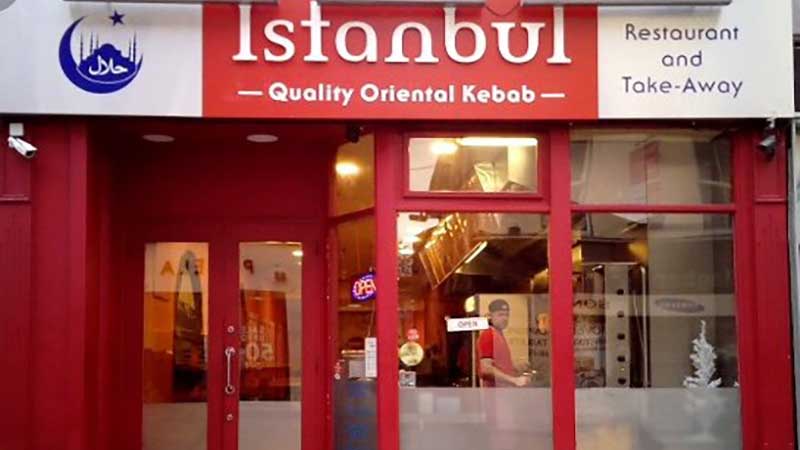 ---
Bang Aji
Founded in: 2006
Franchising since: 2008
Franchise units: 269
Initial investment: IDR 35,000,000 - IDR 170,000,000
Kebab Bang Aji which is known as Arabian Kebab is one of the kebab franchise brands which is quite well known in Indonesia. The name Arabian Kebab is better known because from its inception in 2006, they use this name. But in 2018, they changed their name to Bang Aji kebab. The company's franchise system offers a sustainable business system that can survive a crisis because they have professional team support.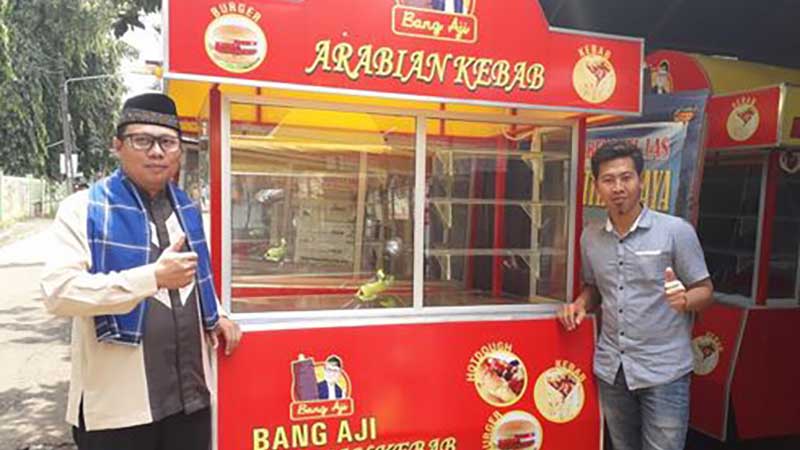 ---
Black Kebab
Founded in: 2015
Franchise units: 135
Initial investment: IDR 20,000,000 - IDR 70,000,000
Royalty Fees: IDR 250,000
Black Kebab, a well-known kebab brand from Yogyakarta that has been around since 2015 has continued to expand its business in Indonesia. Black Kebab offers a new sensation with the taste of a mixture of Indonesian spices, making the sensation of Indonesian Black Kebab really. Besides that, the main characteristic is the black color of the kebab skin which is made from natural, harmless food ingredients. Due to the pandemic situation the company is now starting to aggressively increase the online house type franchise. With this franchise package, partners don't need to rent a place to sell, because everything can be done from home.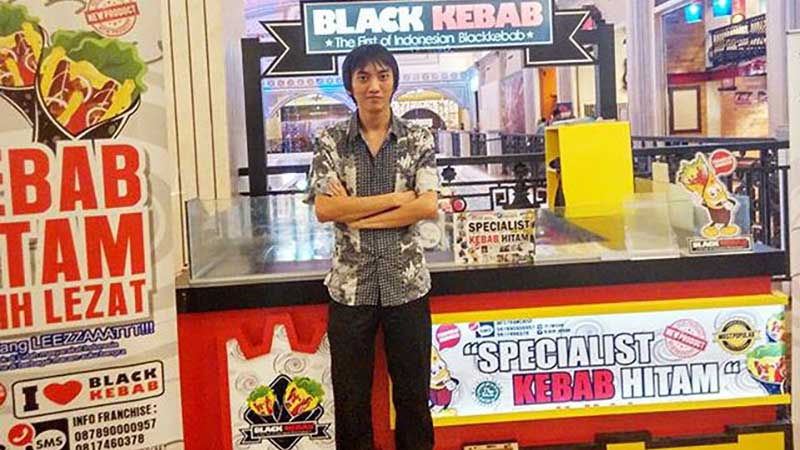 ---
View all kebab franchises
Browse franchises by countries

USA

India

Canada

The UK

Indonesia

The Philippines

Australia

The UAE

Saudi Arabia

South Africa

Germany

Pakistan

Singapore

Malaysia
Other countries
Want to advertise your franchise with us and successfully boost your business?
Please send us your request and we will get back to you shortly!
DIDN'T FIND WHAT YOU WANT?
ASK THE EXPERTS