McDonald's Franchise Opportunities
McDonald's is the world's largest restaurant chain by revenue, serving over 69 million customers daily in over 100 countries across approximately 36,900 outlets as of 2016. They rechristened their business as a hamburger stand, and later turned the company into a franchise, with the Golden Arches logo being introduced in 1953 at a location in Phoenix, Arizona. Although McDonald's is known for its hamburgers, they also sell cheeseburgers, chicken products, french fries, breakfast items, soft drinks, milkshakes, wraps, and desserts.
How to open a McDonald's franchise?
Ensure you have adequate capitalization.
In order to open a McDonald's franchise, you must have a net worth of more than $1,058,000.
Appreciate the investment required for a restaurant franchise.
You will need to consider building and real estate costs, the cost of equipment and signs, the costs of licenses and permits, the cost of uniforms, the cost of insurance, etc.
Evaluate your prior experience and strengths.
You should thoroughly evaluate your prior business experience before applying to become a McDonald's franchise owner.
Assess market availability.
You will want to look at the market availability for McDonald's franchises and see if there are available markets in your location of interest before proceeding with the franchising application.
Submit your application.
Your application will be reviewed by the McDonald's franchise team. You will be emailed a confirmation receipt upon reception of your online application, where we will additionally provide the contact details of the franchise owner.
Receive approval & opening your McDonald's franchise.
You will receive franchise approval once your financial and background checks are completed. Approval will only be given to candidates who meet all the requirements of franchise owners.
Request Free Info

How much does McDonald's franchise cost?
McDonald's has the franchise fee of up to $45,000, with total initial investment range of $1,058,000 to $2,230,000.
Initial investments: $1,058,000 - $2,230,000
Liquid Cash Requirement: $500,000
Ongoing Fees
Initial Franchise Fee: $45,000
Ongoing Royalty Fee: 4%
Ad Royalty Fee: $4%+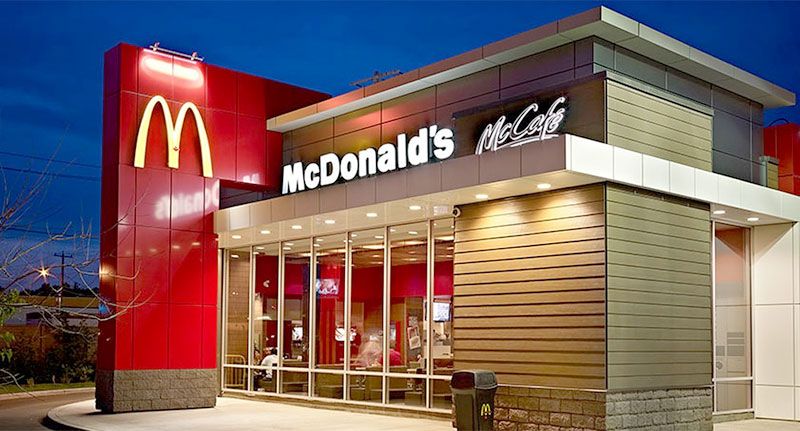 Are you interested in starting McDonald's Franchise in the USA, India, Indonesia, the Philippines, Canada, Pakistan, the UAE or another country?
We provide estimated franchise costs for some countries:
- In the United States, the total investment to start the McDonald's Restaurant is around $1,058,000 to $2,230,000.
- In Indian currency, the investment comes around Rs 7.5 crores to Rs 15.8 crores.
- In Indonesian currency, the investment comes around Rp 14,985 million to Rp 31,587 million.
- In Philippine currency, the investment comes around Php 54,730,340 to Php 115,357,900.
- In Canadian currency, the investment comes around Can$1,407,140 to Can$2,965,900.
- In Pakistani currency, the investment comes around PKR 165,735,700 to PKR 349,329,500. - In currency of the United Arab Emirates, the investment comes around AED 3,882,860 to AED 8,184,100.
Support Options
On-The-Job Training: 6-24 months
Classroom Training: 75 hours
Additional Training: At local McDonald's restaurant
Franchise Info: www.mcdonalds.com/us/en-us/about-us/franchising.html
Request Free Info