Top 10 Food Franchise Business Opportunities in Saudi Arabia in 2023
Update: 04.11.2021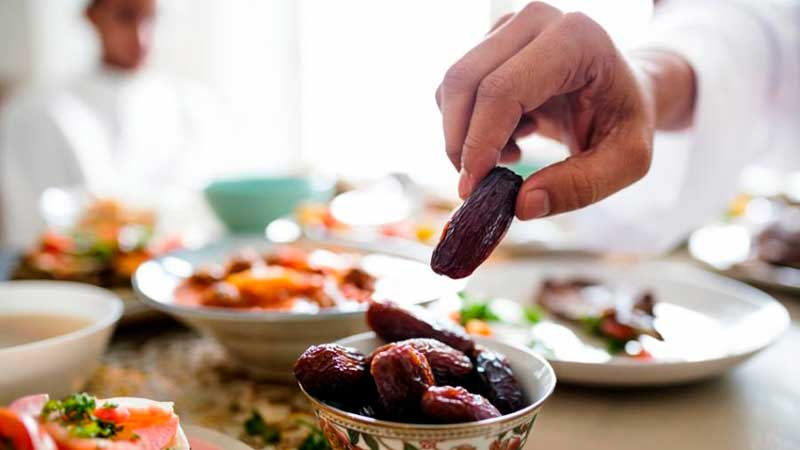 Last year Saudi Arabia adopted a franchise law that applies to all foreign and local franchises operating within the Kingdom. This way the government supports the industry. It means the appearance of new franchise business opportunities in food segment too. Have a look at our top 10 food franchises for 2022! The list contains many concepts such as the largest restaurant chain, delivery network, and traditional saudi cuisine restaurants. The franchisors are expanding their businesses by sharing their experience with their franchisees. They are offering a famous brand name, which is half success for the business, as well as favourable conditions for cooperation.
Here are the best 10 Food franchises in Saudi Arabia
McDonald's
Founded in: 1955
Franchising since: 1955
Franchise units: 37,000+
Initial investment: $1,058,000 - $2,230,000
Ongoing Royalty Fee: 4%
McDonald's is the world's largest restaurant chain by revenue, serving over 69 million customers daily in over 100 countries. A new McDonald's restaurant is opened in every 14.5 hours. McDonald's sells over 75 burgers every single second. Approximately 7% of the potatoes grown in the U.S. are turned into McDonald's fries. The McDonald's franchise is recognized as one of the premier franchising companies so buying franchise is a sure way to break into the fast food industry.
---
Time To Eat Delivery
Founded in: 2018
Franchising since: 2019
Locations: 213
Initial investment: $4,500 - $34,500
Royalty Fees: NO
Time To Eat Delivery, which is powered by the world's largest restaurant delivery network, has years of experience in helping families from all over the US start their own grocery and restaurant delivery business and now expanding to the Saudi Arabia, UK & Canada. The cost for a Time To Eat Delivery grocery, restaurant, and corporate lunch delivery service package is a one-time fee.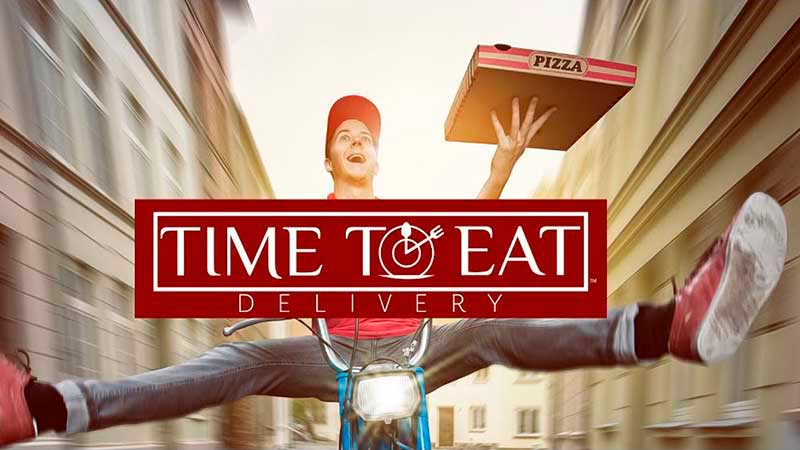 ---
Subway
Founded in: 1965
Franchising since: 1974
Franchise units: 41,600
Initial investment: $140,050 - $342,400
Ongoing Royalty Fees: 8%
Ad Royalty Fee: 4,5%
Subway, founded by Fred DeLuca and Peter Buck in 1965, is an American fast food restaurant franchise that primarily sells submarine sandwiches, salads and beverages. The chain has expanded to become a global franchise. Subway is one of the largest opportunities in the food franchise industry with an established global brand with a proven operating system already in place. To be eligible to purchase a Subway franchise, a person must have a minimum net worth of $80,000 and at least $30,000 in liquid assets.
---
SushiFork
Founded in: 1960
Franchise Fees: $32,000
Initial investment: $100,000
SushiFork is a franchised sushi restaurant chain that serves traditional and unconventional sushi rolls, sushi burritos and eclectic food in a trendy yet casual atmosphere. The company introduces a concept of a fast-casual restaurant where sushi lovers can indulge in expertly prepared dishes, from classic rolls to original custom-made rolls.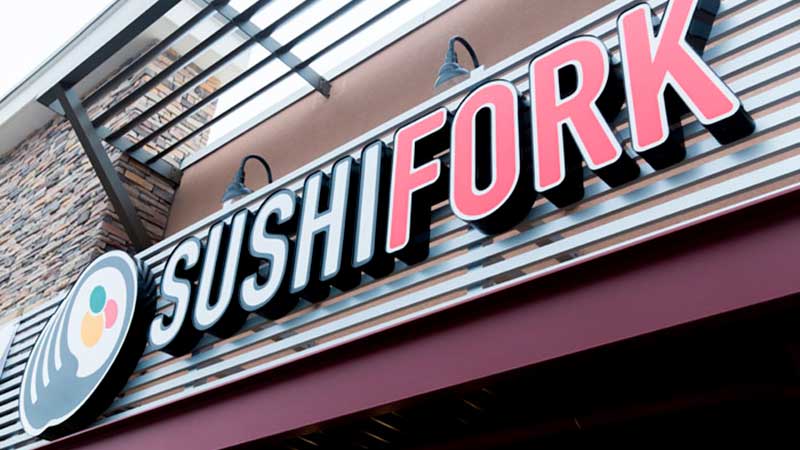 ---
Pinkberry
Founded in: 2005
Franchising since: 2006
Franchise units: 90+
Initial investment: $300,000 - $500,000
Initial Franchise Fee: $35,000
Royalty Fees: 6%
Pinkberry is an American chain of frozen dessert restaurants which started in Los Angeles in 2005 and has enjoyed unprecedented growth nationwide and worldwide. There are currently over 260 stores in 20 countries. The chain serves both frozen and fresh Greek yogurts with a variety of toppings, along with yogurt smoothies and shakes. All Franchisees have dedicated operations, marketing, and development support team members who they can reach out to for operating and training matters.
---
KFC
Founded in: 1930
Franchising since: 1952
Franchise units: 6067
Franchise Fee: $45,000
Initial investment: $1,442,600 - $2,771,550
Royalty Fees: 5%
KFC, also known as Kentucky Fried Chicken, is an American fast food restaurant chain that specializes in fried chicken but also offers menu of wraps, french fries, soft drinks, salads, desserts, breakfast, krushems (milkshakes). The company has adapted the standard KFC offerings to Indian tastes and the menu options in India include the Hot & Crispy Chicken and Fiery Grilled bucket options, Chicken Zinger Burger, Krushers, Rice Bowlz and the more recently launched 5-in-1 Meal Box.
---
WAHAT ALMERBAA
Founded in: 2015
Initial investment: $53,000
Royalty Fees: 6%
WAHAT ALMERBAA is an authentic fine-dining restaurant belonging to the heart of Saudi heritage along with modern special touches. WAHAT ALMERBAA presents the traditional Saudi cuisine with elegant service experience. It was established in 2015 and in a short period was able to achieve great development, distinction and high acceptance by its guests to become a daily destination.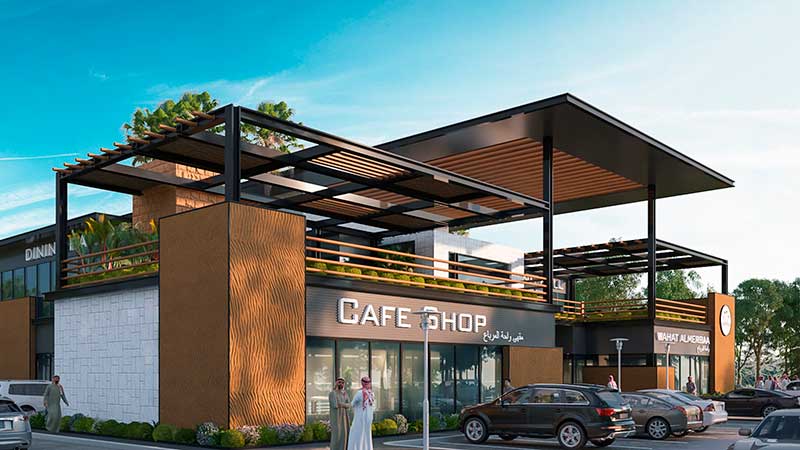 ---
Just Burger
Initial investment: $25,000
Franchise Fee: $20,000
Royalty Fees: 7%
The main goal of Just Burger is to serve delicious and high-quality dishes for every taste and preference. The concept of Just Burger is to offer good everyday food that everyone loves and comes back for, and that is exactly what it has achieved. Just Burger currently has stores throughout the UAE serving a huge audience of food lovers.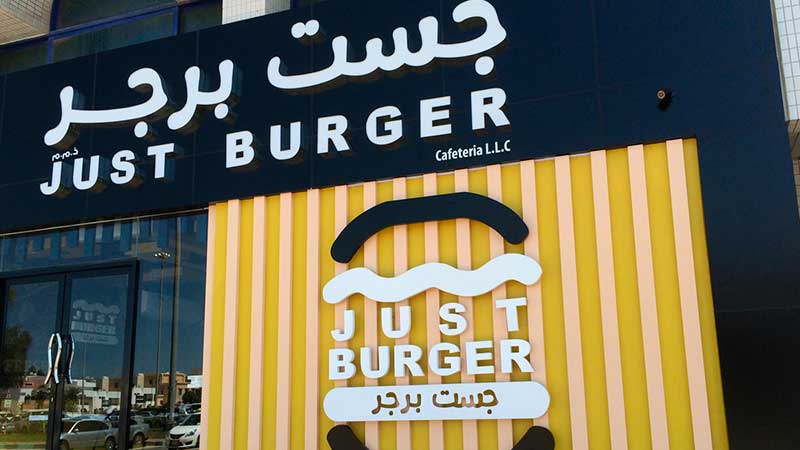 ---
JJ Chicken
Founded in: 2010
Initial investment: $26,600
Royalty Fees: 6%
JJ Chicken has made its name with a range of hormone-free chicken marinated daily using homemade sauces without preservatives and charcoal grilled, making it the perfect choice for customers looking to eat healthier food. A unique concept that uses authentic charcoal-grilling techniques for a variety of fresh chicken offerings in a quick service setting has made JJ Chicken the market leader in QSR.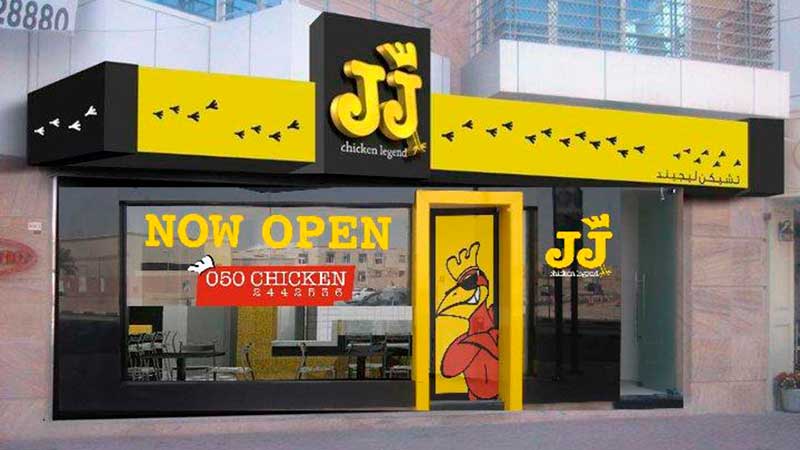 ---
ON THE WOOD
Initial investment: $28,000
Royalty Fees: 5%
ON THE WOOD is a Lebanese restaurant chain that prepares food using the wood stone oven technique, which is distinguished by the aroma and quality of wood. ON THE WOOD uses alternative techniques to preserve the environment. Snacks are served in a relaxing and welcoming environment that visitors will surely enjoy.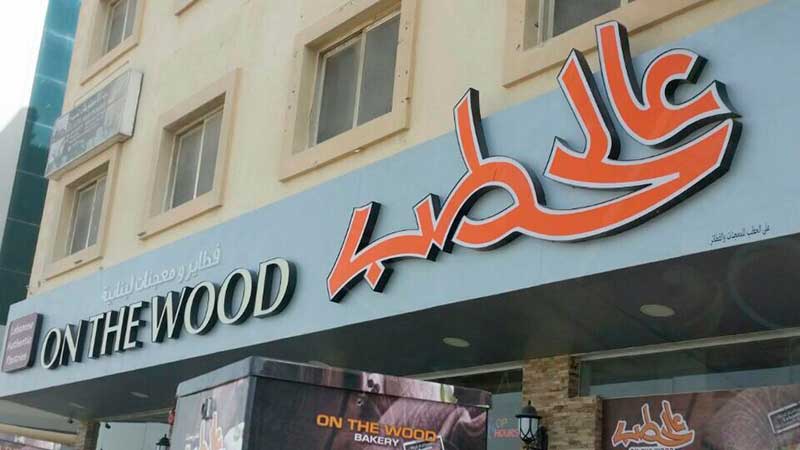 ---
View all food franchises
Want to advertise your franchise with us and successfully boost your business?
Please send us your request and we will get back to you shortly!
DIDN'T FIND WHAT YOU WANT?
ASK THE EXPERTS