TOP 10 Cleaning Franchise Business Opportunities in the UK in 2022
Update: 04.11.2021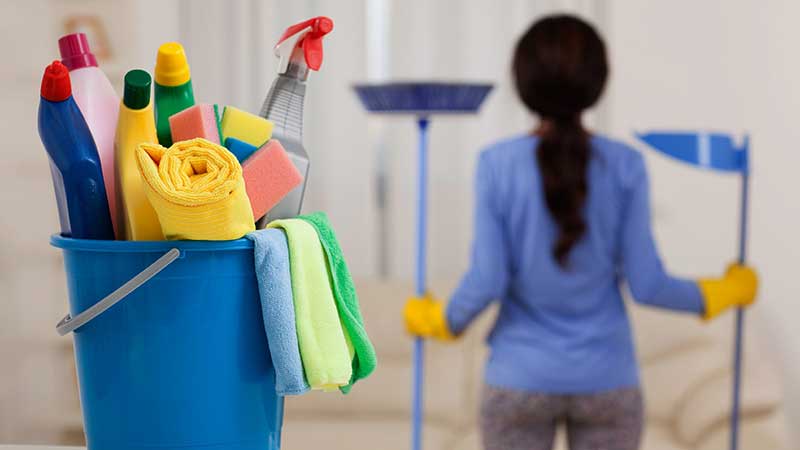 The list of popular сleaning franchise opportunities in the UK includes abundant choice of businesses worth investing in. There are franchises which can be operated from home, award-winning housekeeping & domestic cleaning companies as well as the ones which offer residential services, solutions for restaurants, carpet and upholstery and other interesting cleaning concepts. The best cleaning franchises in the UK are reputed brands which are willing to expand by means of their franchisees. They will be pleased to share their knowledge, experience and famous brand name with you if you join their chain. Here are top 10 сleaning franchises for 2022 for you to consider.
Here is TOP 10 Cleaning Franchise Opportunities in The UK:
Total Clean
Founded in: 1988
Franchising since: 2013
Franchise units: 5
Initial investment: £17,000
Total Clean is a family-run business, with the principles and ethics on which the company was founded still very much at the heart of what they do today. The Total Clean franchise is an efficient system for someone with management experience. Their franchisees operate from their home where they are able to maintain a high-value service without the burden of unnecessary operating costs.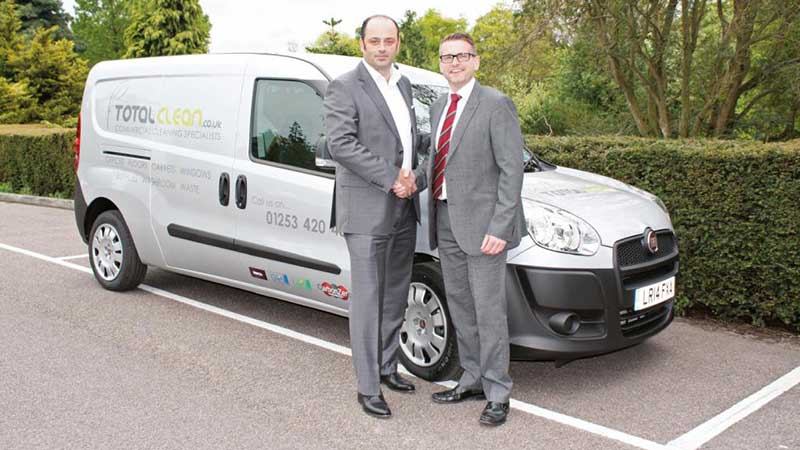 ---
Bright & Beautiful
Founded in: 2007
Franchising since: 2009
Franchise units: 65
Initial investment: £25,000
Bright & Beautiful is an award-winning housekeeping & domestic cleaning company who provide high standard tidying, cleaning and ironing services through our professional cleaners. Founded in 2009, Bright & Beautiful has quickly established itself as the domestic cleaning franchise opportunity not to be missed. The company is looking for hard-working individuals who are business minded and eager to run their own successful cleaning business with the support of the Head Office team.
---
Merry Maids
Founded in: 1979
Franchising since: 1980
Franchise units: 1805
Initial investment: £69,000 - £96,000
Royalty Fees: 5-7%
Merry Maids is an international franchisor which sells and supports residential cleaning services franchises throughout the USA, Canada and the United Kingdom. Their proven money-making business model has withstood the test of time and some difficult market conditions to be one of the longest standing domestic cleaning franchises in the UK. The company is looking for individuals who are enthusiastic, motivated and are able to follow a proven business model.
---
Chemex
Founded in: 1985
Franchising since: 1985
Franchise units: 48
Initial investment: £23,500
Royalty Fees: 6%
Chemex International supply a wide range of cleaning and hygiene solutions for restaurants, care homes, pubs, bars and the emergency services sector. The company is one of the UK's leading manufacturers and supplier of innovative cleaning and hygiene control systems. As a Chemex franchisee, you will receive ongoing support from the head office team and the backing of other franchisees located throughout the UK and internationally.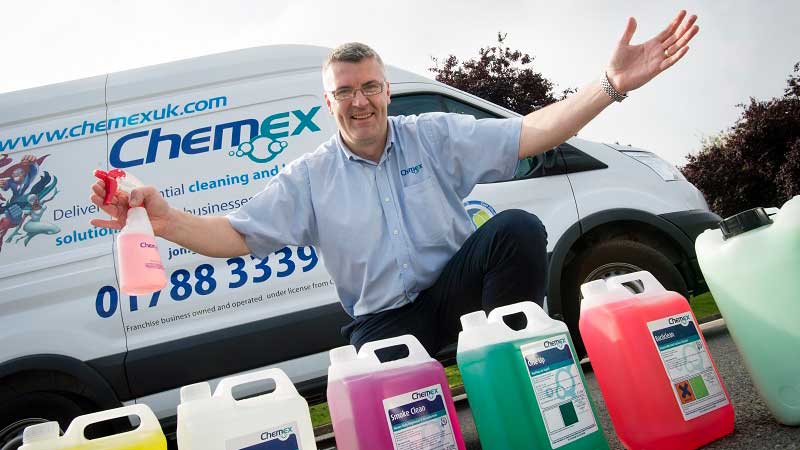 ---
Cleaning Doctor
Founded in: 1998
Franchising since: 1999
Initial investment: £10,450 - £ 27,500
Royalty Fees: N/A
Cleaning Doctor delivers carpet cleaning, upholstery cleaning, hard floor & wooden floor restoration, power washing, window cleaning, & home cleaning services. Cleaning Doctor Network is very much a family of passionate professionals that have come from all walks of life. Each person who joins the brand is handpicked and protected franchise territories are awarded to those who tick the boxes of good old common sense.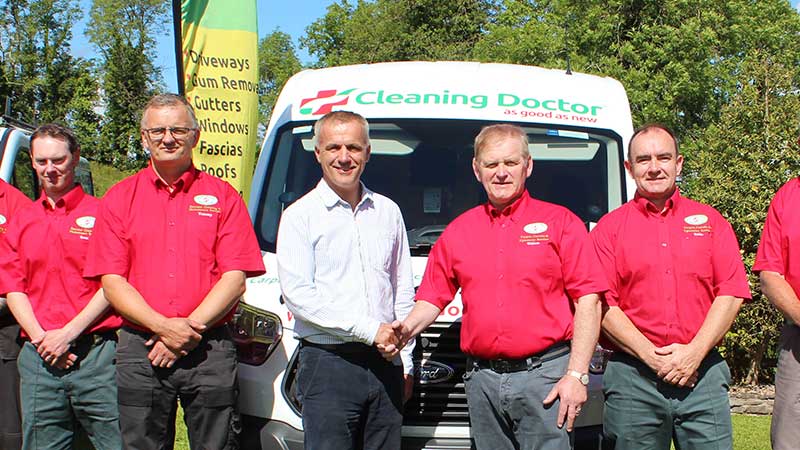 ---
Daily Poppins
Founded in: 1997
Franchising since: 1998
Franchise units: 60
Initial investment: £15,995
Daily Poppins are one of the UK's largest and fastest growing domestic cleaning companies. The company takes pride in being market leaders in introducing an instant online booking system plus the facility for our customers to login and control their cleaning service 24/7, 365 days a year putting you in complete control. Daily Poppins is a business that can be run from home, thus saving franchisees countless hours in commuting and thousands of cash for rent and additional utility bills.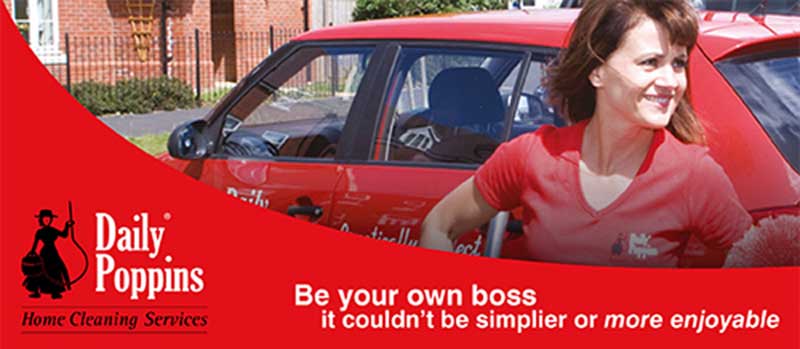 ---
Jan-Pro
Founded in: 1991
Franchising since: 1992
Franchise units: 10,118
Initial investment: £3,200 - £43,000
Ongoing Royalty Fee: 10%
Jan-Pro is a US based company that specialises in providing corporate and speciality cleaning services. As the #1 commercial cleaning franchise, Jan-Pro Cleaning & Disinfecting has a stellar brand reputation and thorough set of cleaning processes, support systems, and customer service standards that can help you keep your clients happy and your business flourishing. The company is hoping to further its coverage in the UK through the franchise model.
---
Nationwide Cleaners
Founded in: 2008
Franchising since: 2008
Franchise units: 50
Initial investment: £4,000 - £7,999
Royalty Fees: 7,5%
NationWide Cleaners (NWC) franchise - a leading Cleaning franchise opportunity providing affordable cleaning and ironing services for domestic customers around the UK and unique Franchise opportunities. Unlike some competitors with vast quantities of franchisees, NWC still have many excellent territories available. As a franchisee you will be provided with a LARGE TERRITORY of around 200,000 homes (which is about 400,000 people.)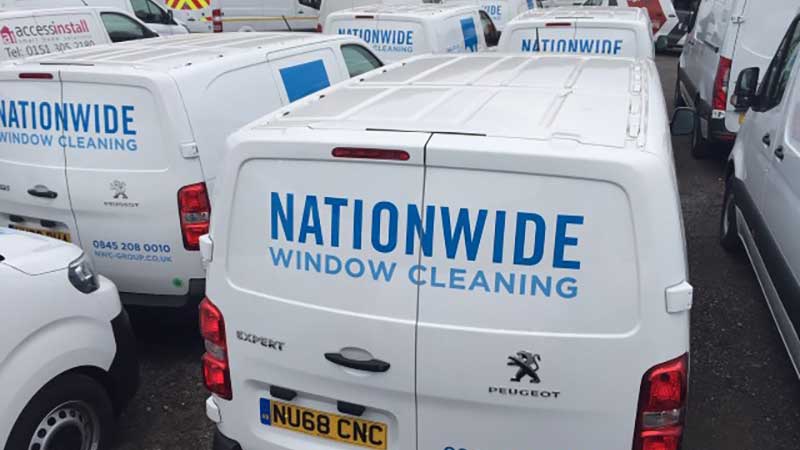 ---
Safeclean
Founded in: 1965
Franchising since: 1991
Franchise units: 40+
Initial investment: £15,000 - £ 29,995
Safeclean, established in 1965 by sole trader Desmond Cook and becoming Safeclean by Guardsman in 1991, has over 50 years experience of creating successful carpet and upholstery cleaning businesses across the UK providing such services as overall cleaning, stain removal and protection treatments to carpets, fabric and leather upholstery, curtains, rugs and mattresses. The company has over half a decade of experience under its belt, so it has heaps of industry-specific expertise that it can transfer to its franchisees.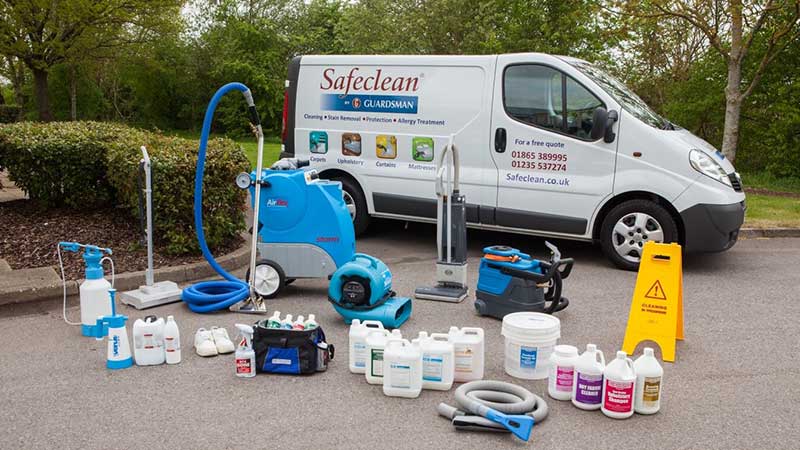 ---
Ovenclean
Founded in: 1994
Franchising since: 1995
Franchise units: 100
Initial investment: £10,000 - £20,000
Ovenclean is a UK-based oven cleaning specialist and subsidiary of Franchise Brands plc – and it's the only business of its kind currently advertising on television. Ovenclean franchise owners provide a top-quality, unique oven cleaning system with the option to expand and manage staff, who undertake the work. Despite being the largest oven cleaning franchise in the UK, the company still has many franchise territories available nationwide.
---
View all cleaning franchises
DIDN'T FIND WHAT YOU WANT?
ASK THE EXPERTS