The Top 10 Supermarket Franchise Opportunities in The UK in 2023
Update: 20.11.2021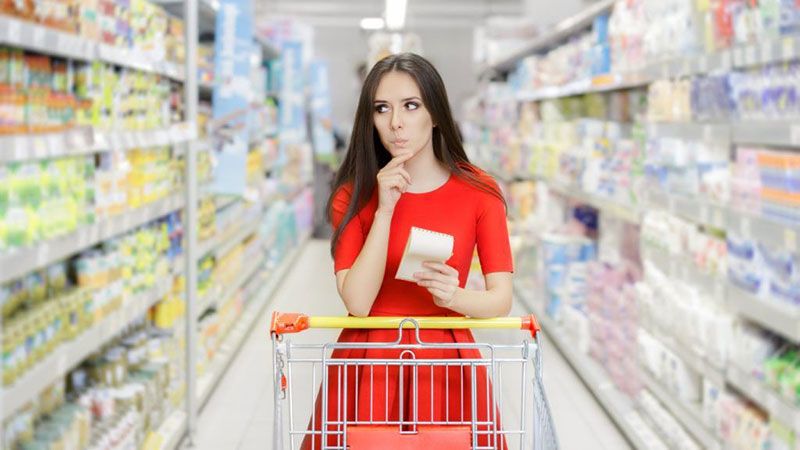 Supermarket franchises remain afloat due to constant demand for their services. The top brands have proven business approaches which help them hold their leading positions for years. As we see, 2022 isn't going to bring huge changes: the best supermarket brands in the UK will still be the most attractive targets for investments.
Despite fierce competition, the demand for supermarket franchises in the UK is always high. Choosing the best one to invest in, consider the brand which offers unique concept, can boast several successful franchise units, and provides their partners with good conditions of cooperation. Our list of popular supermarket franchise opportunities in the UK includes a number of ideas. You can pick up the business which sells discounted alcohol, soft drinks and e-cigarettes or the one which specializes in fresh food concept. All of the franchisors mentioned on the list have strong chains and offer their franchisees constant assistance with running the business.
Here are the top 10 Supermarket franchises in UK
Simply Fresh
Founded in: 2007
Franchising since: 2012
Franchise units: 92
SimplyFresh is a high-end grocery store concept that focuses on the finest local and UK produce as well as a range of organic health products. The stores also offer the main assortment of branded product lines, which will satisfy the needs of all categories of consumers. SimplyFresh's mission is to provide communities with a fusion of quality, authentic grocery and ready-to-eat meals, with good service, a pleasant atmosphere and the warmth of an Old World everyday shop. The motto of the store is "Store in your area".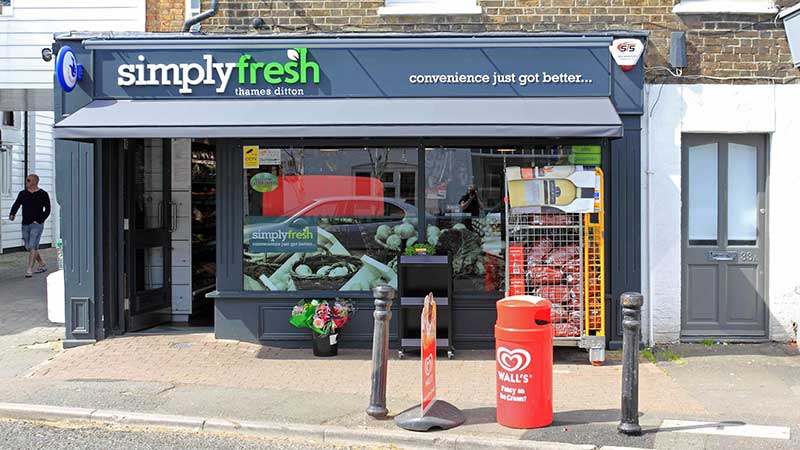 ---
Co-op (Nisa)
Founded in: 1977
Franchising since: 2018
Franchise units: 870
Initial investment: £100,000
The Co-operative (or Co-op) franchise has a long history of providing high quality products to its customers, and its approach to success relies heavily on teamwork to innovate and deliver great results. Cooperative franchise stores sell a variety of products under their own brand name. In addition to selling groceries in supermarkets, Co-op franchises also offer their customers the opportunity to take advantage of the Co-op membership scheme, providing a five percent discount on Co-op branded items and an additional one percent share. In May 2018, the Cooperative completed the acquisition of Nisa Retail Limited. 90% of partners now use Co-op private label products, and Co-op private label products account for 90% of all private label sales through Nisa.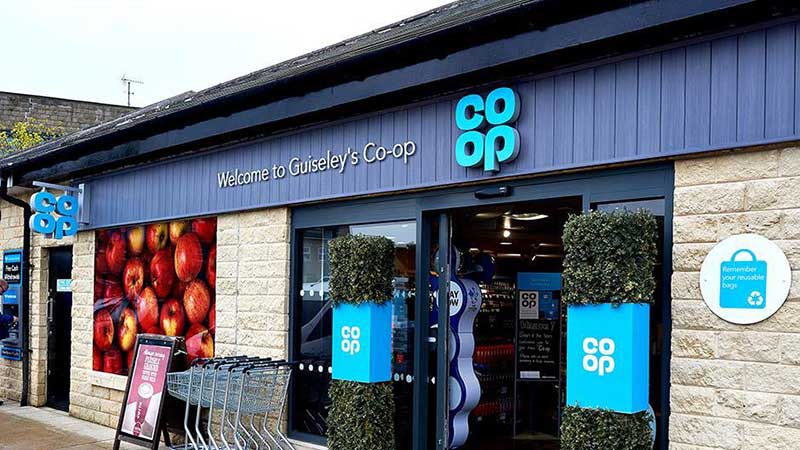 ---
Go Local
Founded in: 2001
Franchise units: 400
Go Local is an entry-level retail promotion with a focus on a core range of FMCG products at competitive prices. Go Local is available to all retailers offering promotional pricing to attract customers and increase traffic. With over 900 stores in the North and Midlands, Go Local offers shoppers great value while giving local independent retailers the opportunity to compete (and often outstrip) supermarket prices. Each promotion lasts a minimum of 4 weeks and renews during major seasons to give local independent retailers a head start when it matters most.
---
Bargain Booze
Founded in: 1981
Franchising since: 1988
Franchise units: 700
Initial investment: £10,000 - £ 100,000
Bargain Booze is a group of non-licensed stores and convenience stores that sell discounted alcohol, soft drinks and e-cigarettes. The company is part of the Conviviality Retail chain of stores. It was founded by Allan Whittle and Robert Mayr in 1981. The Bargain Booze franchise first opened in 1988. Today the company considers itself the largest unlicensed network in the UK. The Bargain Booze franchise offers customers low prices, quality products, a wide range of products, convenience and a high level of customer service. Bargain Booze hopes the franchisees will provide all of these services.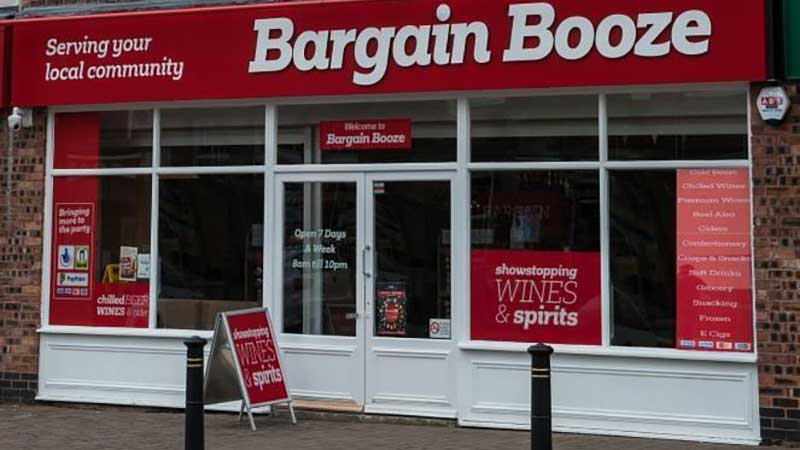 ---
Costcutter
Founded in: 1986
Franchising since: 1986
Franchise units: 1480
Initial investment: £70,000
Initial Franchise Fee: £1,000
Costcutter Supermarkets Group was founded in the UK in 1986 as a small family business. It has grown significantly in just 30 years, and the number of stores continues to grow. The Costcutter Supermarkets Group is a symbolic group, a structure that serves as a supplier of independent stores operating under its brand name. Unlike standard franchises, they expand by selling their services to existing stores rather than opening new ones. The cooperative introduced a franchise program offering no less than 2,800 square feet of independent retailers and weekly sales of £ 20,000.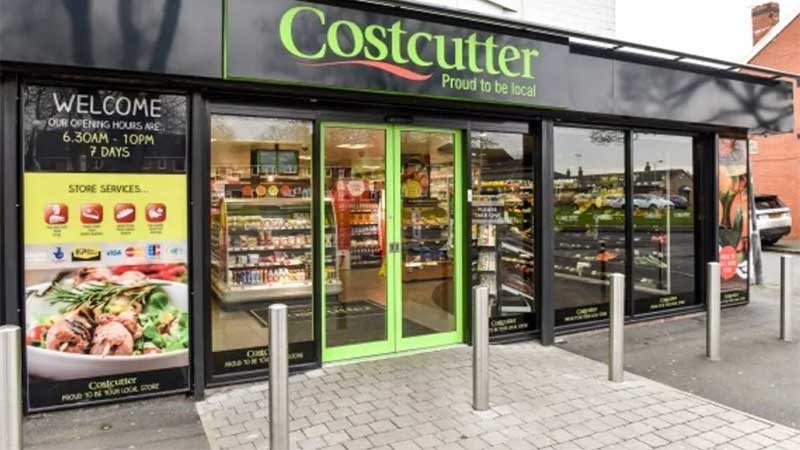 ---
Budgens
Founded in: 1872
Franchise units: 260
Initial investment: £20,000 - £250,000
Founded by John Budgen in 1872, Budgens is considered one of the oldest supermarket brands in the UK. Originally a small local grocery store, the company expanded and over time the name Budgens appeared in a number of stores in the south of England, gaining a reputation for providing quality products to local residents in the main streets and suburban towns of England. Budgens is a UK based public retailer with 260 stores ranging from petrol stations to supermarkets; they are all owned by our independent retailers Budgens. Each store is owned by entrepreneurs who want to provide their community with high quality food.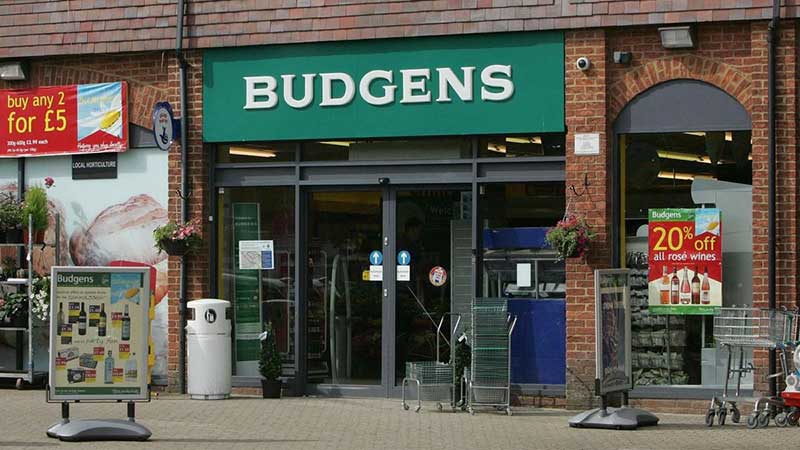 ---
Londis
Founded in: 1959
Franchise units: 2000+
Londis is a franchised chain of stores in Ireland. The stores form a group of symbols and are all owned by the franchise. Londis Ireland's parent company is BWG Foods. The company was founded in 1959 by independent retail grocers Kevin Stanley-Adams as a utility company with the retail owners being his kin. Today Londis is owned by Booker Group plc and has over 2,000 members. Londis offers its customers a wide range of more than 5000 headings, which thousands of customers strive for every day.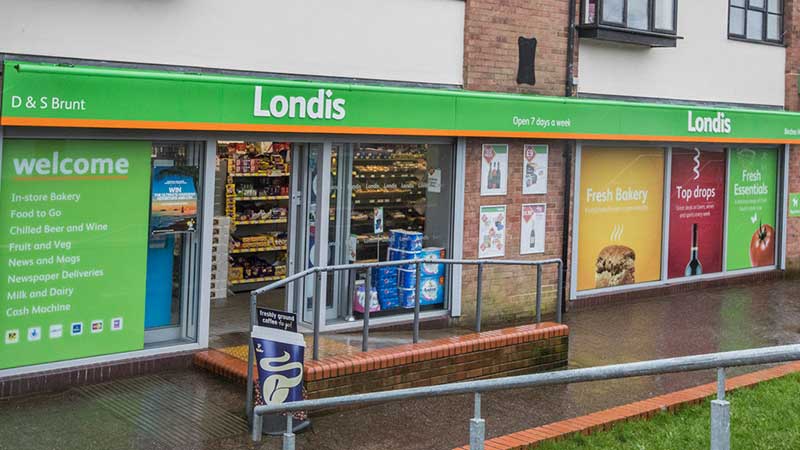 ---
Family Shopper
Franchise units: 80+
Initial investment: £159,950
Initial Franchise Fee: N/A
Family Shopper is a discount format for independent retailers that combines the power of symbol retailing with the great value available in a discount channel. All Family Shopper stores are owned by local independent retailers specifically designed to help them increase sales and profit from the discount sector. The stores offer a wide selection of consumer goods, cigarettes, alcohol, confectionery, various equipment, lottery services and Payzone. The unique discount format provides retailers with everything customers expect from brick-and-mortar stores, including chilled food, alcohol, grocery and tobacco, as well as services such as Lotto and PayPoint.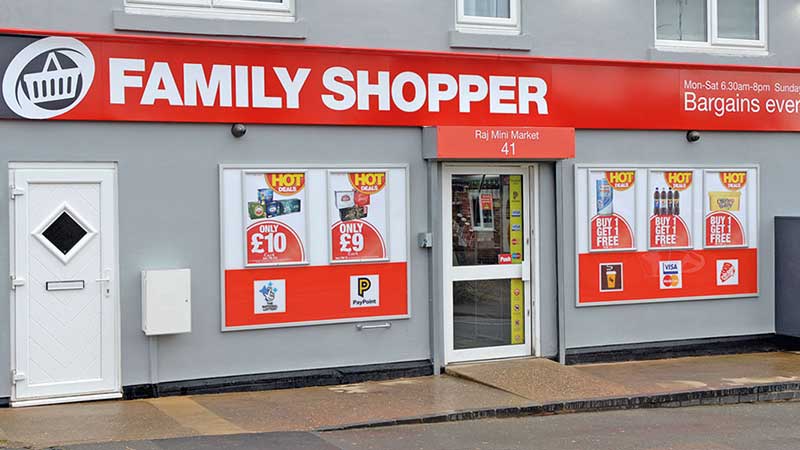 ---
Best-One
Founded in: 2002
Franchise units: 2100+
Initial investment: £18,000
Best-One is one of the largest symbolic groups in the UK, with over 2,100 stores and passionate independent retailers, each offering their locals a carefully selected range of products to meet the needs of local consumers. The brand has developed its own assortment of over 400 items, from soft drinks to household and baby products.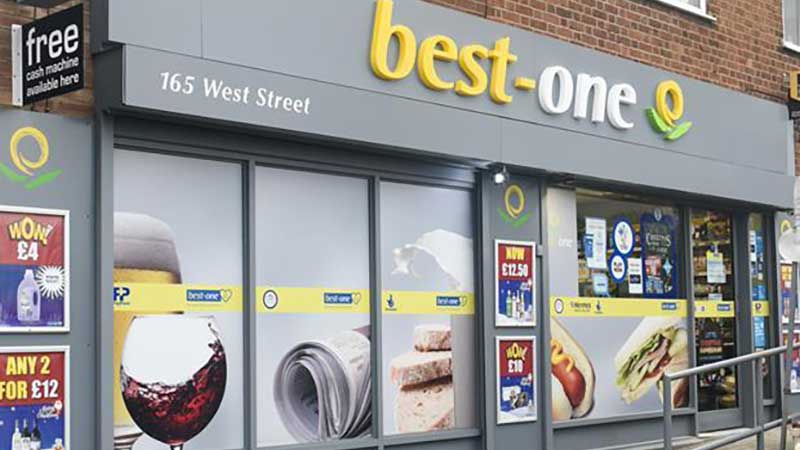 ---
One Stop
Founded in: 1975
Franchising since: 2014
Franchise units: 160+
Initial investment: £50,000
One Stop is a convenience store chain with over 950 stores across the UK, open seven days a week. One Stop was opened for franchising in January 2014 and opened its 100th franchise store in May 2015. This Tesco subsidiary operates more than 770 owned and 160 franchised stores in England, Wales and Scotland. The private label assortment includes delicious dishes - fresh British meat, potatoes and freshly prepared salads - without the high prices. Although it remains a subsidiary and recruits Tesco, One Stop operates as a separate business, employing over 10,600 people. Today it has over 770 brand stores and over 160 franchisees operating in the UK.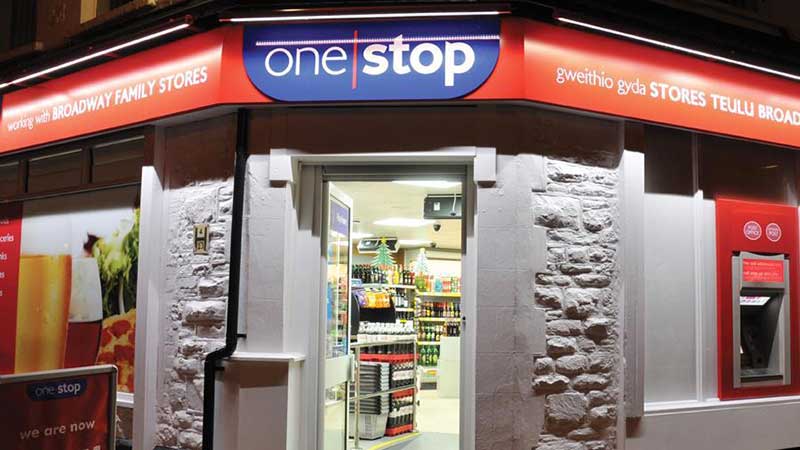 ---
SPAR
Founded in: 1932
Franchising since: 1957
Franchise units: 13,000+
Initial investment: £5,000 - £15,000
Initial Franchise Fee: £10,000
Royalty Fees: 8%
SPAR positions itself as the world's largest food retail chain. The brand started in 1932 with one Dutch store. Championing "fresh produce", "fresh stores" and "fresh ideas", SPAR has become the world's largest food retailer, with more than 12,000 stores in 34 countries. In the UK alone, 50,000 friendly employees make up the face of the brand, helping to generate more than £ 3 billion in revenue. Outlets also sell beauty and health products, baby products, pet products and household products, some have post offices, bakeries, postal services, barista bars and deli counters.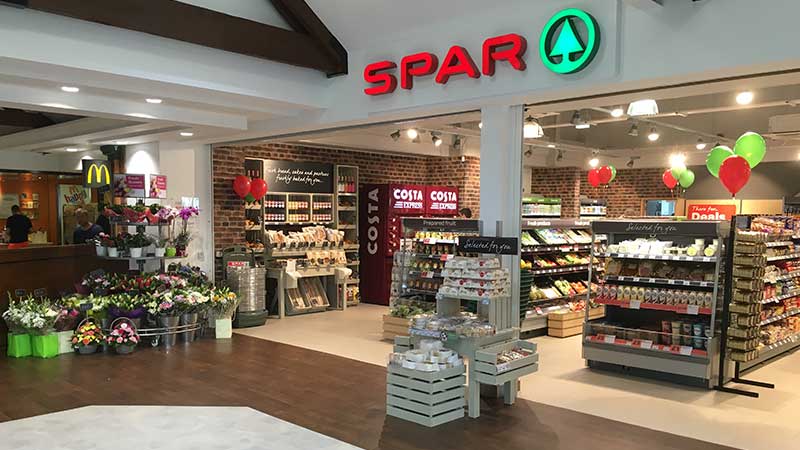 ---
Conclusion
To summarize, we can say any of the listed above supermarket franchises is worth buying. But there is a lot to consider while choosing the best one for you. Pay attention to the reputation of the brand, what training and support are offered, check if the other franchisees are successful. But the main thing you need to do is to align your budget with investment requirements of the brand. In order to ease the challenge, we have made the comparison flowchart of the best supermarket franchises in the UK for you. It shows the minimum estimated initial investment of each brand. By using it, you can figure out the difference in financial requirements for each franchise, and decide which one fits you the most.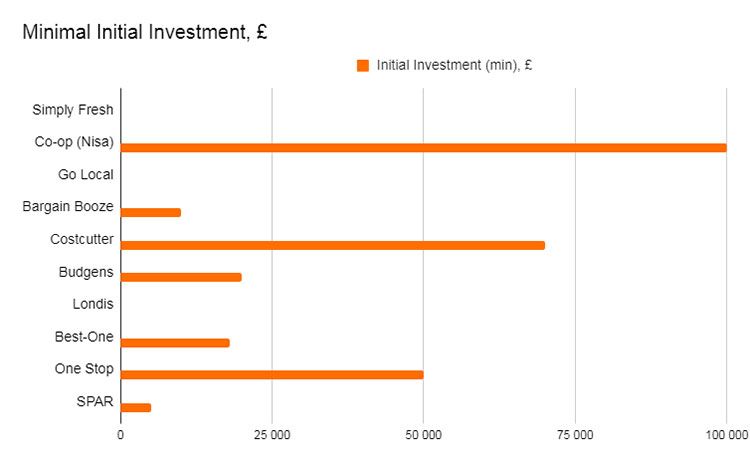 View all Supermarket Franchises
Browse franchises by countries

USA

India

Canada

The UK

Indonesia

The Philippines

Australia

The UAE

Saudi Arabia

South Africa

Germany

Pakistan

Singapore

Malaysia
Other countries
Want to advertise your franchise with us and successfully boost your business?
Please send us your request and we will get back to you shortly!
DIDN'T FIND WHAT YOU WANT?
ASK THE EXPERTS