The Top 10 Popular Cleaning Franchises for Consideration in 2023
Update: 16.03.2023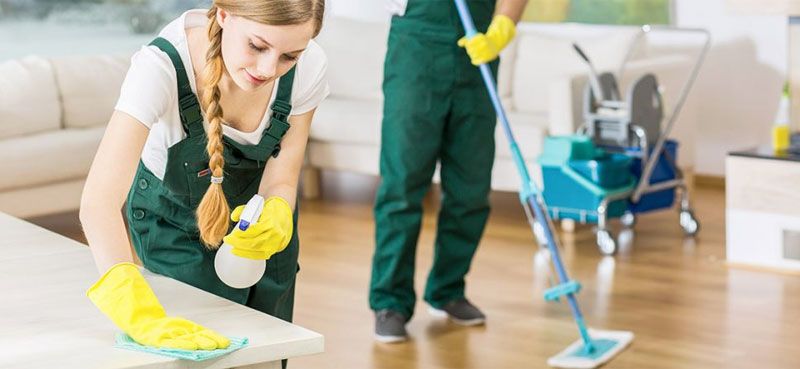 Cleaning franchise industry is thriving with new demands to more strict hygiene rules caused by the pandemic. Thus, the segment is probably among the best to consider for own business in 2023. The list of the most popular Cleaning franchise businesses consists of the same brands as several years ago which speaks about their stability.
Though cleaning services have always been in demand, they are becoming even more popular nowadays. The tendency created favourable opportunities for the development of cleaning franchise business. Such franchise is a nice choice for entrepreneurs who are not ready to have full-time work. For those businessmen who have not enough money to invest into expensive equipment or pay for renting spacious premises as many other businesses require. And for people who don't know how to start own business and need some piece of advice and assistance from experienced franchise professionals. Many successful cleaning franchises are looking for the ways to expand their business and ready to share their valuable experience in starting and running the business with smart franchise partners all over the world.
Here are 10 Most Popular Cleaning Franchise Opportunities
Stratus Building Solutions
Total Initial Investment: $4,450 - $79,750
Franchise Fee: $3,600 - $69,000
No. Existing Locations: 1,549
Royalty Fees: 5%
The franchise offers "Stratus Green Clean" services with eco-friendly chemicals and cutting-edge equipment to commercial establishments such as restaurants, office buildings, retail businesses, medical centers, churches and many others.
---
Chem-Dry Carpet Cleaning
Total Initial Investment: $68,145 - $191,196
Franchise Fee: $23,500
No. Existing Locations: 3,553
Royalty Fees: $414/mo.
Chem-Dry Carpet Cleaning is the biggest cleaning franchise in the world. It encompasses 3,500 franchises in more than 53 countries. It has been one of the leading carpet and upholstery cleaning franchises for 30 years. The company provides carpet as well as tile and stone, granite countertops, leather and upholstery cleaning. They manage to serve approximately 10,000 homes and businesses every day. The Chem-Dry Hot Carbonating Extraction process makes faster-drying, better and more environmentally-friendly cleaning compared to traditional ones.
---
Buildingstars
Total Initial Investment: $2,245-53,200
Franchise Fee: $995 - $46,995
No. Existing Locations: 883
Royalty Fees: 10%
Buildingstars has been successfully operating since 2000 year. It has regional locations in Chicago, Houston, Austin, Phoenix, Charlotte, Pittsburgh, Tampa Bay and New York. They provide nightly cleaning and green cleaning as well as carpet maintenance, floor care and consulting services.
---
Molly Maid
Total Initial Investment: $110,000 - $155,200
Franchise Fee: $14,900
No. Existing Locations: 475
Royalty Fees: 6.5%
Agreement Length: 10 years
Molly Maid provides professional cleaning services according to the requirements of the homeowners. In addition to regular services, they do cleaning for a special purpose like special event cleaning, moving out cleaning, and housekeeping services.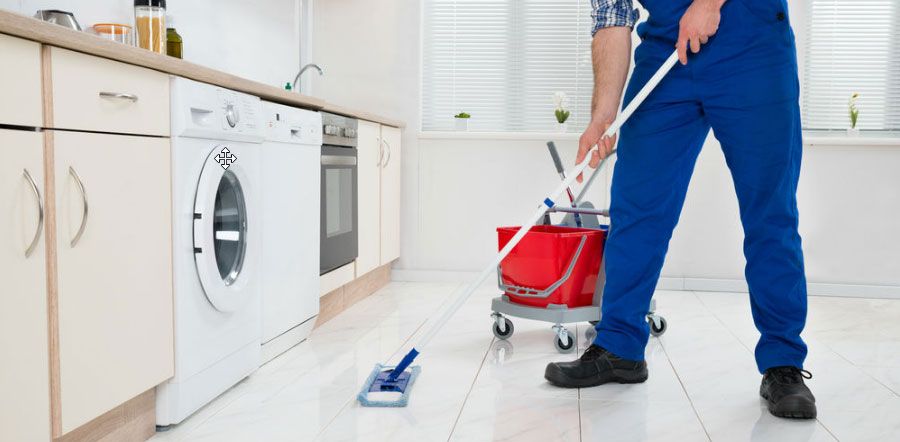 Jan-Pro
Total Initial Investment: $4,170 – $54,700
Franchise Fee: $2,520 - $44,000
No. Existing Locations: 8,790
Royalty Fees: 15%
Jan-Pro franchises specialize in commercial cleaning services to businesses. They mostly deal with gyms, banks, offices, churches, schools, and other establishments. The motto of the company is "Cleaning Greener" which suggests using only eco-friendly cleaning products or at least the chemicals which are less harmful for the environment.
---
Vanguard Cleaning Systems
Total Initial Investment: $5,500 – $36,600
Franchise Fee: $5,000
No. Existing Locations: 3,327
Royalty Fees: 11.5%
The goal of Vanguard Cleaning Systems® franchise organization is to improve and expand reliable and proven commercial cleaning franchise companies in the USA and Canada.
---
You've Got Maids
Total Initial Investment: $36,390 - $107,440
Franchise Fee: $7,000
No. Existing Locations: 84
Royalty Fees: 3-5%
Agreement Length: 10 years
Nationwide, You've Got Maids is helping entrepreneurs just like you live the American Dream of business ownership. When you own your own business, you own your future. Our proven system for success is based upon years of franchise excellence. Many variables contribute to success, but an important part of that is aligning with the culture. These characteristics are at the core of our brand.
---
MaidPro
Total Initial Investment: $57,560 - $222,450
Franchise Fee: $20,000 - $80,000
No. Existing Locations: 252
Royalty Fees: 6.5%
Agreement Length: 10 years
MaidPro, without a doubt, a successful home cleaning franchise business. The proof is in their 10 years of experience on the market and 200 franchise locations. The business is a perfect choice for entrepreneurs who are looking for affordable franchise concept and flexible working hours. The franchisor is ready to share not only their brand name and tested franchise concept but also the state-of-the-art software and 24/7 support.
---
ServiceMaster Clean
Total Initial Investment: $81,320 - $303,810
Franchise Fee: $32,500 - $72,500
No. Existing Locations: 4,975
Royalty Fees: 7-10%
ServiceMaster Clean is one of popular and reliable franchises of ServiceMaster group which also includes American Home Shield, Terminix, AmeriSpec Inspection Services, Merry Maids and others. ServiceMaster Clean franchises provide recovery management, janitorial, disaster restoration and floor care services.
---
Merry Maids
Total Initial Investment:$89,480 - $129,410
Franchise Fee: $37,500 - $51,500
No. Existing Locations: 1,687
Royalty Fees: 5-7%
Merry Maids Limited Partnership provides cleaning services for residential customers rather than commercial ones. Even one-time cleaning by the Merry Maids could be enough to make the apartment or house shine for long. However, the Merry Maids system is not intended to extraordinary cleaning projects or restoration. The franchisor is looking for franchise partners willing to convert the cleaning business they are running into a Merry Maids franchised business.
---
Conclusion
To summarize, we can say any of the listed above cleaning franchises is worth buying. But there is a lot to consider while choosing the best one for you. Pay attention to the reputation of the brand, what training and support are offered, check if the other franchisees are successful. But the main thing you need to do is to align your budget with investment requirements of the brand. In order to ease the challenge, we have made the comparison flowchart of the best cleaning franchises for you. It shows the minimum estimated initial investment and initial franchise fee of each brand. By using it, you can figure out the difference in financial requirements for each franchise, and decide which one fits you the most.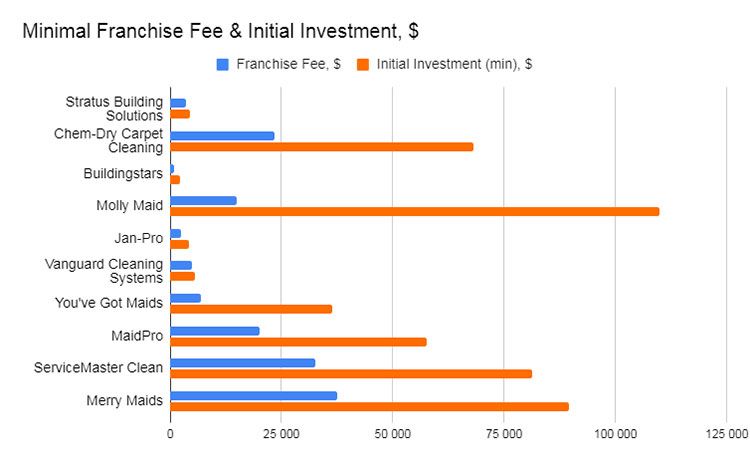 View all Cleaning Franchises
Browse franchises by countries

USA

India

Canada

The UK

Indonesia

The Philippines

Australia

The UAE

Saudi Arabia

South Africa

Germany

Pakistan

Singapore

Malaysia
Other countries
Want to advertise your franchise with us and successfully boost your business?
Please send us your request and we will get back to you shortly!
DIDN'T FIND WHAT YOU WANT?
ASK THE EXPERTS