Top 8 Fresh Food Vending Machine Franchise Business Opportunities in USA in 2022
Update: 04.11.2021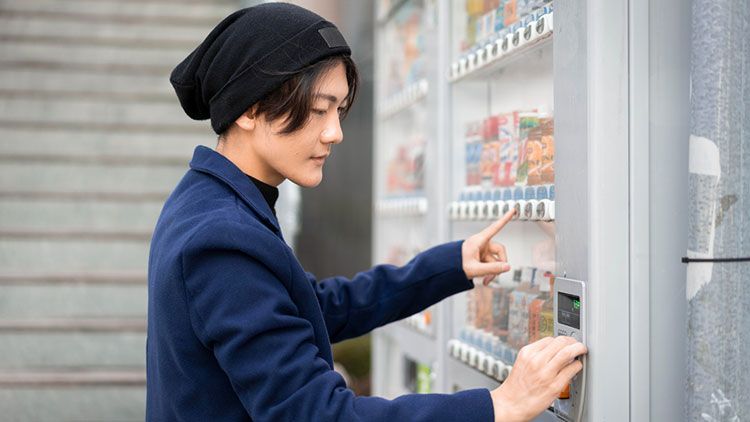 Healthy lifestyle, Americans strive for, boosts the popularity of fresh food vending machine franchise business today. For the last years such services have been of high demand. The vending machines which sell fresh food can be found in every office, convenience store, mall, gas station, college campus, etc. In addition to convenience, such services are cheaper in comparison to traditional fast food restaurant`s ones. As they require less labor force, rental fees and other expenses. If you have ever thought about your own business, you can start with fresh food vending machine franchise opportunities. The business requires quite affordable initial cost and fees, can be good for the entrepreneurs who can not work full time and can bring extra income to your ongoing business. We have built a list of the best fresh food vending machine franchise brands for you to consider. All of them offer good conditions for their franchisees including training and constant support.
Here is top 8 Fresh Food Vending Machine Franchise businesses in USA
Fresh Healthy Vending
Founded in: 2010
Franchising since: 2010
Franchise units: 644
Initial investment: $120,550 - $205,800
Franchise Fee: $10,000
Royalty Fees: 6%
Fresh Healthy Vending is not just another food franchise. We do vending the way it should be; fresh, healthy, and affordable. We have designed our vending machines to be attractive to consumers so that your main role is to profit from our proven system. Fresh Healthy Vending offers multiple investment plans for Franchisees. Each Franchise plan includes comprehensive training, dedicated support on all levels and most importantly, location procurement services to ensure your machines are placed in the most profitable locations.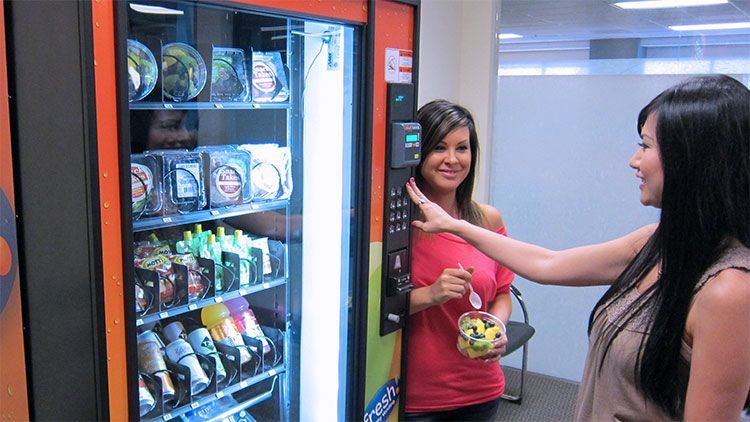 ---
Healthy You Vending
Founded in: 1999
Franchising since: 1999
Franchise units: 1,800
Initial investment: $50,000 - $225,000
Franchise Fee: None
Royalty Fees: None
Healthy YOU Vending pioneered the healthy vending concept and, since 2007, has helped 1,800 operators. Healthy YOU Vending is committed to the success of the operators. THe company offers comprehensive training, lifetime coaching and a complete, online support center. Business concept is simple and proven over 20 years' experience. You buy healthy food and wellness products at wholesale prices and sell them for higher than retail prices. The products are delivered to the public using high-tech vending machines placed in great locations that we help you secure.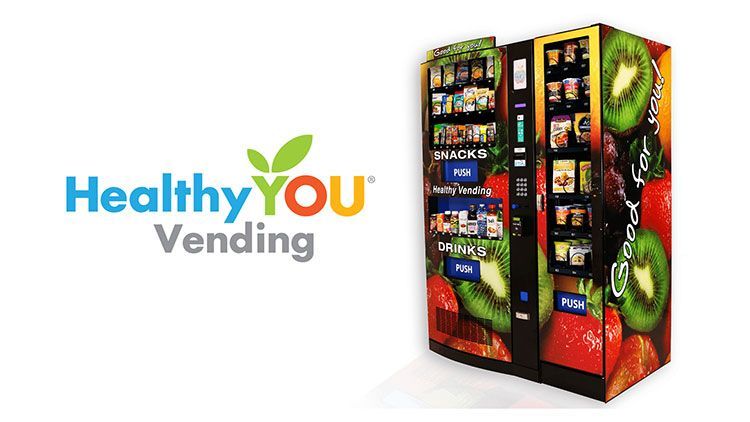 ---
Naturals2Go
Founded in: 1986
Franchising since: 1987
Franchise units: 10,000
Initial investment: $50,000 - $250,000
Franchise Fee: $26,000
Royalty Fees: None
Naturals2Go has been in the business of helping people start independent, profitable businesses for over 28 years. Naturals2Go is a business program offering healthy snacks and drinks utilizing the latest technology in automated retail - (vending) with services and support unmatched in the industry. The training program, delivered by some of the most successful vending people in the industry, comprehensively covers the key aspects of starting a business – from identifying your business goals to ways to expand your business quickly.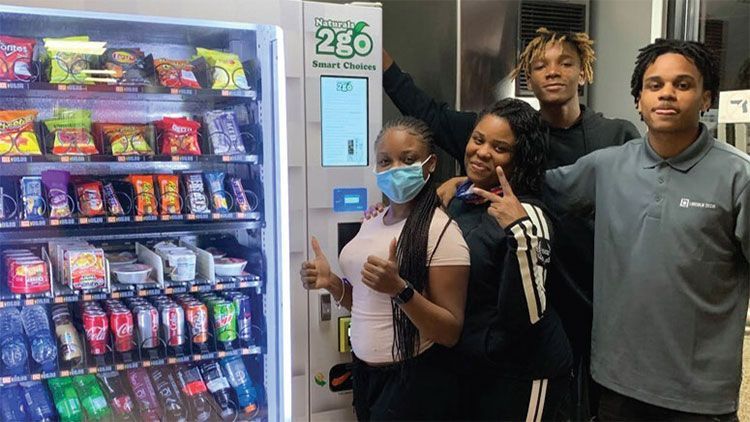 ---
HUMAN ("Helping Unite Mankind and Nutrition")
Founded in: 2008
Franchising since: 2012
Franchise units: 109
Initial investment: $64,397 – $109,897
Franchise Fee: $39,900
Royalty Fees: 6%
HUMAN ("Helping Unite Mankind And Nutrition") is America's leading distributor of convenient healthy foods. It is more than just a "vending" opportunity. HUMAN provides its franchisees with multiple revenue streams comprising Healthy Vending, Healthy Markets (micro markets), SnackNation turnkey healthy food delivery, and SuperHumanSnacks local distribution. The industry's most comprehensive and innovative marketing & support system including online training portals, lifetime coaching, and live video tech support in the field.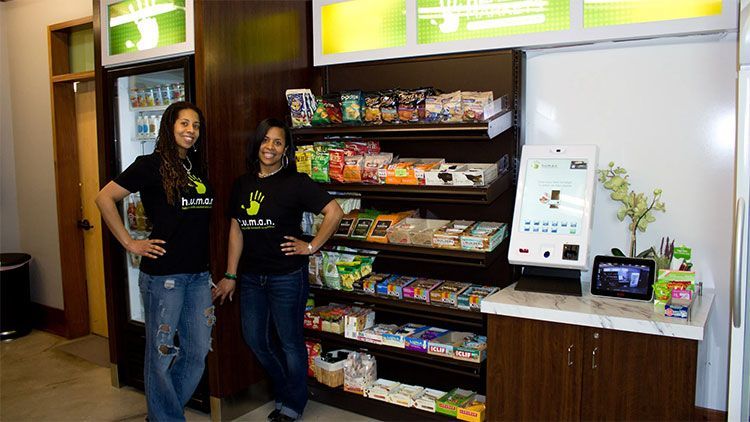 ---
KarmaBox Vending
Founded in: 2010
Franchising since: 2015
Franchise units: 33
Initial investment: $35,000
Franchise Fee: None
Royalty Fees: None
Since early 2010, KarmaBox Vending™, by Urban Vendor, has been a pioneer in the healthy vending industry by offering guilt-free snacks, beverages and care products in earth-friendly KarmaBoxes™. We introduced the KarmaBox™ in response to a pronounced lack of available healthy alternatives. By choosing KarmaBox Vending™ as your healthy vending platform, you are well on your way to becoming your own boss in an untapped field with high growth potential.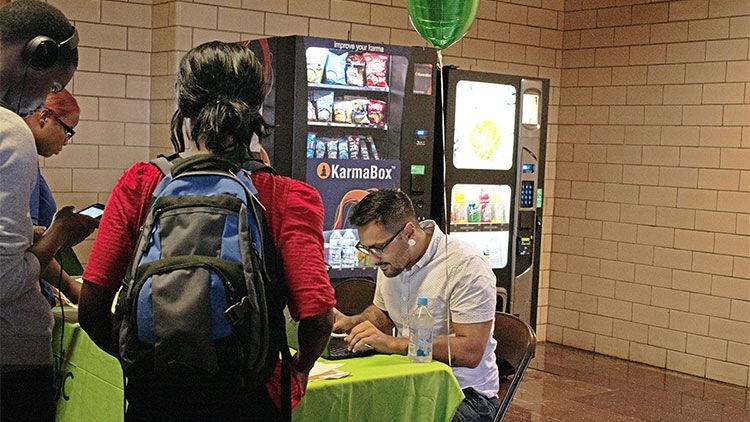 ---
Healthier4U Vending
Founded in: 2011
Franchising since: 2011
Franchise units: 3,000
Initial investment: $30,000 - $160,000
Franchise Fee: None
Royalty Fees: None
Healthier4U Vending was designed to be a healthy vending company from inception. There is no legacy of vending traditional products, eliminating the excess baggage and bad business practices. We designed a company to compete, and win, when it comes to healthy vending. Our mission is to empower every person with the tools and knowledge to pursue financial freedom. Are you passionate about owning your own business? Are you interested in giving people the choice to eat healthy? If the answer is yes, then you have found the right partner to build you a successful healthy vending business.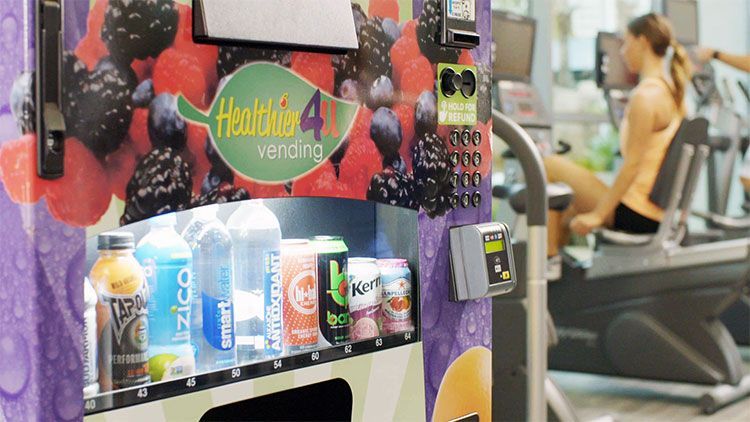 ---
InstaHealthy Vending
Founded in: 2015
Franchising since: 2015
Franchise units: 50
Initial investment: $30,000 – $300,000
Franchise Fee: None
Royalty Fees: None
InstaHealthy Vending is a proven leader in the vending industry and micro market business opportunities, providing healthier eating one city at a time. Their healthy vending machines and micro markets offer convenient, cost-effective, and healthy snacks. If you are looking for profitability, sustainability, full or part-time, flexibility, and social entrepreneur opportunity - you need to consider becoming an InstaPartner. Start your own business today with the help of InstaHealthy!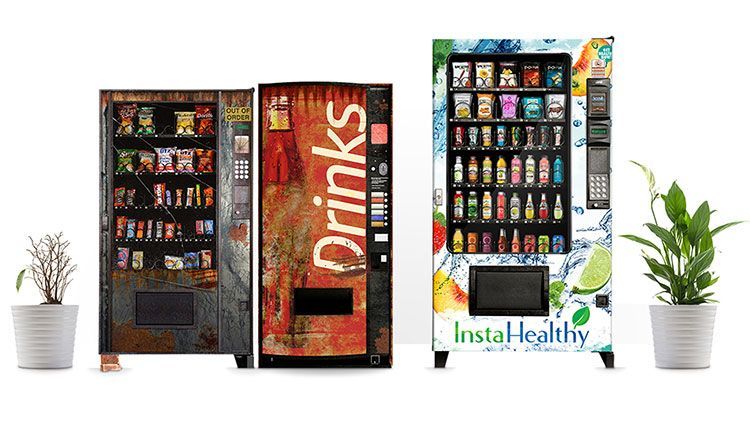 ---
IceBorn
Founded in: 2003
Franchising since: 2012
Franchise units: 179
Initial investment: $111,550 - $242,845
Franchise Fee: $7,000
Royalty Fees: 6%
Ice House America, headquartered in Jacksonville, FL and founded in 2003, has more than 2,500 independently owned ice vending locations in 27 states. IceBorn was developed to be the premier consumer water and ice vending brand. The tagline "Fresh from the Source" conveys convenience, quality, and freshness. IceBorn ice is produced on-demand from water filtered on site, so it's safe, fresh and clean. IceBorn units are fully automated, so there's no need to hire or manage employees. Plus, your business is operational 24 hours a day, 7 days a week.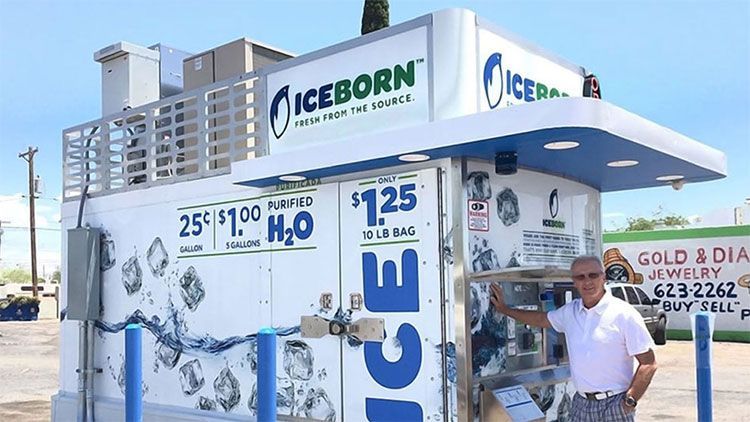 ---
Conclusion
To summarize, we can say any of the listed above fresh food vending machine franchises is worth buying. But there is a lot to consider while choosing the best one for you. Pay attention to the reputation of the brand, what training and support are offered, check if the other franchisees are successful. But the main thing you need to do is to align your budget with investment requirements of the brand. In order to ease the challenge, we have made the comparison flowchart of the best fresh food vending machine franchises in the USA for you. It shows the minimum estimated initial investment and initial franchise fee of each brand. By using it, you can figure out the difference in financial requirements for each franchise, and decide which one fits you the most.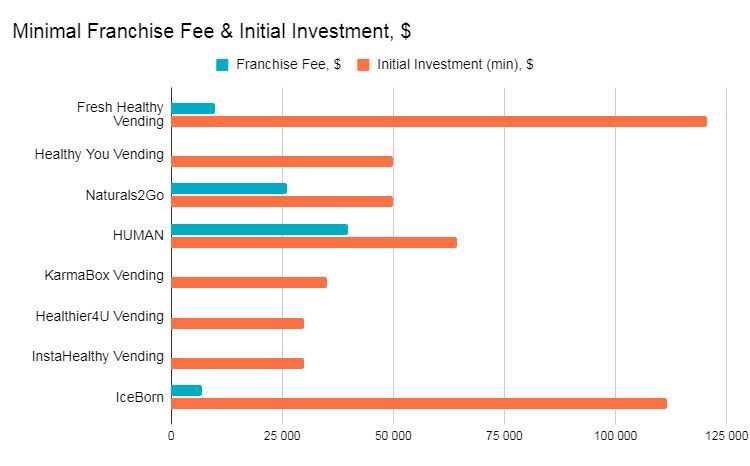 View all Fresh Food Vending Machine franchises
Want to advertise your franchise with us and successfully boost your business?
Please send us your request and we will get back to you shortly!
DIDN'T FIND WHAT YOU WANT?
ASK THE EXPERTS