The 9 Best Bakery Franchise Opportunities in Indonesia for 2023
Update: 19.03.2023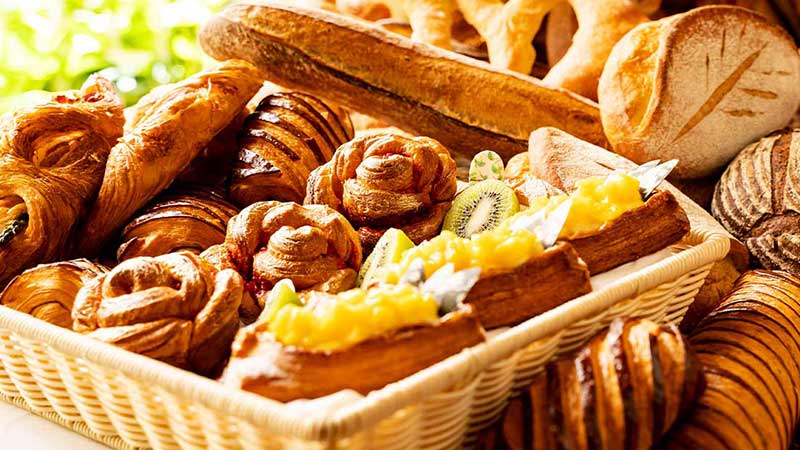 Bakery franchise market is expected to grow a bit in Indonesia in 2023. As well as other food businesses, the segment has added new approaches to selling and delivering products. However, the list of the best franchise opportunities looks stable, showing the same leaders on the Indonesian market.
The best bakery franchises in Indonesia offer many interesting and profitable concepts. The majority of them specialize in bread and coffee. The top 9 bakery franchises for 2023 have outstanding menus, successful business concepts, and provide great services which attract more and more visitors every day. The franchisors are looking for ways to grow within and beyond the country. Thus, they will be pleased to help their franchisees who are willing to share their values to make a good profit and grow. If you want to start own business, choose one out of the list of popular bakery franchise opportunities in Indonesia below!
Here is TOP 9 Bakery Franchise Opportunities in Indonesia:
Papibu Coffee Bun
Founded in: 2018
Franchise units: 13
Initial investment: IDR 70,000,000
Papibu Coffee Bun is a business concept that combines a bakery and a coffee shop, where visitors can enjoy a cup of coffee with a choice of bread menus with many flavors. Presenting a typical Mexican bun that is synonymous with its soft bread texture and a center filled with various flavors, this bakery made by Irwan Tandi is quite well known around Jakarta and Bekasi. Since offering a partnership business, Papibu Coffee Bun has more than 23 outlets spread across several cities.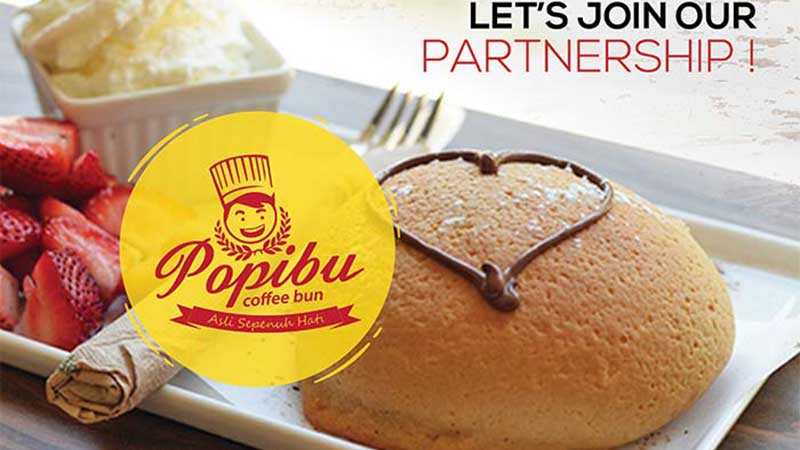 ---
Takadeli Cake Boutique
Founded in: 2003
Franchising since: 2007
Franchise units: 294
Initial investment: IDR 146,000,000 - IDR 150,000,000
Takadeli Cake Boutique was established in 2003 in Batam and has become a major player in the cake industry in Batam. Takadeli comes from the word, TAKA in Japanese which means "big" and deli in French which means "Cake / food shop" which presents a boutique concept. Along with the many requests for franchises and partnerships, in 2007 TAKAdeli Cake Boutique offered a franchise and partnership pattern. Franchisees can choose an investment package for IDR 146 million, or IDR 150 million.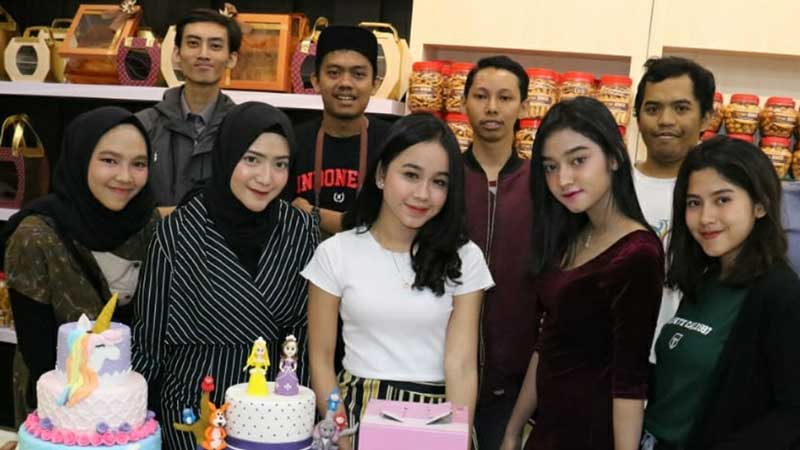 ---
Pappa Roti
Founded in: 2003
Franchising since: 2005
Initial investment: From IDR 1,000,000,000
Franchise Fee: IDR 60,000,000
Papparoti first brought its unique and delicious snack concept to Malaysia in 2003. Papparoti specializes in a unique mouthwatering coffee caramel coated butter bun served alongside a variety of beverage compliments and delicious savoury food. Currently, there are over 400 PappaRoti cafes and kiosks across the globe - it is present in 18 countries including Malaysia, Dubai, Oman, Egypt, Canada, Indonesia and much more.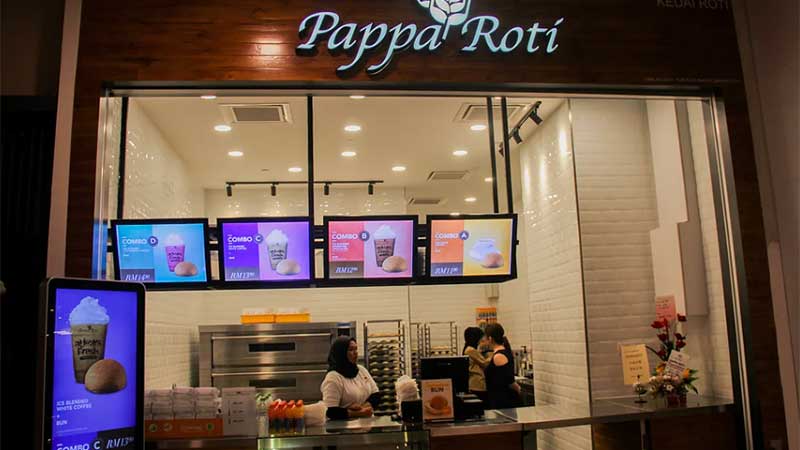 ---
ROPI
Founded in: 2019
Franchising since: 2019
Franchise units: 53
Initial investment: IDR 100,000,000
Franchise Fee: IDR 20,000,000
ROPI (Roti Bikin Hepi), founded by Ahmad Reza Kurniawan in 2019, currently has 65 outlets spread across several regions in Indonesia. Until the end of 2020, Reza is optimistic that ROPI can reach 100 outlets. Only by spending around IDR 3 million, you can become one of ROPI's investors. Later, all sales reports and income statements will be sent through the WA Group and partners will get a profit sharing every 3 months.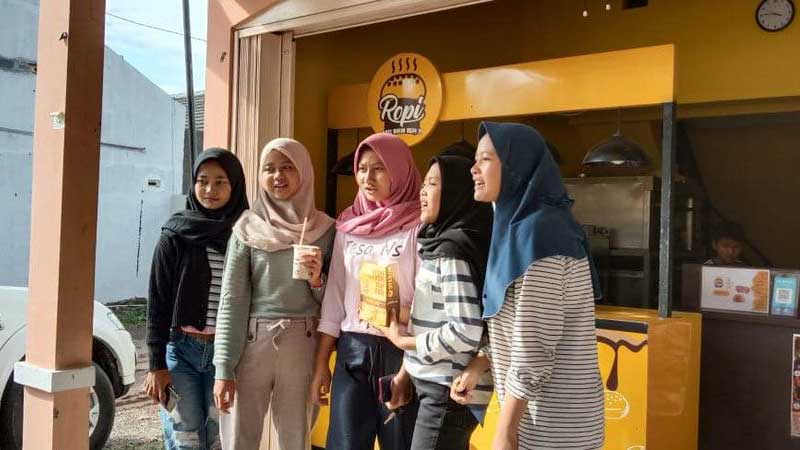 ---
Dominocake
Founded in: 1998
Franchising since: 1999
Initial investment: IDR 400,000,000 - IDR 800,000,000
Ongoing Royalty Fee: 10%
Dominocake is a legendary cake shop from Jakarta that has been in business for more than 20 years. This cake shop sells various types of bread, cakes, traditional cakes, bento, and tumpeng that can be ordered for birthdays, meetings, or other celebrations. Dominocake offers two investment packages that you can choose from, namely a booth package for IDR 400 million and a shop package for IDR 800 million.
---
Capital Bakery and Cake
Founded in: 1989
Franchising since: 2019
Franchise units: 10+
Initial investment: IDR 1,700,000,000 - IDR 3,300,000,000
Ongoing Royalty Fee: 4-10%
Capital Bakery & Cake, founded in 1989 in Jakarta, is a local brand that offers a variety of breads, roll cakes, brownies, muffins, and so on. The company opens franchise opportunities at the 2019 IFRA event and currently continues to grow and already has more than 10 outlets. For partners around Jabodetabek, two investment packages are provided, namely the Islamic franchise package of Rp 1.7 billion and the single franchise package of Rp 1.9 billion. Meanwhile, for potential partners outside Jabodetabek, a master franchise package is provided worth Rp. 3.3 billion.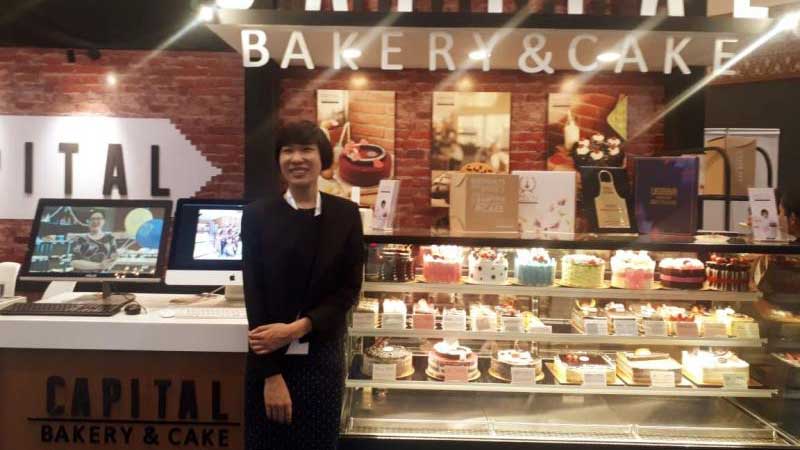 ---
Ropang OTW
Founded in: 2012
Franchising since: 2015
Franchise units: 10
Franchise Fee: IDR 75,000,000
Initial investment: IDR 100,000,000
Ropang OTW is the contemporary cafe that offers a typical coffee shop (warkop) menu that is targeting to open up to 50 outlets by the end of this year. Ropang OTW sells its business to investors with a value of IDR 75 million for a franchise fee for three years. Meanwhile, the amount of capital needed until the outlet is fully operational is around Rp. 300 million.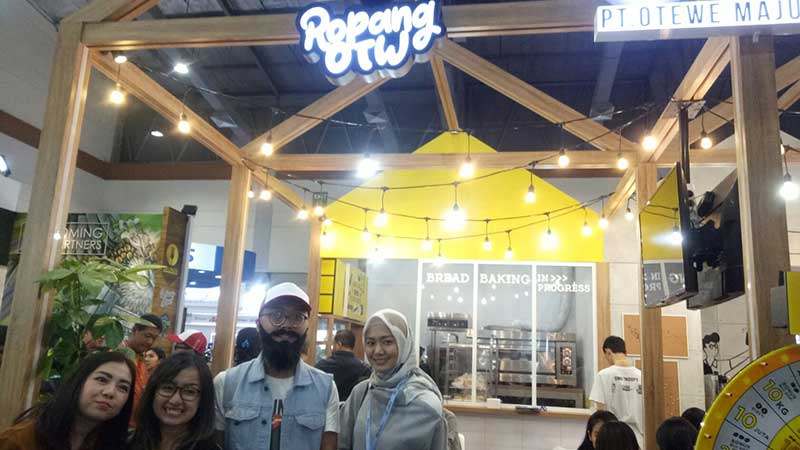 ---
BreadLife
Founded in: 2010
Initial investment: IDR 500,000,000 - IDR 900,000,000
BreadLife is a bread and cake outlet that was founded in Indonesia in 2010 and currently has 52 outlets spread across 16 cities throughout Indonesia, among others: Jakarta, Tangerang, Bekasi, Depok, Bogor, Medan, Jambi, Semarang, Solo, Surabaya, Bali, Makassar, Pontianak, Banjarmasin, Balikpapan, Samarinda. BreadLife Bakery Partnership Business is the largest Japanese Artisan Bakery currently in Indonesia that presents Japanese Premium Bread with high quality products, as evidenced by the satisfaction of BreadLife Bakery customers so far.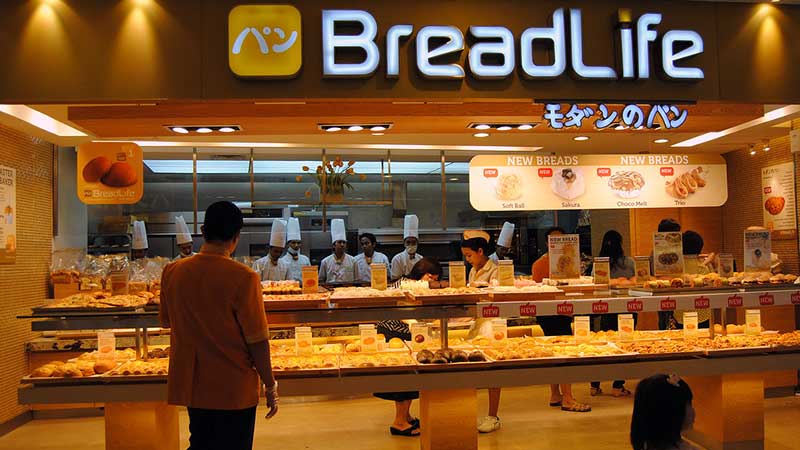 ---
Roti Bunz Bakery & Cafe
Founded in: 2012
Franchise units: 2
Initial investment: IDR 250,000,000 - IDR 350,000,000
Royalty Fees: 3%
Roti Bunz, founded in 2012 by Yudi Haryanto, is an Indonesian bakery, bistro, and coffeehouse chain based in Malang, East Java, Indonesia. The main menu that is relied on is a bread bun which has filling and given toppings. Roti Bunz offers franchises / franchises in Indonesia in the food and beverage sector. There are two partnership package options offered, namely the Bakery Coffee Bar type with an investment of Rp. 225 million, and Cafe Resto Bakery Type - Restaurant with an investment of Rp. 350 million.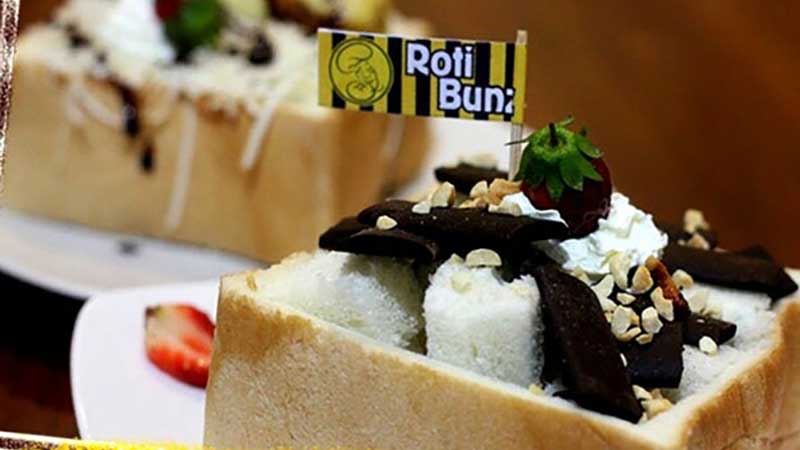 ---
Conclusion
To summarize, we can say any of the listed above bakery franchises is worth buying. But there is a lot to consider while choosing the best one for you. Pay attention to the reputation of the brand, what training and support are offered, check if the other franchisees are successful. But the main thing you need to do is to align your budget with investment requirements of the brand. In order to ease the challenge, we have made the comparison flowchart of the best bakery franchises in Indonesia for you. It shows the minimum estimated initial investment of each brand. By using it, you can figure out the difference in financial requirements for each franchise, and decide which one fits you the most.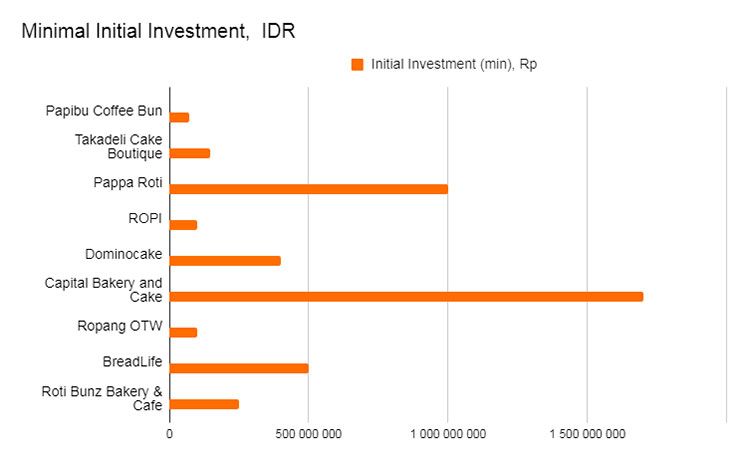 View all Bakery Franchises
Want to advertise your franchise with us and successfully boost your business?
Please send us your request and we will get back to you shortly!
DIDN'T FIND WHAT YOU WANT?
ASK THE EXPERTS