The 8 Best Seafood Franchise Businesses in USA for 2021
Update: 04.06.2021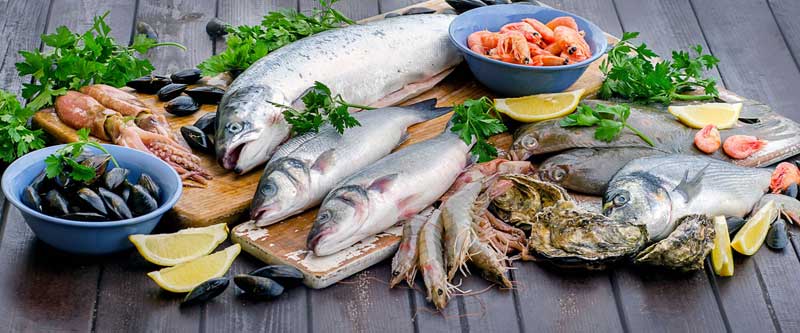 Hardly ever would you find an American who doesn't like quality and delicious seafood. It means that seafood restaurants are among the most popular in the USA. Such businesses offer absolutely various business models, including franchising. There are a lot of seafood franchises on the market with different concepts. Some of them offer pizza and seafood, the others fast food like burgers and sushi, yet the others exceptionally healthy food which includes sea products. If you are willing to start your own business specializing in seafood in the USA, check out our list of 8 Best Seafood Franchise Businesses.
Here are the top 8 best seafood restaurant franchise businesses in the USA
Captain D's
Founded in: 1969
Franchising since: 1969
Franchise units: 227
Initial investment: from $781,000
Royalty Fees: 4.5%
Captain D's does more than stand out. We stand alone. As the nation's leading fast-casual seafood restaurant, we are the only fish in the sea. By providing an alternative to burgers, pizza, and chicken, we have positioned ourselves to be the franchise of the future with no competition in the fast-casual space. Another strong selling point of Captain D's is that over 50% of our 500+ restaurants in 22 states are corporately owned. The corporate team is made up of proven restaurateurs that have some serious skin in the game and are implementing the same practices as their franchise owners.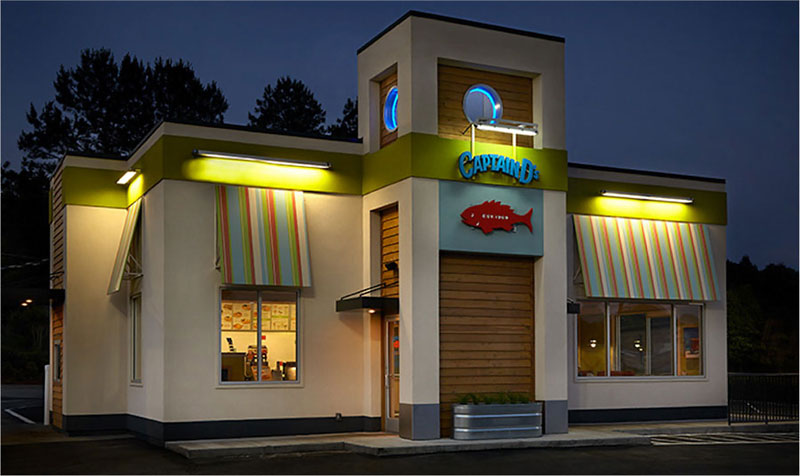 ---
The Ginger Sushi + Poke Shop
Founded in: 2000
Franchising since: 2001
Franchise units: 156
Initial investment: from $265,560
Royalty Fees: 6%
The Sushi Shop™ franchise has been a runaway success in Canada, where the brand has grown to over 150 locations and is now one of the largest Sushi QSR concepts in the nation. Now we are expanding into the United States as Ginger Sushi + Poke Shop™, where sushi is a $3 billion industry(1) and poke bowls are quickly becoming one of the most popular foods in the nation. With a low initial investment, plus extensive and industry-leading support and training, Ginger Sushi + Poke Shop franchise owners have the chance and break ground with a concept that is poised to be the dominant sushi brand in the United States.
---
Happy's Pizza
Founded in: 1994
Franchising since: 2007
Franchise units: 52
Initial investment: from $313,880
Royalty Fees: flat fee of $1,500/month; $1,000/month first 3 months
At Happy's Pizza, the food is amazing and the prices are unbeatable. The pizza is second to none, but our incredibly diverse menu featuring smoked ribs, barbecued chicken and seafood sets us apart. At Happy's Pizza we are proud to provide our franchisees with a variety of support including site selection, lease negotiations assistance, equipment, fixture, signage and inventory suppliers and even construction standards and assistance. Once a store is open, Happy's Pizza franchise support team helps you with marketing, inventory control, staffing, prep, and food updates.
---
LemonShark Poke
Founded in: 2016
Franchising since: 2017
Franchise units: 16
Initial investment: from $341,950
Royalty Fees: 3 - 6%
LemonShark is a restaurant that serves locally crafted poke. Passion is our most important ingredient as we bring you the beauty of raw fish flavors in every bite. We search for the best franchisees that share our passion. Single, Multi-Unit and Area Development opportunities available. We help you through the process, from site selection to opening. Our team is seasoned and ready to support our franchisees. Along with a passion for all things Poke you will need a minimum of 600K to build out and open your 1st Lemon Shark Poke restaurant franchise.
---
Cousins Maine Lobster
Founded in: 2011
Franchising since: 2014
Franchise units: 32
Initial investment: from $175,900
Royalty Fees: 6 - 8%
Brick & Mortar storefronts, standalones, in-lines, food halls & more. Cousins Maine Lobster franchise offers flexible models to fit your market. We will assist you every step of the way in choosing a location, building your restaurant, opening, and beyond! Our food trucks are world famous, and are the perfect way to bring the Maine lobster experience to your neighborhood. Being part of the Cousins Maine Lobster family means training in Maine. You'll bait and haul traps, measure lobsters for sustainability, and learn what makes our Maine lobster so special, following our product all the way from trap to truck or table.
---
Pokeworks
Founded in: 2015
Franchising since: 2016
Franchise units: 35
Initial investment: from $175,900
Royalty Fees: 6%
Pokeworks is a ground-breaking, healthy fast-casual restaurant concept. We are passionate about sustainable seafood and organic feeling restaurants built from local environmentally responsible materials. Equally important is that our uncomplicated business model allows all of us to have fun doing what we do, which we truly believe is at the very heart of our poke franchise popularity. If you would like to join other highly accomplished multi-unit Pokeworks franchise owners in one of the most notable healthy, fast-casual restaurant franchises in modern memory, we welcome your inquiry.
---
Slapfish
Founded in: 2012
Franchising since: 2013
Franchise units: 4
Initial investment: from $447,600
Royalty Fees: 6%
Slapfish is a unique franchise that has redefined seafood with a versatile healthy menu, a wide range of flavors, and a generous smack of gourmet. Their mission: enhance each dining experience with fun and sexy seafood options. We're looking for franchisees who want to be part of our family as we continue to expand as the largest and fastest growing fast casual seafood chain in the world. Slapfish franchise owners benefit from comprehensive training and support systems designed to increase business value and operational efficiency.
---
Mason's Famous Lobster Rolls
Founded in: 2014
Franchising since: 2014
Franchise units: 8
Initial investment: from $168,600
Royalty Fees: $25,000 per store
Mason's is truly a fresh fast casual concept. Open your own Mason's Famous Lobster Rolls shop. Americans' love for lobster and lobster rolls is growing at a phenomenal rate. And Mason's Famous Lobster Rolls® is leading the way, serving up an authentic Maine experience in market after market. Because the process to operate a Mason's franchise is so streamlined, with no heavy restaurant equipment or complex restaurant operations, it requires no skilled labor, no chef's, etc. A savvy entrepreneur with prior business experience can easily operate a Mason's after attending our 10-day training program. Become a Mason's Famous Lobster Rolls franchisee. It's a genuine opportunity.
---
View all food franchises
DIDN'T FIND WHAT YOU WANT?
ASK THE EXPERTS