Top 10 Food Franchise Business Opportunities in Thailand in 2022
Update: 04.12.2021
Thailand is going to reopen the majority of tourism destinations in 2022. It will bring the development of all tourism-related businesses, especially food ones. Food franchises are expected to grow within the country. We are absolutely sure about the promising prospects for The Top 10 businesses listed here.
Thailand is famous for its special cuisine and Thais love going out to eat something tasty. The tendency creates perfect opportunities for food franchise businesses in the country, the number of which is consequently increasing. Food franchises mainly cluster in the largest cities of the country with many tourists and citizens. However, starting a food franchise in a small town requires less rental costs and cheaper labor force. Besides, the competition there is not so tough. If you feel like doing your own food business or growing the ongoing one, study our list of the best opportunities in Thailand to choose the right food franchise for you.
Here is the top 10 best food franchises in Thailand
Cheesy Fried
Founded in: 2017
Franchising since: 2017
Franchise units: 39
Initial investment: from 29,900 baht
Franchise snacks of the new generation are distinguished by the rich cheese. With a grade A French fries that are invested with a franchise fee of 29,900 baht. There is no monthly marketing fee. No annual fees. Currently, there are 39 branches in Thailand. Can pay back within 3 months depending on location.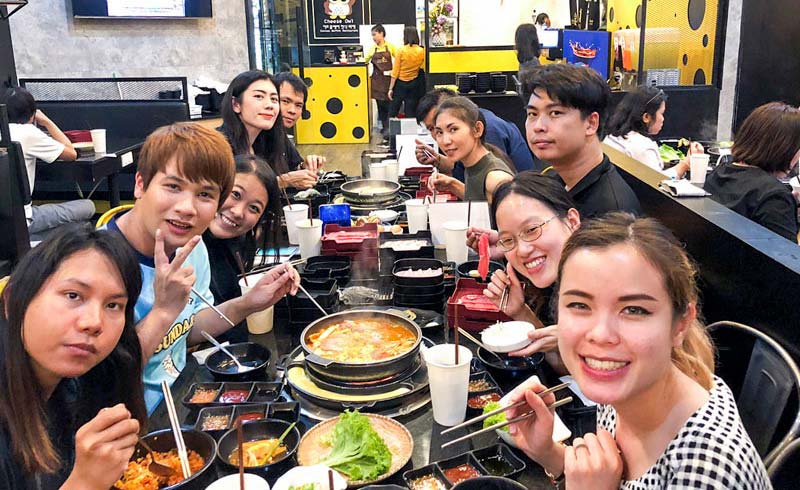 ---
Big Uncle Steak
Founded in: 2007
Franchising since: 2010
Franchise units: 200
Initial investment: 39,000 - 69,000 baht
The unique steak brand Considered a Thai style steak in the price of Thai people can return the capital within 3-6 months. Big Uncle Steak franchise currently has 200 branches and is ready to expand more branches in the future.
---
Shogun Steak
Founded in: 2010
Franchising since: 2010
Franchise units: 151
Initial investment: from 11,900 baht
The franchise of steak shops that do not need to try and be wrong anymore. Shogun steak for everyone to open a steak shop like a professional. There are many packages to choose from. Start at 11,900 baht. Have equipment ready. And training before opening the actual store Currently, Shogun Steak has more than 151 branches in Thailand.
---
Hi Lim Wonton Noodles
Founded in: 2021
Franchising since: 2021
Franchise units: 9
Initial investment: from 10,000 baht
Hia Lim, wonton noodles, special recipe noodles, red pork, dumplings, special secret recipe, mellow taste, fragrant, delicious, challenge you to try, welcome to give advice. Ready to find a location Franchise business. Easy to sell. Good profit. Find a location. Sell for free for another 2 months. Free 10,000 baht. You can be a shop owner.
---
Sushi Ninja
Founded in: 2020
Franchising since: 2020
Franchise units: 18
Initial investment: from 1,700,000 baht
Franchise fee:390,000 baht
Sushi Ninja Sushi and Fast Food Franchise Business Focus on delicious, easily accessible, reasonable price, clean and fast. Responding to the lifestyles of the new generation We aim to balance people's daily lives. with happiness through our simple meals.
---
Chiang Kham
Founded in: 2008
Franchising since: 2008
Initial investment: from 10,000 baht
Franchise fee: 2,900 baht
Franchise ready to teach the recipe for fried chicken marinated in order to open a professional fried chicken shop. With a franchise fee of only 2,900 baht to have the knowledge to invest in general self-buying equipment, can open a fried chicken shop that will make customers attracted Being able to pay back within 1 month is a good option for today's investment.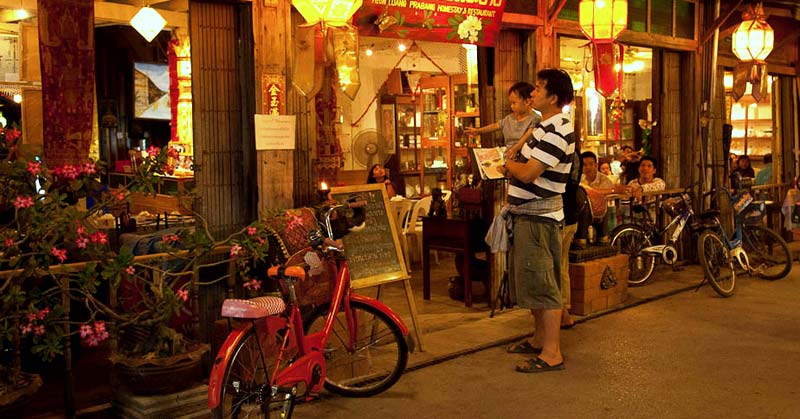 ---
Sumo Fish Ball Bomb
Founded in: 2009
Franchising since: 2009
Franchise units: 1,004
Initial investment: from 2,490 - 46,900 baht
Franchise fee: 2,490 baht
The highlight of sumo is simple selling products. Can eat at any age Can be sold in all locations, whether in front of schools, factories, villages, flea markets with an investment model starting at only 2,490 baht, can create your own career By all sets of raw materials and equipment for sale The more diligent the better.
---
Jaime & Fishball
Founded in: 2009
Franchising since: 2009
Franchise units: 1,000+
Investments: from 1,650,000 baht
Franchise Fee: 7,200 baht
Jaime and fishball is a franchise that deals with food or may be in the category of appetizers It is another shop that is a favorite of many people, regardless of where to go, where to see fish ball shops. It offers fish ball that is invested at just 2,900 baht with delicious crispy fried meatballs. The company was incorporated in 2009 and is based in Thailand. As of 2018, Jaime and fishball operates 1000+ franchises.
---
Chester`s
Founded in: 1988
Franchising since: 1989
Franchise units: 200+
Initial investment: from 700,000 baht
Franchise Roytalty: 4%
Chester`s is a fast food restaurant chain serving fried chicken. The company is headquartered in Bangkok. The first restaurant was opened in 1988 under the name "Chester's Grill Chicken". The company also offers franchise opportunities. As of 2018, Chester`s operates 200+ franchises in Thailand.
---
N&B Pancake
Founded in: 1998
Franchising since: 1998
Franchise units: 100+
Initial investment: from 470,000 baht
N&B Pancake offers thin & crispy crepes with different flavors. The company was founded in 1998 by Khun Boonprasert Pompan and Khun Natthaya May Surin. The company also provides franchising opportunities. As of 2018, N&B Pancake operates 100+ franchises in Thailand.
---
Conclusion
To summarize, we can say any of the listed above food franchises is worth buying. But there is a lot to consider while choosing the best one for you. Pay attention to the reputation of the brand, what training and support are offered, check if the other franchisees are successful. But the main thing you need to do is to align your budget with investment requirements of the brand. In order to ease the challenge, we have made the comparison flowchart of the best food franchises in Thailand for you. It shows the minimum estimated initial investment of each brand. By using it, you can figure out the difference in financial requirements for each franchise, and decide which one fits you the most.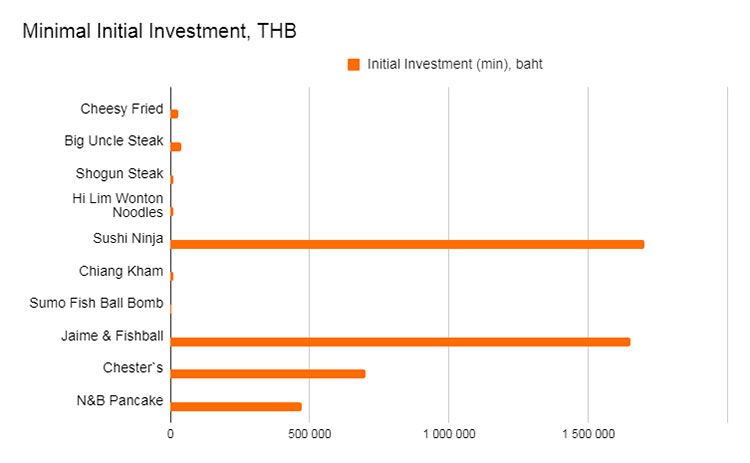 View all Food Franchises
DIDN'T FIND WHAT YOU WANT?
ASK THE EXPERTS