Top 10 Pizza Franchise Businesses for 2023
Update: 04.11.2021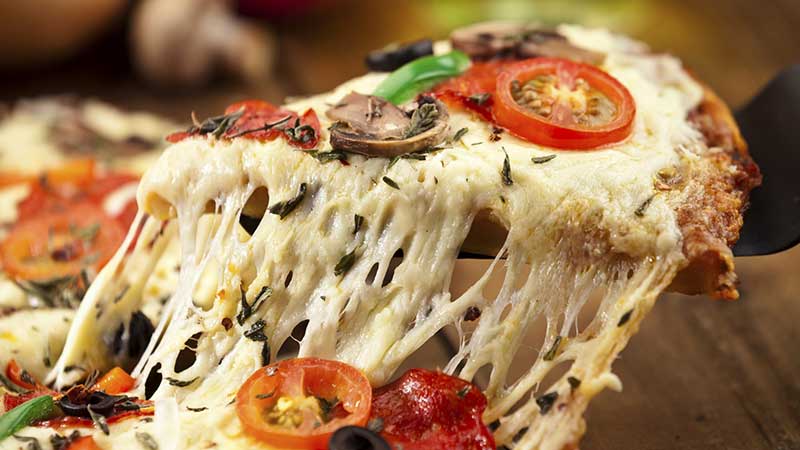 Pizza is one of the most consumed dishes all over the world. Therefore, pizza business has always been among the most profitable in food industry. A lot of famous pizza brands are expanding their business by means of franchising. Among the top 10 pizza franchises of 2022 we would mention Papa John's, Domino's, Pizza Hut,Round Table Pizza, etc. The companies have their own outstanding concepts, well-established business processes and a special approach to providing great services. The best pizza franchises are now available for new franchisees willing to make a good profit by sharing the brand values. Seize the opportunity to become an owner of the hottest pizza franchise now.
Here are the top 10 best pizza franchises
Round Table Pizza
Founded in: 1959
Franchising since: 1962
Franchise units: 359
Initial investment: from $327,300
Royalty Fees: 4%
Round Table Pizza proudly offers a pizza shop franchise opportunity to investors and individuals who share our vision to serve great food made from fresh, quality ingredients in a great atmosphere. For over 60 years, we have built a reputation for excellence in everything, from our food to daily customer service. Our franchisees protect this hard-earned reputation, gaining the respect of all Round Table customers, old and new. When you become part of our franchise family, you not only benefit from the amazing brand we have created, but you also gain the independence to be your own boss.
---
MOD Pizza
Founded in: 2008
Franchising since: 2008
Franchise units: 400
Initial investment: from $714,000
Royalty Fees: 5%
MOD Pizza is a pioneer of the fast-casual pizza segment, founded in Seattle in 2008 by entrepreneur husband and wife team Scott and Ally Svenson. At MOD, our aim is to make a lasting impact on the lives of our team members and customers. And while we love opening new stores, our real motivation is to be a positive force in the communities we serve. To that end, we own and operate most of our stores. But we've also been fortunate enough to collaborate with a select group of innovators who have a track record of building successful multi-unit restaurant organizations. Our partners possess strong business acumen, world-class operating talent, and substantial capital resources.
---
Marco's Pizza
Founded in: 1978
Franchising since: 1979
Franchise units: 956
Initial investment: from $293,515
Royalty Fees: 5.5%
Marco's is unique among the big five pizza franchises as it is the only chain started by a real Italian. We take great care to use only the freshest ingredients on our pizzas and we work hard to deliver out pizzas to your home in about half an hour. We have nearly 1,000 units nationwide, and our brand continually garners attention for our swift growth, experienced and transparent leadership, and solid franchise support. If you're dreaming of owning a pizza franchise, or even several at once, Marco's may be the perfect place for you to thrive.
---
Little Caesars
Founded in: 1959
Franchising since: 1962
Franchise units: 3,500
Initial investment: from $221,000
Royalty Fees: 6%
Little Caesars franchise owners enjoy a world-famous brand known for good value and convenience well-known HOT-N-READY® pizza. The pizza franchise values offering a quality product at an affordable price. Because Little Caesars Pizza offers a comprehensive training program for new franchisees, it's not necessary to have foodservice experience although it is helpful. Franchisees should be committed to exceeding customer expectations and providing extraordinary value.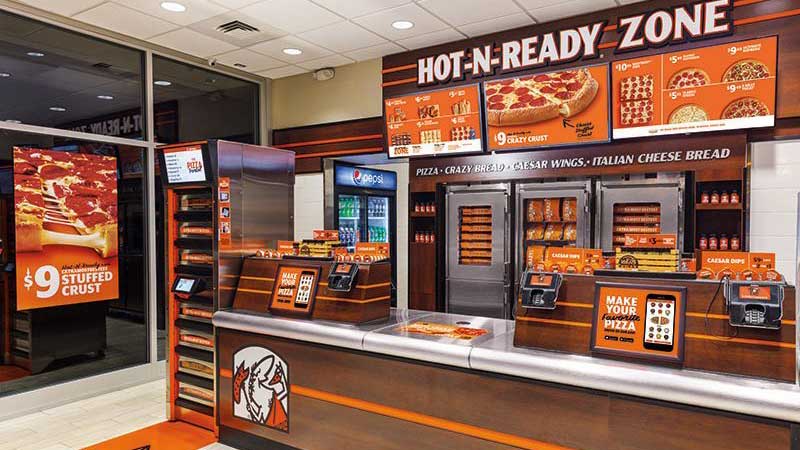 ---
Pizza Hut
Founded in: 1958
Franchising since: 1959
Franchise units: 17,120
Initial investment: $297,000
Royalty Fees: 6%
Pizza Hut is a leading American restaurant chain. Though pizza is unsurprisingly the most ordered food item on the menu, the menu also features a wide selection of pasta, wings, sides, desserts, drinks, and calzones. Pizza Hut selects franchisees with solid restaurant or retail management experience. Owners must commit to opening at least two locations and ideally have eyes to open at least five Pizza Huts in as many years.
See more Franchises in the catalog →
Domino's
Founded in: 1960
Franchising since: 1967
Franchise units: 15,000+
Initial investment: $119,950
Royalty Fees: 5,5%
Founded in 1960, Domino's Pizza offers a proven business model with a rich history in franchising. We sell more than 1 million pizzas a day and drive over 10 million miles a week. Domino's is one of the most widely recognized consumer brands in the world. We continue to reinforce our brand with extensive advertising through television, radio, print and web-based promotions. We work together with our franchisees aggressively testing new menu items and promotions that deliver winning results. Domino's offers in-store and classroom training and support for new and existing franchisees focusing on your operations and your business.
---
Hungry Howie's Pizza and Subs
Founded in: 1973
Franchising since: 1982
Franchise units: 514
Initial investment: from $290,600
Royalty Fees: 5,5%
With over 35 years of experience, Hungry Howie's is consistently ranked as one of the Top 10 Pizza Franchises in the nation. Hungry Howie's mission is to bring family and friends together for the best possible value on a superb pizza experience with a fresh, unique, and personalized taste for everyone. Our goal is to live with integrity to enrich the families of our partners and the communities we serve for greater success in business, and in life.
---
Cicis
Founded in: 1985
Franchising since: 1987
Franchise units: 378
Initial investment: from $222,460
Royalty Fees: 4-6%
Cicis (formerly named CiCi's Pizza) is an American buffet restaurant chain based in Irving, Texas, specializing in pizza. Cicis invented the Unlimited Pizza Buffet concept, driven by a belief in making life more flavorful by empowering guests to find the flavors they love. CiCi's is an unbelievable opportunity for passionate entrepreneurs who are looking to build their own business and take control of their financial futures.
---
Papa John's
Founded in: 1985
Franchising since: 1986
Franchise units: 4,702
Initial investment: from $130,120
Royalty Fees: 5%
Papa John's is an American pizza restaurant franchise and the fourth-largest pizza delivery chain in the U.S. Papa John's is focused primarily on takeout and delivery rather than in-store dining. Papa John's Pizza is a simpler and often more profitable investment compared to other franchises and is one of the cheapest restaurants to franchise.
---
Rosati's Pizza
Founded in: 1964
Franchising since: 2006
Franchise units: 137
Initial investment: from $136,200
Royalty Fees: 5%
With five generations of experience serving pizza, Rosati's knows our way around the kitchen and the pizza franchise industry. Pizza brings people together and we are all about that aspect of the business, the people. Rosati's is a high-margin, high potential business opportunity. You bring the work ethic and we'll bring the award-winning pizza and world-class resources! Our franchisees are family and we make sure our family is taken care of at Rosati's.
---
View all pizza franchises
Want to advertise your franchise with us and successfully boost your business?
Please send us your request and we will get back to you shortly!
DIDN'T FIND WHAT YOU WANT?
ASK THE EXPERTS