Top 10 Asian Food Franchise Business Opportunities in USA in 2023
Update: 04.11.2021
Nowadays Asian food franchise business takes up a huge part of the restaurant industry. As the food becomes more and more popular, catering to tastes of youth in the USA. Asian franchise restaurants cook and serve Thai, Chinese, Japanese, Indian and other food. Chinese are the most popular Asian restaurants among Americans. They bring up to $15 mln of revenue. The industry offers a wide variety of formats. There are fast casual restaurants, sushi shops, healthy food establishments and Asian fast food franchise chains. Franchising makes the business easier to start and run. As huge brands have a good advertising strategy and hence a well-recognized name. They also offer a unique menu, automated cooking processes, and proven suppliers. If you want to buy a business operating in the field, look through our list of top franchise chains here. The franchisors are ready to share their valuable experience and knowledge with their partners and help them make a good profit faster.
Here is the top 10 best Asian Food franchise businesses in USA
Thai Express
Founded in: 2004
Franchising since: 2004
Franchise units: 301
Initial investment: $337,900 - $753,700
Franchise Fee: $30,000
Royalty Fees: 6%
Thai Express is a fast-casual Asian restaurant featuring made-to-order Thai dishes with fresh ingredients prepared right before the customer's eyes. Taking advantage of the strong, pent-up demand for an authentic, fast and affordable Thai restaurant, Thai Express has gained popularity in Canada, becoming not only the country's leading Asian QSR, but also one of the most recognizable restaurant brands in the country. With the support and leadership of franchise giants MTY Group ™ and Kahala Brands ™, Thai Express is entering the United States market, where the demand for Thai food has been growing for years.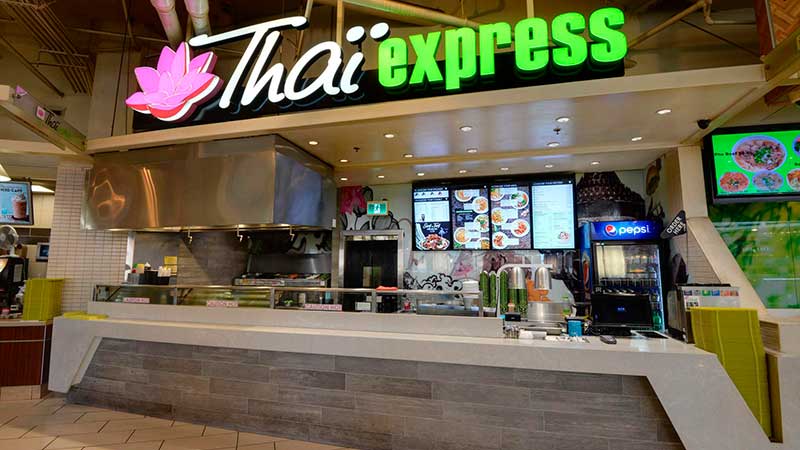 ---
Manchu Wok
Founded in: 1981
Franchising since: 1989
Franchise units: 104
Initial investment: $441,050 - $713,500
Franchise Fee: $30,000
Royalty Fees: 7%
Manchu WOK is recognized as the largest franchisor in North America for the Chinese Fast Food Restaurant (QSR) industry. They are located in food courts of shopping malls, airports, office buildings and universities in the United States and Canada. Customers are presented with a wide selection of dishes in the form of a buffet. Also, visitors can order one of the pre-set in the restaurant "Combo" or "Make your own combo". All dishes are prepared according to our own recipe on site using the freshest ingredients.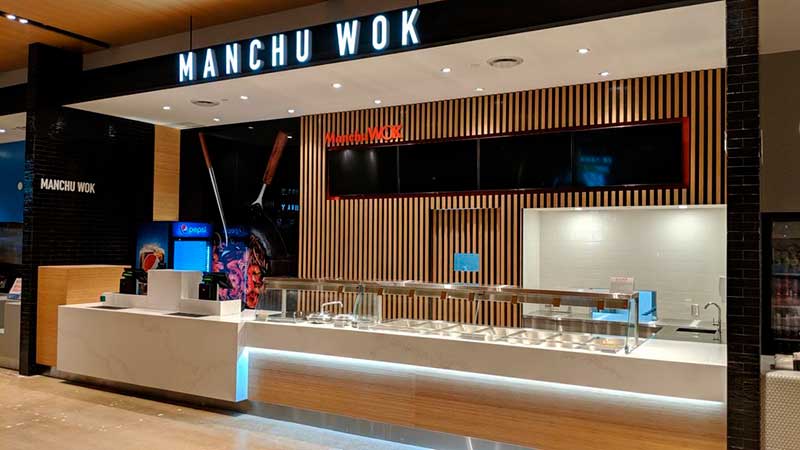 ---
Panda Express
Founded in: 1983
Initial investment: $327,000 - $678,000
Franchise Fee: $25,000
Royalty Fees: 8%
The Panda Express company offers its visitors Chinese cuisine. The brand's history began in 1973 when Andrew Cherng opened his first Panda Inn in Pasadena, California with his father, chef Ming-Tsai Cherng. The hotel was doing well and in 1983 the first Panda Express was opened at the Glandale Galleria. In 1987, the next location opened in Honolulu, Hawaii, and by 1993, just 10 years later, Panda Express had opened its 100th location, by 2002, its 500th location. In 2007, the 1000th outlet opened and the brand reached $ 1 billion in revenue for the first time. Today, Panda Express has over 1,500 locations in 45 states.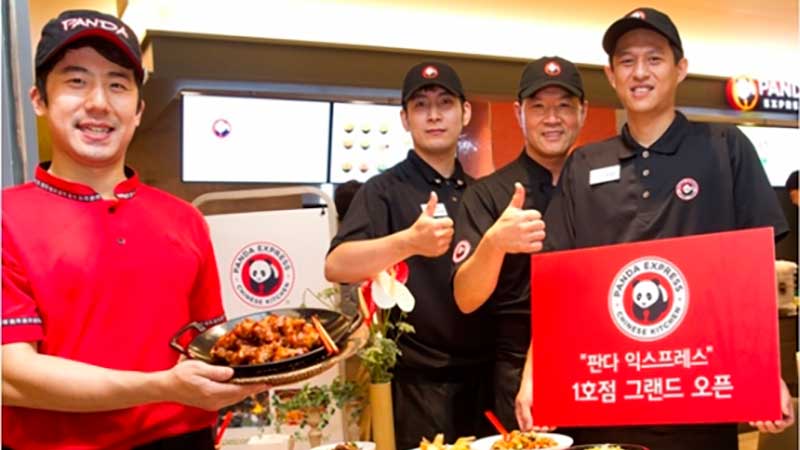 ---
L&L Hawaiian Barbecue
Founded in: 1976
Franchising since: 1991
Franchise units: 205
Initial investment: $135,700 - $527,000
Franchise Fee: $30,000
Royalty Fees: 3%
Johnson Kam and Eddie Flores Jr. founded the first L&L Drive-Inn in Honolulu, Hawaii in 1976. Since the early years, L&L Hawaiian Bar BBQ has become a successful chain of car restaurants that have enjoyed a reputation for providing fresh dining in Hawaii. The concept has since found fans around the world, with over 200 L&L Hawaiian restaurants in Hawaii, California, Washington, Nevada, Arizona, Colorado, Oregon, Utah, Texas, New York, North Carolina, Tennessee, Virginia and Japan. Bar BBQ. Today they offer franchises throughout the United States and also have branches in Japan. L&L restaurants serve traditional Hawaiian dining, a fusion of Asian and American cuisine.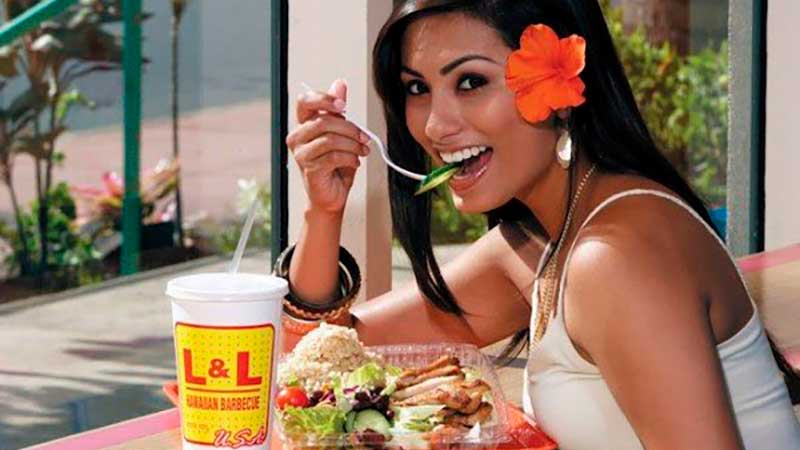 ---
Gyu-Kaku Japanese BBQ
Founded in: 1996
Franchising since: 1997
Franchise units: 775
Initial investment: $1,200,444 - $2,526,540
Franchise Fee: $50,000
Royalty Fees: 4,5-5%
Gyu-Kaku Japanese BBQ Restaurant is a chain of Japanese restaurants with over 700 locations across the globe. Customers sit at tables that come with their own miniatures grill. Franchisees train at the company headquarters for two months. Thereafter, they receive support in the form of a customized grand opening, newsletters, purchasing help, and meetings.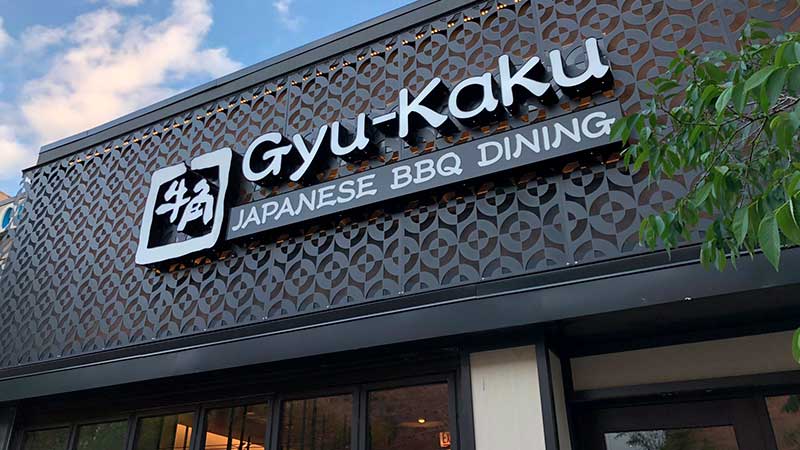 ---
Ginger Sushi Boutique
Founded in: 2000
Franchising since: 2001
Franchise units: 157
Initial investment: $265,560 - $387,700
Franchise Fee: $30,000
Royalty Fees: 6%
Ginger Sushi Boutique, famous in Canada like the Sushi Shop, specializes in making sushi, sashimi and other Japanese delicacies for over 16 years. Ginger Sushi Boutique has over 130 stores in Quebec and Ontario and is actively expanding its premium brand in the United States. Boutique restaurants decorated in a modern Zen style. Customers can choose from an extensive à la carte menu to enjoy this boutique atmosphere or take away food. Ginger Sushi Boutique also offers a wide variety of Grab n 'Go combinations that are fresh throughout the day.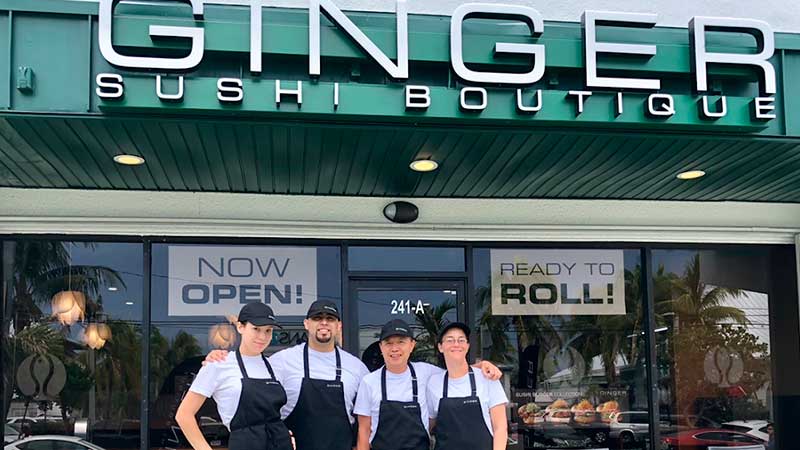 ---
Teriyaki Madness
Founded in: 2003
Franchising since: 2005
Franchise units: 77
Initial investment: $322,755 - $862,435
Franchise Fee: $45,000
Royalty Fees: 6%
Teriyaki Madness is one of the fastest growing restaurants in the segment. The establishment always reigns in a cozy, relaxed atmosphere, serving quality fresh, healthy and aromatic Asian dishes. Food is prepared for each order, fully customizable and cooked in 5-7 minutes. Customers can get a traditional teriyaki bowl with rice, vegetables and protein, or make their order healthier by opting for rice-free and protein-free vegetables. Teriyaki Madness food is up to date with Asian food and healthy options.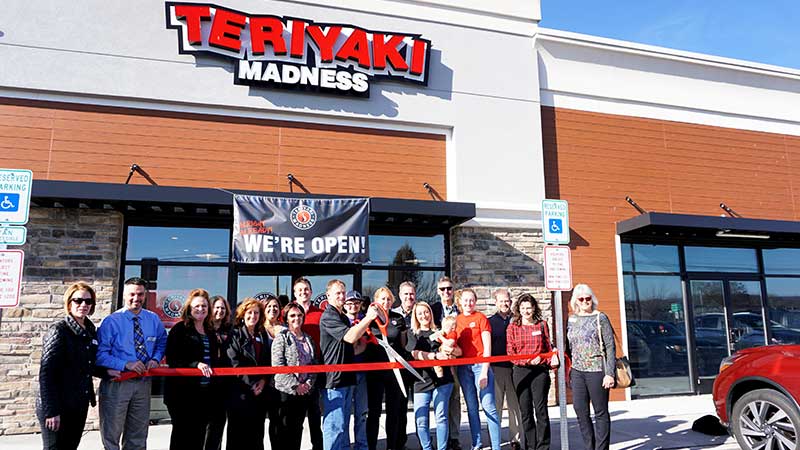 ---
Pokeworks
Founded in: 2015
Franchising since: 2016
Franchise units: 47
Initial investment: $263,000 - $661,000
Franchise Fee: $35,000
Royalty Fees: 6%
Pokéworks is a fast-casual healthy food restaurant with an innovative concept. From its inception, Pokeworks has attracted tremendous attention from consumers and industry, with hundreds of people queuing up to wait 45 minutes or more to make their own burrito or bowl. Today, Pokéworks has grown to be one of the largest and fastest growing poke brands in the country.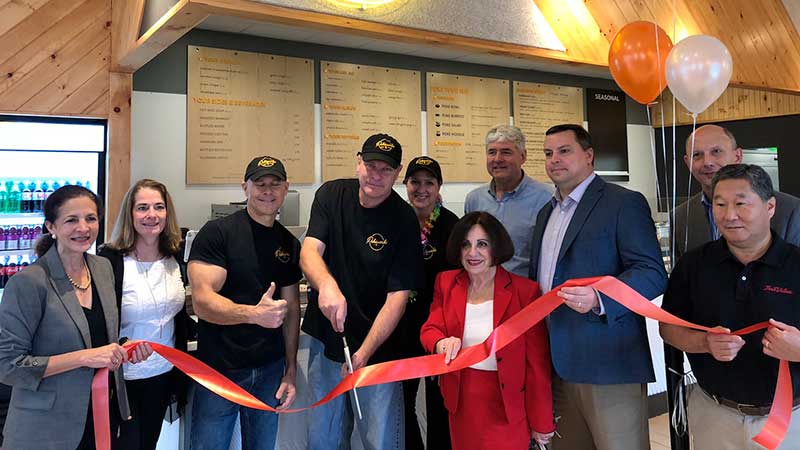 ---
Samurai Sam's Teriyaki Grill
Founded in: 1994
Franchising since: 1995
Franchise units: 18
Initial investment: $106,260 - $432,050
Franchise Fee: $7,500 - $30,000
Royalty Fees: 6%
The first restaurant, Samurai Sam's Teriyaki Grill, opened in 1994 and over the years has built a loyal customer base who rely on delicious and healthy dishes from the menu. Samurai Sam's Teriyaki Grill serves healthy, fresh Japanese food with plenty of mouth-watering teriyaki sauce. Samurai Sam's is also known for its rice and yakisoba bowls, grilled egg buns and fresh fresh salads. The Samurai Sam's Teriyaki Grill brand continues to evolve as consumer demands and trends change, creating new ways to grow its business.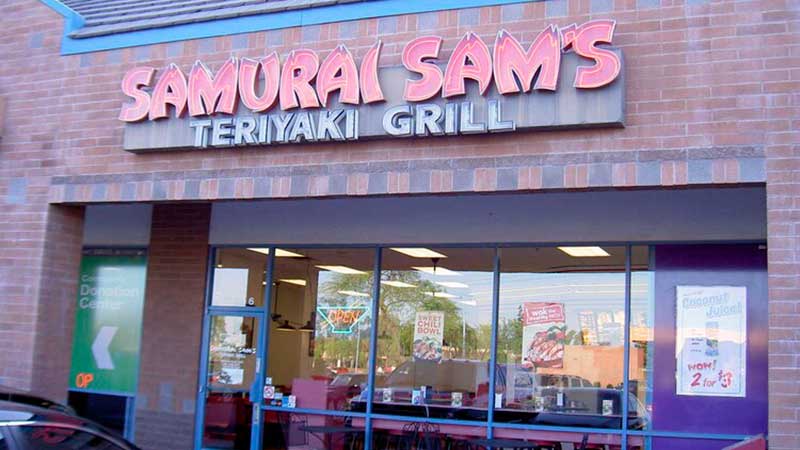 ---
Pho Hoa
Founded in: 1983
Franchising since: 1992
Franchise units: 56
Initial investment: $267,600 - $523,380
Franchise Fee: $30,000
Royalty Fees: 4%
Pho Hoa Restaurant is a Vietnamese restaurant that specializes in quality hot Asian low calorie soups with natural flavors, including brisket, flank and round steak. All soup bowls contain bean sprouts, coriander leaves, chili peppers, basil leaves, and lemon wedges. In addition to soup, the Pho Hoa Noodle Soup menu also includes rice bowls, noodle bowls and fried buns. There is also a children's menu with a small portion of pho.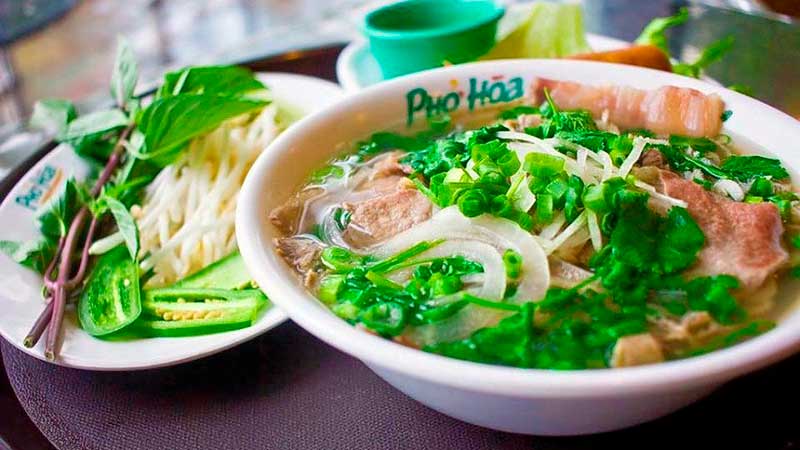 ---
Conclusion
To summarize, we can say any of the listed above asian food franchises is worth buying. But there is a lot to consider while choosing the best one for you. Pay attention to the reputation of the brand, what training and support are offered, check if the other franchisees are successful. But the main thing you need to do is to align your budget with investment requirements of the brand. In order to ease the challenge, we have made the comparison flowchart of the best asian food franchises in the USA for you. It shows the minimum estimated initial investment and initial franchise fee of each brand. By using it, you can figure out the difference in financial requirements for each franchise, and decide which one fits you the most.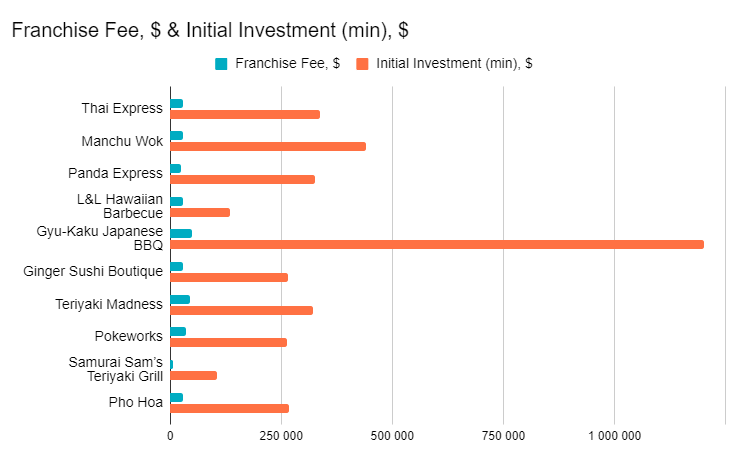 View all Asian Food franchises
Browse franchises by countries

USA

India

Canada

The UK

Indonesia

The Philippines

Australia

The UAE

Saudi Arabia

South Africa

Germany

Pakistan

Singapore

Malaysia
Other countries
Want to advertise your franchise with us and successfully boost your business?
Please send us your request and we will get back to you shortly!
DIDN'T FIND WHAT YOU WANT?
ASK THE EXPERTS