The Best 10 Automotive Franchises in The Philippines in 2023
Update: 07.06.2021

The increasing number of vehicles per person in the world has an impact on the growth of automotive businesses. Nowadays, they offer absolutely various services which include car rental services, car dealership, valeting services, repair services, car washes and others. 75 out of 100 cars are repaired in independent repair shops. A big part of the shops are franchised businesses. Drivers respect famous brand names and trust their cars to franchises with a good reputation. We have selected a list of reliable automotive franchises in Philippines so that you can choose the concept for you.
Here is The Best 10 Automotive Franchises in the Philippines:
Caltex Gas Station
Founded in: 1936
Initial investment: from $96,000
Royalty Fees: 0
Caltex is a petroleum brand name of Chevron Corporation used in more than 60 countries in the Asia-Pacific region. Franchisees retain complete ownership of the land and business operations. They can even customize the marketing and promotional offers. Regarding stores or restaurants that can be located in the gas station, Caltex's solid partnerships allow franchisees to co-brand with popular restaurants and stores in the Philippines.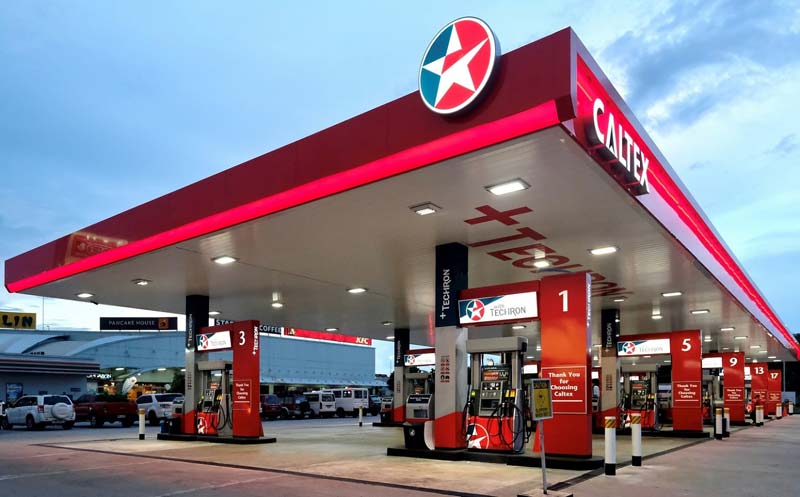 ---
Speedy1 Carwash
Founded in: 2017
Initial investment: from $78,000
Royalty Fees: $150/month
Speedy1 Carwash provides unique car cleaning services as it makes use of trained staff and latest automated car cleaning equipment and products. A franchisee may also secure huge profit when success formulas are met such as low-cost supplies, proper placement, and good marketing techniques.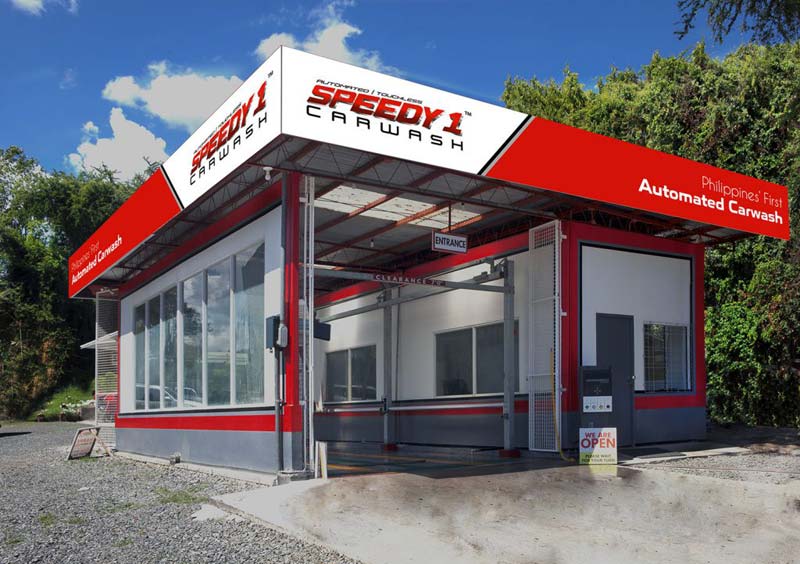 ---
Saferide Car Rental
Founded in: 2009
Initial investment: from $68,000
Franchise Fees: $6,700
Saferide Car Rental has been in the transportation business since 2009 to cater the car rental demands on the growing tourism and economic boom in the Central Visayas region. Our company is committed to delivering unparalleled vehicle safety, quality of service at an affordable rates to companies, individuals and tourist in Cebu and Dumaguete, Philippines. We are engage in self drive and chauffeur driven rental to accommodate flexible demands on car rental services, and to cater short and long term lease.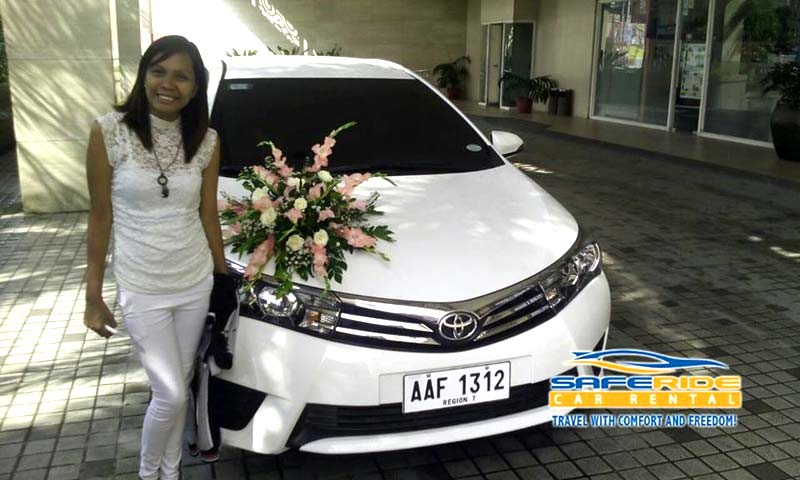 ---
WASH N 'DRIVE
Founded in: 2015
Initial investment: from $30,000
WASH N' DRIVE is the first modern car wash business bringing the latest automated car wash system in the Philippines. WASH N' DRIVE are eager to expand their automated car wash network in the Philippine market. They offer a comprehensive program for franchisees of the WASH 'N' DRIVE brand or even for those wanting to buy high quality and high performance car wash machines and start their own car wash franchise. WASH N' DRIVE offer a full line of products to help the professional car wash operator become successful.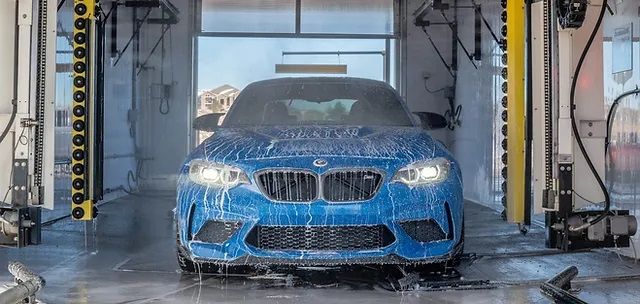 ---
Pulse Creative Innovations
Founded in: 2009
Initial investment: from $36,470
Franchise fee: $8,600
PULSE CREATIVE INNOVATIONS is a car care auto-detailing hub that specializes in providing premier detailing services and innovative car products. Being in the industry for 9 years, PCI continues to serve thousands of car owners and car establishments in restoring their car's condition. Aspiring franchisees are assured of top notch service training, retail and franchise support as PCI always aim to give the best customer service to its clients and franchise partners.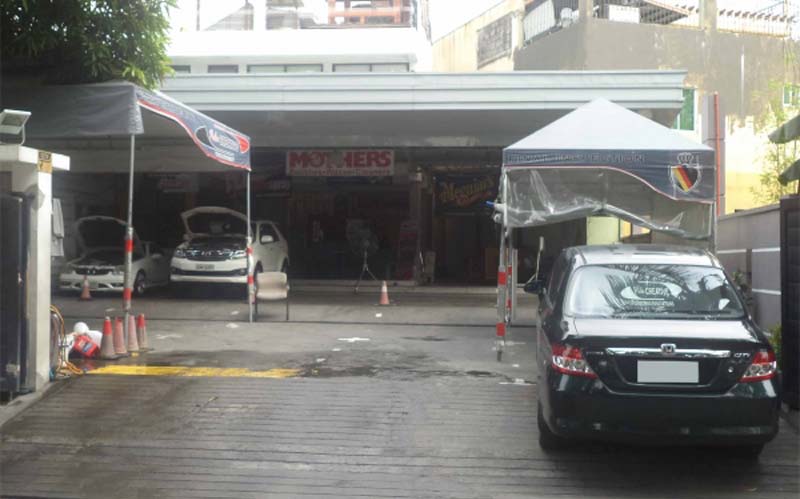 ---
Nice Day! Carwash
Founded in: 2002
Franchising since: 2009
Franchise units: 24
Initial investment: from $14,000
Franchise fee: $2,500
Nice Day! Carwash is Cebu's 1 st professional carwash provider. We started our business in 2002 and our 1st branch was in A.S Fortuna. We have been in the car care (Carwash and Detailing) business for over 15 years already. We started franchising the business in 2009 due to public demand. Currently, we have 36 branches in the Philippines. Twenty Four (24) of which are owned and operated by franchisees. With the said number of branches in the country, it makes us the # 1 and biggest carwash chain in the Philippines. We have almost 200 associates serving that whole of Cebu province. Nice Day! Carwash is also the most trusted service provider of car care from different car dealerships in the country.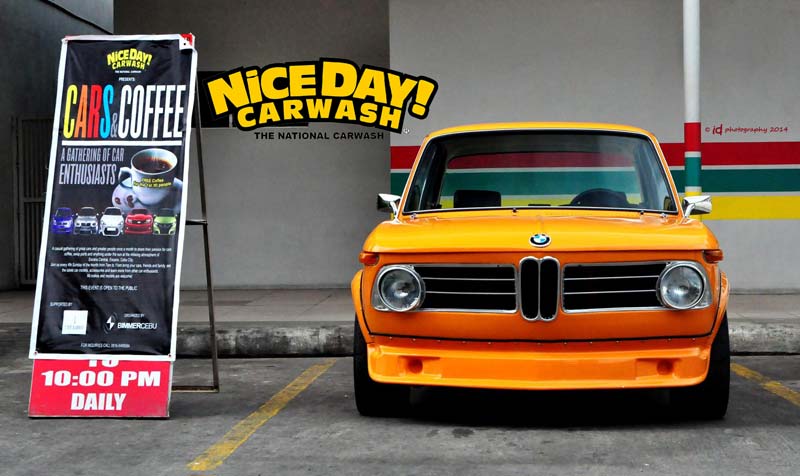 ---
Autosmart
Founded in: 1987
Franchise units: 200+ Worldwide
Initial investment: from $26,000
Royalty Fees: $150/month
Autosmart is the UK's largest manufacturer and supplier of professional vehicle cleaning products to the trade. Our customer base is large and varied. For example, thousands of car dealers, hauliers, valeters, mechanics, taxi firms, bus companies and plant companies all use our products every day. We develop and manufacture all of our own products and distribute them exclusively through an international network of franchisees. We currently have over 200 Autosmart showrooms worldwide. We aim to have a long term, profitable business relationship with our franchisees and they love the Autosmart life!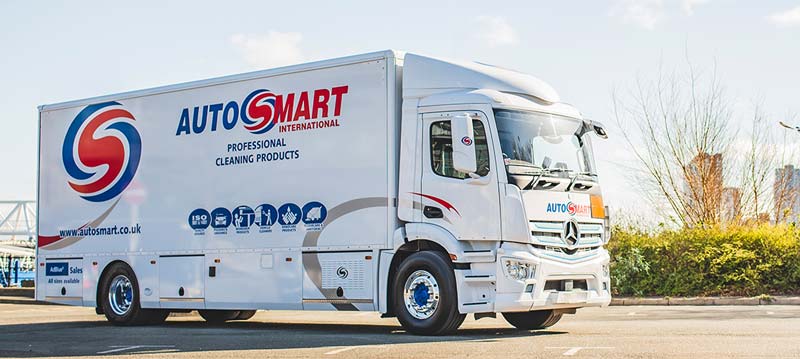 ---
RAPIDE
Founded in: 1998 Initial investment: from $92,000
Franchise fee: from $27,800
RAPIDE is the country's largest non-manufacturing auto group. Rapide opened its first shop in 1998 under a joint venture with Midas International – the world's largest chain of auto service centers. Rapide provides value-added core service in lifetime brake warranty, fast oil change, professional service and reliable and affordable preventive maintenance service.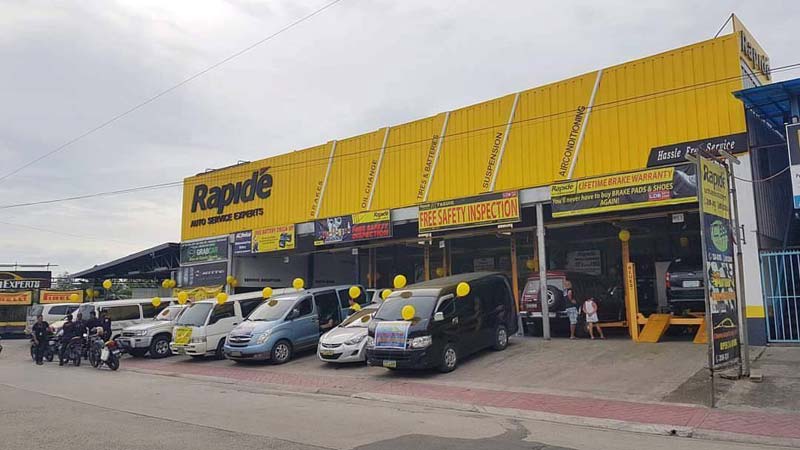 ---
Clean Car (Global) Phils.
Founded in: 2002
Franchise units: 50 - 100
Initial investment: from $19,500
Clean Car (Global) Phils. came by way of South America. The migration of the mobile car wash business to the Philippines was a dream come true for its founder, Dino Lagdameo, a Filipino who studied and lived in the United States for quite some time. The first outlet in the country was opened in mid- 2002 in Makati. Today, the number of units has increased to 90, most of them located in the parking lots of Metro Manila-based malls. In an effort to expand quickly, Clean Car is opening the business to franchising, either as a single location or territory franchise.

---
Rua Seguridad
Founded in: 2006
Initial investment: from $23,000
Franchise fee: $2,300
Rua Seguridad is a 100-percent Filipino-owned company, offering 100-percent world-class road marking products. Rua Seguridad was incorporated in 2006, and started operations as a "garage business" a year later. Today, Rua Seguridad is best known for its Legacy brand of road and highway marking products. Its innovations include the Rua Customized Solutions, which allows Rua Seguridad to tailor-fit its products to the exact specifications of its clients, ensuring that they meet their own project standards.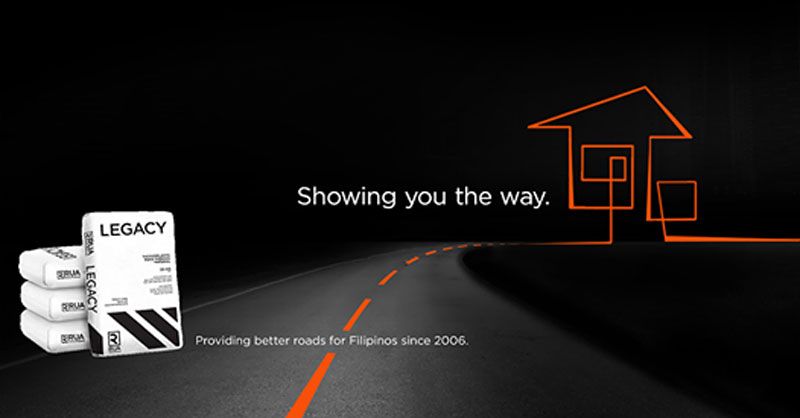 ---
View all Automotive Franchises
Browse franchises by countries

USA

India

Canada

The UK

Indonesia

The Philippines

Australia

The UAE

Saudi Arabia

South Africa

Germany

Pakistan

Singapore

Malaysia
Other countries
Want to advertise your franchise with us and successfully boost your business?
Please send us your request and we will get back to you shortly!
DIDN'T FIND WHAT YOU WANT?
ASK THE EXPERTS