TOP 7 Cleaning Franchise Business Opportunities in The Philippines for 2023
Update: 12.11.2021

Due to the pandemic, cleaning franchise services in the Philippines have been updated with disinfection. The technologies are also changing bringing innovations. What we cannot say about the list of Top 7 Cleaning franchises. It includes the same brands as previous years.
Cleaning franchise is a perfect choice for entrepreneurs who would like a flexible schedule or working from home as well as for those who are on a tight budget or don't have any experience in running their own business. Cleaning franchise business offers a lot of formats and concepts and a well-established business model which requires following the instructions or guidelines of a franchisor. Philippines is a country with a developing infrastructure. This means that the growing number of offices and apartments creates the demand for cleaning services. If you think cleaning business to be the option for you, check out Top 7 Franchise opportunities below.
Here is TOP 7 Cleaning Franchise Business Opportunities in the Philippines:
Maid2Clean
Founded in: 1993
Initial investment: From PHP 650,000
Royalty Fees: an ongoing royalty to be agreed between Maid2Clean and the Master Franchisor
Maid2Clean is one of the largest cleaning providers in the UK with some 8,500 cleaners expanding its business worldwide. Maid2Clean specializes in cleaning homes. With a presence in Ireland and Canada also, Maid2Clean is now looking to further expand into the Philippines market and is interested in talking to people interested in Master licensing in Philippines.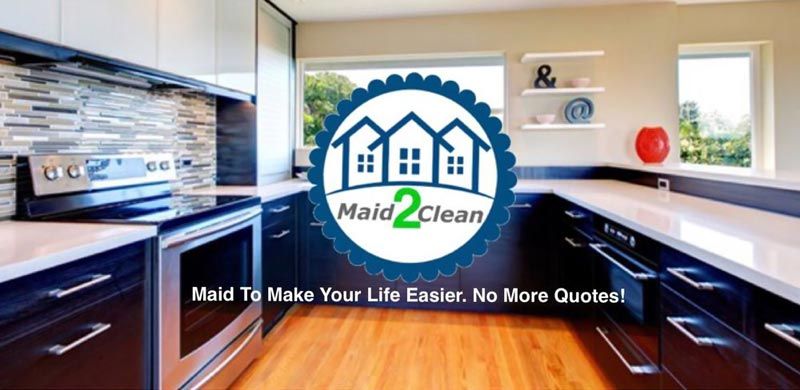 ---
SPIN-OFF
Founded in: n/a
Franchise units: 5
Initial investment:PHP 2,500,000
Franchise fee: PHP 150,000 - PHP 400,000
SPIN-OFF Self Service Express Laundry made its way to be known and recognized as a self-service laundry in the area where families can do their laundry hassle-free. The main objective is for customers to save ENERGY, huge TIME and MONEY in doing this regular household chore. The basic shop concept provides a quick and quality laundry service with its unique card operated machines, they've automated the operation so doing laundry means the simple touch of a button. The benefits of using commercial laundry technologies with large capacity equipment and flexibility to pay-as-you-use simply cannot be found at home.
---
Quick Clean
Founded in: 2011
Initial investment: PHP 2,400,000 - 10,000,000
Franchise fee: PHP 100,000 Royalty Fee: 5 %
Quicklean offers fast and affordable washing and drying laundromat services. Quicklean laundry concept is a fast-rising business venture that has proven successful with its increasing demand in various countries. Quicklean is exclusively powered by the Speed Queen brand of laundry equipment - the largest self service laundry brand in the world.
---
Chem-Dry Carpet Cleaning International
Founded in: 1977
Franchising since: 1978
Franchise units: 3500+ Worldwide
Initial investment: PHP 3,400,000 - 9,600,000
Franchise fee: PHP 1,200,000
Royalty Fees: PHP 20,800 per month
Chem-Dry is the world's largest carpet and upholstery cleaning system which offers multi-unit territories worldwide in many countries. The business has grown to include upholstery, tile, stone, granite and grout cleaning, pet urine and odor removal, and water damage restoration. Chem-Dry is one of the most recognized brands in franchising, and its low investment cost and high rates of return make it one of the best franchise values around.

---
Clean Zone Ph
Founded in: 2016
Franchise units: 2
Initial investment: PHP 250,000 - 750,000
Franchise fee: PHP 250,000
Clean Zone Ph is responding to a growing need for trustworthy and excellent residential and commercial cleaning services. Our team also started to offer other services such as clothes ironing service, grease trap cleaning, carpets, rugs, upholstery and mattress shampooing, move in/out cleaning assistance, post-construction cleaning services, after party cleaning, aircon cleaning.
---
Sud's
Founded in: 2003
Initial investment: from PHP 1,800,000
Franchise fee: PHP 300,000
Suds Laundry is a full service, retail professional garment care and cleaning service company which caters to individuals and institutions. We were established in 2003. Since then, we have built a reputation of providing excellent laundry and dry cleaning service. We have served more than 3000 customers in Dasmariñas, Cavite alone. Suds is now one of the top recognizable service brands in the areas where we operate.
---
Save5
Founded in: 2016
Initial investment: PHP 1,800,000 - 2,400,000
Franchise fee:
PHP 250,000
Royalty Fee:
5 %
Save5 Laundromat has utilized a revolutionary laundry concept in providing a totally new, bright and modern feel good environment, allowing customers to save money, time, effort, water and electricity with the use of our highly efficient and durable Commercial Washers and Dryers.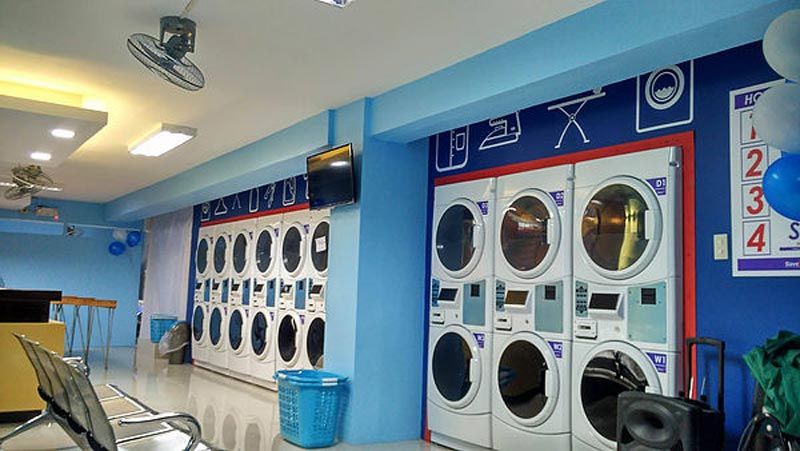 ---
Conclusion
To summarize, we can say any of the listed above cleaning franchises is worth buying. But there is a lot to consider while choosing the best one for you. Pay attention to the reputation of the brand, what training and support are offered, check if the other franchisees are successful. But the main thing you need to do is to align your budget with investment requirements of the brand. In order to ease the challenge, we have made the comparison flowchart of the best cleaning franchises in the Philippines for you. It shows the minimum estimated initial investment and initial franchise fee of each brand. By using it, you can figure out the difference in financial requirements for each franchise, and decide which one fits you the most.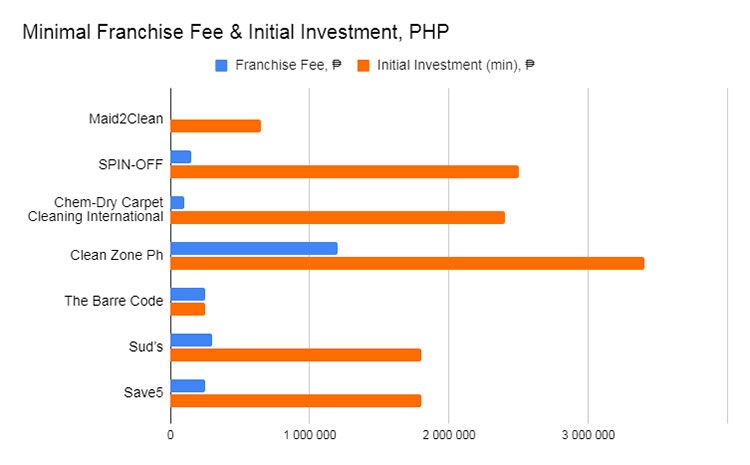 View all Cleaning Franchises
Want to advertise your franchise with us and successfully boost your business?
Please send us your request and we will get back to you shortly!
DIDN'T FIND WHAT YOU WANT?
ASK THE EXPERTS