Top 7 Chicken Franchise Business Opportunities in The Philippines in 2023
Update: 07.06.2021
Chicken has always been one of the favourite food for Pinoys. For Christmas and other holidays Filipinos make chicken salad as well as serve boiled chicken, fried chicken and many different dishes made from poultry. Why not benefit from the love of the nation for chicken? Many savvy entrepreneurs have been doing it. There are many various types of chicken - based businesses which are successfully performing on the market. But the demand for new fresh ideas will never end. Take a glance at the newest Chicken Franchise Opportunities in Philippines here.
Here is the top 7 best chicken franchises in the Philippines:
Manang's Chicken
Founded in: 2010
Franchise units: 10
Initial investment: $86,700 - $115,000
Royalty Fees: 0%
Manang's Chicken started because of the owner's house helper who came up with a fried chicken with a signature sauce that the owner's friends would crave. Since then, Jill Gerodias-Borja (one of the owners) opened a stall in Mercanto Centrale and within a year, had 10 branches around Metro Manila. This is best suited for business-minded entrepreneurs who want a fast return of investment at a reasonable cost!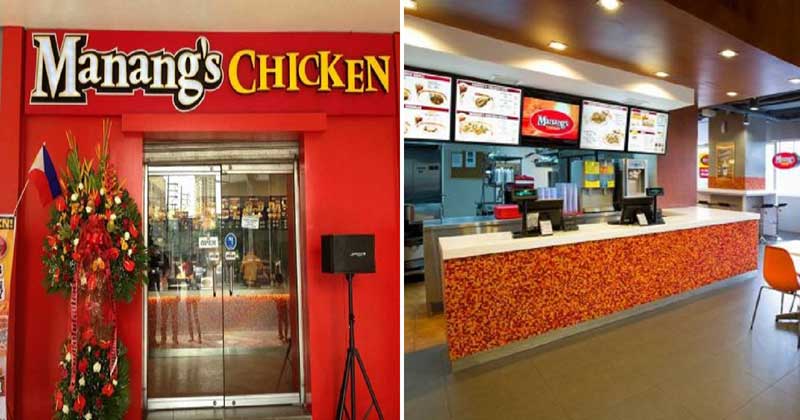 ---
Ang Lechon Manok ni Sr. Pedro
Founded in: 1992
Franchise units: 300+
Initial investment: n/a
Pedro Anakciano created Ang Lechon Manok ni Sr. Pedro with his brother, who is a skilled cook, in 1992. They did not expect the success that would follow now that they have 300 branches nationwide. The company they own, Anakciano Inc., has farms that breed the chicken so you can be assured of the home-grown chickens you taste is one of the best! Most branches are company-owned, but the owners are open to negotiations to franchising and more so when you are expanding outside of Metro Manila.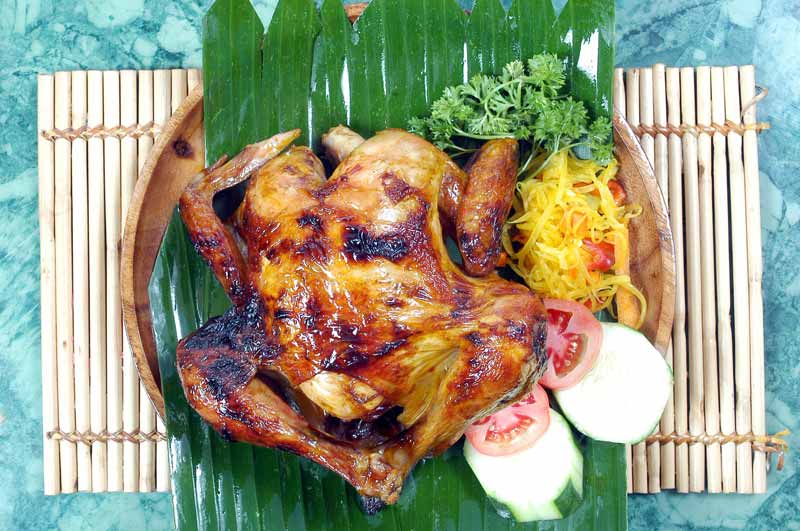 ---
Baliwag Lechon Manok
Founded in: 1980
Franchise units: 200
Investments: $4,800 - $14,500
A Baliwag Lechon Manok is one of the common sights everywhere as the company has built a lot of branches all over the Philippines. Baliwag's Lechon Manok is a bestseller which makes it a good idea to get a franchise from the company. However, the brand has a lot of strong competitors that might be hard to beat.
See more Chicken Franchises in the catalog →
Andok's Litson Manok
Founded in: 1985
Franchise units: 60+
Initial investment: $15,000 - $20,000
Franchise Fee: from $5,700
Andok's Liston Manok is one of the MVPs when it comes to the chicken industry. Their chicken is always present in every get-together, celebration and even on a simple family dinner. The company has two types of franchise: take-out and dine-in store.

---
Mang Inasal
Founded in: 2003
Franchise since: 2005
Franchise units: 450
Initial investment: from $230,000
Royalty Fee: 5%
Mang Inasal Philippines, Inc., also known as Mang Inasal, is a barbecue fast food restaurant chain in the Philippines, established in Iloilo City in 2003. Famous for its native-style and "nuot-sarap" Chicken Inasal with its pioneering "unlimited rice", Mang Inasal quickly won the hearts of its customers with its distinctively Pinoy stamp-grilling and special marinade made out of local secret spices. The restaurant was an instant success, opening close to thirty branches in just three years. By 2005, confident of the stability and brand recall of the business, he opened Mang Inasal for franchising, concentrating his efforts in Visayas and Mindanao where Inasal is most popular.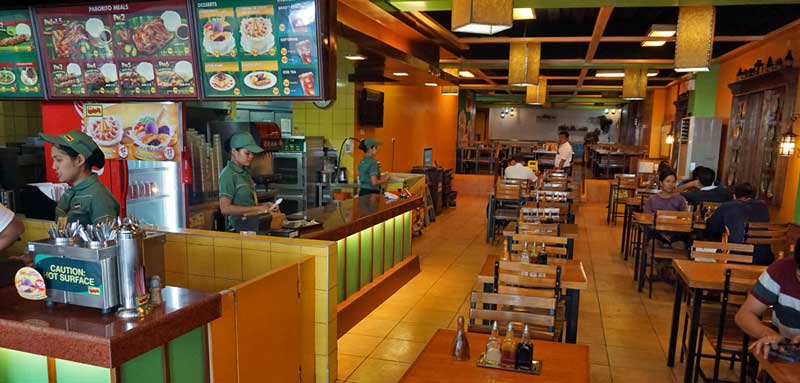 ---
Bonchon Chicken
Founded in: 2002
Franchise units in Philippines: 97
Initial investment: $268,000 - $300,000
Bonchon Chicken is a global restaurant, quick-service restaurant brand that originated in South Korea since 2002. With the desire to create the perfect Korean fried chicken recipe, we have perfected the distinct chicken cooking technique that ensures a paper-thin crispy texture outside and tender, juicy meat inside. Savor to achieve your goals with us by offering a healthier alternative to crispy fried chicken to our customers without sacrificing the savory flavor of our secret sauce.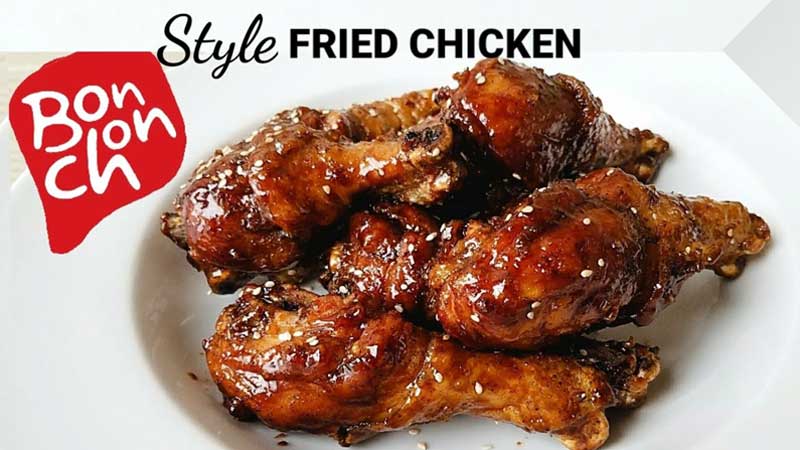 ---
Max's Restaurant
Founded in: 1945
Franchise units: 100+
Initial investment: from $600,000 - $1,400,000
Franchise Fee: $50,000
Max's now operates over a hundred restaurants all over the Philippines. Max's aims to be a competitive international brand, and has expanded its operations to other countries overseas as well. It now has branches in North America (the first was opened in 1982) and the Middle East. We will continue to broaden our reach as we open new restaurants around the world in the years to come. The restaurant that popularized "Sarap to the bones" will always have a soft spot for Pinoys.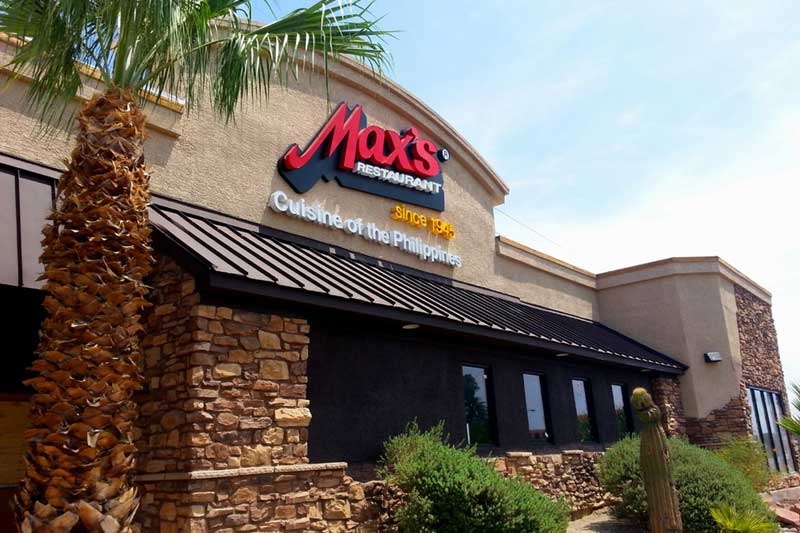 ---
View all Restaurant Franchises
To know more about all stages of franchise development read our article Franchise development. How to develop a franchise.
Browse franchises by countries

USA

India

Canada

The UK

Indonesia

The Philippines

Australia

The UAE

Saudi Arabia

South Africa

Germany

Pakistan

Singapore

Malaysia
Other countries
Want to advertise your franchise with us and successfully boost your business?
Please send us your request and we will get back to you shortly!
DIDN'T FIND WHAT YOU WANT?
ASK THE EXPERTS