The Top 10 Franchise Businesses For Sale in New Mexico Of 2023
Update: 04.11.2021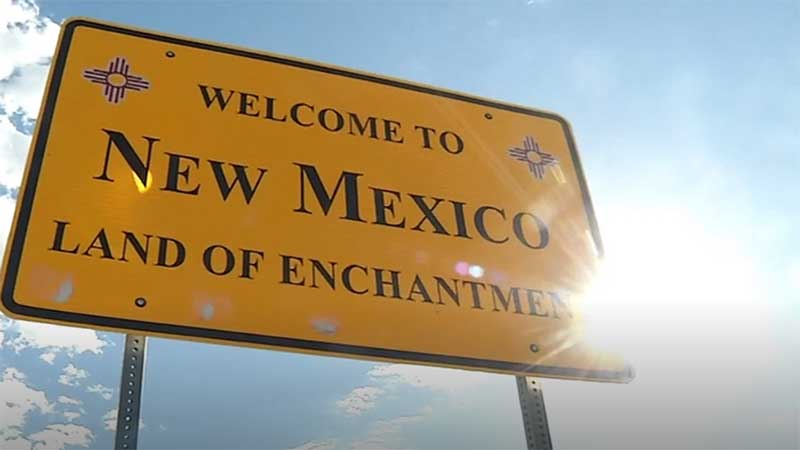 The list of franchise opportunities in New Mexico is really long. Apparently, this is due to the facts that there are no special state requirements for franchising and that it is one of the fastest growing states in the U.S. If you are thinking of the best franchises to own in New Mexico, we would recommend you to consider our selection here. It includes successful businesses which are looking for new franchisees to help them grow. They offer good conditions, trainings, access to their customer base and a lot of other benefits. The Top 10 franchise businesses for sale in New Mexico in 2022 contains restaurant, cafe, coffee, personal care franchises. Choose the best concept and conditions for you!
Here is the 10 best franchises to own in New Mexico
Jeremiah's Italian Ice
Founded in: 1996
Franchising since: 2019
Franchise units: 5
Franchise Fee: $30,000
Initial investment: $245,310 - $513,328
Royalty Fees: 6%
Jeremiah's Italian Ice is a franchise that invites customers to taste a unique menu with a variety of Italian ice, gelati and soft ice cream, and other related products. Jeremiah's Italian Ice has been collecting delicious frozen treats since 1996. 40+ flavors of decadent Italian ice, premium soft ice cream and specialty gelati treats have carved a niche in the billions dollar frozen dessert industry.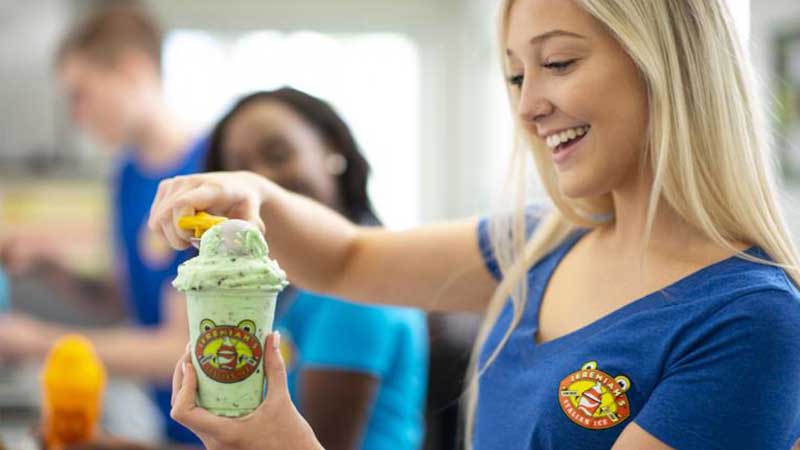 ---
RedBrick Pizza
Founded in: 1999
Franchising since: 1999
Franchise units: 9
Initial investment: $201,400 - $538,200
Franchise Fee: $30,000
Royalty Fees: 5%
RedBrick combines Old World Italian tradition of baking pizza in a brick oven on terracotta stone with New World technology. RedBrick bakes the taste of the finest, freshest and healthiest gourmet pizza cooked over a fire at over 1000 degrees in just three minutes. RedBrick uses only natural cheeses, premium gourmet ingredients, and handcrafted dough, which is made daily with fresh extra virgin olive oil (no oil at home). RedBrick does not use MSG, artificial flavors or food colors and relies on natural ingredients.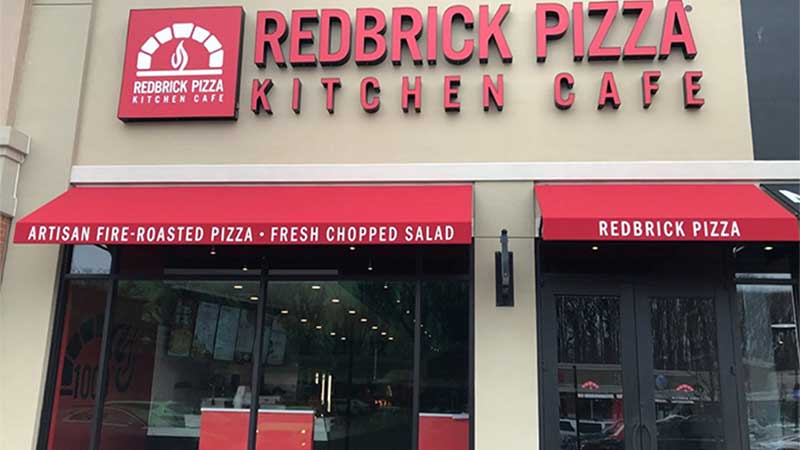 ---
TruBlue Total House Care
Founded in: 2011
Franchising since: 2011
Franchise units: 48
Initial investment: $59,650 - $86,000
Franchise Fee: $39,500
Royalty Fees: 6%
TruBlue is the only national provider that specializes in Total House Care for Seniors that helps them stay in their homes longer. TruBlue franchise opportunities are meeting the demand that millions of Americans across generations have for home care and management services. By providing a complete and on-going house care solution, both inside and outside the home, seniors get customized, convenient, and worry-free house care. TruBlue franchise owners are supported from the very moment the franchise agreement is signed and then every step of the way going forward.
---
Liberty Tax Service
Founded in: 1972
Franchising since: 1973
Franchise units: 2,668
Initial investment: $60,700 - $73,900
Initial Franchise Fee: $40,000
Royalty Fees: 14%
Liberty Tax provides tax filing services and is the third largest franchise in the United States with approximately 4,000 Liberty Tax Service® offices in the US and Canada, and produces more than two million individual tax returns annually. The company has different backgrounds, but all have the same goals: to own and operate a successful national tax office with additional capabilities in the financial services sector.
---
Strickland Brothers 10-Minute Oil Change
Founded in: 2016
Franchising since: 2019
Initial investment: $221,400 - $906,400
Initial Franchise Fee: $54,900
Royalty Fees: 5%
Strickland Brothers 10-Minute Oil Change, founded in 2016, provides in-vehicle oil change services, vehicle safety checks and other preventative maintenance services. The mission of the company is to exceed the expectations of each client, each time setting and adhering to innovative service standards, paying particular attention to the highest level of service.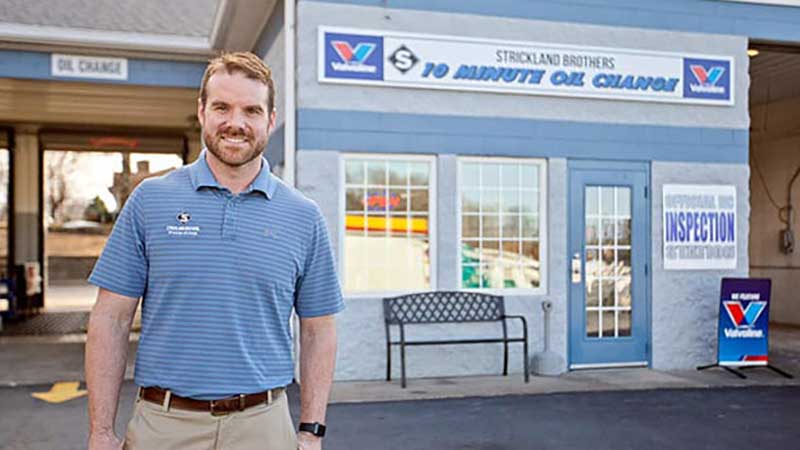 ---
The Bar Method
Founded in: 2001
Franchising since: 2001
Franchise units: 102
Initial investment: $218,964 - $427,405
Ongoing Royalty Fee: 6%
Ad Royalty Fee: 2%
The Bar Method is a unique workout package that was founded by Burr Leonard in San Francisco, California in 2001. The Lotte Burke Method is an original teaching method based on a ballet barrel. Leonard took this concept and developed her own version. Together with their partner Carl Deal, they launched an original website and quickly attracted many regular customers. Hundreds of thousands of students have tried the bar method as the best workout for developing a strong sculpted body. It strengthens and tones all major muscle groups, burns fat, improves posture and flexibility. Classes are taught by highly qualified instructors who give personal attention and ensure the safety and effectiveness of the exercises.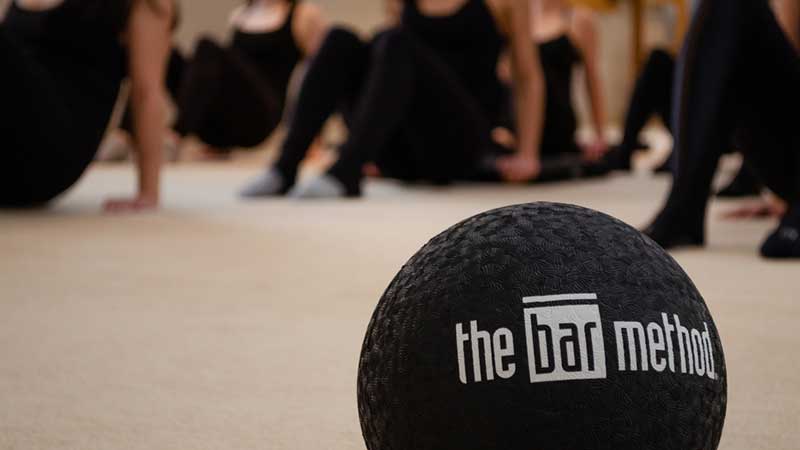 ---
Precision Tune Auto Care
Founded in: 1975
Franchising since: 1978
Franchise units: 241
Initial investment: $127,000 - $253,600
Initial Franchise Fee: $25,000
Royalty Fees: 6-7.5%
Precision Tune Auto Care has been in the auto parts market for over 40 years. It all began with the opening of a small customization workshop in Beaumont, Texas, and by 1976 the company had grown to more than 340 service centers operating in eight countries. Today, Precision Tune Auto Care Service Centers provide comprehensive vehicle care, diagnostics, scheduled maintenance and vehicle repairs. Customers can benefit from a full range of services from oil change to engine change. The company's culture is focused on honesty, vehicle safety and customer care.
---
PJ's Coffee
Founded in: 1978
Franchising since: 1989
Franchise units: 120
Initial investment: $198,275 - $578,000
Franchise Fee: $35,000
Royalty Fees: 5%
PJ's Coffee of New Orleans was founded in 1978 by Phyllis Jordan, a pioneer in the coffee industry that utilized high quality beans, advanced roasting techniques, and a pure passion for the art of coffee making. PJ's Coffee offers a full line of espresso, flavored coffee, and award-winning Original Cold BrewTM coffee beverages, as well as a wide variety of dishes. Fresh pastries and desserts are available for several portions of the day. With an emphasis on supporting sustainable development, PJ's Coffee is a leader in sourcing practices from farm to cup.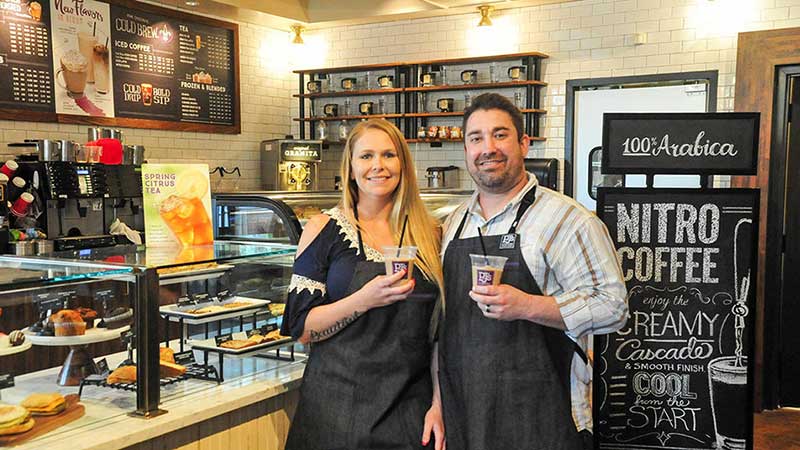 ---
Firehouse Subs
Founded in: 1994
Franchising since: 1995
Franchise units: 1,140
Initial investment: $169,414 - $989,553
Franchise Fee: $20,000
Ongoing Royalty Fee: 6%
Ad Royalty Fee: 3%
The Sorensen brothers, from an entrepreneurial family with decades of experience in the fire and police departments, were destined to become both firefighters and founders of Firehouse Subs. The Firehouse Subs franchise is designed to build and operate a restaurant that offers and serves large portions of submarine-style hot sandwiches in a unique fire-fighting atmosphere and propriety at an economical price under the Firehouse Subs trademark and business system.
---
Uncle Fluffy
Founded in: 2017
Franchising since: 2018
Franchise units: 14
Initial investment: From $70,000
Ongoing Royalty Fees: 4%
The Uncle Fluffy story began in Dubai, with the opening of its first traditional Japanese cheesecake shop in 2017. Uncle Fluffy is the only holder of the secret of the famous jiggly Japanese Cheesecake since 1986 which contains carefully selected ingredients in precise quantities, including cream cheese, premium butter and the finest farm-fresh eggs! The company's franchise provides 2 low cost franchise models, kiosk model and the shop model and both deliver high income and prestigious franchise opportunity.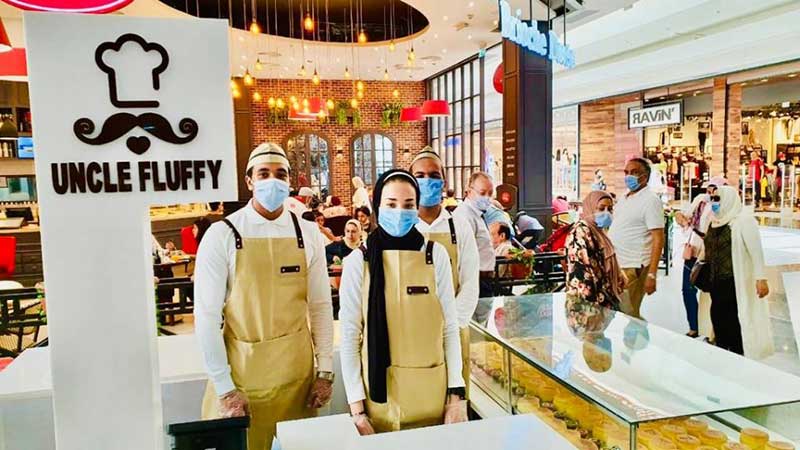 ---
View all franchise opportunities
Want to advertise your franchise with us and successfully boost your business?
Please send us your request and we will get back to you shortly!
DIDN'T FIND WHAT YOU WANT?
ASK THE EXPERTS