The Top 10 Franchise Businesses For Sale in Minnesota Of 2023
Update: 04.11.2021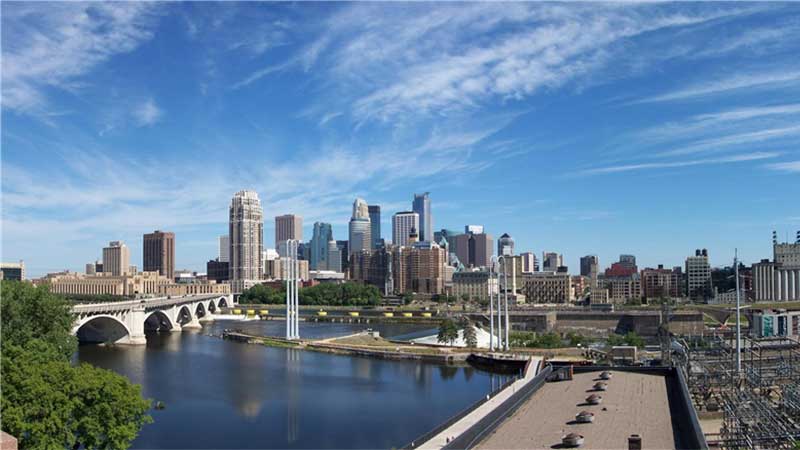 Minnesota has a special department which is responsible for controlling and supporting the integrity of the franchise community. Therefore, running a franchise business in the state is secure and profitable. If you are looking for the opportunity for you, we suggest considering our list of the best franchises to own in Minnesota. It includes various business concepts, such as burger restaurants, companies which provide custom sign and graphics products, car wash franchises and many others. The main features that all companies have in common are unique concepts, huge experience in the industry, and well-established business processes. Choose the best franchise to own here!
Here is the 10 best franchises to own in Minnesota
The Original Hot Dog Factory
Founded in: 2010
Franchising since: 2009
Franchise units: 500+
Franchise Fee: $35,000
Initial investment: $209,000 - $524,500
Royalty Fees: 5% of total weekly Gross Sales
At Wayback Burgers we use only fresh, never frozen ground beef, and cook every single burger to order. That's the way great tasting burgers used to be made, and the way we still make them today. Franchising since 2009 and currently operating in over states, Wayback Burgers' unlimited potential has been demonstrated by our loyal following. With 166 restaurants open worldwide and 500+ more under development, we are rapidly expanding our brand.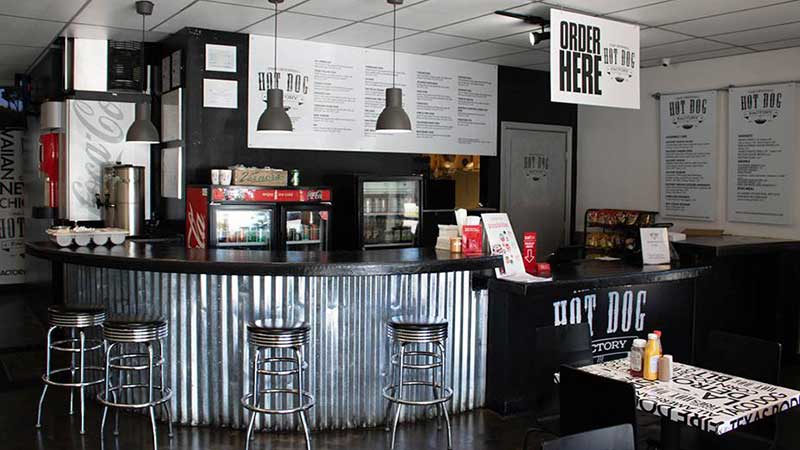 ---
FASTSIGNS
Founded in: 1985
Franchising since: 1986
Franchise units: 741
Initial investment: $218,596 - $298,679
Royalty Fees: 6%
Fastsigns International Inc., founded in Austin in 1985 by Gary Salomon and Bob Schanbaum, is the franchisor of Fastsigns centers which provide custom sign and graphics products worldwide. The FASTSIGNS franchise opportunity is ideal for those who are ready to establish their own profitable business. The company is a great business for two (Husband/Wife) or other teams; also many franchisees engage their children in the business.
---
Marugame Udon
Founded in: 2000
Franchise units: 1000+
Franchise Fee: $40,000
Initial investment: $1,200,000
Royalty Fees: 5%
Marugame Udon, one of the fastest growing restaurant companies in the world. With over 1000 units worldwide, Marugame Udon is the market leader in the udon field. Founded in 2000 in Kakogawa, Japan, Marugame Udon is the world's best udon concept with over 1000 locations in 13 countries serving authentic Japanese handmade Sanuki Udon noodles and fresh tempura. Worldwide, under the leadership of Takaya Avata founder and president, US growth will be driven by private equity firm Hargett Hunter, visionary Dallas-based food executive Mark H. Brezinski, and longtime collaborator Pete Botonis.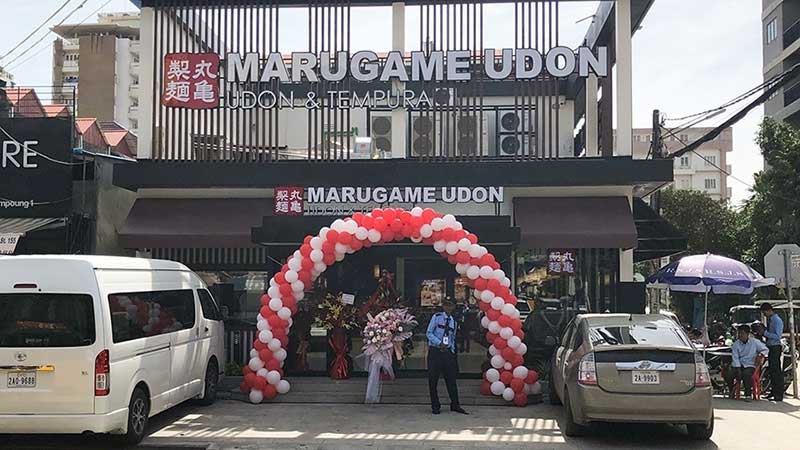 ---
The Bar Method
Founded in: 2001
Franchising since: 2008
Franchise units: 102
Initial investment: $218,964 - $427,405
Ongoing Royalty Fee: 6%
Ad Royalty Fee: 2%
The Bar Method is a unique workout package that was founded by Burr Leonard in San Francisco, California in 2001. The Lotte Burke Method is an original teaching method based on a ballet barrel. Leonard took this concept and developed her own version. Together with their partner Carl Deal, they launched an original website and quickly attracted many regular customers. Hundreds of thousands of students have tried the bar method as the best workout for developing a strong sculpted body. It strengthens and tones all major muscle groups, burns fat, improves posture and flexibility. Classes are taught by highly qualified instructors who give personal attention and ensure the safety and effectiveness of the exercises.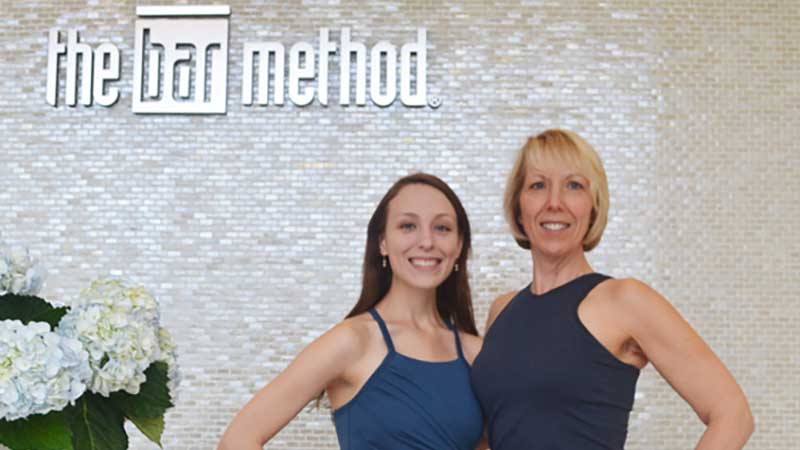 ---
PuroClean
Founded in: 1990
Franchising since: 1991
Franchise units: 309
Initial investment: $78,805 - $204,455
Ongoing Royalty Fee: 3-10%
Ad Royalty Fee: 2%
PuroClean is a company that helps families and businesses cope with the daily setbacks that can happen at home or in the office - a pipe rupture, a dishwasher overflow, or more seriously, a fire or storm damages property. Such situations can and do occur at any time, making our business constantly in demand. Franchise owners manage a team that gets the job done, spend their time marketing the business, and establish relationships with insurance agencies that lead the business to PuroClean.
---
Tommy's Express Car Wash
Founded in: 1969
Franchising since: 2016
Franchise units: 39
Initial investment: $4,177,172 - $5,974,249
Ongoing Royalty Fee: 4%
Powered by industry leading technology and decades of experience and planning, Tommy's Express car washes deliver a cutting edge car wash experience unlike anything you've encountered before! Tommy's Express gives clients everything they need to keep their vehicle clean inside and out. The company's franchise locations offer competitive sales when compared to top national franchisees. Advantages of owning this franchise are non perishable items, low labor costs, and top of the line support from groundbreaking through opening and beyond!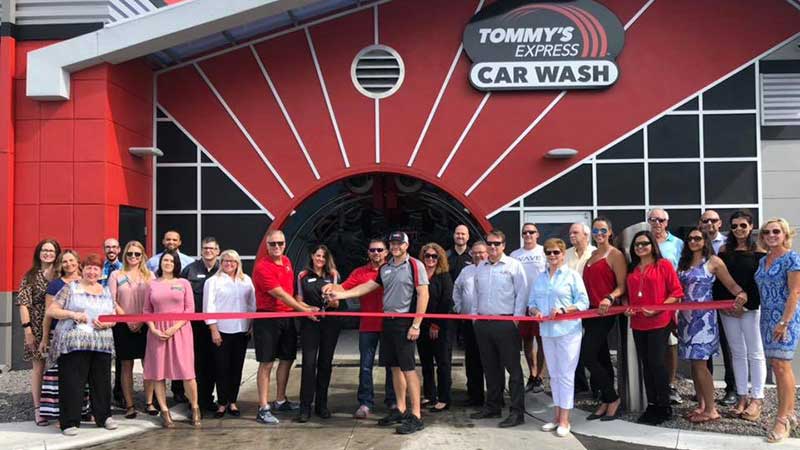 ---
World Gym
Founded in: 1976
Franchising since: 1982
Franchise units: 213
Franchise Fee: $25,000
Initial investment: $500,000 - $1,800,000
Ongoing Royalty Fee: $1K/mo.
World Gym is a modern fitness center franchise that includes: training equipment, fitness training programs, nutritional menu items, supplements and tips, amenities such as steam rooms, saunas and solariums, retail sale of exercise clothing, accessories, drinks , cocktails, bars and related products to the public. For 43 years, World Gym has been at the epicenter of modern fitness - where Muscle Beach meets Hollywood and where serious fitness meets celebrity.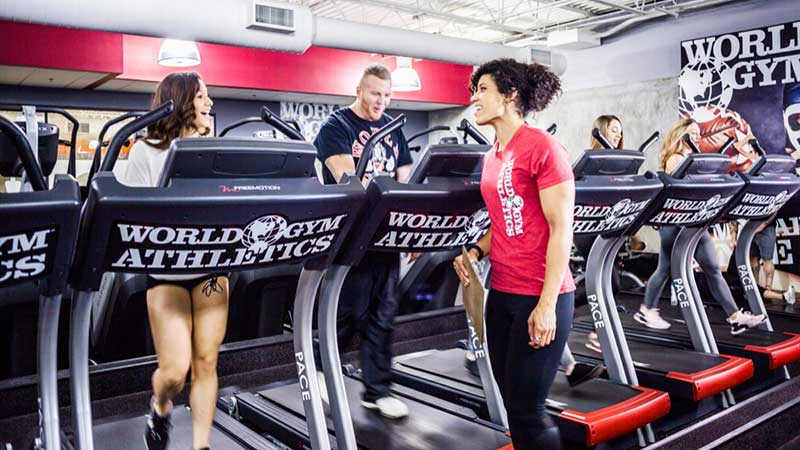 ---
Twin Peaks
Founded in: 2005
Franchising since: 2007
Franchise Fee: $50,000
Franchise units: 55
Initial investment: $1,424,550 - $3,606,000
Royalty Fees: 5%
Twin Peaks is a brand that is constantly at the forefront of culinary innovation and exquisite, delicious cuisine. High quality food that is far superior to any other concept in this category. A balanced menu that delivers 44% of weekday lunch sales and does not depend on a single menu item that can expose you to price fluctuations. Twin Peaks does not compete directly with the bar and grill or sports bar segments in everyday dining. Instead, it is in a less developed but more attractive niche that requires better food, cooler beers and hotter girls than the competition.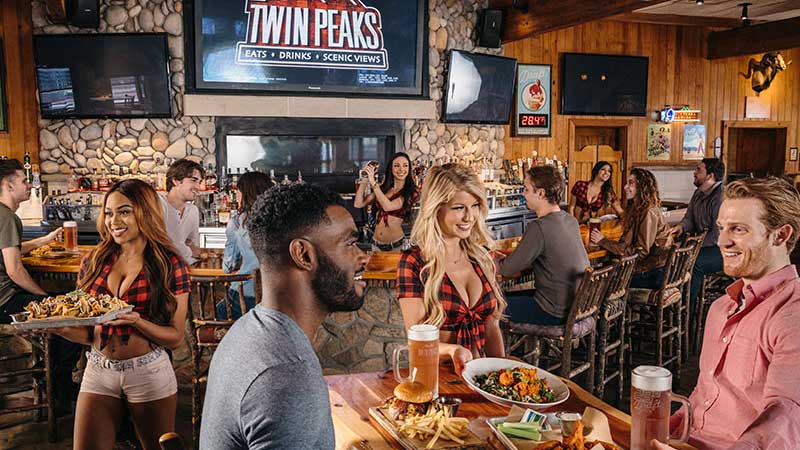 ---
Veronica's Insurance
Founded in: 2007
Franchising since: 2020
Franchise units: 2
Franchise Fee: $10,000 - $25,000
Initial investment: $45,000 - $115,000
Royalty Fees: 15%
Veronica's Insurance is an insurance company of Latin American origin. Veronica's Insurance has auto, life, home, business, motorcycle, renter and boat insurance. They offer the lowest prices according to your needs. Their team is ready to provide the best service in the client's language.
---
The Joint Corp.
Founded in: 1999
Franchising since: 2003
Franchise units: 483
Franchise Fee: $39,900
Initial investment: $183,497 - $378,697
Ongoing Royalty Fee: 7%
The Joint is a fast growing company and a key leader in the chiropractic industry. Based in Scottsdale, Arizona, The Joint is reinventing chiropractic care, making quality care convenient and affordable for patients in need of pain relief and ongoing recovery. No appointment policies, convenient opening hours and locations make care more affordable, while affordable membership plans and packages eliminate the need for insurance.
---
View all franchise opportunities
Want to advertise your franchise with us and successfully boost your business?
Please send us your request and we will get back to you shortly!
DIDN'T FIND WHAT YOU WANT?
ASK THE EXPERTS