The Top 10 Franchise Businesses For Sale in New Jersey Of 2021
Update: 03.06.2021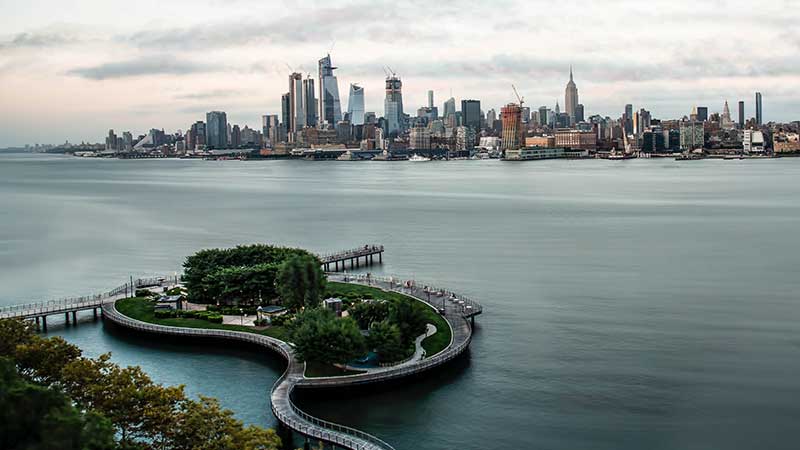 Looking for a good franchise for sale in New Jersey? Consider our collection below. The list includes only proven businesses with dozens of successful units operating all over the world. They offer vast franchise opportunities which include convenience stores, fast food restaurants, nursing and healthcare and real estate services. The franchisors are looking for new partners who will help them to grow, and promise to assist and share their valuable practices with them. The best franchises to own in New Jersey offer tested and proven marketing campaigns as well as unusual concepts that are ready to be used by new owners.
Here is the 10 best franchises to own in New Jersey
FASTSIGNS
Founded in: 1985
Franchising since: 1986
Franchise units: 741
Initial investment: $218,596 - $298,679
Royalty Fees: 6%
Fastsigns International Inc., founded in Austin in 1985 by Gary Salomon and Bob Schanbaum, is the franchisor of Fastsigns centers which provide custom sign and graphics products worldwide. The FASTSIGNS franchise opportunity is ideal for those who are ready to establish their own profitable business. The company is a great business for two (Husband/Wife) or other teams; also many franchisees engage their children in the business.
---
7-Eleven
Founded in: 1927
Franchising since: 1964
Franchise units: 66,572
Initial investment: $69,650 - $1,185,400
Royalty Fees: Varies
7-Eleven, founded in 1927 as an ice house storefront in Dallas, is an international chain of convenience stores, and was named Tote'm Stores between 1928 and 1946. In 1946 the stores were renamed 7-Eleven to call attention to their extended hours of operation—from 7:00 AM to 11:00 PM, seven days a week. Since it's opening the company has grown to more than 64,000 locations in 18 countries around the globe. The initial investment to own and operate a 7-Eleven franchise location is based on the store's individual gross profit; this can range from $50,000 to $1,000,000.
---
Chick-fil-A
Founded in: 1967
Franchising since: 1987
Franchise units: 2000+
Initial investment: $342,990 - $1,982,225
Royalty Fees: 6%
Chick-fil-A, headquartered in College Park, Georgia, is one of the largest American fast food restaurant chains and the largest whose specialty is chicken sandwiches. The company's business strategy involves a focus on a simple menu and on good customer service. While other fast food chains often expand their menu offerings to attempt to attract new customers, CFA's business model is to remain focused on chicken sandwiches. Becoming a Chick-fil-A® Franchisee offers the opportunity to build a business, shape a culture and invest in a better future.
---
Executive Care
Founded in: 2004
Franchising since: 2012
Franchise units: 22
Initial investment: $99,650 - $169,900
Royalty Fees: 5%
Executive Care is an affordable alternative to assisted living facilities and nursing homes which offers a wide range of service options and care programs since 2004. The founders of EC have built a Home Health Care company on a foundation of deep caring and commitment - "one client, one family, one caregiver, one community at a time." Advantage of franchising in that franchisees don't have to be a business "pro" or have medical experience to run an Executive Care business.
---
PUR LIFE Medical
Founded in: 2019
Franchising since: 2019
Initial investment: $112,000 - $280,000
Royalty Fees: 6%
PÜR LIFE Medical is already leading the way as a disruptive innovator in the healthcare space. The company offers real solutions to patients desperate for health and wellness and are willing to pay for it. PLM stands alone as a true nation-wide clinic engaged in the business and science of regenerative health. PÜR LIFE Medical is the ideal franchise to own for many reasons. First, healthcare is a growth industry. Second, entrepreneurism is the heart of American business and owning a business is the only way to control your destiny and financial security.
---
Perspire Sauna Studio
Founded in: 2010
Franchising since: 2017
Franchise units: 7
Initial investment: $320,910 - $458,490
Royalty Fees: 6%
Perspire Sauna Studio is a science-based, technology-driven, and wellness-seeking sauna studio that gives their guests an experience that refreshes the body and mind so they leave feeling better than when they arrived. The Perspire experience includes a private room and personalized treatments and entertainment. Guests choose from an array of color light therapy colors, premium entertainment options, and temperature settings. The company is the original infrared sauna studio and their aim is to make infrared sauna wellness accessible to all in diverse communities throughout the country.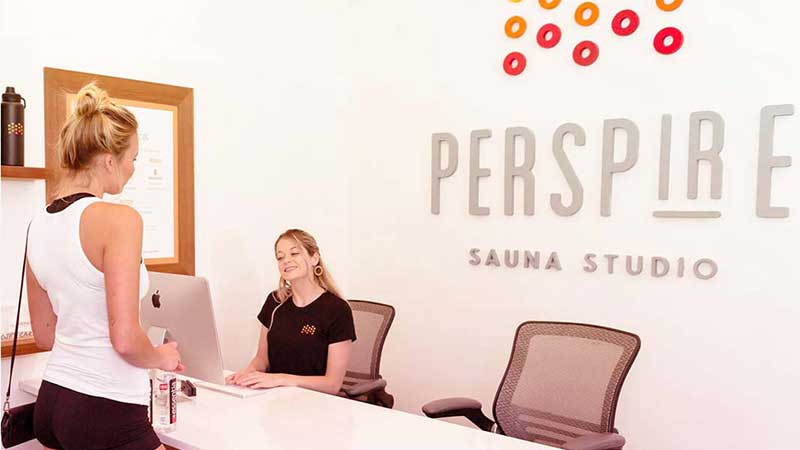 ---
HomeVestors of America Inc.
Founded in: 1996
Franchising since: 1996
Franchise units: 1122
Initial investment: $70,000 - $426,250
Royalty Fees: Varies
HomeVestors of America is a privately owned, national network of real estate investors. Its independently owned and operated franchisees buy homes in need of repair and homes that owners need to sell more quickly than usually can be done through a realtor. The company buys homes, condos, multi-tenant buildings, duplexes, townhouses, and occasionally commercial property. Named as a Top 50 Franchise by Franchise Business Review in 2019, its franchisees ranked it as "Very Good" under both Financial Opportunity and Owner Enjoyment.
---
Oxi Fresh
Founded in: 2006
Franchising since: 2006
Franchise units: 417
Initial investment: From $44,325
Royalty Fees: $395/m.
Oxi Fresh is the frontrunner in the evolution of the carpet cleaning industry. Oxi Fresh carpet cleaning franchise's innovative technology and non-toxic, but powerful cleaning solutions, has won over hundreds of skeptics. Our rapid growth is due to both the result of providing a fantastic cleaning system and our commitment to our carpet cleaning franchise owners' success – giving you a perfect carpet cleaning franchise opportunity. We also offer tested and proven marketing campaigns that are ready to be used by our new franchise owners.
---
Celebree School
Founded in: 1994
Franchising since: 2018
Franchise Fee: $25,000
Initial investment: $525,500 - $684,000
Royalty Fees: 7%
Since opening in 1994 the first child learning centers by Richard Huffman, Celebree Schools became a community of educators with a legacy of confident children who have gone on to advanced education based on a foundation full of fun. Each Celebree School™ is a village made up of parents, children, and educators. The company is looking for an ethical, creative, motivated, and collaborative individual who wants to make a solid contribution to their community, then a partner may be the ideal fit for their child care franchise opportunities.
---
Ducklings
Founded in: 1994
Franchising since: 2016
Franchise units: 356
Initial investment: From $44,325
Royalty Fees: $395 per month
Ducklings Preschool and Daycare have philosophy and the primary goal is to provide the client's child with quality early education while encouraging kids to be kids. The company focuses on how children learn and not just what they learn. All areas of early academic growth are addressed and skills are developed through layered, multi-sensory experiences over a child's infant, toddler, and preschool years. For decades, Ducklings has been a leader in educational childcare and now, through franchise opportunities, is bringing the Ducklings brand to families across the country.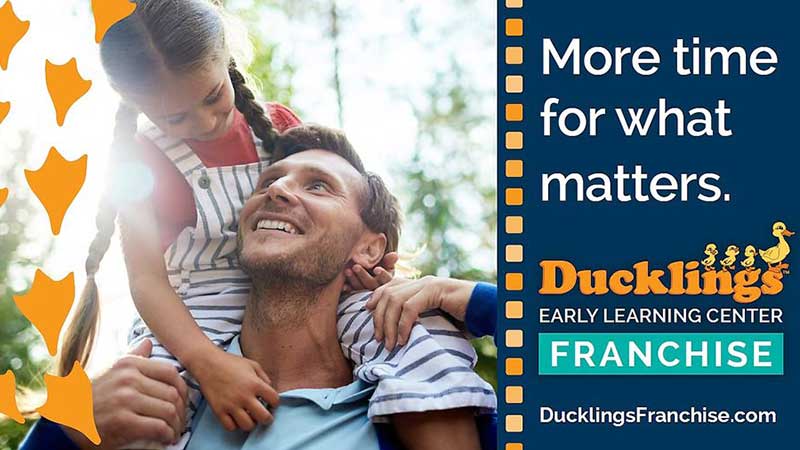 ---
View all franchise opportunities
DIDN'T FIND WHAT YOU WANT?
ASK THE EXPERTS