The Top 10 Franchise Businesses For Sale in Oregon Of 2023
Update: 04.11.2021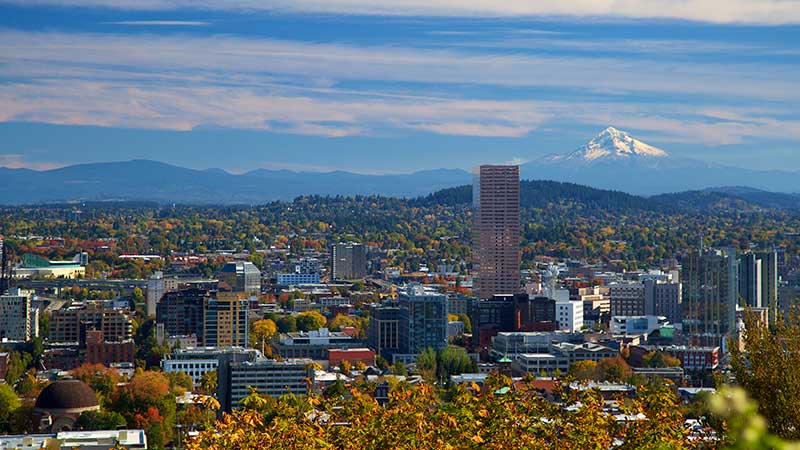 Check out our list of popular opportunities of franchising in Oregon. It includes an abundant choice of the hottest businesses. You will find here famous food and beverage factories, home care and cleaning businesses, haircut salons and other concepts. The top 10 franchise businesses for sale in Oregon in 2022 are offering their unique ideas and proven marketing and management approaches to their franchisees. They also provide their partners with favourable conditions, useful trainings, and low initial investments. Have you ever thought of your own successful business in Oregon? It is high time for you to join in!
Here is the 10 best franchises to own in Oregon
The Original Hot Dog Factory
Founded in: 2010
Franchising since: 2018
Initial investment: $97,500 - $518,000
Initial Franchise Fee: $20,000
Royalty Fees: 5%
Original Hot Dog Factory - Offers a wide selection of mouth-watering hot dogs that will make you ask for more. All hot dogs are served steamed, grilled, or fried with a filling inspired by world traditions. Friendly staff and delicious food are what sets Original Hot Dog Factory apart from the rest. The menu includes not only hot dogs but also many different drinks and desserts. All this makes the Original Hot Dog Factory one of the most beloved American hot dog restaurants.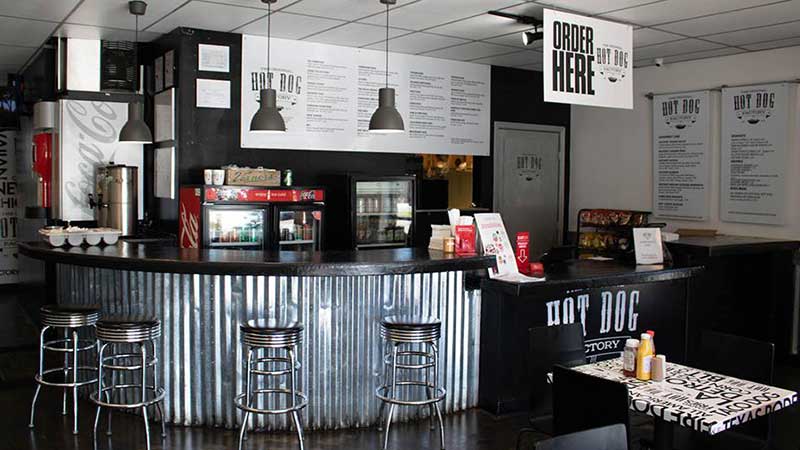 ---
Basecamp Fitness
Founded in: 2013
Franchising since: 2019
Franchise units: 2
Franchise Fee: $50,000
Initial investment: $500,760 - $734,848
Royalty Fees: 8% of gross revenue
Basecamp founder Nick Swinmourne, founder of Zappos.com, developed Basecamp Fitness based on the intense training regimens of mixed martial arts fighters. Nick took the intensity of the fighter's training and added the energy and community of the studio experience to create something very special. Basecamp Fitness makes sure that your workouts stay fresh and always leaves your body wondering what's next. Workouts help people find their next challenge by building balance, stamina, strength, and doing whatever it takes to ensure that clients enjoy the journey.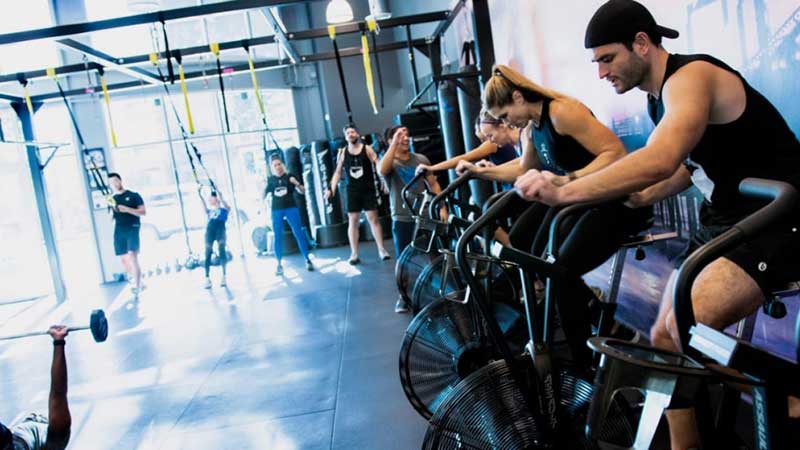 ---
Smoothie Factory
Founded in: 1996
Franchising since: 1997
Franchise units: 33
Franchise Fee: $30,000
Initial investment: $226,500 - $343,700
Ongoing Royalty Fee: 5%
Smoothie Factory is a renowned smoothie and juice franchise with stores in the US and worldwide. The Smoothie Factory aims to team up with aspiring, ambitious entrepreneurs looking to bring fresh, nutritious cocktails and juices and other wholesome foods to their communities. More and more consumers are pursuing healthier lifestyles, including a diet high in fruits and vegetables. Smoothie Factory Juice Bar franchise owners are uniquely positioned to serve this growing market.
---
SONIC Drive-In
Founded in: 1953
Franchising since: 1959
Franchise units: 3,254
Initial investment: $1,242,200 - $3,537,700
Initial Franchise Fee: $45,000
Royalty Fees: 2-5%
SONIC Drive-In is an iconic brand with over 65 years of rich heritage. The company offers new dishes on a regular basis to keep visitors interested. Guests of the establishment can enjoy a variety of dishes from the menu to quench their thirst from morning till night, whether they want chili-cheese mastiff, cherry limada, or traditional burger.
---
Executive Care
Founded in: 2004
Franchising since: 2012
Franchise units: 22
Initial investment: $99,650 - $169,900
Royalty Fees: 5%
Executive Care is an affordable alternative to assisted living facilities and nursing homes which offers a wide range of service options and care programs since 2004. The founders of EC have built a Home Health Care company on a foundation of deep caring and commitment - "one client, one family, one caregiver, one community at a time." Advantage of franchising in that franchisees don't have to be a business "pro" or have medical experience to run an Executive Care business.
---
KFC
Founded in: 1930
Franchising since: 1952
Franchise units: 6067
Franchise Fee: $45,000
Initial investment: $1,442,600 - $2,771,550
Royalty Fees: 5%
KFC, also known as Kentucky Fried Chicken, is an American fast food restaurant chain that specializes in fried chicken but also offers menu of wraps, french fries, soft drinks, salads, desserts, breakfast, krushems (milkshakes). The company has adapted the standard KFC offerings to Indian tastes and the menu options in India include the Hot & Crispy Chicken and Fiery Grilled bucket options, Chicken Zinger Burger, Krushers, Rice Bowlz and the more recently launched 5-in-1 Meal Box.
---
PuroClean
Founded in: 2001
Franchising since: 2001
Franchise units: 309
Franchise Fee: $50,000
Initial investment: $71,805 - $191,655
Royalty Fees: 10%
PuroClean is a leader in property damage restoration and has earned the trust of property owners, insurance professionals and home service providers throughout Canada and the United States since 2001. Backed by a comprehensive network of more than 260 franchise offices and a national training and business support centre, each PuroClean office responds promptly to property emergencies demonstrating a high degree of professionalism and compassion. PuroClean certified Technicians are thoroughly screened, insured and trained while operating under a strict code of ethics.
---
Stoner's Pizza Joint
Founded in: 2013
Franchising since: 2018
Franchise Fee: $25,000
Initial investment: $130,000 - $320,000
Stoner's Pizza Joint was founded in 2013 and has proven its resilience to the massive changes that have swept the food industry. The company's approach to each dish is the same - embodied in the recipe for daily fresh dough preparation. Stoner's Pizza Joint wins the competition with an uncompromising commitment to serving high-quality food at an affordable price to anyone in the store or within reach of express delivery parks.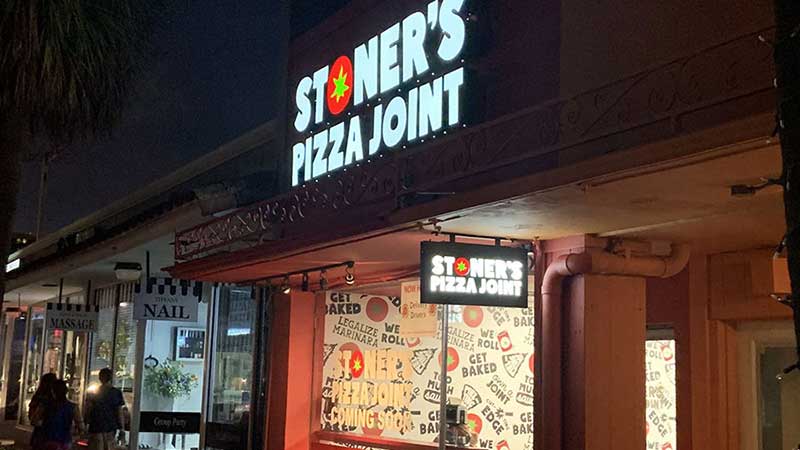 ---
Jiffy Junk
Founded in: 2014
Franchising since: 2017
Franchise units: 20
Franchise Fee: $30,000
Initial investment: $65,200
Jiffy Junk was founded in 2014 and has quickly established itself as the leading garbage disposal company in this competitive service industry. Jiffy Junk specializes in serving the needs of clients, from a local who needs to move a few large items to a commercial property management company that needs office cleaning services on a regular basis. Jiffy Junk's focus on customer service and efficiency has earned the company a reputation for quality and integrity that helps the company differentiate itself from the competition.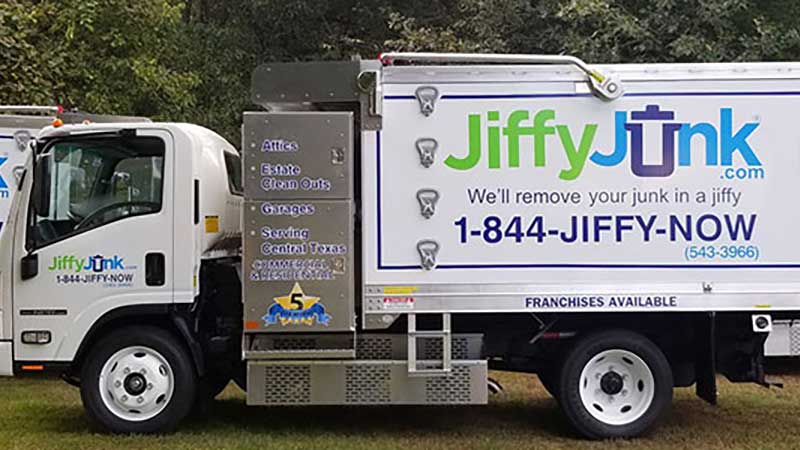 ---
Pigtails & Crewcuts
Founded in: 2002
Franchising since: 2004
Franchise units: 65
Franchise Fee: $30,000
Initial investment: $98,250 - $229,750
Royalty Fees: 5%
Pigtails & Crewcuts is a national kid's haircut franchise that focuses on creating memorable experiences for children and their families. At Pigtails & Crewcuts, we strive to be honest, fair, and be a business known for its integrity, and we seek owners who value the same things. We have a wealth of knowledge within our franchise leadership team, as well as seasoned owners eager to share their experience with the newest members of our franchise family. We're all in this together to help you achieve success.
---
View all franchise opportunities
Want to advertise your franchise with us and successfully boost your business?
Please send us your request and we will get back to you shortly!
DIDN'T FIND WHAT YOU WANT?
ASK THE EXPERTS