The Top 10 Franchise Businesses For Sale in Tennessee Of 2023
Update: 04.11.2021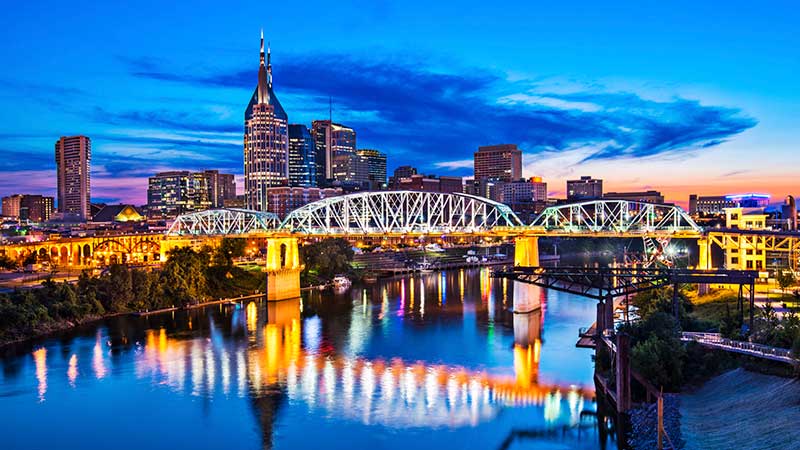 Discover the best franchises to own in Tennessee by looking through our list below. We have collected the most successful businesses with proven business ideas. The franchisors are looking for new franchisees with a business acumen who will share their values and contribute to the development of the brand. The franchise owners are ready to train their partners, support and assist them at all stages of starting and running the business. Taking a glance at the list of popular franchise opportunities in Tennessee, you will see absolutely various businesses including restaurant chains, kids gyms, commercial cleaning, massage, facial and waxing services, etc. Choose the best concept for you.
Here is the 10 best franchises to own in Tennessee
ATAX
Founded in: 1986
Franchising since: 2007
Franchise units: 58
Initial investment: $38,000 - $80,000
Ongoing Royalty Fees: 14%
ATAX is a leading provider of tax preparation, bookkeeping, payroll & incorporation services for over 25 years with over 40 locations nationwide and growing. The firm is 100% Latino-owned, and that they serve clients in both English and Spanish. The company has a proven business model and formula for success that led to their founder, Rafael Alvarez to operate one of the largest independent tax preparation businesses in the country. ATAX provides intensive training to help franchisees get started covering all aspects of the business and service model.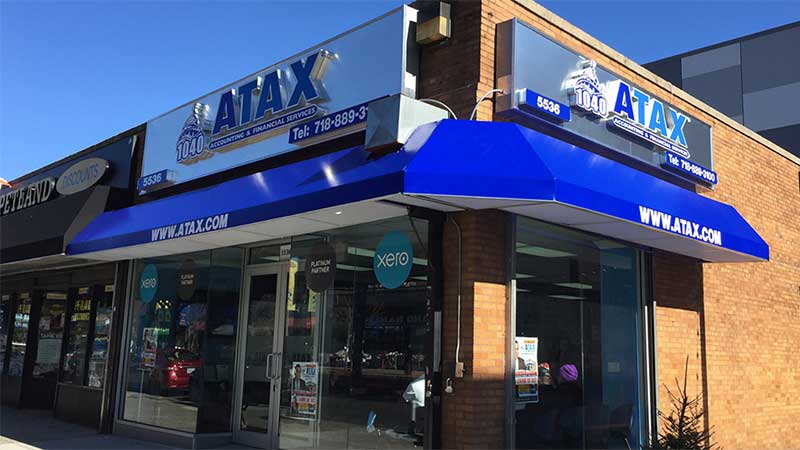 ---
The Joint Chiropractic
Founded in: 1999
Franchising since: 2003
Franchise units: 483
Franchise Fee: $39,900
Initial investment: $203,397 - $378,697
Ongoing Royalty Fees: 7%
As the nation's largest network of chiropractors, The Joint Chiropractic prides itself on providing convenient and affordable chiropractic care focused on clients' unique needs and goals. Based in Scottsdale, Arizona, The Joint Corp. began franchising chiropractic clinics in 2003. Each location offers walk-in chiropractic adjustments, with no insurance necessary, as well as a membership program for patients to receive routine chiropractic care. Nashville, Memphis, Knoxville, Chattanooga and others cities of Tennessee are the markets with immediate opportunities to franchise with The Joint.
---
Freecoat Nails
Founded in: 2017
Franchising since: 2020
Franchise units: 3
Initial investment: $227,000 - $517,000
Ongoing Royalty Fees: 6%
Founded in Charleston, SC in 2017 as the nation's first nontoxic nail + beauty franchise system, freecoat nails is proud to be a local go-to upscale beauty salon with nontoxic skincare products and services. Founders of non-toxic beauty bar Landon and Kat Eckles in addition to freecoat currently own and operate an organic juice bar franchise called Clean Juice, with 100+ locations across the country. This contemporary, upscale nail and beauty concept is franchising in major cities across the USA.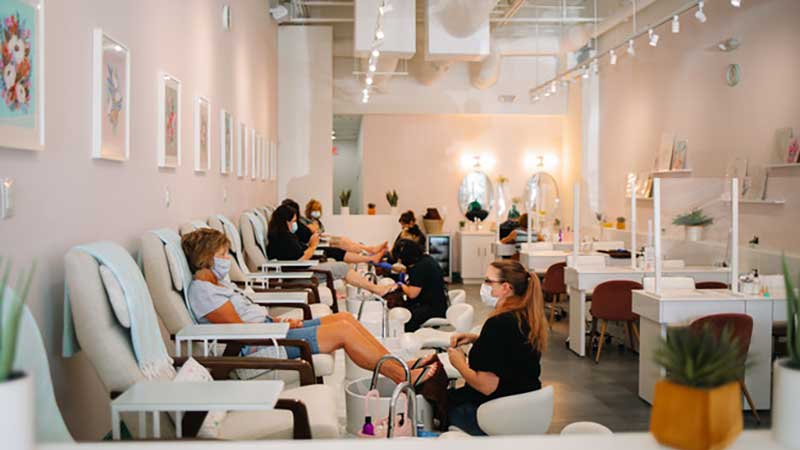 ---
MassageLuXe
Founded in: 2008
Franchising since: 2008
Franchise units: 68
Initial investment: $449,900 - $564,500
Ongoing Royalty Fees: 6%
MassageLuXe delivers the highest quality massage, facial and waxing services in an environment that is luxurious and relaxing to all of their guests. The company is a fast-growing massage and spa franchise that provides an unparalleled luxurious experience that supports and encourages health, wellbeing and quality of life. They strive to be the leading provider of massage and esthetic services for clients in every marketplace where they franchise.
---
Kona Ice
Founded in: 2007
Franchising since: 2008
Franchise units: 1,286
Initial investment: $145,000 - $169,000
Ongoing Royalty Fees: $3K-$4K/yr.
Kona Ice, founded by Tony Lamb in 2007, is a mobile, Hawaiian-style shaved ice franchise based in Florence, Kentucky. It was named one of the fastest growing franchises in the United States. Over the last years, the company has received a lot of awards - but the one Kona Ice is most proud of is their Franchisee Satisfaction Award from Franchise Business Review. Franchisees can customize their business model with the four additional pieces of equipment the company offers. Among food truck, KI have the Kona Kiosk, the Kona Mini, the Kona Trailer and now, the brand new KEV 2.0.
---
JAN-PRO
Founded in: 1991
Franchising since: 1992
Franchise units: 10,118
Initial investment: $4,170 - $56,020
Royalty Fees: 10%
JAN-PRO® is the fastest growing, number one commercial cleaning brand in the world. The company offers customized franchise plans to fit partners' business goals and provide dedicated support to help them grow as a business owner. Franchise owners will receive comprehensive training on JAN-PRO® branded processes and brand standards, business development support and guaranteed customers. The company is looking for franchisees in Middle Tennessee, including Nashville, Brentwood, Franklin, Clarksville, Lebanon, Gallatin, Murfreesboro, Dickson and Columbia.
---
Retro Fitness
Founded in: 2002
Franchising since: 2006
Franchise units: 150
Initial investment: $939,250 - $1,600,500
Ongoing Royalty Fees: 5%
Retro Fitness gyms, with over 150 gym locations across America, feature circuit- and weight-training equipment, cardio burning machines equipped with flat-screen TVs, functional training areas, smoothie bars, individual and group training options, and child care. Retro Fitness is a rapidly growing franchise model within the $30 Billion health and wellness industry that provides a high return on investment with strong-unit economics and streamlined operations.
---
Power Kids Gym
Founded in: 2014
Franchising since: 2016
Initial investment: $130,000 – $200,000
POWER KIDS GYM (previously known as JWT Kids Gym) offers a unique range of programmes for babies, toddlers, nursery and school age children up to 10 years old. The company is one of the pioneers in the non-competitive, children's fitness industry. PKG has a proven successful formula that offers multiple sources of revenue including gym classes, birthday parties, kids night out, camps, mobile programs and more. Interested in owning franchise partners do not need to have an early childhood education to become a Power Kids franchisee.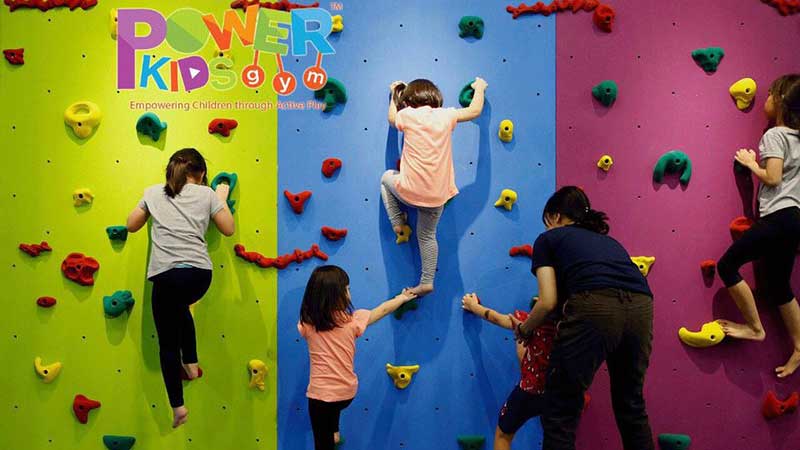 ---
Just Between Friends
Founded in: 1997
Franchising since: 2004
Franchise units: 154
Franchise Fee: $17,900
Initial investment: $38,544-$54,509
Ongoing Royalty Fees: 3%
Ad Royalty Fee: 1%
Just Between Friends is the leading pop-up consignment sales event franchise in North America. At JBF events, local families sign up as consignors and sell the new and gently-used children's items their families have outgrown or never used. A nationally-recognized brand, Just Between Friends has been featured on a wide variety of national media, including the Today show and Good Morning America. As a faith-based franchise, the company has been life changing for its Franchisees and Customers.
---
Jimmy John's Gourmet Sandwiches
Founded in: 1983
Franchising since: 1993
Franchise units: 2,682
Initial investment: $313,600 - $556,100
Ongoing Royalty Fee: 6%
Jimmy John's, founded by Jimmy John Liautaud in 1983 and is headquartered in Champaign, Illinois, is an American franchised sandwich fast food restaurant chain owned by Inspire Brands and specializes in sandwiches and delivery. Franchisees slice their all-natural meats, fresh veggies in-house and bake bread at each store every day, and every sandwich is made fresh to order in 30 seconds. Jimmy John's donates funds to many, many causes that support the education, research, and promotion of good health.
---
View all franchise opportunities
Want to advertise your franchise with us and successfully boost your business?
Please send us your request and we will get back to you shortly!
DIDN'T FIND WHAT YOU WANT?
ASK THE EXPERTS