The Top 10 Franchise Businesses For Sale in Pennsylvania Of 2022
Update: 04.11.2021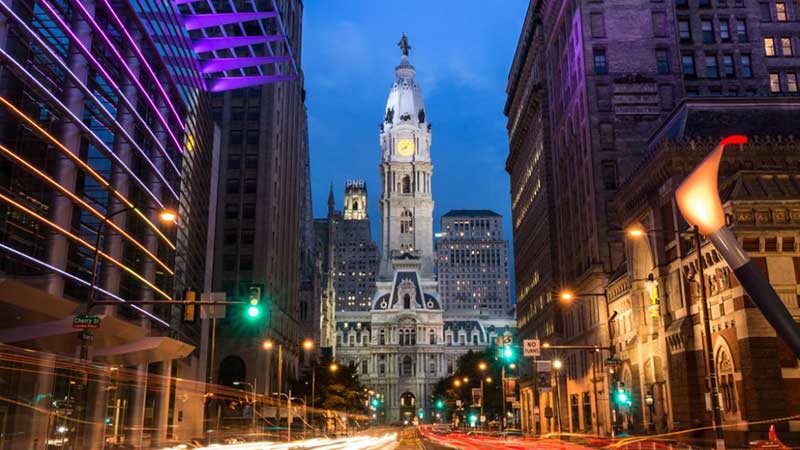 Pennsylvania has no state specific franchise laws. This factor together with a growing labor force and a low personal income tax create favourable conditions for franchising. The market includes hundreds of concepts. However, the best franchises to own in the state in 2022 operate in restaurant, commercial cleaning, fitness, veterinary, personal care segments. We have made the list of popular franchise opportunities in Pennsylvania for you to consider. It contains only proven concepts, which offer good conditions for their franchisees, training programs and guidelines on starting and running the business! Pick up the best idea for you here!
Here is the 10 best franchises to own in Pennsylvania
Biscuit Belly
Founded in: 2019
Franchising since: 2021
Initial investment: $97,500 - $518,000
Initial Franchise Fee: $30,000
Royalty Fees: 5%
Founded by Chad Coulter in 2019, Biscuit Belly is a casual chef-run restaurant inspired by cookie sandwiches. The establishment serves breakfast and brunch 7 days a week, and the menu has an abundant selection of cookie sandwiches and other southern breakfast dishes - with a twist. Alongside Coulter, QSR industry veteran Chuck Schnatter is at the helm of the brand's franchising efforts, who helped grow Papa John's product range to over 4,000.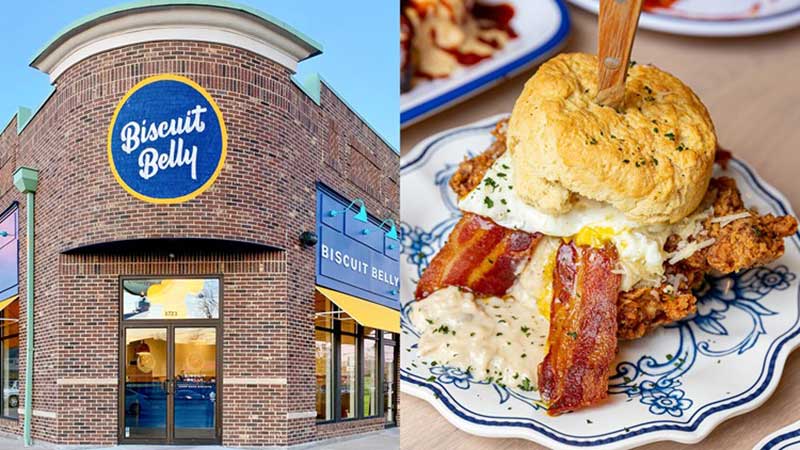 ---
Ledo Pizza
Founded in: 1955
Franchising since: 1989
Franchise units: 110
Initial Franchise Fee: $30,000
Initial investment: $126,250 - $442,000
Royalty Fees: 5%
Ledo Pizza makes a pizza with fresh handmade dough, rectangular shape with thick pepperoni slices. More than 110 Ledo branches offer several appetizers: soups and salads, pastas such as portobello and chicken and broccoli ravioli, Alfredo fettuccine, burgers, underwater sandwiches, calzones and desserts. Ledo Pizza has a 49-year tradition of offering the highest quality food at the best price. The legacy lives on today. The families that created LEDO Pizza are now passing on this tradition to other families in new regions. These franchises meet the high standards that made LEDO Pizza pizza famous. Since 1955, little has changed. Pizza is still prepared the same way.
---
Anago Cleaning Systems
Founded in: 1989
Franchising since: 1991
Franchise units: 1,711
Initial investment: $11,265 - $68,250
Royalty Fees: 10%
Anago Cleaning Systems' franchise owners have been assisting a wide variety of business owners and managers with all of their commercial cleaning needs for over 30 years. Anago Franchisees use advanced tools and technology to deliver the most thorough cleaning and disinfecting services. The company is proud to introduce their Executive Master Franchise Opportunity, a unique franchise opportunity for proven, successful sales & marketing executives looking to build an empire in their exclusive Anago territory including state Pennsylvania.
---
Anytime Fitness
Founded in: 2001
Franchising since: 2002
Franchise units: 4000+
Initial investment: From $350,000
Royalty Fees: $549/m.
Anytime Fitness is a franchise of 24-hour health and fitness clubs that is headquartered in Woodbury, Minnesota, United States, and with over 500 clubs and half a million members nationally is Australia's largest gym franchise. When you choose an Anytime Fitness franchise, you're buying into a unique culture that supports, nurtures and inspires Australians to enjoy a fitter, healthier future.
---
Arby's
Founded in: 1964
Franchising since: 1965
Franchise units: 2,315
Initial investment: $628,950 - $2,205,600
Royalty Fees: 4%
Arby's is the second-largest sandwich restaurant brand in the world with more than 3,400 restaurants in eight countries. Now is the perfect time to join the Arby's family. The Brand has recently undergone a revitalization offering franchisees a multitude of opportunities to grow their businesses. Arby's also offers franchisees ongoing operations, marketing and development support to help equip them with the necessary tools for success.
---
PetWellClinic
Founded in: 2010
Franchising since: 2018
Franchise units: 2,315
Franchise Fee: $49,250
Initial investment: $144,200 - $253,500
Royalty Fees: 7%
PetWellClinic is a veterinary animal clinic that helps owners protect their pets from disease and parasites through wellness care and prevention. PetWellClinic was the idea of ​​Dr. Sam Meisler as a way to make preventive care affordable and convenient for dog and cat owners in the Knoxville, Tennessee area. PetWellClinic veterinarians diagnose and treat minor illnesses, injuries and skin conditions, as well as treat chronic conditions such as arthritis, diabetes, allergies and seizures. Laboratory monitoring is fast and affordable. PetWellClinic with convenient evening and weekend hours provides fast and affordable services.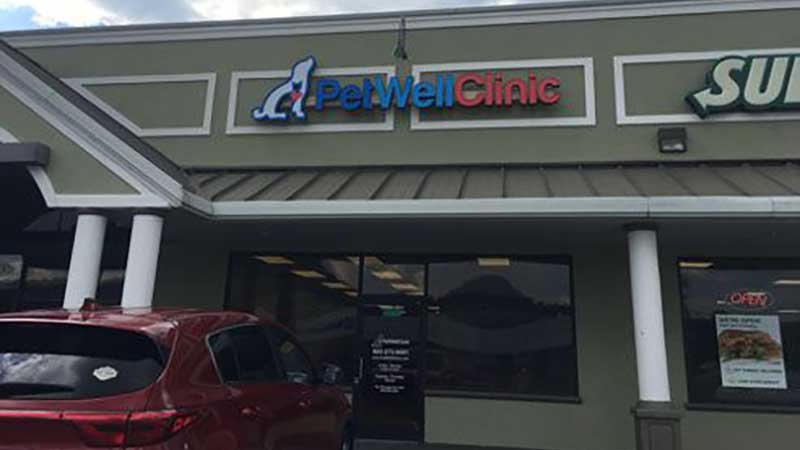 ---
Ziggi's Coffee
Founded in: 2004
Franchising since: 2016
Franchise units: 18
Franchise Fee: $40,000
Initial investment: $190,500 - $1,237,608
Royalty Fees: 6%
Ziggi's Coffee is a franchise that has gone from a small coffee shop on the corner of Main Street in downtown Longmont to a chain of cafes and throughout Colorado. From the very beginning, Ziggi's mission has always been simple: not only to provide excellent coffee, but also to provide customers with excellent service. Ziggi's Coffee is proud to partner with Coda Coffee, a local roasted coffee and supplier based in Denver, Colorado, to supply quality roasted coffee in small batches.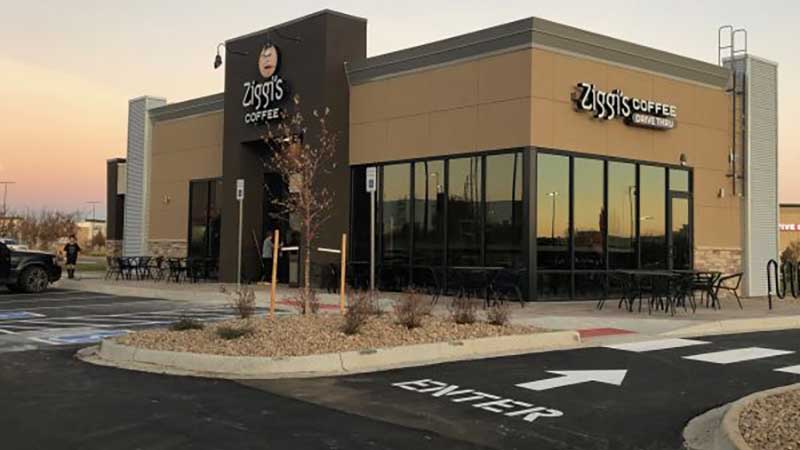 ---
Home Helpers® Home Care
Founded in: 1997
Franchising since: 1997
Franchise units: 154
Franchise Fee: $48,900
Initial investment: $84,450 - $136,600
Ongoing Royalty Fees: 3-6%
Ad Royalty Fee: 0.5-2%
Home Helpers provides personal care services for seniors, new moms, working parents, those recuperating from illness or surgery and those needing continuing care for lifelong challenges. Their focus is to provide the level of care for a client or client's loved one that we would expect for ourselves and our families. Home Helpers has many awards and was Named A Top Low-Cost Franchises by Franchise Business Review; 5-Star Franchise by Vet-Fran; Endorsed National Provider by Home Care Pulse; and Endorsed National Provider by Best of Home Care.
---
FASTSIGNS
Founded in: 1985
Franchising since: 1986
Franchise units: 741
Initial investment: $218,596 - $298,679
Royalty Fees: 6%
Fastsigns International Inc., founded in Austin in 1985 by Gary Salomon and Bob Schanbaum, is the franchisor of Fastsigns centers which provide custom sign and graphics products worldwide. The FASTSIGNS franchise opportunity is ideal for those who are ready to establish their own profitable business. The company is a great business for two (Husband/Wife) or other teams; also many franchisees engage their children in the business.
---
Nestle Toll House Cafe by Chip
Founded in: 2000
Franchising since: 2000
Franchise units: 88
Franchise Fee: $18,750 - $37,500
Initial investment: $149,450 - $554,800
Royalty Fees: 6%
Nestlé® Toll House® Café is actively seeking qualified candidates to become Cafe owners in most areas of the United States and Canada. Even if you have no previous franchising experience, Nestle Toll House Cafe can help you own your own 'Bakery & Cafe' business. Our team members coach Franchisees through the initial stages of site selection all the way through the grand opening of their store! Continued support and guidance throughout the term of the Franchise Agreement are standard protocol for Nestle Toll House Cafe by Chip.
---
View all franchise opportunities
DIDN'T FIND WHAT YOU WANT?
ASK THE EXPERTS