Chick-fil-Aa Franchise Opportunities
Chick-fil-A is the largest chicken, and the third largest American fast food restaurant chain, whose specialty is chicken sandwiches. Chick-fil-A has more than 2,000 restaurants in 46 states. As a franchise operator, you'll be supported by a strong brand, family-owned, privately-held company which is expanding and looking for team members to carry on the founder, S. Truett Cathy's philosophy of serving the highest quality food and giving back to the community. You may enter the quick-service restaurant industry and operate your own Chick-fil-A franchise for an initial investment of $10,000.
How much does Chick-fil-Aa franchise cost?
Chick-fil-Aa has the franchise total initial investment range of $342,990 to $1,982,225.
Initial Investment and Startup Costs
Estimated Initial Investment:

| Name of Fee | Low | High |
| --- | --- | --- |
| Initial Franchise Fee | $10,000 | $10,000 |
| Opening Inventory | $14,850 | $63,715 |
| First Month's Rental of Equipment | $750 | $5,000 |
| First Month's Lease/Sublease of Premises | $2,270 | $59,600 |
| First Month's Insurance Expense | $895 | $31,900 |
| Additional Funds | $314,205 | $1,812,010 |
| ESTIMATED TOTAL | $342,990 | $1,982,225 |
Other Fees

| Type of Fee | Amount |
| --- | --- |
| Advertising | May vary (a) between 0% to 3.25%, to be determined by Chick-fil-A, as a percentage of "Gross Receipts" or (b) by vote of Operators in local or regional areas. |
| Additional Franchise Fee | $5,000 for each additional Chick-fil-A Restaurant business. |
| Business Services Fee | $300 |
| Rent | $2,270 to $59,600 (including where applicable, percentage rent) |
| Insurance | $215 to $10,650 |
| Equipment Rental | $750 to $5,000 |
| Hardware and Software Support; High-Speed Internet Access | $9,500 to $20,000 (annually). |
| Fines – Minimum Standards and Procedures | Will vary under the circumstances. |
| Indemnification | Will vary under the circumstances. |
| Operating Service Charges | Determined by formula. |
| Credit Cards Fees and Related Processing Fees | Will vary. |
| Highway Signage | Will vary under circumstances. |
| Interest on Late Payments | The maximum rate permitted by law, or if none, 1.25% per month. |
| Cash Handling System Services | $170 to $450 (monthly) |
| Reimbursement of Cost of Performance | Costs and expenses of performance. |
| Holdover Liquidated Damages | Double the base rent and percentage rent. |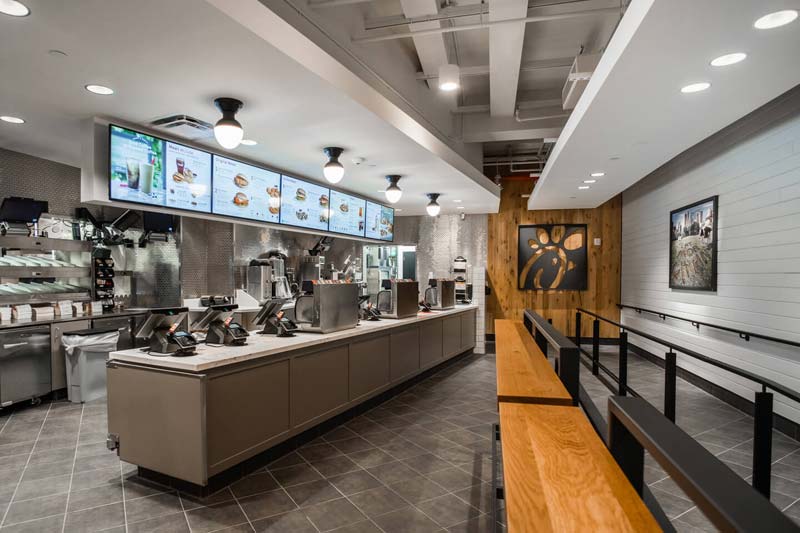 Chick-fil-A Franchise Store Locator:
https://www.chick-fil-a.com/Locations/Browse
Chick-fil-Aa Franchise Info:
https://www.chick-fil-a.com/franchising/franchise
Chick-fil-Aa Reviews:
https://www.glassdoor.com/Interview/Chick-fil-A-Interview-Questions
Chick-fil-Aa website: https://www.chick-fil-a.com/
Request Free Info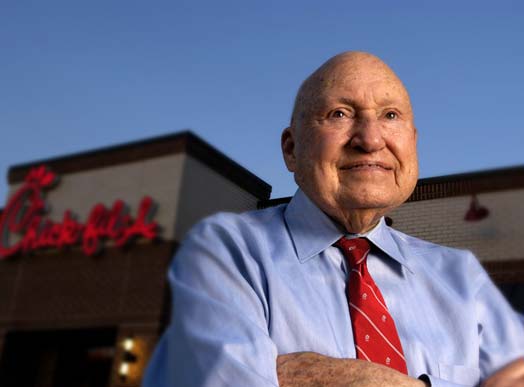 Starting investments from:

342 990 $

Company type:

Restaurant

Company foundation year:

1967

Year of launching the franchise:

1987

Franchise enterprise:

2400

Corporate Address:

Atlanta, Georgia