Best 7 Yoga Franchise Business Opportunities in USA for 2023
Update: 04.11.2021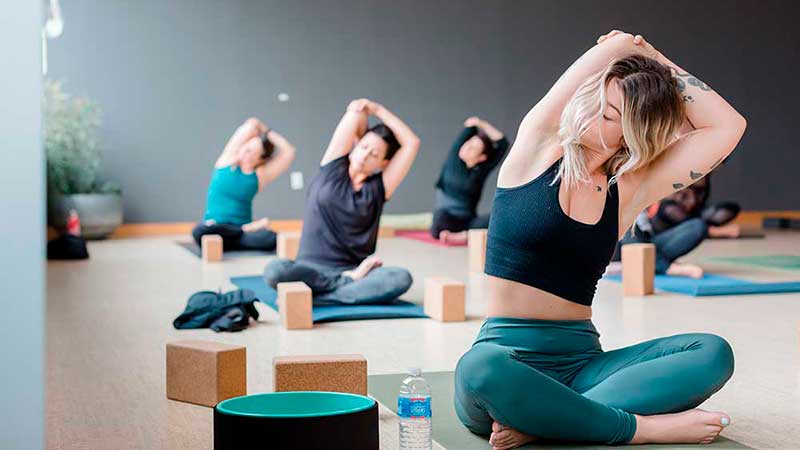 The number of yoga participants in the USA is more than 36 million people, and the industry brings more than 9 bln of revenue. Thus, owning a yoga studio franchise could be quite rewarding. Besides, the business doesn`t require any prior experience as well as full time commitment. It is a good choice for entrepreneurs on a tight budget and willing to work flexitime. However, there are good chances to scale and grow the business. Today yoga franchise opportunities are not limited to providing yoga classes. It also includes rehabilitation, meditation, entertainment, healthy lifestyle services which can bring a franchisee multiple stream revenue. While looking through the best yoga franchises to pick up the business for you, an entrepreneur should pay attention to the reputation of the brand and what support and training the franchisor offers. Here is a list of proven yoga franchises in the USA we 'd recommend you to consider.
Here is the top 7 best work from home franchise businesses in USA
CorePower Yoga
Founded in: 2002
Franchise units: 11
Initial investment: $214,700 - $427,000
Franchise Fee: $25,000
CorePower Yoga is a yoga teaching and learning company with over 55 studios across the country. The company strives to create a community of yoga practitioners who can benefit not only from the physical benefits of yoga, but also through the connections between people. The studios have intimate spaces that are suitable for yoga practice, and the company's core values are awareness and wide accessibility. The yoga studio chain is renowned for its high standards of yoga teaching.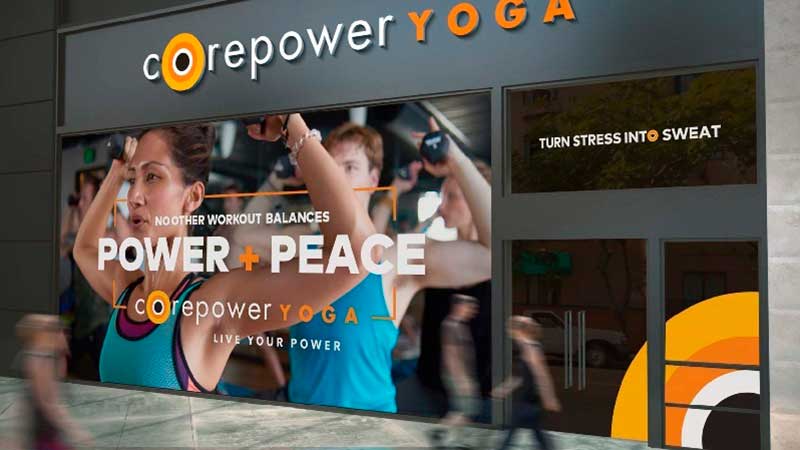 ---
YogaSix
Founded in: 2012
Franchising since: 2018
Franchise units: 93
Initial investment: $288,620 - $498,720
Franchise Fee: $60,000
Royalty Fees: 7%
The YogaSix franchise promotes healthy lifestyles and yoga classes that can meet the needs of everyone, from beginner to yoga. YogaSix has loyal and dedicated fans who define their own success from one day to the next by customizing their practice. YogaSix helps participants connect to themselves in a way that is energizing, inspiring and entertaining.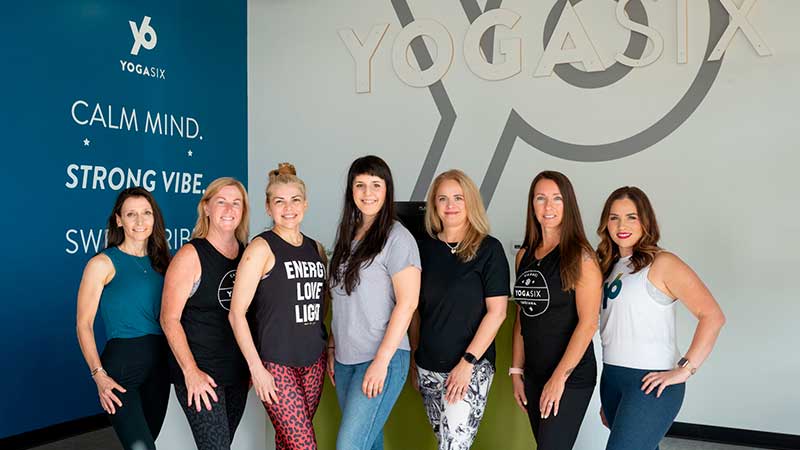 ---
Real Hot Yoga
Founded in: 2012
Franchising since: 2020
Initial investment: $153,800 - $229,600
Franchise Fee: $49,000
Royalty Fees: 7%
Real Hot Yoga is committed to offering the ultimate hot yoga experience by providing clients with state-of-the-art equipment in a warm, welcoming and supportive environment. The gyms at Real Hot Yoga are over 1,000 square feet and feature heating systems designed specifically for hot yoga. Real Hot Yoga offers precise temperature and humidity control and a UV air filtration system that removes 99% of germs, bacteria, viruses and odors from the air. Contrary to popular belief, the humidity in Real Hot Yoga does not make the visitor sweat more, and the lack of evaporation helps prevent dehydration, which can occur in hot environments without adequate humidity.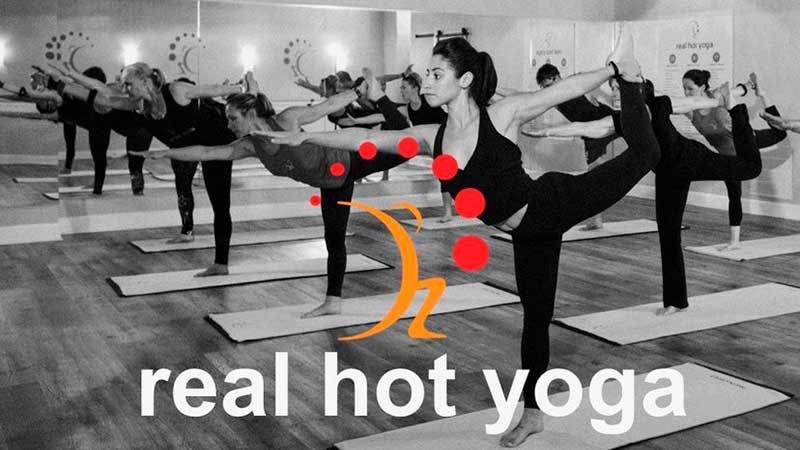 ---
Honor Yoga
Founded in: 2013
Franchising since: 2016
Franchise units: 10
Initial investment: $199,970 - $299,608
Franchise Fee: $49,108
Royalty Fees: 7%
Honor Yoga is an eco-friendly yoga and meditation studio franchise. The brand's mission is to provide hospitable, beginner-friendly and affordable yoga studios that foster and support the community and the environment. This reflects the understanding and commitment to Honor Yoga as a practice that supports physical, emotional, spiritual, intellectual and social health and well-being. Classes at Honor Yoga are delivered in friendly, warm studios, built and maintained with health and respect for the environment in mind, a prerequisite for wellness.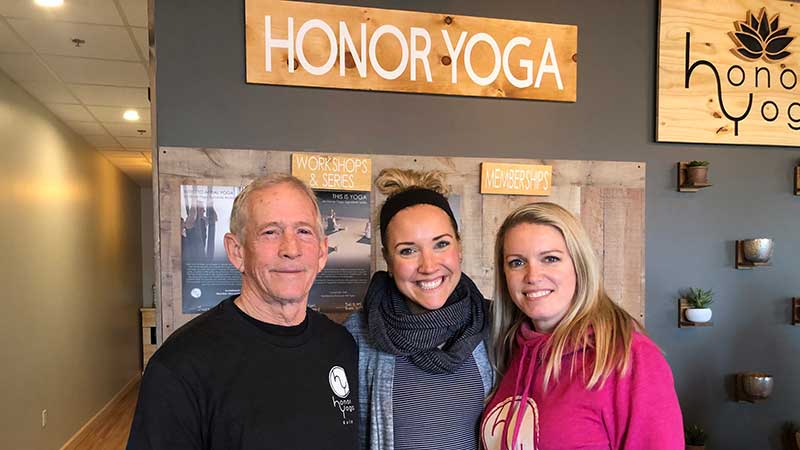 See more Health Franchises in USA in the catalog →
Sunstone Yoga
Founded in: 2002
Franchising since: 2005
Initial investment: $147,000 to $327,000
Franchise Fee: $56,000
Royalty Fees: 5%
Founded by Brandon Hartsell and Nicole Shaw in 2002, Sunstone Yoga has rapidly expanded its presence in the Dallas-Fort Worth area and Austin, Texas and now has over 150 highly trained instructors delivering 800 classes per week. The name Sunstone Yoga was inspired by the poem "Piedra de Sol", written by the Nobel Prize laureate poet Octavio Paz in 1957. Sunstone Yoga has been franchised since 2005. Sunstone Yoga instructors are well trained, each certified to teach yoga and have completed at least 500 hours of comprehensive training in teaching methods, teaching methodology, anatomy, physiology, yoga philosophy, ethics and lifestyle.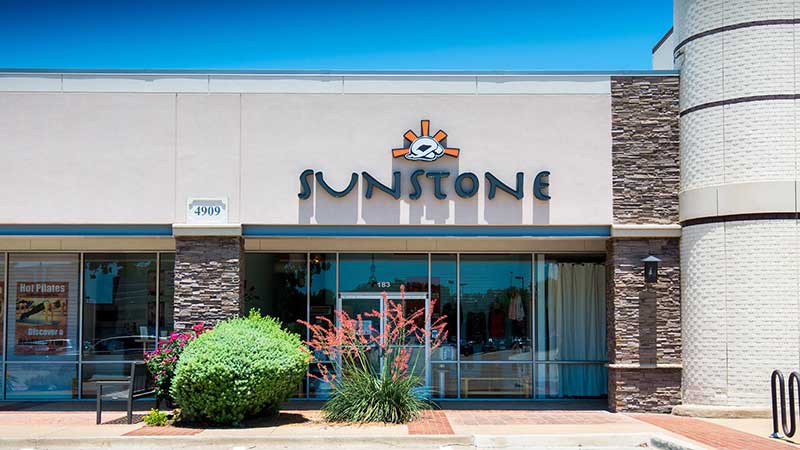 ---
YogaFit
Founded in: 2014
Initial investment: $143,900 - $371,400
Franchise Fee: $25,000
Royalty Fees: 5%
YogaFit offers members at all levels unlimited access to state-of-the-art, welcoming, instructional yoga studios that offer a choice of both live sessions and virtual sessions on demand. The YogaFit franchise has a low start-up cost and ease of assembly. YogaFit Studios offers a selection of both live activities and on-demand virtual lessons all day, every day.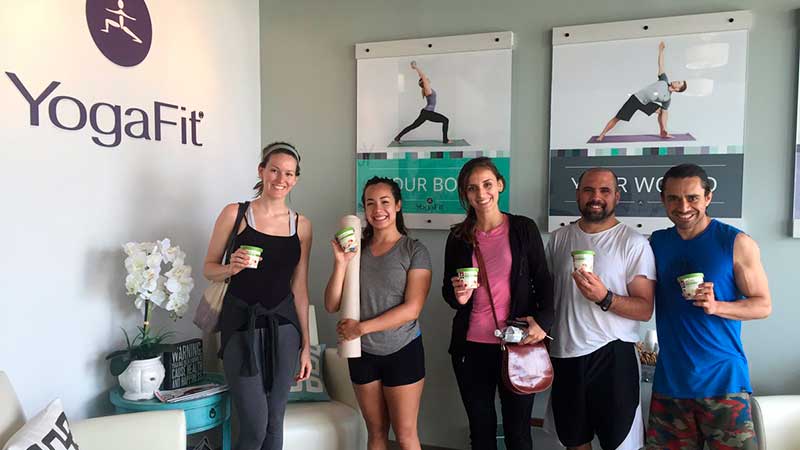 ---
Polestar Pilates Studio
Founded in: 1998
Franchising since: 2015
Franchise units: 6
Initial investment: $121,750 - $196,950
Franchise Fee: $24,900
Royalty Fees: 6%
Polestar is an international authority with educators from 50 countries and educational institutions in more than 28 countries. Polestar workouts cater to client needs that range from rehabilitation to high athletic performance, thus ensuring that Polestar centers avoid fluctuating fitness trends and fads. Polestar has developed a low-cost, highly profitable business model for entrepreneurs and aspiring studio owners to meet the needs arising from increased health awareness and interests.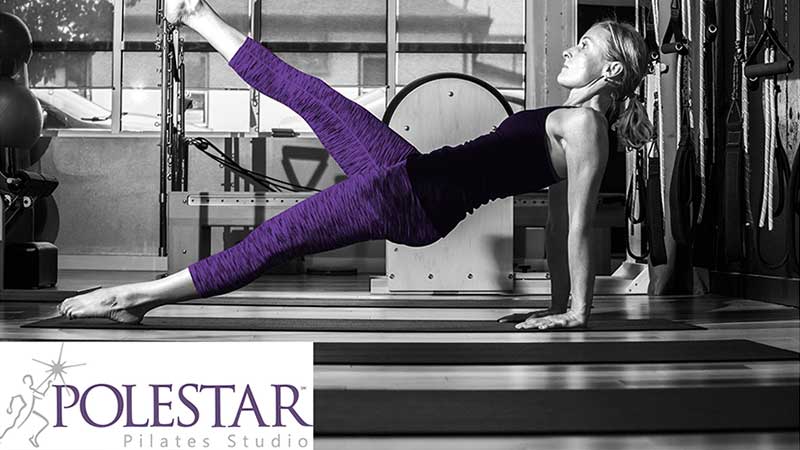 ---
Conclusion
To summarize, we can say any of the listed above yoga franchises is worth buying. But there is a lot to consider while choosing the best one for you. Pay attention to the reputation of the brand, what training and support are offered, check if the other franchisees are successful. But the main thing you need to do is to align your budget with investment requirements of the brand. In order to ease the challenge, we have made the comparison flowchart of the best yoga franchises in the USA for you. It shows the minimum estimated initial investment and initial franchise fee of each brand. By using it, you can figure out the difference in financial requirements for each franchise, and decide which one fits you the most.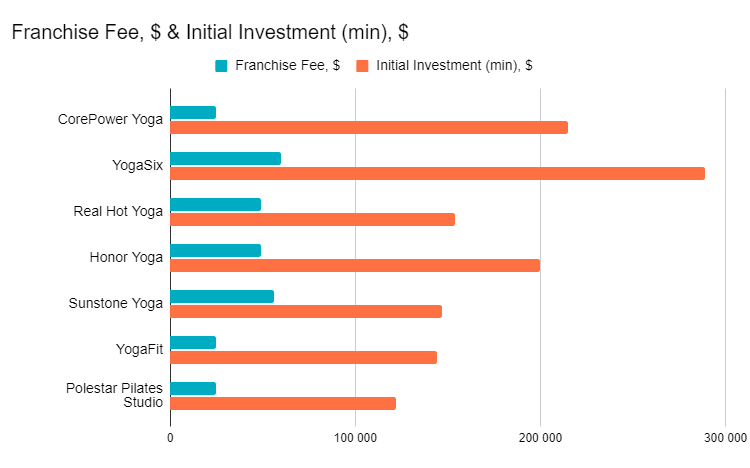 View all franchises
Browse franchises by countries

USA

India

Canada

The UK

Indonesia

The Philippines

Australia

The UAE

Saudi Arabia

South Africa

Germany

Pakistan

Singapore

Malaysia
Other countries
Want to advertise your franchise with us and successfully boost your business?
Please send us your request and we will get back to you shortly!
DIDN'T FIND WHAT YOU WANT?
ASK THE EXPERTS