The Best 5 Car Wash Franchises in Vietnam in 2023
Update: 04.11.2021

Car is not just a means of transport, rather it is a place where drivers spend a big amount of their time, it suggests about the image of the owner. To make it serve longer and better, drivers take care of their cars which influences the appearance of various car-related businesses including car wash franchises. Car cleaning franchises offer a range of options for entrepreneurs .They can deal with mobile, waterless, eco cleaning services. A well-known brand name with a good reputation is a huge plus which helps to attract many clients. If you are interested in car wash business, browse through the list of the Best 5 Car Wash Franchises; you may find the opportunity for you.
Here are the the best 5 car wash franchises in Vietnam
VIETWASH
Founded in: 2014
Franchise units: 40
Initial investment: From $13,000
Vietwash is the first smart car wash chain of Vietnamese people, increasing the Vietnam car wash industry. The chain of shops spread throughout the districts in Ho Chi Minh City, Binh Duong, Da Nang, Dong Nai, and expansion is growing. Vietwash is sponsored by Carlack - German chemical and car care process. VIETWASH FRANCHISE brand - Vietwash seeks provincial partners. Vietwash now officially grants franchises to local business partners across the country.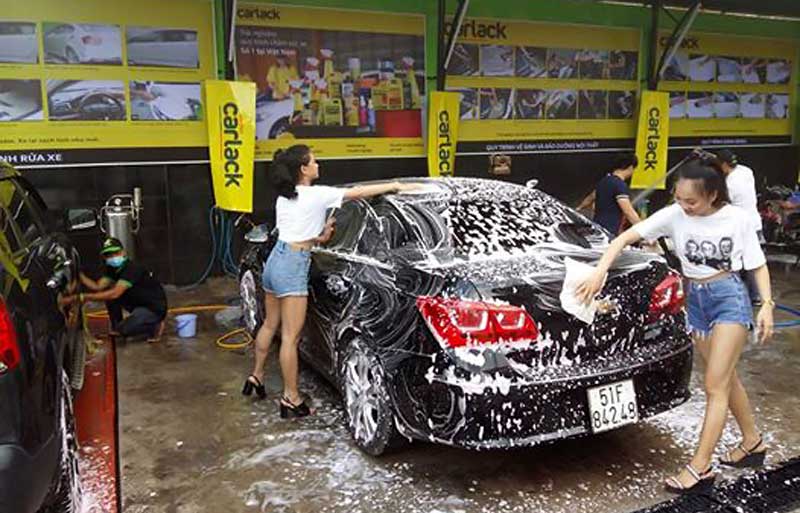 ---
Mobile Car Care Vietnam
Founded in: 2015
Franchising since: 2017
Mobile Car Care Vietnam Co., Ltd. was established in January 2017 with the slogan "Vietnam Automotive Solutions", specializing in providing optimal solutions for the Vietnamese automobile market. Reaching the highest standard of Mobile Car Care car care system, company's centers are service centers with modern infrastructure, equipment, and trained technicians. With many years of experience in the automotive industry, the key personnel of Mobile Car Care Vietnam are ready to meet the most stringent requirements from customers and partners.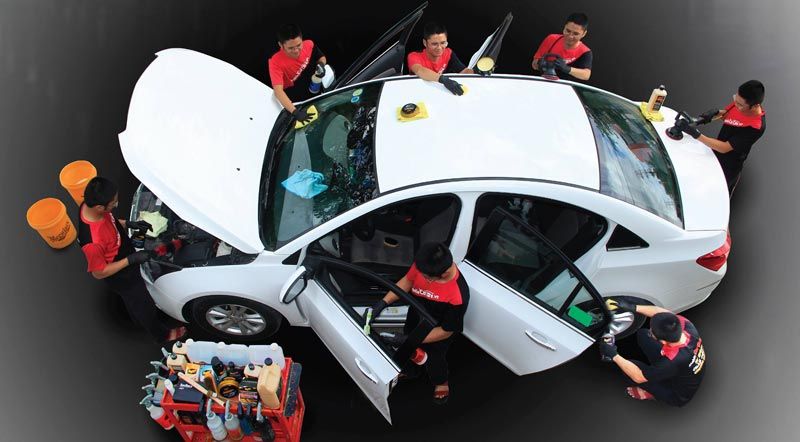 ---
Karshine
Founded in: 2015
Karshine Mobile Car Detailing began as a small family business in Gold Coast in 2015. Now a national franchised network of stores across Australia, Karshine Mobile Car Detailing has washed more than five million cars. Karshine put their success down to their dedication (some may call it an obsession) for consistently delivering a quality clean, warm and friendly customer service and the expertise in their car washes.
---
Speedy1 Carwash
Founded in: 2017
Franchising since: 2017
Initial investment: From $78,000
Royalty Fees: $150/month
Speedy1 Carwash provides unique car cleaning services as it makes use of trained staff and latest automated car cleaning equipment and products. Speedy1 Carwash specializes in the provision of professional automated and touchless (soft touch) motor vehicle exterior washing as well as interior cleaning services.
---
CLEAN YOUR CAR.JP
Founded in: 2017
Franchising since: 2017
Franchise units: 50 - 100
Initial investment: $15,000 - $30,000
Royalty Fees: 12%
CLEAN YOUR CAR.JP has a business model that should pay particular attention in foreign countries where ownership of cars is continuously growing. Currently CLEAN YOUR CAR.JP cooperates with local partners in the world, has 800 shops and over 16,000 craft workers. High expertise and advanced work technologies promise high brand power.
---
View all car wash franchises
Browse franchises by countries

USA

India

Canada

The UK

Indonesia

The Philippines

Australia

The UAE

Saudi Arabia

South Africa

Germany

Pakistan

Singapore

Malaysia
Other countries
Want to advertise your franchise with us and successfully boost your business?
Please send us your request and we will get back to you shortly!
DIDN'T FIND WHAT YOU WANT?
ASK THE EXPERTS