Top 10 Tea Bar Franchise Business Opportunities in USA for 2022
Update: 04.11.2021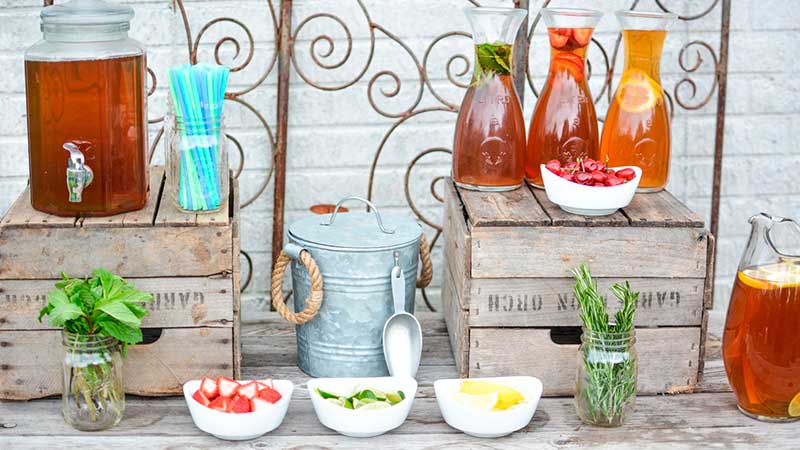 The popularity of tea in the USA has grown at 30% in recent years. It happened because Americans are choosing a healthy lifestyle and tea is considered to be a healthy drink. The tendency influenced the development of tea bar franchises. They offer a wide variety of business models and formats which are really profitable and rewarding. There are small retail outlets; cafes which serve not only tea but have multiple revenue streams from other food and drinks; and even tea manufacturers that produce and sell tea in the USA and abroad. Tea bar franchise cost and fees are various but cater to the needs of entrepreneurs with different budgets. If you are looking for a tea bar franchise to own, have a look at our list. Here you can find the best brands with impeccable reputation.The best franchisors will provide their franchisees with well-established marketing, a proven business model, training and support, and help with building relationships with suppliers and community.
Here is the top 10 best tea bar franchise businesses in USA
Teapioca Lounge
Founded in: 2000
Franchising since: 2012
Franchise units: 2
Initial investment: $140,750 - $243,750
Franchise Fee: $25,000
Royalty Fees: 5%
Teapioca Lounge,originally founded in 2010 in Austin, TX, is one of the leading tea cafes which offers high quality frozen and shaved-ice desserts, traditional and specialty teas along with other beverage options. The brand aims to mix both east and west tea traditions in quick service environments. Becoming a franchisee of Teapioca Lounge allows you to profit from some of the most popular beverages on the market.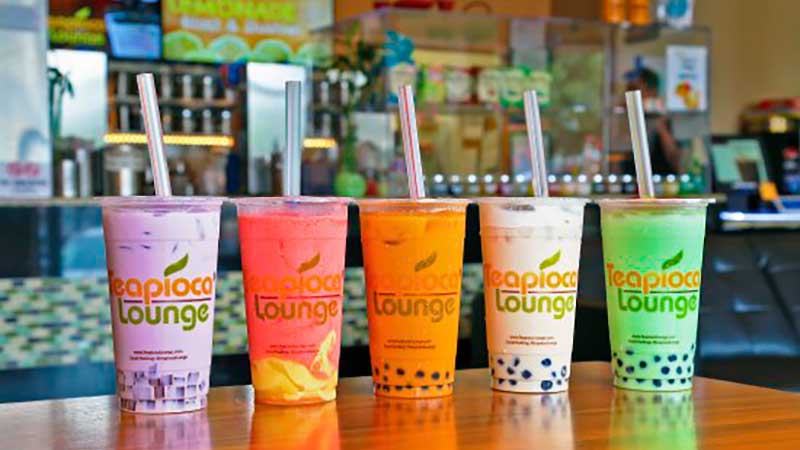 ---
TeaGschwendner
Founded in: 1978
Franchising since: 1980
Franchise units: 145
Initial investment: $165,000 - $350,000
Franchise Fee: $15,000 - $25,000
Royalty Fees: 3%
TeaGschwendners' passion for tea began in the late seventies when they opened their first small tea shop in Trier, Germany. Since then, the company has opened more than 130 retail outlets in seven countries and has become a world leader in the production of specialty teas. Their US headquarters are located in Chicago. New franchisees and managers can be trained there before starting work. Franchise fees range from $ 15,000 to $ 25,000.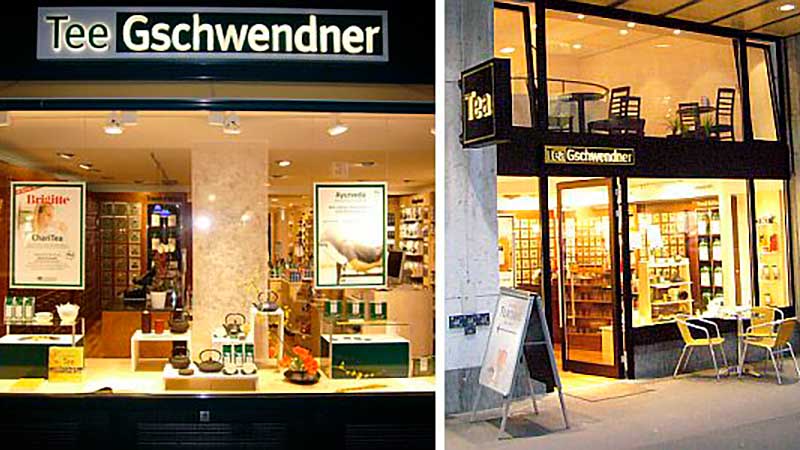 ---
The Teahouse
Founded in: 2000
Franchising since: 2005
Initial investment: $165,000 – $300,000
Franchise Fee: $35,000
Royalty Fees: 4% - 6%
The Teahouse is a Texas-based chain which specializes in tea and other healthy beverages in a quick service environment and provides custom drinks made to order in addition to the variety of their gratifying beverages on the menu. Company looks forward to providing a Franchisor with the same quality service and product that they have continued to offer their consumers for over 15 years.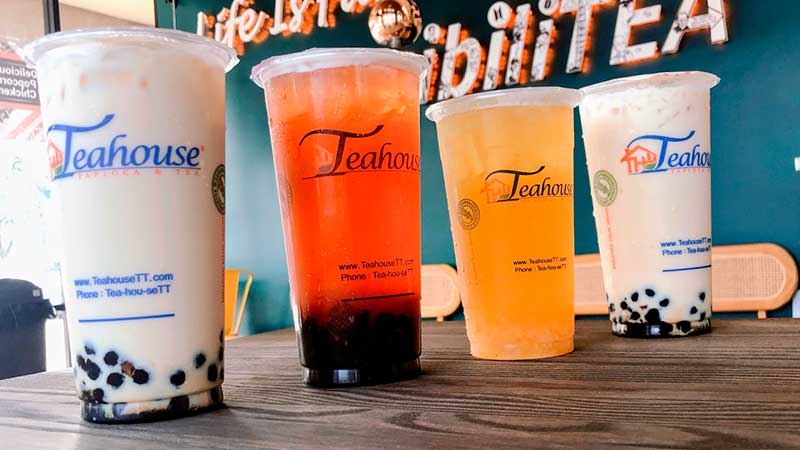 ---
The Coffee Bean and Tea Leaf
Founded in: 1963
Franchising since: 2002
Franchise units: 1200+
Initial investment: $183,250 - $615,500
Franchise Fee: $15,000 - $25,000
Royalty Fees: 5,5%
The Coffee Bean & Tea Leaf®, born and brewed in Southern California since 1963, is the oldest and largest privately-held specialty coffee and tea retailer and chain in the United States. With over 50 years of experience in the specialty coffee industry, the company has built a strong and complete business infrastructure and offers extensive franchise support.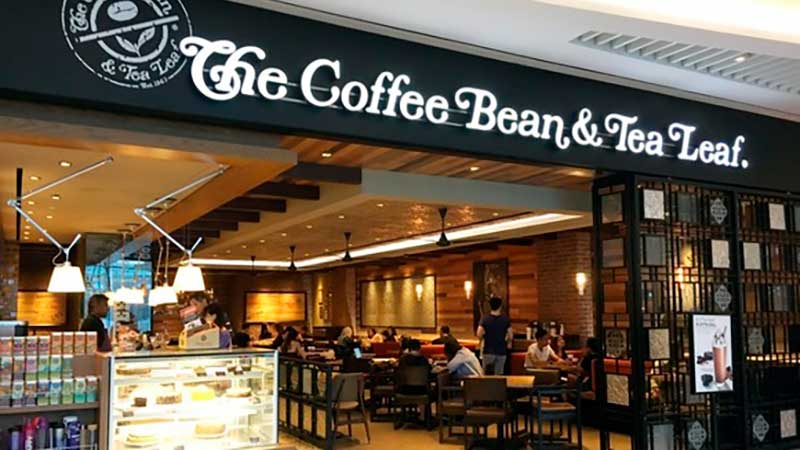 ---
TSUJIRI
Founded in: 1860
Franchising since: 2010
Gion Tsujiri was founded in 1860 as a tea manufacturer in Uji. It was primarily called "Tsujiri" from the name of the founder, Tsuji Riemon. Mr. Tsuji has refined the cultivation of Gyukuro (the highest grade of Japanese green tea) and his methods are still in use to this day. He is also the inventor of the tea box, which helps to preserve the longevity and freshness of tea leaves during transportation, making fresh tea from Kyoto available to other Japanese cities a century ago. As part of Tsujiri's goal to spread the love of Japanese tea across the globe, the company is looking for franchise partners from all over the world!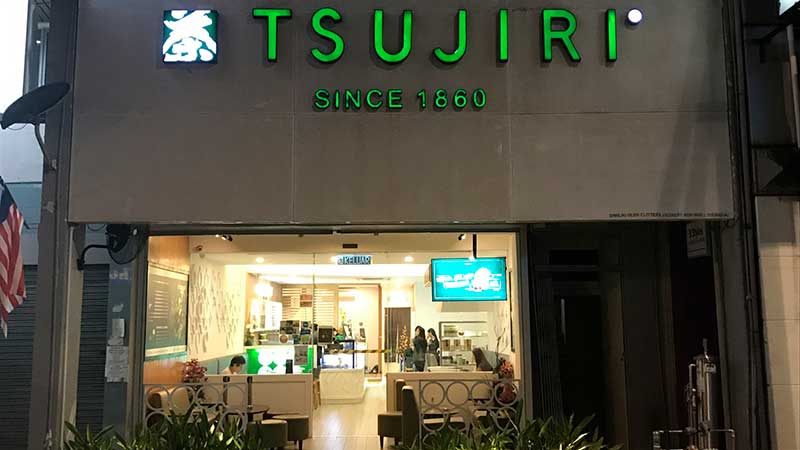 ---
Sweetwaters
Founded in: 1993
Franchising since: 2004
Franchise units: Less than 10
Initial investment: $260,000 – $395,000
Franchise Fee: $49,500
Royalty Fees: 6%
Sweetwaters Coffee & Tea is a franchise of coffee and tea houses. Company's locations offer a variety of classic and premium teas, along with the tea boxes that are available for sale. Opening a Sweetwaters franchise of your own puts you in the driver's seat to owning your own business and creating a meaningful place for people to study, relax, and connect.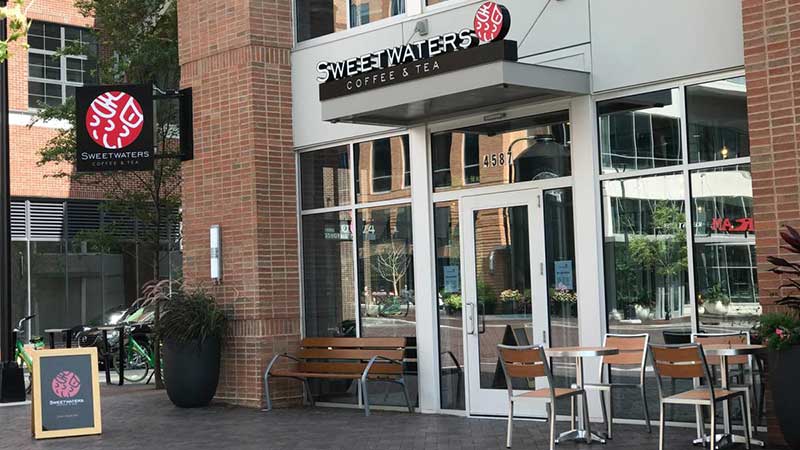 ---
Gong Cha
Founded in: 2006
Initial investment: $177,430 - $335,400
Franchise Fee: $30,000
Gong Cha was founded in 2006 in Taiwan. The brand currently operates in 17 countries with over 1,000 franchised stores thanks to its rapid expansion strategy. The company recently unveiled its five-year expansion plan as the brand plans to expand into overseas markets such as the US, Singapore, Saudi Arabia and India.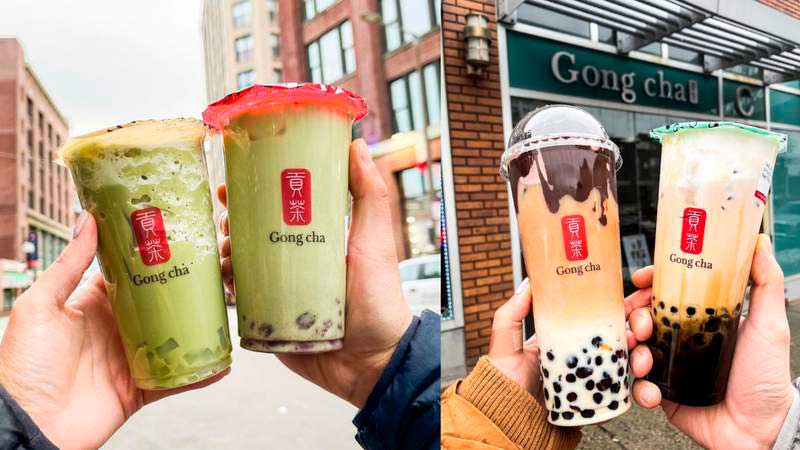 ---
Kung Fu Tea
Founded in: 2010
Initial investment: $124,050 - $428,050
Franchise Fee: $37,000
Kung Fu, founded on April 30, 2010 in Queens, NY, is now America's largest bubble tea brand with over 250 locations across the United States. Kung Fu is one of the leaders in bubble tea production and maintains high standards. Making beautiful tea is not the most difficult task. The real challenge is to prepare delicious tea and serve it in an innovative way. Each cup of tea, made with the art of "3T" Kung Fu, is freshly brewed at the ideal temperature using the finest quality tea leaves. Institutional drinks are strong inside out - perfect for your taste buds and Instagram stories.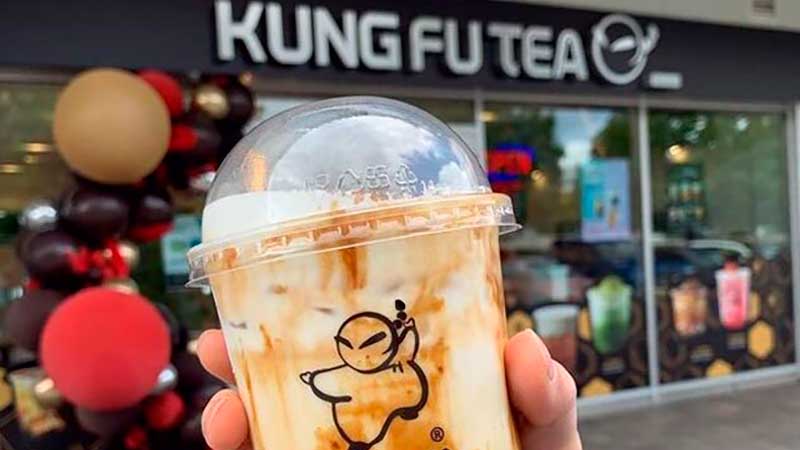 ---
Presotea
Founded in: 2010
Franchising since: 2011
Locations: 370
Initial investment: $235,000 - $365,000
Franchise Fee: $34,000
After launching in Taiwan in 2006, Presotea now has over 370 stores across the USA, Canada, Hong Kong, Vietnam, Australia, Indonesia & China. After successfully launching in Australia in 2011, Presotea has now become known as the freshest bubble tea choice in Western Australia with 16 stores throughout the Perth Metro Area. The company sincerely invites those who are interested in franchising to build their successful business with Presotea and will provide everything from training, education, store management, machine maintenance and support and more!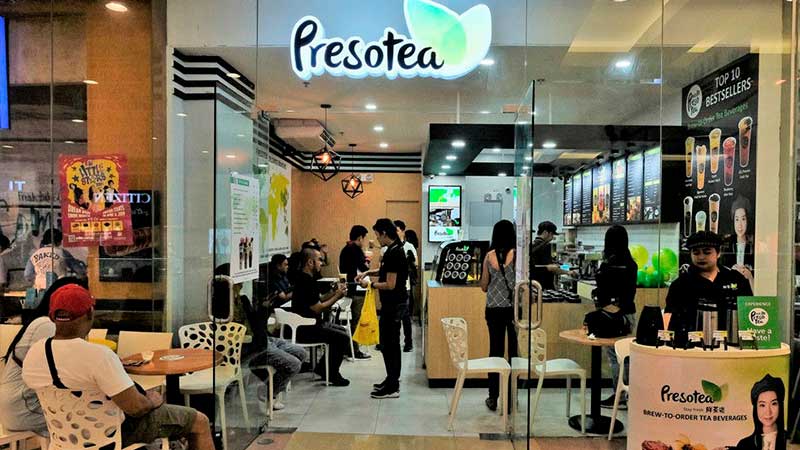 ---
Ding Tea
Founded in: 2004
Initial investment: $123,000 - $422,000
Franchise Fee: $20,000
The Ding Tea franchise is available to people who are 20 years old and passionate about the tea industry. With a solid operating strategy and strong market experience, Ding Tea enables the franchisee to lead the market trend. The menu features fruit-flavored milk teas and other signature drinks made from quality ingredients.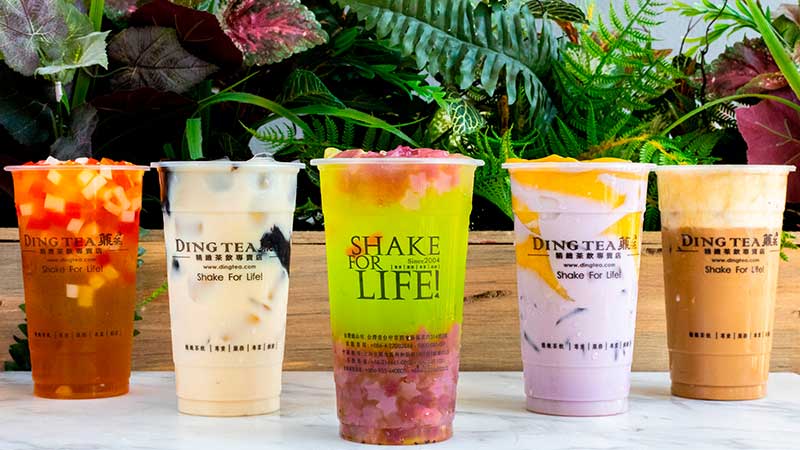 ---
Conclusion
To summarize, we can say any of the listed above tea bar franchises is worth buying. But there is a lot to consider while choosing the best one for you. Pay attention to the reputation of the brand, what training and support are offered, check if the other franchisees are successful. But the main thing you need to do is to align your budget with investment requirements of the brand. In order to ease the challenge, we have made the comparison flowchart of the best tea bar franchises in the USA for you. It shows the minimum estimated initial investment and initial franchise fee of each brand. By using it, you can figure out the difference in financial requirements for each franchise, and decide which one fits you the most.
View all Tea Bar franchises
DIDN'T FIND WHAT YOU WANT?
ASK THE EXPERTS