Top 10 Italian Food Franchise Opportunities in USA for 2023
Update: 04.11.2021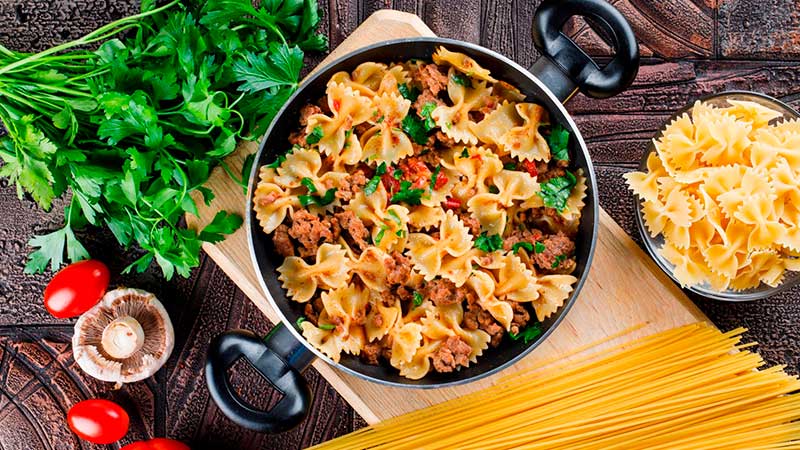 Although Italian cuisine didn't become popular among Americans immediately. It took at least a decade to integrate into the US restaurant industry. However, a lot of Italian dishes were Americanized. Today Italian establishments provide one eighth of overall restaurant services. Italian food franchises are also quite popular among American business people. Their popularity is determined by lower competition in comparison to Chineses restaurants, for example; quite affordable initial investments, significant demand for the dishes and services. Actually, the Italian restaurant franchise market is really diverse. One can start a steakhouse which also serves Italian dishes, the other business person can open an Italian ice cream cafe, yet the other can establish a pizza restaurant. If you feel interested in owning an Italian restaurant franchise business, consider our list of the concepts here. The best franchisors are offering their practices and support in return to your willingness to share their values in your community.
Here is top 10 Italian Food franchise businesses in USA
Russo's New York Pizzeria
Founded in: 1994
Franchising since: 1998
Franchise units: 36
Initial investment: $395,000 - $1,491,000
Franchise Fee: $35,500
Royalty Fees: 5%
Russo's New York is a pizzeria that is one of the leaders in New York style gourmet pizzas and authentic Italian food. Their main concept was founded by the son of Italian immigrants, chef Anthony Russo, who grew up in a home in New Jersey, where the kitchen was the center of family life. When Anthony's family moved to Texas in 1978. His father opened the Italian restaurant Russo's, which quickly became a favorite of the locals. Family recipes that are over 100 years old, with their individual blend of spices and proprietary ingredients, set the establishment apart from other competitors.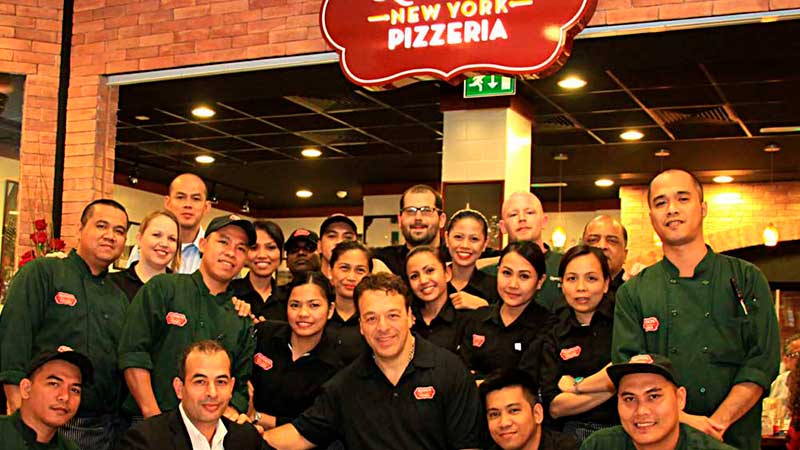 ---
Villa Italian Kitchen
Founded in: 1964
Franchising since: 1999
Franchise units: 97
Initial investment: $296,950 - $894,000
Franchise Fee: $25,000 - $35,000
Royalty Fees: 6%
Villa Italian Kitchen was founded in 1964 with one store, one family and one concept when founder Michele "Michael" Scotto brought his authentic old recipes from Naples, Italy to New York. Michele's dedication to hospitality, quality ingredients such as homemade dough, 100% whole milk mozzarella and fresh sauce, and strict adherence to these now famous recipes have laid the foundation for the company's success. In 2014, Villa Italian Kitchen and its parent company, Villa Restaurant Group, celebrated their 50th anniversary. Today the villa is run by two sons Michele Biagio "Ben" Scotto and Anthony Scotto.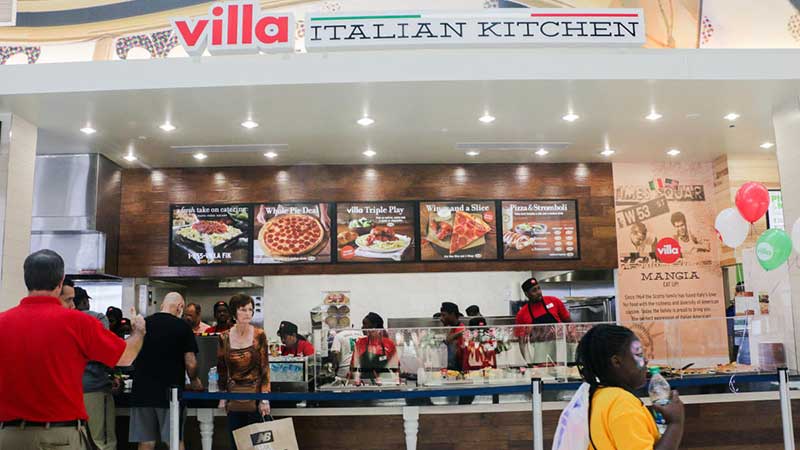 ---
Johnny's Italian Steakhouse
Founded in: 2002
Franchising since: 2013
Franchise units: 4
Initial investment: $1,275,000 - $4,000,000
Franchise Fee: $75,000
Royalty Fees: 5%
Johnny's first Italian steakhouse opened its doors to the public in Des Moines, Iowa in April 2002. The atmosphere at Johnny's is reminiscent of classic 40s and 50s nightclubs, creatively combining the sophistication of the past with modern touches. At Johnny's, steaks take center stage and are complemented by fine Italian cuisine that doesn't require Iron Chef skills. The concept's versatility has already proven successful in stand-alone developments, living centers, retail offices and annex hotels. Johnny's Italian Steakhouse, with exceptional cuisine and furnishings, caters to a wide variety of backgrounds.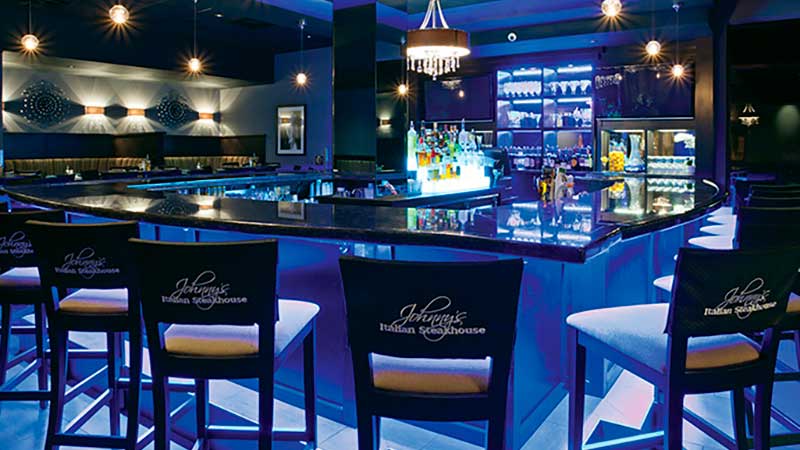 ---
Squisito Pizza & Pasta
Founded in: 1998
Franchising since: 2008
Franchise units: 4
Initial investment: $264,600 - $800,000
Franchise Fee: $35,000
Royalty Fees: 6%
Squisito is the place to go or stop by for mouth-watering pizza, pasta, salads and sandwiches, as well as authentic Italian recipes. All meals are made to order, from salads to generous servings of pasta. At Squisito we strive to provide customers with only the best tasting Italian pizza and main courses.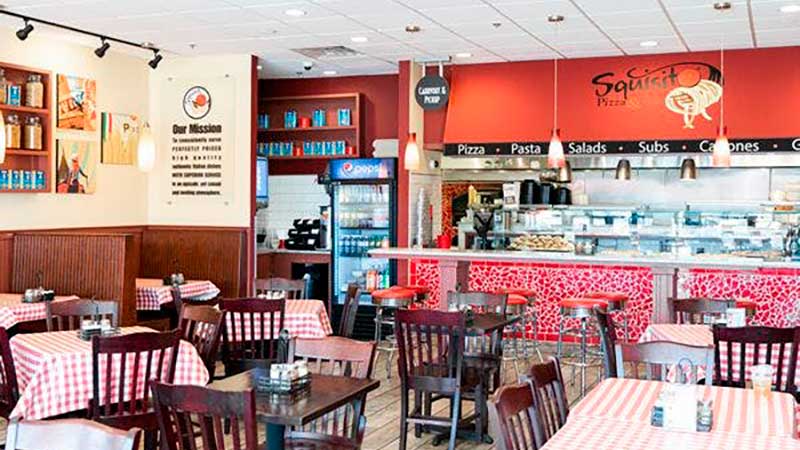 ---
Samuel Mancino's Italian Eatery
Founded in: 1959
Franchising since: 1994
Initial investment: $234,500 - $304,500
Franchise Fee: $30,000
Royalty Fees: 5%
Samuel Mancino offers quality fast food and full service amenities, renowned as a trusted source of quality and value, especially thanks to their famous oven baked meat grinders and welcoming environment, which combine to create an unforgettable lunch or dinner experience. Some time ago, the restaurant changed its traditional sub-sandwich called "meat grinder" to include high quality fresh bread baked daily, which has filled the restaurant with a mouth-watering home-made flavor.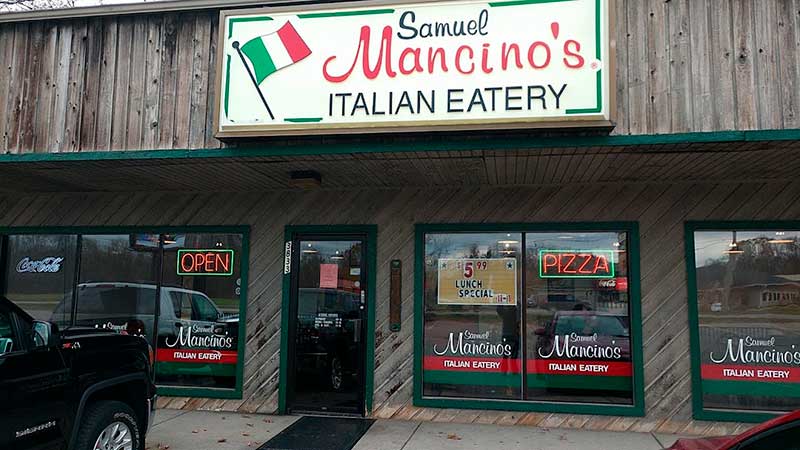 ---
Pop's Italian Beef and Sausage
Founded in: 1980
Franchising since: 2009
Franchise units: 14
Initial investment: $577,200 - $1,228,000
Franchise Fee: $25,000
Royalty Fees: 3%
The first Pop's store opened on March 24, 1980 thanks to the efforts of the Radochonsky family. And over 40 years later, they are still passionate about their work. On average, Pop's sells 1,000 to 2,000 pounds of beef per week at each location, as well as 15 to 30 gallons of domesticated hot frog. Their 100% Beef Hot Dogs are a unique blend, took over eight months of trial and error to create the recipe and is only suitable for Pop's. A dedication to quality and customer service has helped Pop's Italian Beef and Sausage expand to twelve locations in the southern suburbs and Indiana.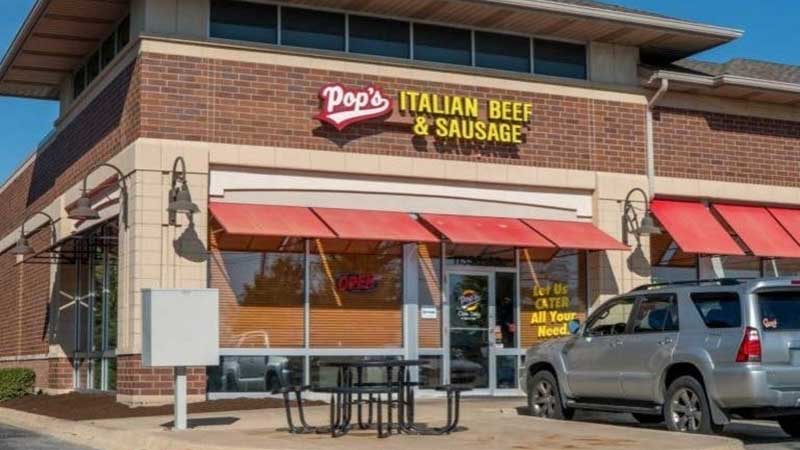 ---
Jeremiah's Italian Ice
Founded in: 1996
Franchising since: 2019
Franchise units: 14
Initial investment: $245,310 - $513,328
Franchise Fee: $30,000
Royalty Fees: 6%
Jeremiah's Italian Ice is a franchise that invites customers to taste a unique menu with a variety of Italian ice, gelati and soft ice cream, and other related products. Jeremiah's Italian Ice has been collecting delicious frozen treats since 1996. 40+ flavors of decadent Italian ice, premium soft ice cream and specialty gelati treats have carved a niche in the billions dollar frozen dessert industry.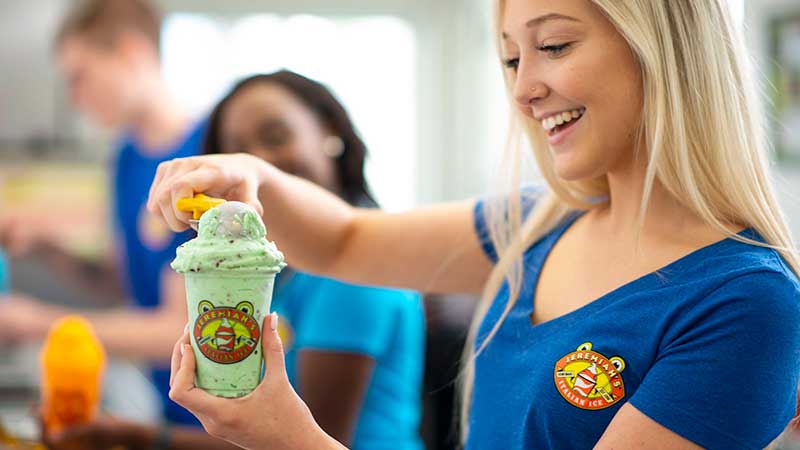 ---
Extreme Pita
Founded in: 1997
Franchising since: 1998
Franchise units: 100
Initial investment: $175,760 - $406,250
Franchise Fee: $30,000
Royalty Fees: 6%
The Extreme Pita menu offers a variety of sandwich wraps and pizzas made with pita bread, along with salads, pita chips and cookies. Extreme Pita's quick service pita sandwich restaurants are meeting all the expectations of today's and tomorrow's consumers that are looking for a quality, healthy alternative to traditional fast food. The Extreme Pita is currently looking for self-motivated, team players to become franchisees in the following areas: Arizona, Southern California, Texas, Virginia, Wisconsin and Canada.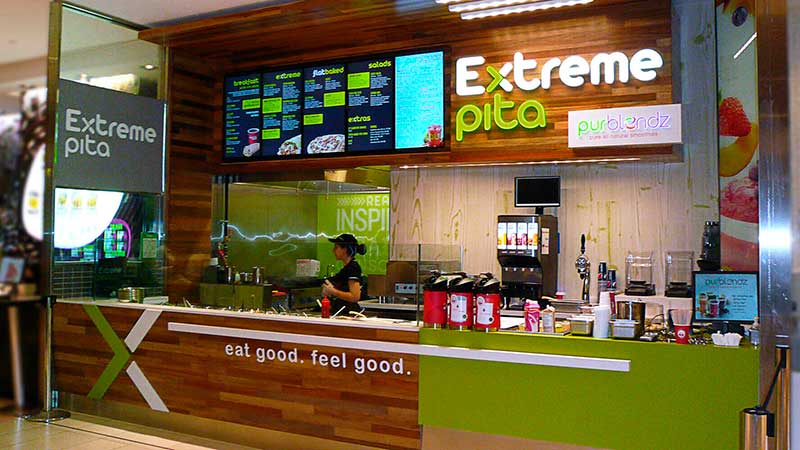 ---
Sarpino's Pizza
Founded in: 2000
Franchising since: 2001
Franchise units: 49
Initial investment: $306,000 - $497,000
Franchise Fee: $30,000
Royalty Fees: 6%
Sarpino's is an Italian eatery franchise founded in 2002 that combines vintage authenticity with modern brilliance. Since day one, over 19 years ago, Sarpino's has taken the time to prepare food from scratch with all the love and care that customers deserve. By combining an authentic, old-fashioned approach to food preparation with a hyperactive and inclusive menu, and building a robust delivery platform, Sarpino's Pizza has created a winning recipe for its business.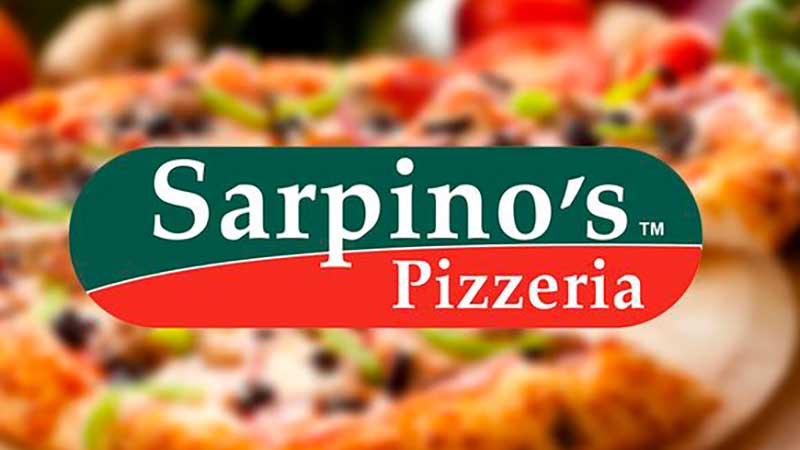 ---
Paciugo Gelato Caffe
Founded in: 2000
Franchising since: 2004
Franchise units: 26
Initial investment: $124,700 - $489,250
Franchise Fee: $20,000
Royalty Fees: 6%
Paciugo Gelato Caffe has fulfilled Hugo's dream of making and serving Pachugo, the best ice cream in the world. In 1999, armed with a secret family ice cream recipe, he moved to America and opened the first Paciugo store. It was love at first sight. America couldn't get enough of the silky smooth, irresistibly delicious ice cream served in an atmosphere that felt exclusively Italian. In 2000, thanks to a lot of hard work and the emergence of dozens of new ice cream recipes, Paciugo (the Italian word for "dirty mixture") was born. Over time, Pachugo spread to dozens of locations throughout North America. Paciugo is an ice cream and coffee concept serving fresh ice cream, coffee and signature drinks. All jellies are made from whole milk, water or soy and do not contain cream or other fats.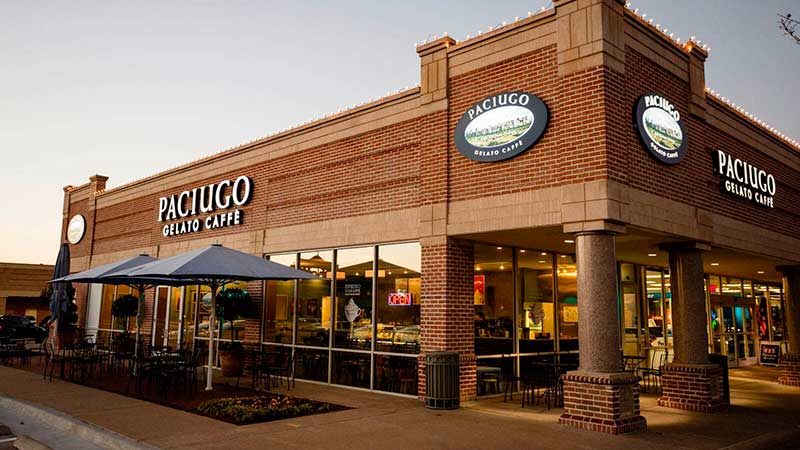 ---
Conclusion
To summarize, we can say any of the listed above Italian food franchises is worth buying. But there is a lot to consider while choosing the best one for you. Pay attention to the reputation of the brand, what training and support are offered, check if the other franchisees are successful. But the main thing you need to do is to align your budget with investment requirements of the brand. In order to ease the challenge, we have made the comparison flowchart of the best Italian food franchises in the USA for you. It shows the minimum estimated initial investment and initial franchise fee of each brand. By using it, you can figure out the difference in financial requirements for each franchise, and decide which one fits you the most.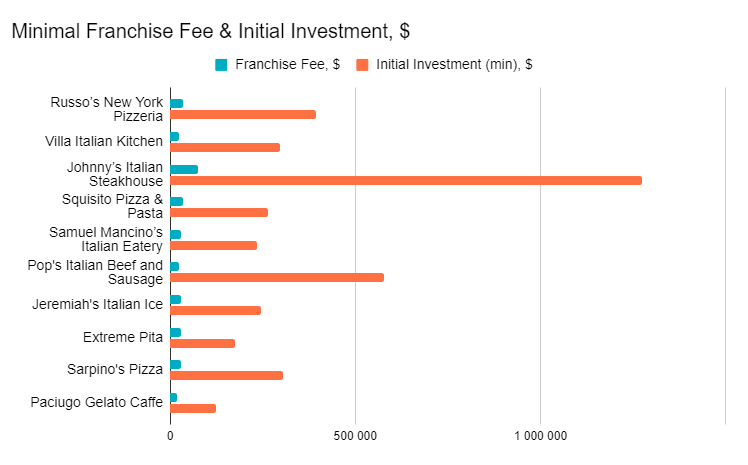 View all Italian Food franchises
Browse franchises by countries

USA

India

Canada

The UK

Indonesia

The Philippines

Australia

The UAE

Saudi Arabia

South Africa

Germany

Pakistan

Singapore

Malaysia
Other countries
Want to advertise your franchise with us and successfully boost your business?
Please send us your request and we will get back to you shortly!
DIDN'T FIND WHAT YOU WANT?
ASK THE EXPERTS