The 10 Best Beauty Franchise Businesses in Canada for 2023
Update: 12.11.2021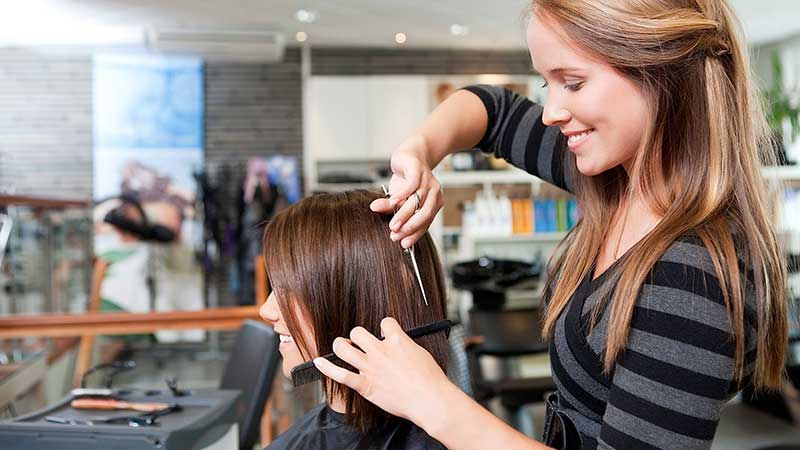 The cosmetics market in Canada is anticipated to increase to $1.6 billion in the next three years. In our endeavor to recommend you the best Beauty franchises in Canada to invest into, we compared the top list of previous years with the one for 2022. We noticed that the leaders remain the same which means they are worth your attention.
Beauty Franchise business is one of the fastest growing and most exciting opportunities of franchising in Canada. They provide a bunch of services for hair, body, face and nail care. The best beauty franchises are businesses with years of experience, unique products and services, a proven marketing and well-established business processes. If you dream about working in beauty industry and make a good profit, take a glance at the list of popular beauty franchise opportunities in Canada. The flagmans in beauty franchise sector are ready to share their valuable knowledge and tips with you in order to get mutual success.
Here is the top 10 beauty franchises in Canada
Magicuts
Founded in: 1981
Franchising since: 1981
Franchise units: 81
Initial investment: from $138,000
Royalty Fees: 6%
A leading retail salon franchise in Canada, Magicuts is a full-service hair salon for trend-conscious adults. As a business opportunity, Magicuts is an investment in the community, and in the lucrative beauty business. The salons offer the latest in cuts, color and professional products at a great value with convenient locations throughout Canada.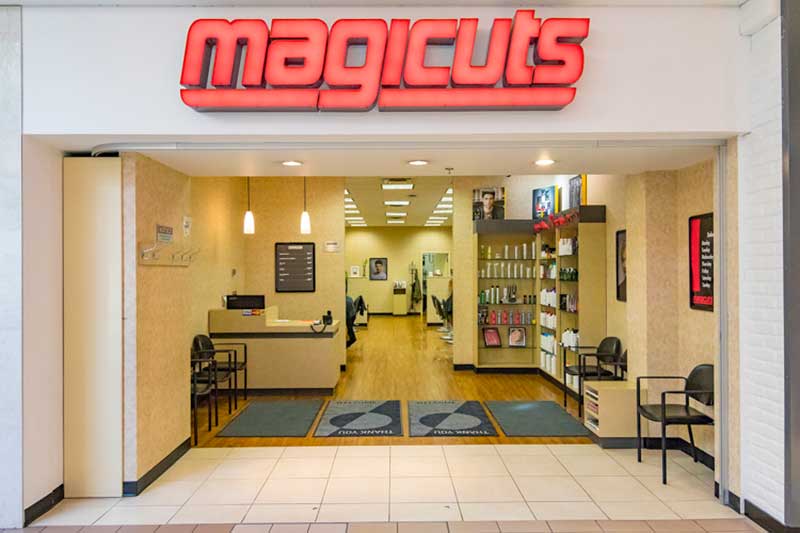 ---
Jade Electrolysis
Founded in: 2009
Franchising since: 2009
Franchise units: 6
Initial investment: from $100,000
Royalty Fees: 10%
Jade was born from our founder's personal experience of having unwanted hair she wanted removed – permanently. Jade has developed the processes and technology to end the torment of unwanted hair. We need people, maybe you, to implement our beliefs and behaviors, to make the people feel happy and comfortable in their own skin.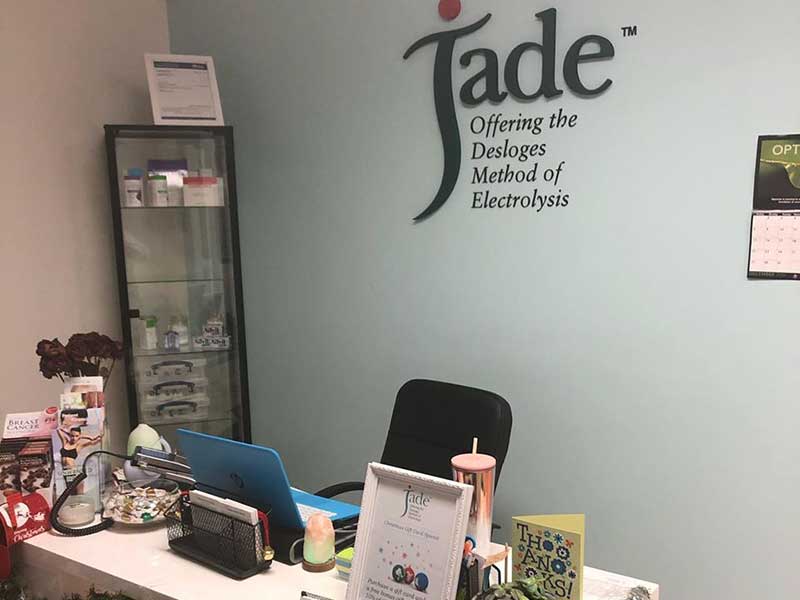 ---
Glamour Secrets Beauty Bar
Founded in: 2014
Franchising since: 2014
Franchise units: 6
Initial investment: from $250,000
Royalty Fees: 7%
We offer franchisees a tremendous investment opportunity, capitalizing on the market demand for quick, quality and experienced beauty services. Franchisees will enjoy the advantages of partnering with Glamour Secrets. As a Glam-n-Glow Express Beauty Bar franchisee, you will look forward to our value added services such as: Site selection and lease negotiation. We help to ensure you select and secure Canada's most sought after, high-traffic, retail locations. We will provide you with design, build out, equipment & more!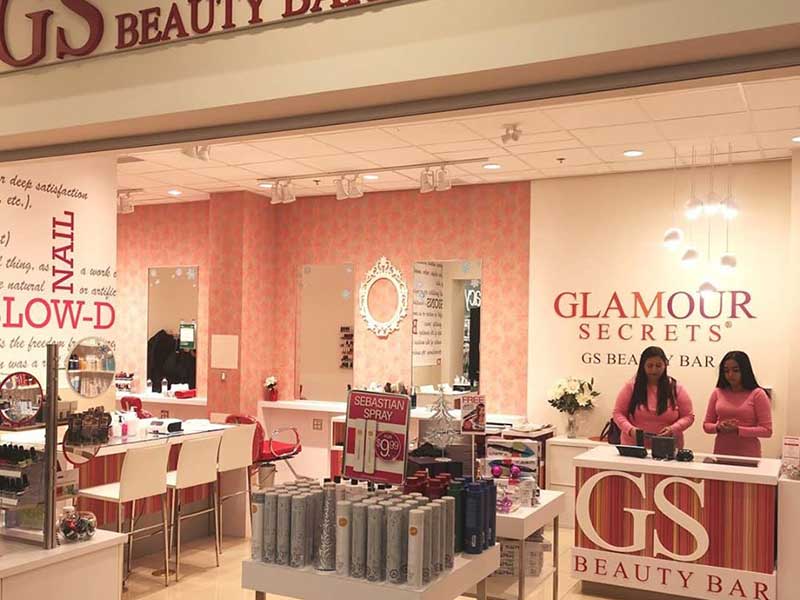 ---
Chatters Limited Partnership
Founded in: 1990
Franchising since: 1992
Franchise units: 39
Initial investment: from $450,000
Royalty Fees: 6%
Chatters Hair Beauty Salon is a 100% Canadian-owned, international award-winning franchisor, in business for over 25 years with approximately 110 units, located coast to coast. Our hair salons have enjoyed unprecedented levels of success, thanks to the innovative combination of buying power, dynamic marketing and operational support systems. Chatters is a fashion retailer and beauty store that responds to consumer demand by providing thousands of hair and beauty care products and full salon hair services under one roof. We have a great track record of success, proven by the fact that many of our franchisees own multiple units.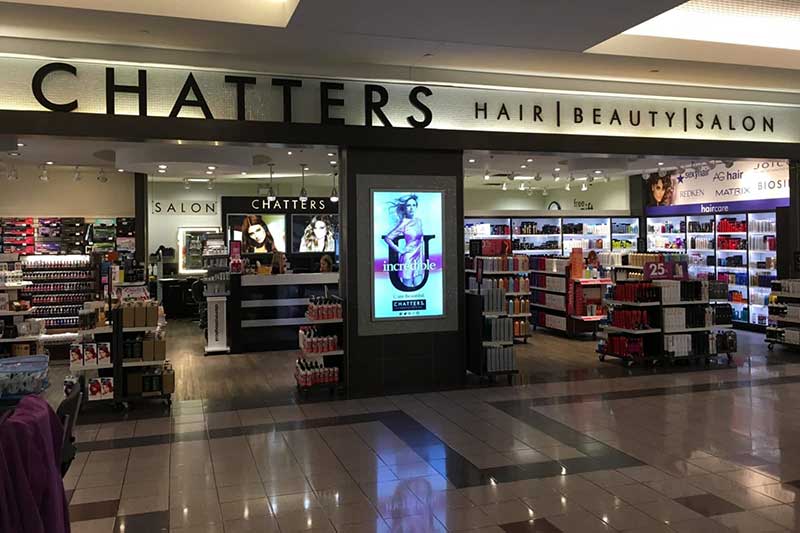 ---
Great Clips
Founded in: 1982
Franchising since: 1983
Franchise units: 4,350
Initial investment: from $149,000
Royalty Fees: 6%
Great Clips is a convenient hair cutting salon with more than 4,300 locations throughout North America. Franchisees enjoy this simple, recession and technology resistant business in a $65 billion industry. Manager-run salons allow you to keep your job. No haircare experience necessary. Cash business with no receivables. Over 35 years in the industry, and we continue to grow. Be a business owner and join a brand that is poised for growth in these new markets!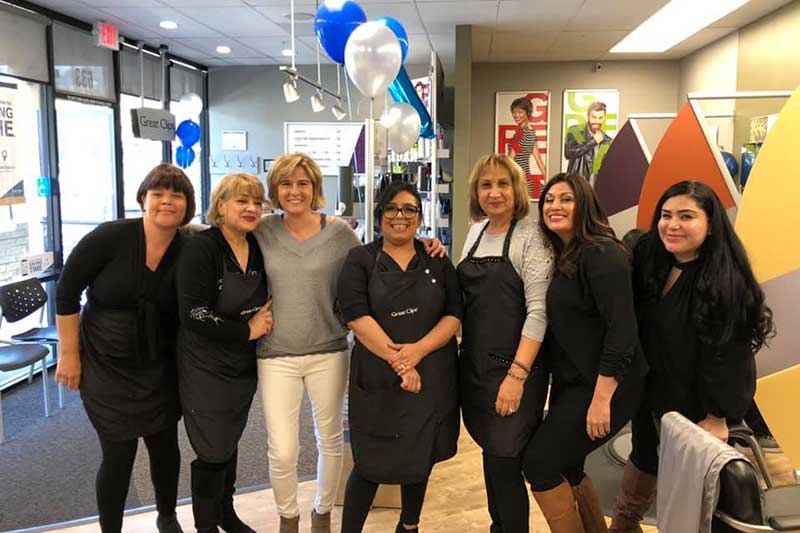 ---
Fantastic Sams Cut & Color
Founded in: 1974
Franchising since: 1974
Franchise units: 1,054
Initial investment: from $145,000
Royalty Fees: 0%
Hair care is a fun and dynamic industry and there is no better way to become a part of it than by owning a Fantastic Sams' franchise! With nearly 1100 locations in North America and over 40 years' experience in hair care and business management, Fantastic Sams is one of the largest full-service hair salon brands and a leader in the hair care industry. We offer a business model that provides the full-service salon experience at a value price. We provide all of the infrastructure, including real estate and development services and training for owners, managers and stylists. Full marketing support includes recruiting and retention of stylists, salon operations and product sales support.

---
Fuzz Wax Bar
Founded in: 2012
Franchising since: 2012
Franchise units: 1
Initial investment: from $200,000
Royalty Fees: 0%
The concept is simple. We focus on one thing and one thing only - waxing. At Fuzz Wax Bar you will get fast, focused and flawless service from our professional Fuzzologists all in the privacy of our super clean waxing rooms. You won't find fancy waterfall backdrops or the soothing sounds of nature beyond our door. We have skipped the fuss & frills to focus solely on the fuzz. Goodbye razor, hello gorgeous! We are excited to introduce Canada's first membership based wax bar franchise concept. We are committed to your success through our unique proprietary products, services and systems.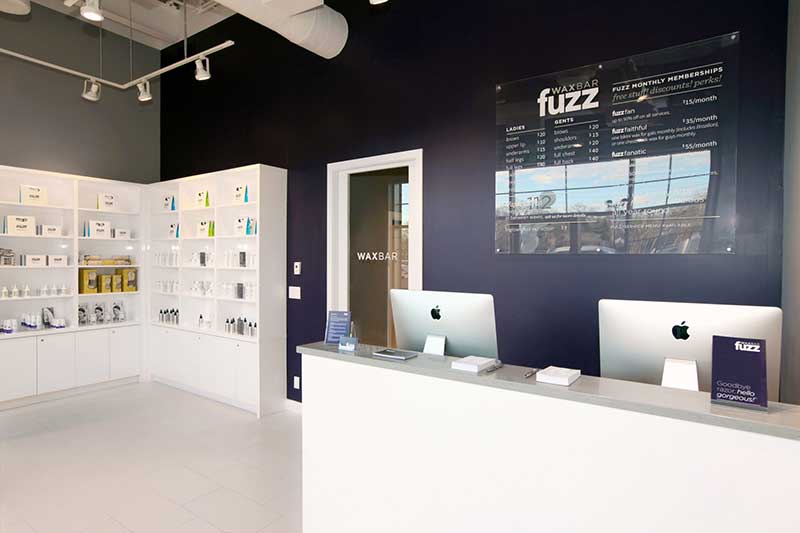 ---
Tommy Gun's Original Barbershop
Founded in: 2009
Franchising since: 2009
Franchise units: 85
Initial investment: from $400,000
Royalty Fees: 6%
Tommy Gun's Original Barbershop is a complete men's grooming destination incorporating the original barbershop concept with modern luxuries. Our décor is reminiscent of 1930's Chicago or New York featuring brick, steel, and authentic custom made leather barber chairs. Our barbershops are designed with the guest experience at the centre, creating a complete destination for male grooming including modern perks like automated check-in service, mobile app, in-mirror television viewing, iPads for surfing, big-screen televisions, and arcade-style games. Tommy Gun's is an industry leader seeking franchise business partners who wish to join our system catering to the grooming needs of men and boys.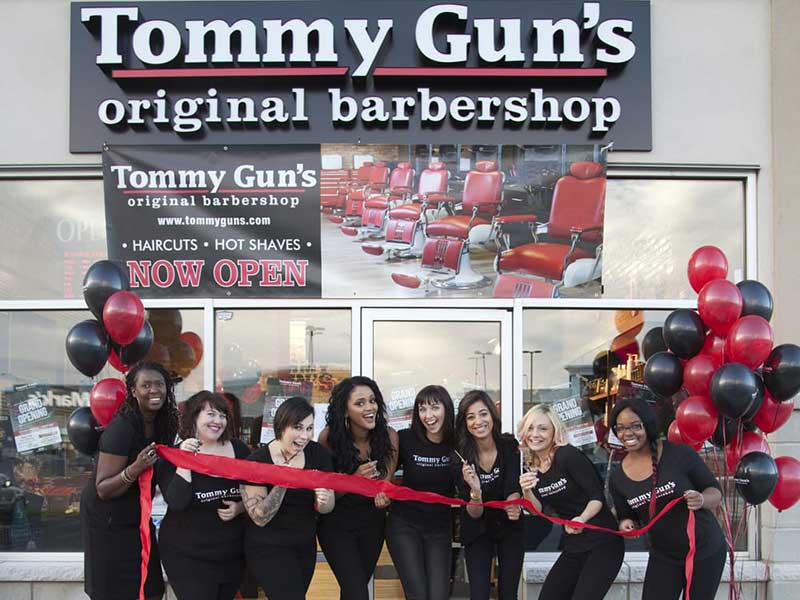 ---
Fabutan Suntan Studios
Founded in: 1979
Franchising since: 1985
Franchise units: 130
Initial investment: from $90,000
Royalty Fees: 7%
For over 30 years Fabutan has encouraged a balanced, moderate approach to indoor tanning. Educating our customers to maximize the benefits while minimizing the risks of too much or too little UV exposure, along with a strong emphasis on avoiding overexposure and sunburn, is the core foundation of Fabutan's "Smart Tanning" philosophy. Fabutan Sun Tan Studios is part of the International Smart Tan Network, committed to the research and education of responsible and moderate sun tanning, Fabutan is Canada's largest indoor tanning company, with 140 franchises and over 700 employees.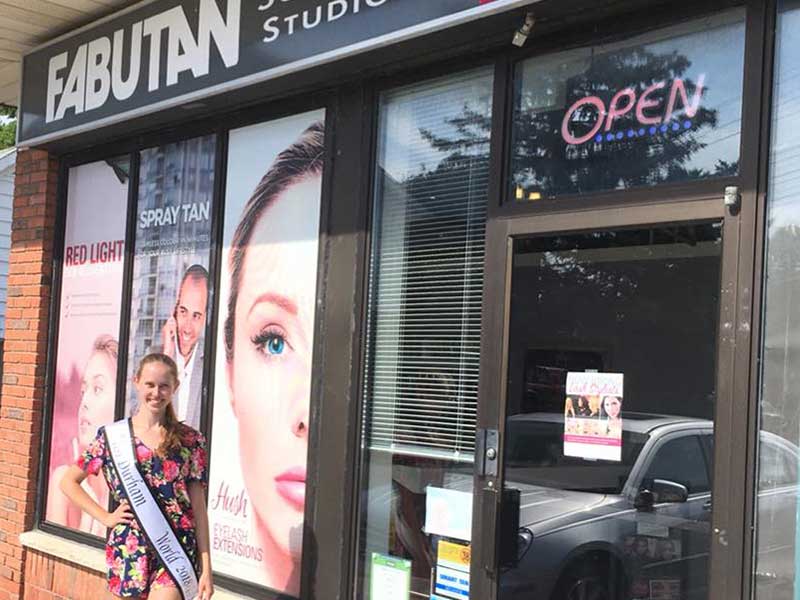 ---
Trade Secrets/Glamour Secrets
Founded in: 1990
Franchising since: 1993
Franchise units: 70
Initial investment: from $250,000
Royalty Fees: 6.5%
Trade Secrets/Glamour Secrets is North America's fastest growing and most exciting franchise opportunity. Trade Secrets offers the franchisee an opportunity to take advantage of its 24+ years as a leader in the retail beauty product industry. As a Trade Secrets/Glamour Secrets franchisee, you will retail over 10,000 of the hottest professional salon-quality products in an upscale, boutique retail environment. The products are the most well-known brand names in the beauty product world and are backed by millions in advertising.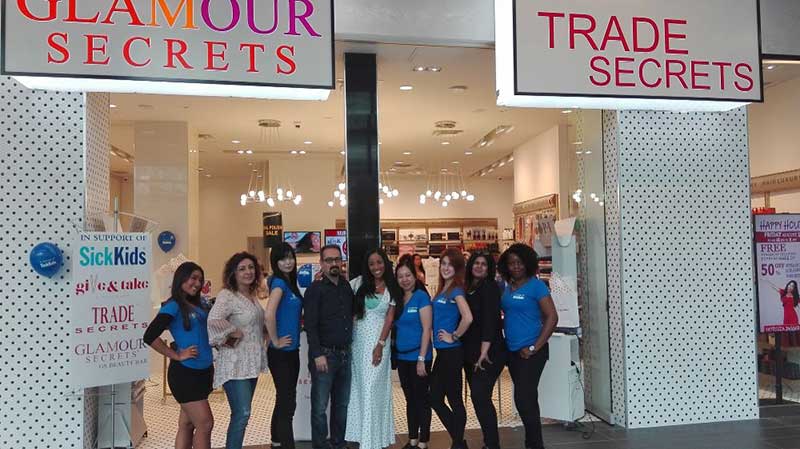 ---
Conclusion
To summarize, we can say any of the listed above beauty franchises is worth buying. But there is a lot to consider while choosing the best one for you. Pay attention to the reputation of the brand, what training and support are offered, check if the other franchisees are successful. But the main thing you need to do is to align your budget with investment requirements of the brand. In order to ease the challenge, we have made the comparison flowchart of the best beauty franchises in Canada for you. It shows the minimum estimated initial investment of each brand. By using it, you can figure out the difference in financial requirements for each franchise, and decide which one fits you the most.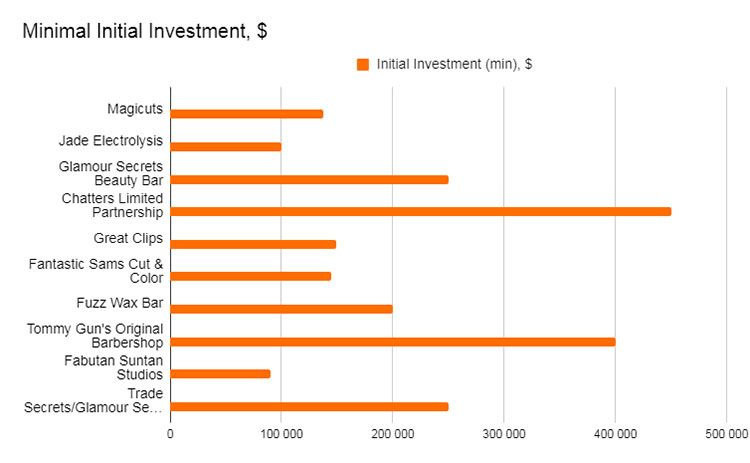 View all Beauty Franchises in Canada
Browse franchises by countries

USA

India

Canada

The UK

Indonesia

The Philippines

Australia

The UAE

Saudi Arabia

South Africa

Germany

Pakistan

Singapore

Malaysia
Other countries
Want to advertise your franchise with us and successfully boost your business?
Please send us your request and we will get back to you shortly!
DIDN'T FIND WHAT YOU WANT?
ASK THE EXPERTS