Best 10 Barbershop Franchises in 2022 in The UAE
Update: 04.11.2021

Running a barbershop is a good idea, because men begin to pay much more attention to their style and look than it was several decades ago. Therefore, the demand for haircut and other men-related services will be growing. In order to start a successful barbershop, the entrepreneur should have some experience in or insight on how the business works. There are many competitors on the UAE`s market which means that only interesting concepts with proven marketing and management can survive. The best barbershop franchises on the list below is a shining example of such businesses in the UAE.
Here is Best 10 Barbershop Franchises in the UAE
Sport Clips
Founded in: 1993
Franchising since: 1995
Franchise units: 1818
Initial investment: $246,300 - $394,500
Franchise Fees: $25,000 - $59,500
Royalty Fees: 6%
Sport Clips, Inc. offers haircut services for men and boys. It offers hot steamed towel treatment, relaxing neck and shoulder massage, scalp massage, and massaging shampoo services. The company also offers hair care and styling products. In addition, it offers franchising services. Sport Clips, Inc. was founded in 1993 and is based in Georgetown, Texas.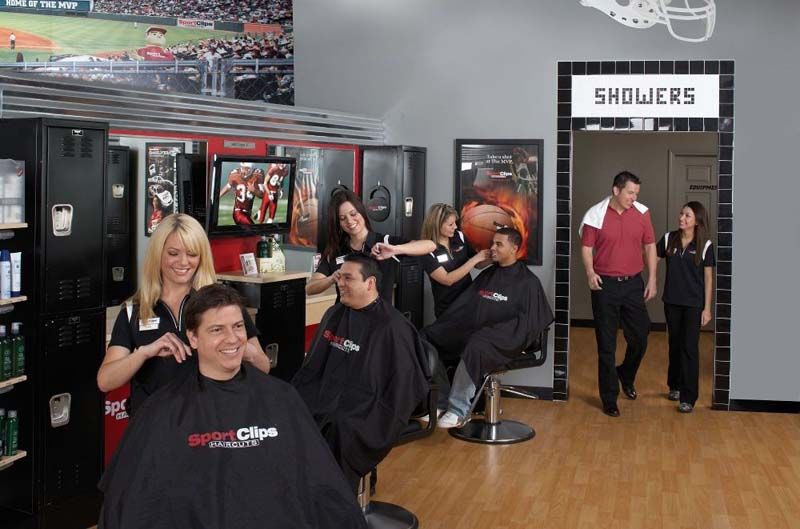 ---
The Great American Barbershop
Founded in: 2015
Franchising since: 2018
Initial investment: $175,500 - $297,000
Royalty Fees: 6%
More than a precision haircut, The Great American Barbershop is an experience. A modern barbershop specializing in shaving, hair, and more which is now looking for expansion due to their successful business model. It's not necessary to be a barber to own a barbershop.
---
First Choice Haircutters
Founded in: 1980
Franchise units: 400+
Initial investment: $182,000 - $274,000
Franchise Fees: $30,000
Royalty Fees: 7%
First Choice Haircutters is a subsidiary of Regis Corporation; the largest hair salon chain in the world which also owns other concepts such as Supercuts, Vidal Sassoon, Cost Cutters and SmartStyle. The salons offer professional, affordable hair care to value-conscious families in a friendly, relaxed atmosphere.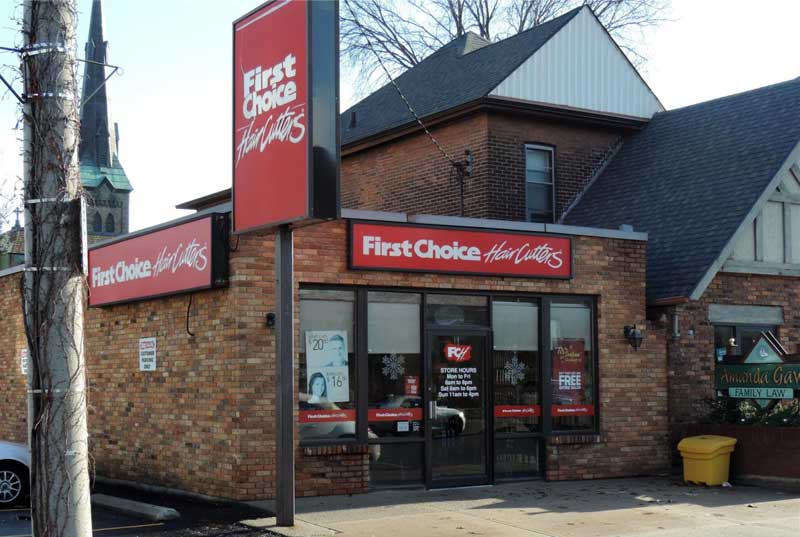 ---
BARBERSHOP "OLDBOY"
Founded in: 2014
Number Of Branches: 174 Worldwide
Initial investment: From $70,000
Royalty Fees: 5%
OldBoy Barbershop is much more than just a men's hair salon, it is even more than a men's club of interests, this is the place where you will find yourself and your style. The business plan with all technical details (in detail what franchisee spends on acquiring a franchise: room rental, sum for the goods, lump-sum payment, etc.) is available for all franchisee.
---
Kennedy's All-American Barber Club
Founded in: 2008
Franchising since: 2008
Franchise units: 14
Initial investment: $199,730 - $308,710
Royalty Fees: Varies
Kennedy's All-American Barber Club offers the finest haircuts for men, the lost art of straight-razor shaves, and a modern selection of grooming products. Kennedy's is reminiscent of your father's barbershop and is sure to become your favorite sanctuary to relax and finally enjoy an experience every man deserves. Today franchisor is seeking new franchise units worldwide.
---
RazzleDazzle
Founded in: 2008
Franchising since: 2015
Initial investment: $216,400 - $435,000
Franchise Fees: $30,000
Royalty Fees: 6%
At RAZZLEDAZZLE, it is all about the memorable experience! With Contagious Enthusiasm, barbershop provides world-class Customer Service and Quality products in a professional atmosphere. The RAZZLEDAZZLE™ barber shop franchise offers precision haircuts, as well as a full range of barbershop services, including, but not limited to: straight edge shaves, beard and hair coloring, mini massages (scalp, neck, shoulders, foot and hands), waxing (eyebrows, nose and ears), pedicures, manicures, shoe shines and shoe drop-off, to name a few.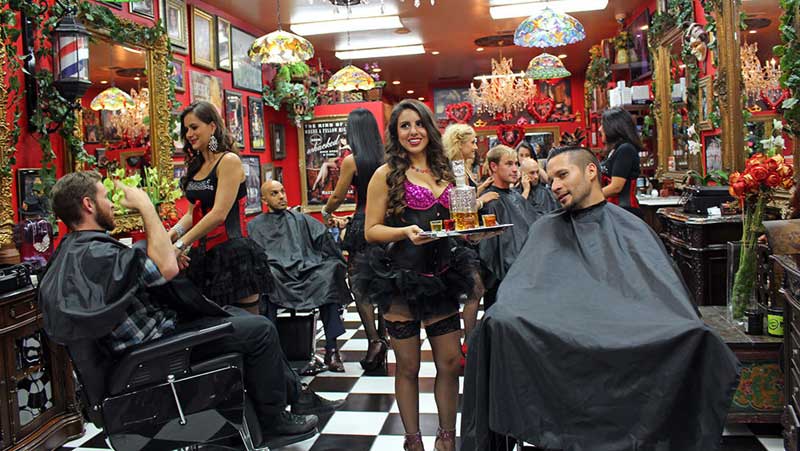 ---
Tommy Gun
Founded in: n/a
Franchise units: 21
Initial investment: $250,000 - $350,000
Franchise Fees: $30,000
Tommy Gun's was created to fill the void that existed in men's grooming. As a result, the barbershop experience has been reinvented, resulting in a brand new "male oriented" location, focusing on service and convenience.
---
Nikita Hair
Founded in: 1984
Franchising since: 2018
Initial investment: $162,300 - $268,550
Royalty Fees: 5%
Nikita Hair is a Scandinavian-based one of Europe's largest and leading hair salon chains that was established in 1984 and has since opened 150 salons in Europe and counting, has employed over 1,000 talented individuals, and proudly continues to service clients with over 30 years of experience. The Nikita concept makes this franchise unique. This concept has been developed and tested during more than 34 years of the company's history, ensuring clients leave with great hair and a great feeling.
---
V's Barbershop
Founded in: 1999
Franchising since: 2018
Initial investment: $196,700 - $371,000
Royalty Fees: 5 - 3.5%
V's Barbershops offer hair cutting, shaving, massages and facials. As a V's Barbershop franchisee, you will receive training on all aspects of operating the barbershop from pre-opening, operating and employee training. V's has created comprehensive, detailed manuals with step-by-step instructions on everything from how to select a site, how to hire and pay barbers to V's distinguished approach to hair cuts, shaves and facials.

---
Chaps & Co
Founded in: 2015
Franchise since: 2015
Chaps & Co is Traditional style barbershop, where a man can be a man, sit down, get an ice cold drink and chat during a clean haircut and a straight shave. Owned by three British partners, Chaps & Co is a Dubai-based traditional style barbershop known for its great reputation, approachable staff and highly skilled barbers that most men might want to pass by for a quick, clean haircut and straight shave.
---
View all barbershop franchises
Want to advertise your franchise with us and successfully boost your business?
Please send us your request and we will get back to you shortly!
DIDN'T FIND WHAT YOU WANT?
ASK THE EXPERTS