Best 10 Healthcare Franchise Business Opportunities in the UAE for 2023
Update: 04.11.2021
Healthcare concerns everybody. The UAE aim to enhance the healthcare industry through the development of healthcare infrastructure. The growing demand for healthcare services was caused by a sedentary lifestyle of the population and increasing number of medical tourists in the region. Smart entrepreneurs use the tendency to benefit from it. There are many healthcare franchises which are waiting to be expanded in the UAE. They deal with senior care, plastic surgery, wellness, manufacturing of high-quality generic medicines and many others. If you like helping people, you can make money doing it. Just pick up one of the Best 10 Healthcare Franchise Business Opportunities in the UAE here.
Here is Best 10 Healthcare Franchise Business Opportunities in The UAE:
GEMOTEST
Founded in: 2003
Franchising since: 2010
Franchise units: 360+ Worldwide
Initial investment: From $12,000
Royalty Fees: 2%
Gemotest is a well-known brand with many years of history trusted both by patients and the medical community. All franchisee will get financial plan development and budgeting so purchasing a stable and reliable franchise allows for optimal investment allocation and fairly quick return of investments.
---
AVA - Ayur Veda Aroma
Founded in: 2013
Franchising since: 2015
Franchise units: 11
Initial investment: $20,800 - $27,700
Royalty Fees: 10%
AVA is a natural and organic - skin and hair care brand, built on the interwoven principles of Indian Ayurveda which impart physical health benefits and olfactory notes of Aromatherapy promotes emotional wellbeing. It's a unisex brand and each of the blends are uniquely combining one original Indian note and a western note. AVA is looking forward to franchise their brand nationally and internationally.
---
Home Care Assistance
Founded in: 2003
Franchising since: 2004
Franchise units: 120+ Worldwide
Initial investment: $77,775 - $245,250
Royalty Fees: 5%
Home Care Assistance will be a pioneer in providing high quality, attentive aged care services, from care services 4 hours / day, 3 days / week, to 24/7 service. Home Care Assistance caregivers follow the company's Balanced Care Method, which is designed to promote healthy activity, stress reduction and social interaction for seniors, and Cognitive Therapeutics Method, which is designed to promote mental acuity through various cognitive activities. Their training brings long-term success to franchise partners, and will guide everything, from how to attract customers, to marketing, to operating offices.
---
Planet Healers
Established in: 2013
Franchising since: 2013
Franchise units: 26
Initial investment: $1,400 - $2,750
Royalty Fees: 50%
Planet Healers has the Most Unique and latest concept in the Field of Medicine utilizing the Most advanced Technology in accordance with the Guidelines laid down by the World Health Organisation. For the first time ever in the History of wellness, a concept in Holistic Healing based on your Voice Analysis. After achieving good results with patients utilizing this new system of healing, Planet Healers proudly announce its entry into the World of Direct Franchising.
---
Majestic Japanese Beauty Salon
Established in: 2009
Franchise units: 5
Franchise Fee: $19,000 - $24,000
Royalty Fees: $10,000/mo
Majestic Beauty is a leading Japanese cosmetic and aesthetic clinic with numerous operation outlets scattered all across Japan, Vietnam, Indonesia, Singapore, UAE, and Kuwait. Majestic Beauty makes use of the latest technologies, and techniques for nail, eyelashes, and hair removal treatments. Partner must be experienced in the field of beauty and wellness and must be able to provide services in their target territory.
---
Home Instead Senior Care
Founded in: 1994
Franchising since: 1995
Franchise units: 300+ Worldwide
Initial investment: $108,900 - $124,910
Royalty Fees: 5%
Home Instead Senior Care is an innovative business and is the world leader in providing non-medical care for older people in their own home. Operating in 14 countries and with over 190 franchises in the UK, the brand is well recognised and trusted all over world. Every Home Instead franchisee operates within a territory determined by the number of seniors within a postcode region. Home Instead has invested in sophisticated demographic technology, which identifies where a franchisee's target client base lives.
---
Ananta Medicare Ltd
Founded in: 1999
Franchising since: 2009
Franchise units: 15
Initial investment: $125,000 - $1,250,000
Royalty Fees: 30%
Ananta Medicare specializes in manufacturing and marketing of high-quality generic medicines as well as food supplements and cosmetic products with natural components and has their own plants in India and offices in Europe (UK), Asia (India) and the CIS (Ukraine). Active marketing department of «Ananta Medicare» uses the modern methods of promotion designed to meet the needs of consumers and specialists in the field of medicine and pharmacy. Successful building brands marketing strategies provide dynamic development of the company in different markets. Distributor should have basic knowledge of pharma registration and industry within their country. They should have required space in their target territory.
---
Global Wellness Enterprises
Founded in: 2010
Initial investment: $19,000 - $28,800
Royalty Fees: 15%
Global Wellness is a 'one stop shop' for providing scientific & evidence based 'Holistic, Integrated & Smart Weight Loss' services combining the best of technology, nutrition science, Yoga & Behaviour Change. When you buy a franchise from Global Wellness Enterprises, you get a complete package: Guidance, Technical Training, and Support. The model will be deployed on a revenue sharing basis and offers a high ROI with low upfront investment.
---
Real Pilates
Founded in: 2009
Initial investment: From $35,000
Royalty Fees: 6%
Real Pilates is a specialized boutique Pilates studio that offers high quality group and private Pilates training sessions as well as a limited number of group Yoga classes. Real Pilates's objective is enriching people's lives which means making a significant tangible impact in the wellbeing of people coming from of all walks of life, whatever their mind and body objectives be: injury rehab, toning, general fitness, weight loss, healthy pregnancy, athletic conditioning, etc. If you like the idea of owning your own wellness business and having a profound impact on the health and wellness of others, then you have come to the right place. Enter the Real Pilates franchise family, which gives you the opportunity to run your own Mind-Body Studio with a fast-growing, proven business model and the comprehensive support of other passionate team.
---
Illuminations Well Being Center
Founded in: 2006
Franchising since: 2006
Franchise units: 2
Initial investment: From $225,000
Royalty Fees: 5%
Illuminations is a well-being center offering a variety of services based on holistic healing, mental well-being and personal growth for people to unearth their true potential. Illuminations offers a successful and unique business model, by seamlessly integrating a vast range of wellness related. Partnering up with Illuminations can be a promising opportunity to be a part of a rewarding model of business that is not only financially rewarding but inspires and helps individuals, within the private, corporate and educational sector to unearth their inner unlimited potential.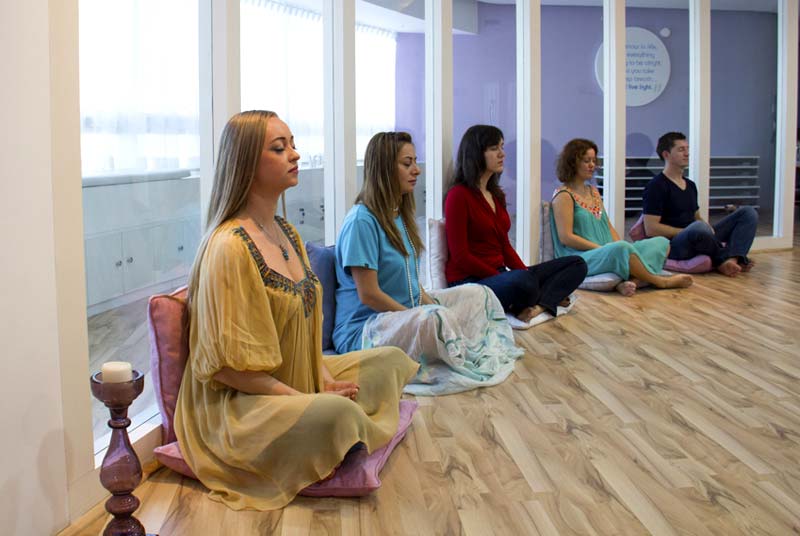 ---
View all Healthcare Franchise
Want to advertise your franchise with us and successfully boost your business?
Please send us your request and we will get back to you shortly!
DIDN'T FIND WHAT YOU WANT?
ASK THE EXPERTS