Best 10 Ice Cream Franchise Opportunities in Nigeria of 2023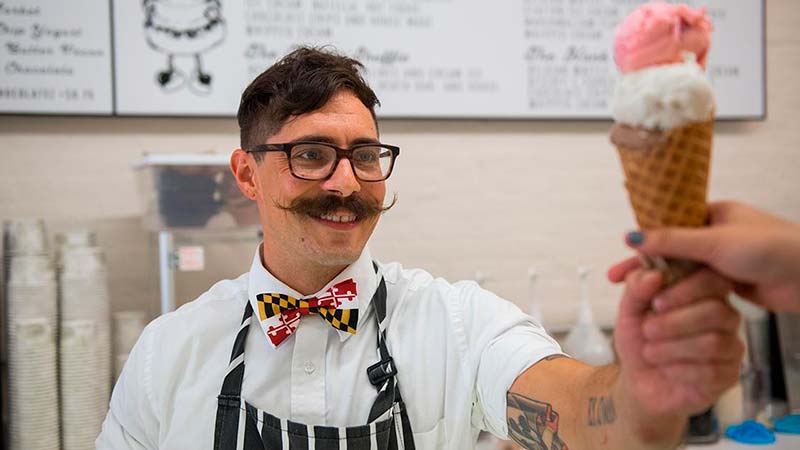 The Ice Cream market is predicted to show impressive growth all over the world in 2022. Such a tendency is explained by the introduction of innovative products, demand for premium ice cream, and more options of low-fat and healthy products. Being one of the hottest places in Africa, Nigeria offers the best ice cream franchise opportunities for entrepreneurs. Obviously, the cooling dessert is consumed with pleasure by citizens and tourists in hot weather. Interestingly, that top ice cream franchises to own are not limited only to production and distribution of the sweet dish. There is an abundant choice of concepts and products the brands operating in the field offer. On the one hand, there are a lot of ice cream types such as gelato, frozen yogurt, sorbet, on the other hand, the concepts of serving the dessert also differ from cafes to stores. We have built a list of top Ice Cream franchises for sale. Rest assured that the franchisors will provide you with everything you need to run a business; starting from trainings and finishing with constant support.
Here is top 10 ice cream franchise businesses to own in Nigeria
Cold Stone Creamery
Founded in: 1988
Franchising since: 1994
Franchise units: 1,249
Initial investment: from ₦129,000,000
Franchise Fee: ₦11,000,000
Royalty Fees: 6%
Cold Stone Creamery is the ultimate ice cream franchise, beloved by millions of customers in America and around the world. Founded in 1988, Cold Stone Creamery has grown to nearly 900 locations in the United States and in multiple markets. Cold Stone Creamery is rolling out a development initiative with the aim of growing the brand by hundreds of locations in the coming years. We're actively seeking savvy entrepreneurs with a passion for ice cream and the customer in-store experience to bring the Cold Stone Creamery franchise to new communities at home and abroad.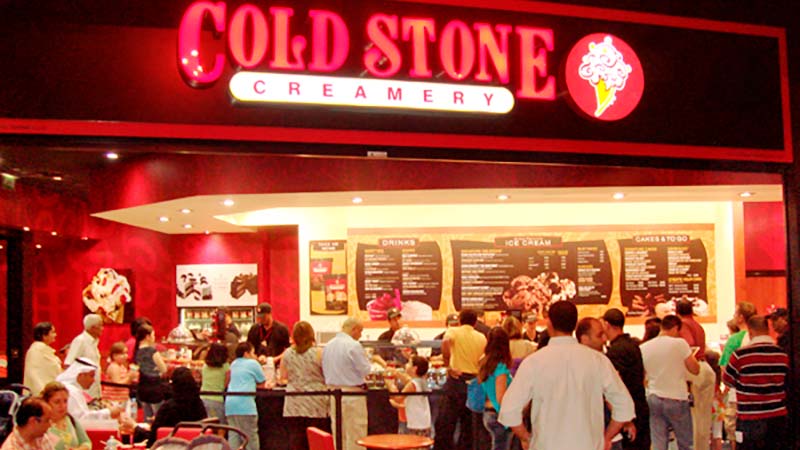 ---
Amorino
Founded in: 2002
Franchising since: 2006
Franchise units: 200+
Initial investment: from ₦141,000,000
Franchise Fee: ₦17,000,000
Royalty Fees: No
Amorino has become the #1 premium Italian gelato counting twice more outlets than any other gelato competitor. The genuine nature of gelato has gradually eclipsed the banality of ice cream. We are leading the wave. We are proud to offer an excellent alternative to industrial, artificial, high-calorie ice cream that other brands are tempted to use. A vast election of organic and vegan options have been introduced, we believe this will help us meet current demand. As part of the Amorino family, they will assist you in achieving success & growth for your store. They will actively assist in the preparation and opening of your boutique. Their support will also include identifying key locations for your store. They will also assist in organizing pre-opening activities, training, and follow-up.
---
Haagen Dazs
Founded in: 1961
Franchising since: 1976
Franchise units: 800+
Initial investment: from ₦57,000,000
Franchise Fee: ₦12,000,000
Royalty Fees: No
Haagen-Dazs has been a franchiser since 1976 and we have franchisees that are still with us today after 25 years. Today, inspired by this, we invite customers to more than 800 extraordinary shops around the world, where they can taste over 24 premium flavors, in a setting as extraordinary as our ice cream itself. As one of the world's most recognized ice cream brands, we offer unmatched franchisee support and training to align with this. We invest in our franchisees and provide the support that is second to none, providing support from the very beginning of the journey and throughout. Our support plan helps our franchisees to build and sustain long-term success.
---
Baskin-Robbins
Founded in: 1945
Franchising since: 1948
Franchise units: 7,752
Initial investment: from ₦38,000,000
Franchise Fee: from ₦5,200,000
Royalty Fees: 5,9%
Baskin-Robbins is one of the world's largest chains of ice cream shops. Baskin-Robbins' development strategy is focused on opening ice cream outlets in high to mid-market residential populations and high street locations within the leisure and tourist-heavy environments. Baskin-Robbins seeks entrepreneurs with a passion for their local community and who have a passion for ice cream - candidates with a dedication to operational excellence are of particular interest. Franchisees get an opportunity to enter this popular sector and be part of a traditionally high-performing business backed by expert support from head office.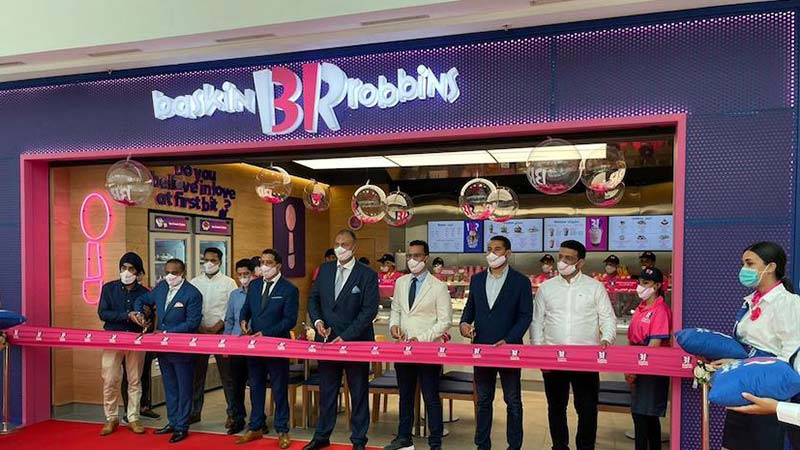 ---
Marble Slab Creamery
Founded in: 1983
Franchising since: 1984
Franchise units: 333
Initial investment: from ₦132,000,000
Franchise Fee: from ₦6,200,000
Royalty Fees: 6%
Marble Slab Creamery is a fun, flexible franchise concept that fits in nearly any community. Because GFG's franchise brands have already expanded into over twenty countries, we know what it takes to start franchises around the world. And Marble Slab is ready to expand! Ice cream transcends language and culture, and we all love this sweet, cold treat. Marble Slab Creamery is an extremely flexible franchise because it can fit essentially any space! It is easy to bring Marble Slab to your community because we have options for traditional stores (in malls or shopping centers) and non-traditional stores (in airports, stadiums, and more), so your community will almost certainly have a space that meets our requirements.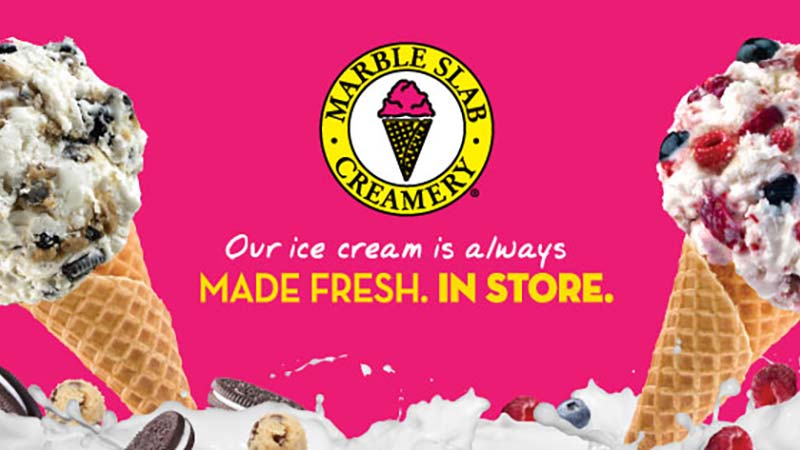 ---
Dairy Queen
Founded in: 1940
Franchising since: 1940
Franchise units: 7,085
Initial investment: from ₦480,000,000
Franchise Fee: from ₦19,000,000
Royalty Fees: 4%
To many of our franchisees, the Dairy Queen brand represents comfort, joy, and timeless tradition. Now you're invited to become a part of it. Whether you want to give back to your community or continue the tradition of serving great food and classic frozen treats, our franchise support team is here for you. If you have a smile and a story to share, a passion for giving back to your community, and the drive to maintain a successful and established franchise, we invite you to join our team. We're committed to helping our franchisees grow their sales and their profits. Our goal is to give every Dairy Queen ice cream franchisee the same success story so they can become part of our timeless tradition and create excellent customer experiences for DQ® fans around the world.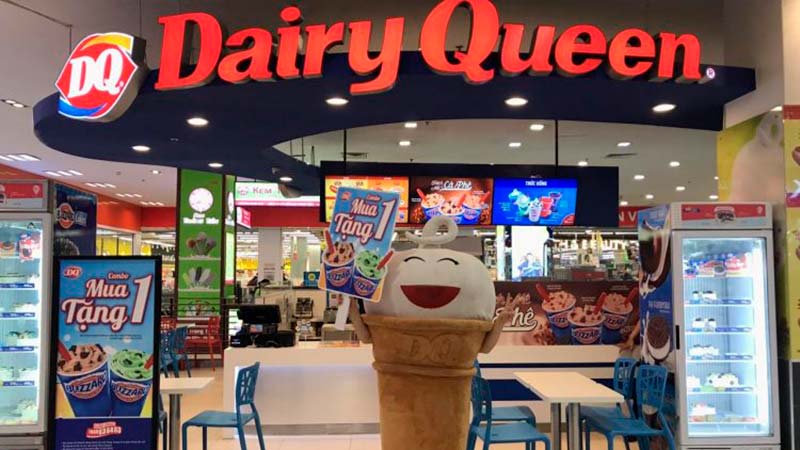 ---
Amul Ice Cream Scooping Parlour
Founded in: 1946
Franchising since: 1946
Franchise units: 1500+
Initial investment: from ₦3,300,000
Franchise Fee: from ₦280,000
Royalty Fees: No
Amul is an Indian Dairy/FMCG company that was started in the year 1946 with its head office location in Gujarat, India. It is one of the World's largest producers of milk and milk products. Initially, the company was referred to as Anand Milk under the Federation Union Limited named as Amul. The company has more than 30 years of experience in manufacturing the milk products. It offers wide variety of products like Ghee, Paneer, Skimmed Milk Powder, Ice cream, Butter, Cheese and indigenous sweets etc. Amul, now offers an excellent business opportunity to entrepreneurs who can become franchisees of the Amul Scooping Parlours and be a part of the growing ice cream industry with India's most popular brand. You can earn extremely attractive returns even with a relatively moderate investment.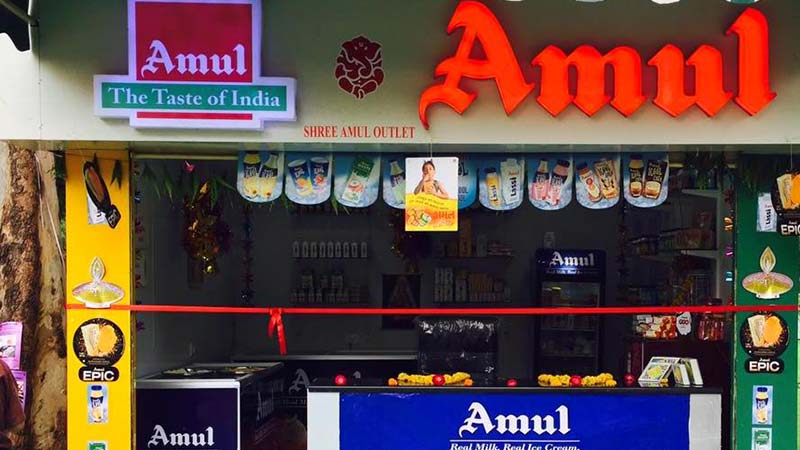 ---
Carvel
Founded in: 1934
Franchising since: 1947
Franchise units: 374
Initial investment: from ₦128,000,000
Franchise Fee: from ₦13,000,000
Royalty Fees: $2.53/gallon
Since 1934, our guests have craved Carvel, America's Freshest Ice Cream. They love the taste of fresh, handcrafted ice cream, which keeps them coming back for more. It's a tradition. Carvel provides a broad range of support, including operations guidance to help ensure the Shoppe is running at optimal efficiency, supply chain dedication to menu development, and cost optimization. When it comes to purchasing power, franchise owners benefit from leveraging the buying power of multiple brands purchasing ingredients and materials across more than 20 states and over 10 countries.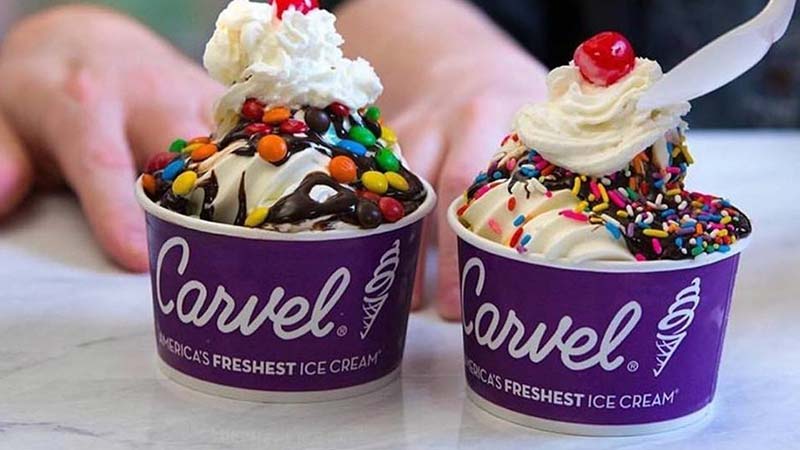 ---
Rita's Italian Ice
Founded in: 1984
Franchising since: 1989
Franchise units: 543
Initial investment: from ₦81,100,000
Franchise Fee: from ₦14,500,000
Royalty Fees: 6,5%
Rita'sItalian Ice franchise has unique products, a loyal following, and a simple business model built for growth. When guests walk into a Rita's Italian Ice, they know they are in for a treat. Bright smiles and bright colors greet them, along with a cornucopia of icy goodness. Rita's has thrived because we provide unique frozen desserts that combine the best of American and Italian dessert traditions. The result is an experience unlike any other that has earned Rita's a cult-like following. Rita's has also thrived thanks to a business model that helps entrepreneurs start and grow a business that they love. Our walk-up and drive-thru options help make it a simple-to-run, simple-to-grow business model, while our walk-in and mobile options make it a great fit for entrepreneurs who are looking for a fun, community-oriented business.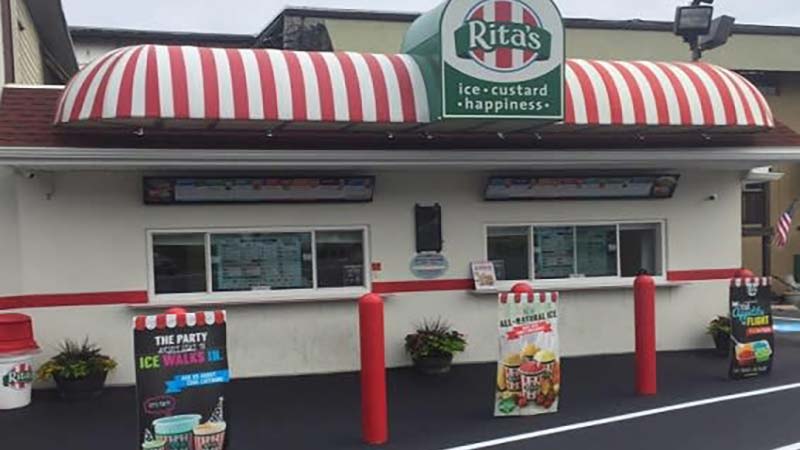 ---
Dippin' Dots
Founded in: 1988
Franchising since: 1999
Franchise units: 226
Initial investment: from ₦46,700,000
Franchise Fee: from ₦6,200,000
Royalty Fees: Varies
A Dippin' Dots & Doc Popcorn co-brand franchise is the perfect combination of sweet & salty – hot & crunchy – and cold & creamy. With something for everyone – delicious ice cream & mouth-watering popcorn – your franchise location will be serving up fun to happy smiling customers all year long! Do you have what it takes to Taste the Fun! and Create Smiles? We are looking for people with an entrepreneurial spirit who are willing to jump into an exciting opportunity to 'be your own boss' while offering the best tasting snacks on the planet and providing world-class customer service.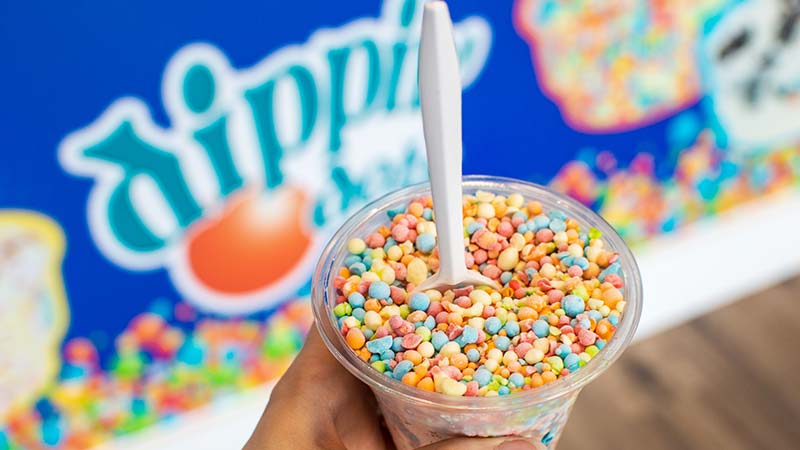 ---
Conclusion
To summarize, we can say any of the listed above ice cream franchises is worth buying. But there is a lot to consider while choosing the best one for you. Pay attention to the reputation of the brand, what training and support are offered, check if the other franchisees are successful. But the main thing you need to do is to align your budget with the investment requirements of the brand. In order to ease the challenge, we have made the comparison flowchart of the best ice cream franchises to own in Nigeria for you. It shows the minimum estimated initial investment and an initial franchise fee for each brand. By using it, you can figure out the difference in financial requirements for each franchise, and decide which one fits you the most.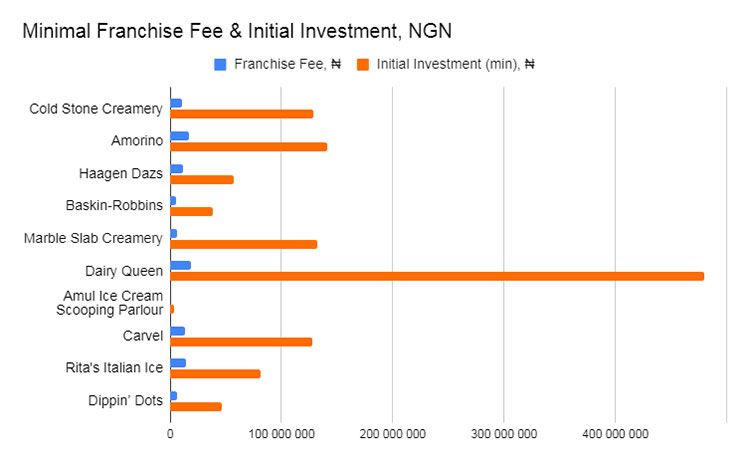 View all Ice Cream franchises
Browse franchises by countries

USA

India

Canada

The UK

Indonesia

The Philippines

Australia

The UAE

Saudi Arabia

South Africa

Germany

Pakistan

Singapore

Malaysia
Other countries
Want to advertise your franchise with us and successfully boost your business?
Please send us your request and we will get back to you shortly!
DIDN'T FIND WHAT YOU WANT?
ASK THE EXPERTS