Best 7 Coffee Shop Franchise Opportunities in Nigeria of 2022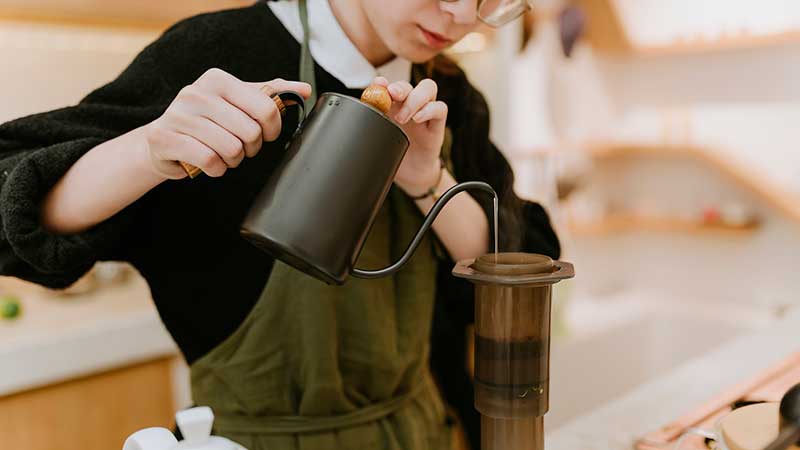 Сoffee shop franchises are becoming quite popular in Nigeria. Although historically, Nigerian consumers have drunk tea, cocoa, and instant coffee, today their tastes begin to change for more quality coffee. Moreover, Nigerians like to spend quality time with their friends and families not only at home but also going out. If we consider the fact that the country is highly populated, we may assume that it can provide the best coffee franchise opportunities. Coffee shop brands operating in the country vary by their products and services. A list of coffee franchise businesses includes mostly American and European brands. The franchisors are looking for new franchisees to expand their business. They offer pretty favorable conditions of collaboration, extensive training programs, and operating, research and development, marketing support. Becoming their franchisee you join a well-known brand with a lot of loyal customers and a successful business.
Here is top 7 Coffee Shop franchise businesses in Nigeria
Bo's Coffee
Founded in: 1996
Franchising since: 2001
Franchise units: 25
Initial investment: ₦8,155,200
Franchise Fee: ₦8,155,200
Royalty Fees: 5%
Philippine coffee has gained popularity over the last couple of years, with varieties earning international awards for taste and quality. This highlights great achievement in production quality of our local farmers. Most of our coffee beans are sourced locally. This is how proud We have seen trends come and go in our 25 years of serving homegrown brew. Change is a constant in the industry. What has not changed is our passion for delighting our customers and continuously contributing to the development of the Philippine coffee industry. The love, warmth and care that Filipinos are famous for is the foundation of our team of store partners. We strive to bring out the best of our culture by offering unparalleled customer service that showcases our very own branded style of hospitality.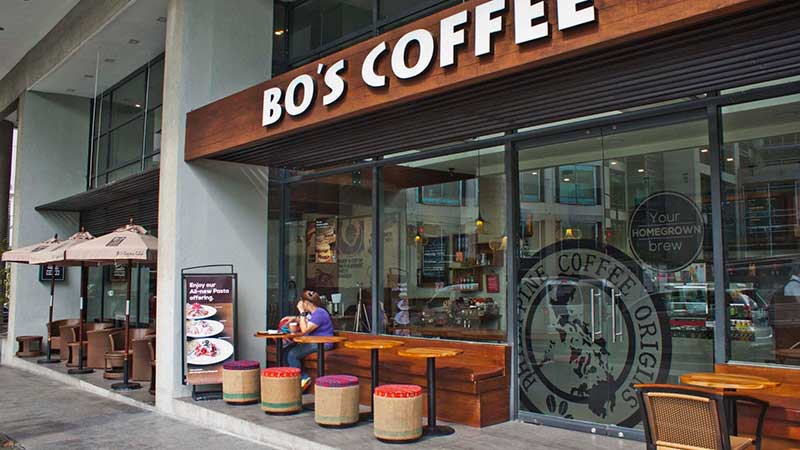 ---
Blenz Coffee
Founded in: 1992
Franchising since: 1992
Franchise units: 75
Initial investment: ₦102,952,700 - ₦226,496,000
Franchise Fee: ₦14,413,400
Royalty Fees: 8%
In 1992, Blenz Coffee opened its first café on iconic Robson Street in the heart of downtown Vancouver. Blenz never stops the search for inspired, passionate, and devoted individuals who will find happiness and success in running their own business in partnership with us. Our stores are not just a retail space for coffee; they're alive in their community, welcoming in the neighbourhood and bringing people together. The franchise owner and their team is the figurehead of this community listening, interacting and crafting friendships. Whether you're making your first leap into the independent business world or looking for your next good investment, Blenz truly is a perfect choice.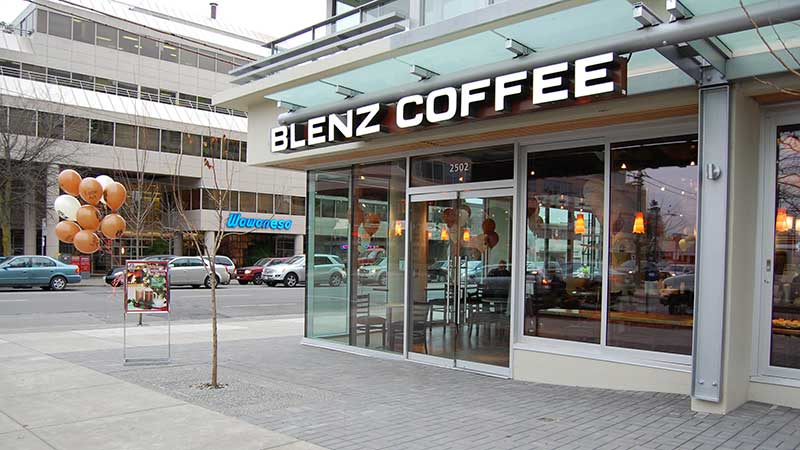 ---
Costa Coffee
Founded in: 1971
Franchising since: 1978
Franchise units: 3,880
Initial investment: ₦138,488,200 - ₦443,162,200
Costa operates 2,000 coffee shops in the UK alone. Opening its first international store in Dubai in 1999 it has also expanded globally, now running over 1,000 shops worldwide. In 2007 it overtook the American brand Starbucks as the UK's largest coffee chain. With a corporate franchise Costa will help you incorporate the franchise into your current business. This kind of partnership is different from a standard franchise agreement, in that it is set up in an existing place of business: typically a hospital, food court, university, or cinema. These are typically very successful, adding good coffee and style to any work or leisure environment. This is the best way to get involved with Costa at the moment, as a franchise partner your existing business will benefit from the attraction of Costa coffee, with support from the company framework.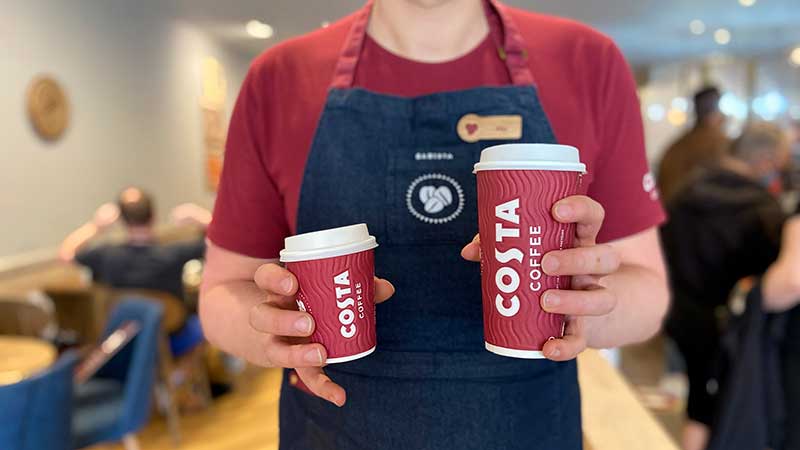 ---
Mikel Coffee Company
Founded in: 2008
Franchising since: 2011
Franchise units: 270
Initial investment: ₦116,513,100 - ₦699,078,600
Franchise Fee: ₦25,632,900
Royalty Fees: 5%
The Mikel Coffee Company is an international branded coffee chain. The company's course began in Greece in 2008, offering a distinctive experience in fresh high-quality coffee flavors and introducing a comprehensive and innovative customer service experience. Since then, we have witnessed rapid growth as we have expanded both the quality of the products and our excellent customer service, as well as the friendly atmosphere in each one of our stores internationally. The Master/Area/ Normal Franchisee partner should be willing to join the international network of the Mikel Coffee Company and be ready to work together to establish and flourish in every location we set out to expand in. We provide operating, research and development, marketing support along with deciding the menu.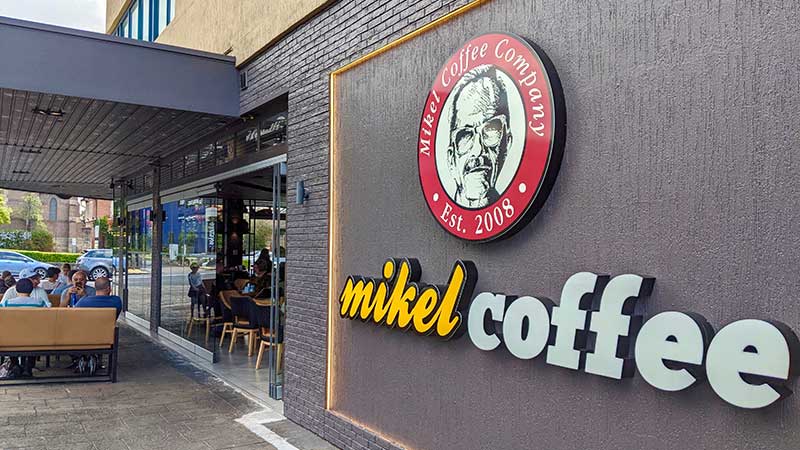 ---
PJ's Coffee of New Orleans
Founded in: 1978
Franchising since: 1985
Franchise units: 123
Initial investment: ₦82,774,000 - ₦240,497,600
Franchise Fee: ₦14,413,400
Royalty Fees: 5%
Are you passionate about gourmet coffee? So are we! In many ways, coffee gives us the inspiration we need to get through busy days and long nights. As a PJ's Coffee franchisee, you can help inspire members of your community to achieve their daily goals while you work toward your own. Personal freedom and professional success can be yours for the taking. At PJ's, we don't just serve coffee. We deliver authentic experiences that people can gather around. Our guests aren't just customers, they are neighbors with whom we are committed to building lasting relationships. We look forward to helping you achieve both personal freedom and professional goals while you provide a unique, southern hospitality experience for your customers.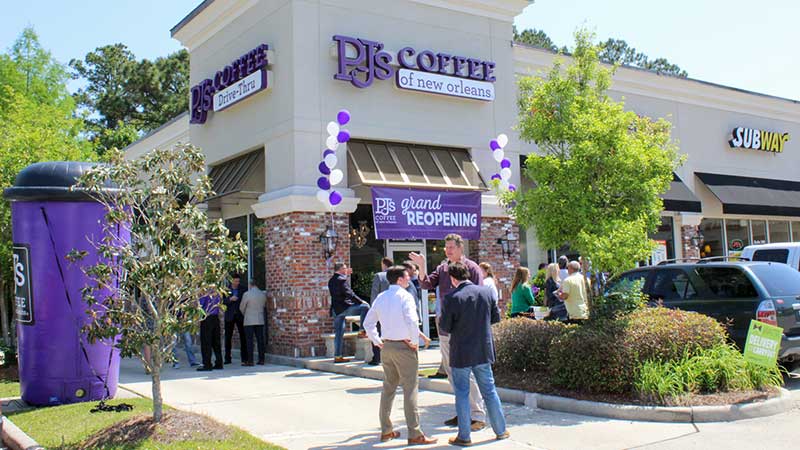 ---
Xpresso Delight
Founded in: 2003
Franchising since: 2004
Franchise units: 200
Initial investment: ₦34,798,000 - ₦44,063,800
Franchise Fee: ₦15,442,900
Royalty Fees: ₦45.30 - ₦61.77/cup
Founded in 2003, Xpresso Delight specializes in providing coffee systems and our exclusive proprietary premium blend of coffee to the high-end corporate market in Australia, New Zealand and the United States. Since 2004 we have sold over 200 franchises internationally. A stunningly simple concept. We transplant the cafe experience into the workplace with our stunning coffee machines, our exclusive proprietary premium blend of coffee and personal coffee concierge service. There are no up front costs, no contracts, and we simply charge a per cup rate to our clients. Delivering everyone's favorite cafe-style coffees at the press of a button.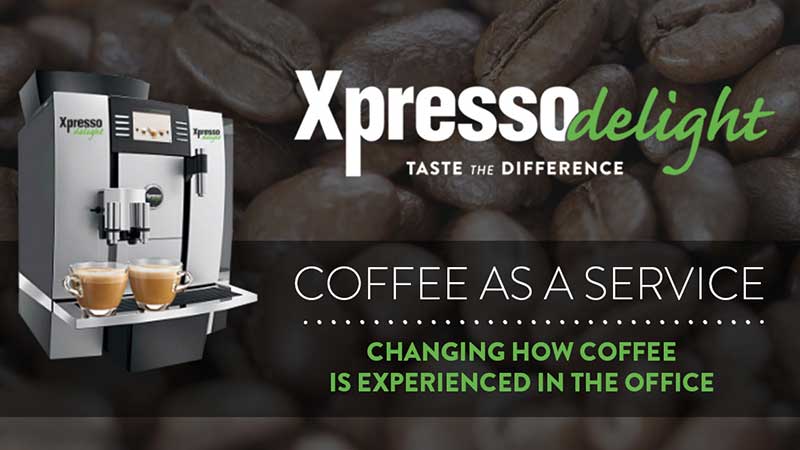 ---
The Coffee Bean & Tea Leaf
Founded in: 1963
Franchising since: 2002
Franchise units: 725
Initial investment: ₦75,464,300 - ₦253,469,600
Franchise Fee: ₦6,177,200 - ₦10,295,300
Royalty Fees: 5,5%
Founded in Brentwood, California in 1963, The Coffee Bean and Tea Leaf is a café focused on offering the best coffee and tea for its customers. Since 1963, the company has grown to include over 275 company-owned stores and over 725 franchised locations around the world. With 50 years of experience in the specialty coffee industry, The Coffee Bean & Tea Leaf has built a strong and complete business infrastructure and offers extensive franchise support. We have an integrated supply chain with worldwide distribution capabilities, owning the process from seed to cup. Exclusive and proprietary recipes for beverages, pastries, and cafe meals are created by our product development team who ensures each item is crafted to our premium standards.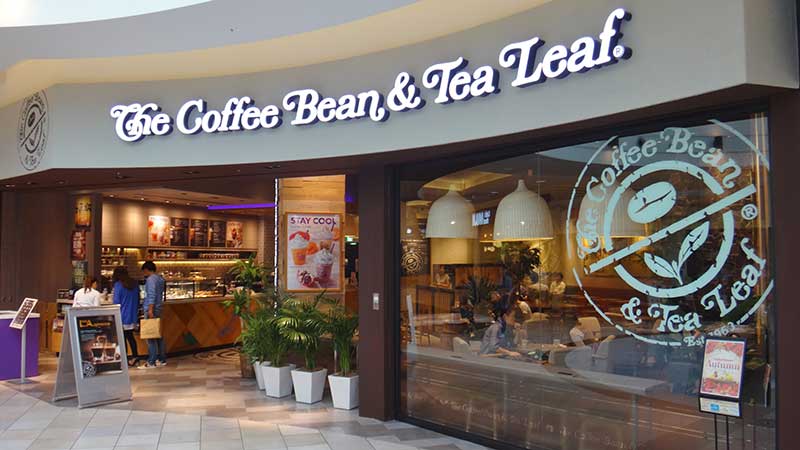 ---
Conclusion
To summarize, we can say any of the listed above coffee shop franchises is worth buying. But there is a lot to consider while choosing the best one for you. Pay attention to the reputation of the brand, what training and support are offered, check if the other franchisees are successful. But the main thing you need to do is to align your budget with investment requirements of the brand. In order to ease the challenge, we have made the comparison flowchart of the best coffee shop franchises in Nigeria for you. It shows the minimum estimated initial investment and initial franchise fee of each brand. By using it, you can figure out the difference in financial requirements for each franchise, and decide which one fits you the most.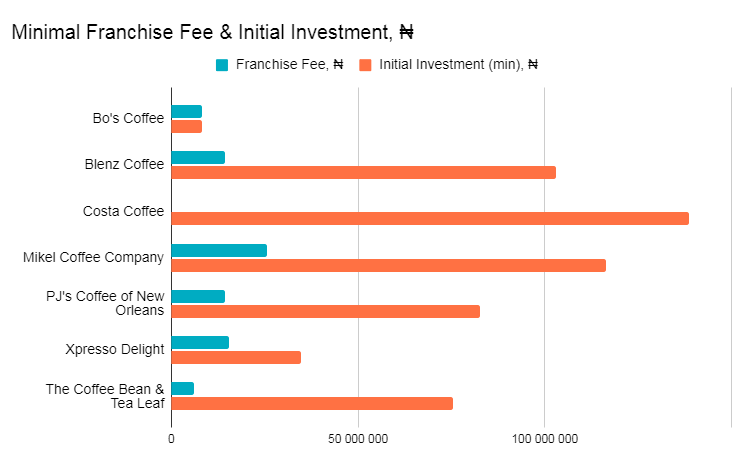 View all Coffee Shop franchises
DIDN'T FIND WHAT YOU WANT?
ASK THE EXPERTS