Best 5 Blow Dry Salon Franchise Opportunities in USA for 2023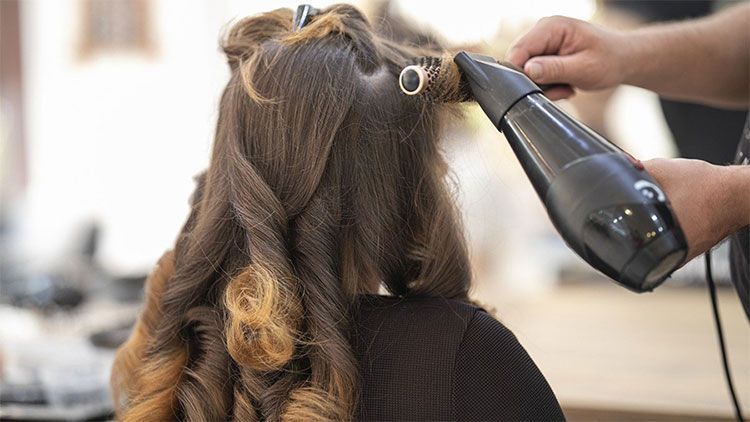 Blow dry is making hair shape, and setting hair style with high heat manipulation. The service is quite popular nowadays among people who want to look good. Whether a person prepares for an event, a date, or a photo session, they look for a blow dry salon. Therefore, the blow dry salon franchise business is trendy and worth running. There are several concepts that the industry offers related to the type of a franchise. An entrepreneur can either start a small blow dry bar or invest into a beauty salon that offers a wide range of services including blow dry. Depending on the scope of services which the business will provide, the initial investments required to open the franchise may vary from 200K to over a million USD. We have built a list of top blow dry salon franchises for sale. It includes only reliable and successful brands. The franchisors are looking for new partners and are ready to provide their franchisees with the best blow dry salon franchise opportunities.
Here is top 5 Blow Dry Salon franchise businesses in USA
Drybar
Founded in: 2010
Franchising since: 2012
Franchise units: 139
Initial investment: $593,390 - $1,259,325
Franchise Fee: $50,000
Royalty Fees: 7%
Drybar is an innovative concept in the multi-billion dollar beauty industry. Drybar has taken the country by storm with a refreshingly simple concept: provide amazing blowouts, in a fun and beautiful environment, at a great price. Drybar was often their first time exploring a franchise opportunity. We don't require experience in franchising, a salon, or a background in beauty to join the Drybar family, but what you do need is a passion for delivering exceptional quality with an equally exceptional client experience. Our model is simple (just blowouts), but not easy. Don't let that scare you off though - The benefit of franchising with Drybar is that we've established a great brand with a strong infrastructure. We share our playbook with you and our dedicated operations team trains and supports you through it all!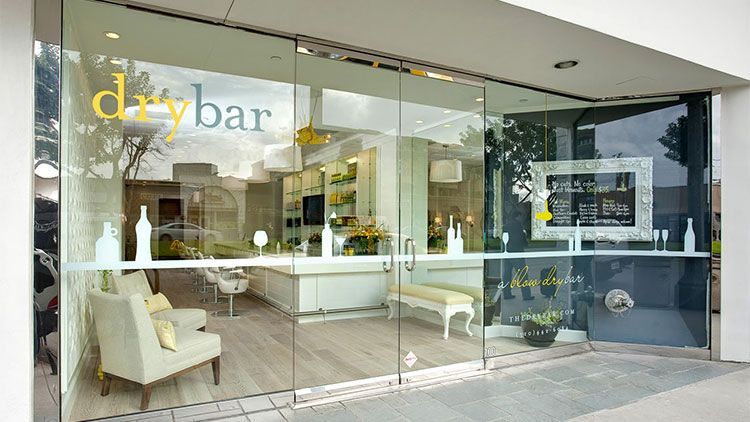 ---
Cherry Blow Dry Bar
Founded in: 2008
Franchising since: 2008
Franchise units: 18
Initial investment: $218,600 - $392,500
Franchise Fee: $39,000
Royalty Fees: 6%
A new concept in hair care, 'the blowout category', is quickly growing into what has become a $40 billion a year global hair salon industry. There is no end in sight for the growth of this industry, and with a sound, proven business model and operational method in place, Cherry Blow Dry Bar offers you a way to get into an exploding industry without having to figure it out on your own. Cherry Blow Dry Bar is an expanding franchise that provides premium express services including blowouts, hair extensions, makeup services and treatments for a perfectly finished look, all at affordable prices through a unique membership model. Under new ownership of franchise veterans Fred Vicario and Steve Vicario, the blowout category has been reinvented to meet the growing demand for the best level of hair styling, while also providing a business opportunity to entrepreneurs interested in the booming industry.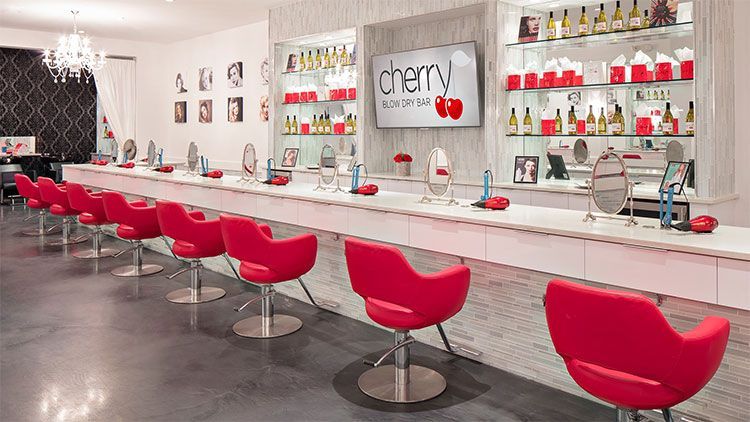 ---
Blo Blow Dry Bar
Founded in: 2007
Franchising since: 2009
Franchise units: 91
Initial investment: $214,440 - $337,350
Franchise Fee: $40,000
Royalty Fees: 6%
Every strong brand starts by building a strong foundation on which to stand. Blo Blow Dry Bar stands firmly as the largest blow dry bar franchise. Blo Blow Dry Bar is a well-styled machine. Our beautifully crafted business model is designed to help our Franchise Owners achieve reliable and consistent results. Behind every successful Blo Blow Dry Bar is a Franchise Owner who understands the importance of having a happy, high-performing team. Our corporate team provides comprehensive training on proven marketing tactics and how to best execute them. Franchise Owners also get access to digital marketing resources, a software platform for managing social media accounts and digital reviews, as well as graphic design resources.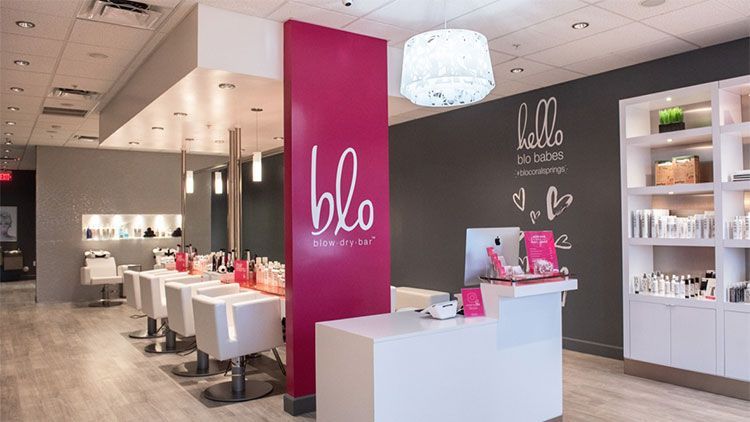 ---
Primp and Blow
Founded in: 2010
Franchising since: 2013
Franchise units: 8
Initial investment: $299,850 - $486,910
Franchise Fee: $35,000
Royalty Fees: 3%
Since its inception in 2010, Primp and Blow's business model has been a proven success, and our franchisees have benefited from this model as well. Our model includes a series of steps developed to ensure all guests receive the same signature experience that is unique to Primp and Blow. We offer beautiful, unique, comfortable stores, and "look your best" services for visits in-between hair salon appointments. Blow dry bars with additional beauty services are a new, popular, and much-needed business! We provide our franchisees with the best products and equipment, including national brands, such as Freestyle Systems®, and Luxurious Oribe Products. Our hair extension bar offers luxurious permanent, non-permanent, and clip-in options. We offer only the best hair extension product lines to our customers, including BELLAMI PRO and Halo Couture.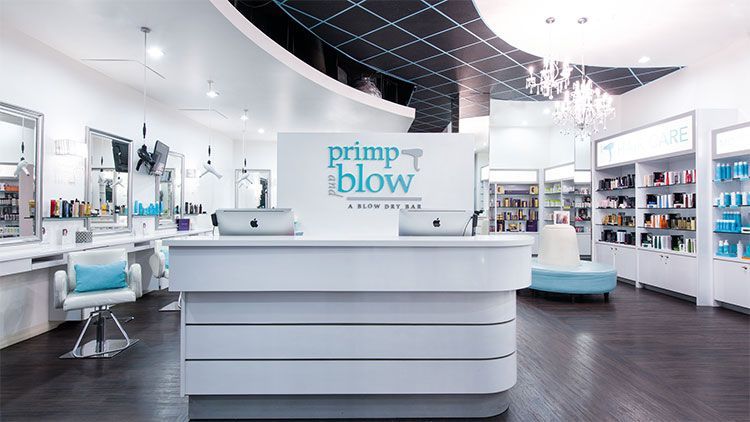 ---
Hair Bar NYC
Founded in: 2005
Franchising since: 2005
Franchise units: 7
Initial investment: $137,630 - $220,400
Franchise Fee: $35,000
Royalty Fees: 6%
First launched in 2005 by industry star Beny Molayev, we've steadily become an allstar in our niche! From the latest and greatest product lines to an obsessive dedication to customer service, Hair Bar NYC is ready to meet national expansion with precision and success! Our franchise partners will benefit from our proven model that utilizes decades of industry knowledge and will be under the guidance of Beny Molayev. With Hair Bar NYC, you are a part of a franchise network of like-minded individuals all ready to share with one another their learnings and successes! Our operational support, marketing guidance, centralized phone center, and other services all combine to make daily operations smooth and your overhead lower!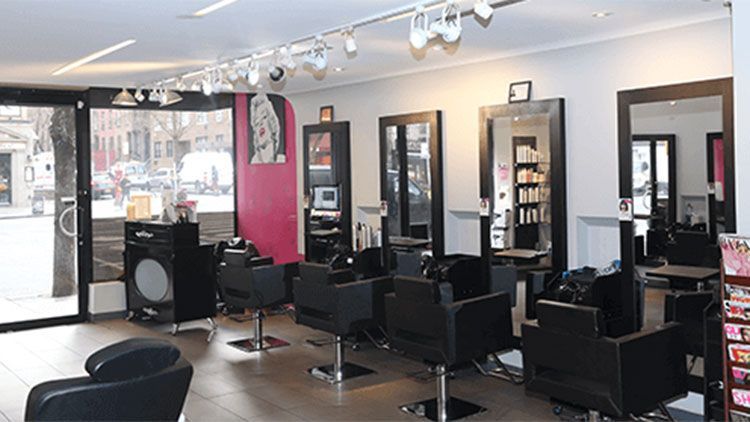 ---
Conclusion
To summarize, we can say any of the listed above blow dry salon franchises is worth buying. But there is a lot to consider while choosing the best one for you. Pay attention to the reputation of the brand, what training and support are offered, check if the other franchisees are successful. But the main thing you need to do is to align your budget with investment requirements of the brand. In order to ease the challenge, we have made the comparison flowchart of the best blow dry salon franchises in the USA for you. It shows the minimum estimated initial investment and initial franchise fee of each brand. By using it, you can figure out the difference in financial requirements for each franchise, and decide which one fits you the most.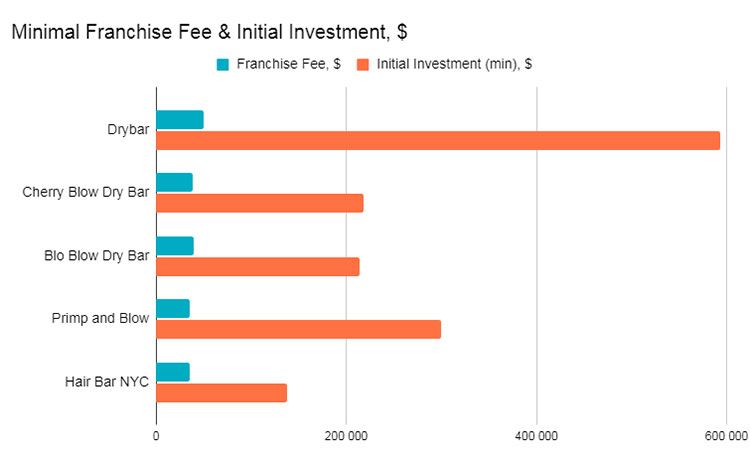 View all Blow Dry Salon franchises
Browse franchises by countries

USA

India

Canada

The UK

Indonesia

The Philippines

Australia

The UAE

Saudi Arabia

South Africa

Germany

Pakistan

Singapore

Malaysia
Other countries
Want to advertise your franchise with us and successfully boost your business?
Please send us your request and we will get back to you shortly!
DIDN'T FIND WHAT YOU WANT?
ASK THE EXPERTS