Best 10 Car Rental Franchise Opportunities in USA for 2022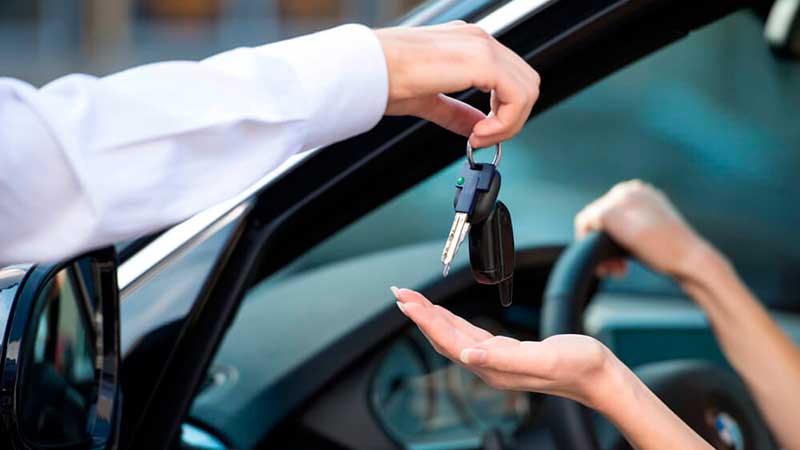 The constant demand for car rental services causes the popularity of car rental franchises in the USA. Frankly speaking, the market is quite saturated and the competition within the segment in the country is really tough. However, there is always room for innovative concepts and quality affordable services. A list of car rental franchise businesses built for you by us includes both the newest and the oldest as well as the largest and rather small companies. Their concepts also vary from traditional used car rental to agencies that provide a wide range of related services like equipment for traveling and other services for commercial and government travelers. If you think the business is right for you, look through top car rental franchises for sale here to pick the concept you require. You don't need to worry about the reputation and success of any brand from the list. All of them are proven and profitable businesses welcoming new franchisees.
Here is the top 10 Car Rental franchise businesses in USA
NextCar
Founded in: 2003
Franchising since: 2015
Franchise units: 20
Initial investment: $340,000 - $790,230
Franchise Fee: $20,000 - $100,000
Royalty Fees: $34/car/mo.
NextCar is the newest franchised car rental company of the NP Franchise Group family of car rental brands. NextCar's roots trace back to one of the strongest franchised car rental operations in the country, managed by a team of talented car rental professionals that consistently outperformed their peers in bigger markets. NextCar was founded on the guiding principles of professionalism, rigorous and constant market analysis, and superior customer service. The team behind the NextCar brand features human assets in key positions that bring decades of real world car rental experience to our franchise operations. They have proven themselves to be nimble enough to not only survive the economic challenges and market upheavals of the last decade, but to expand and solidify their market position during that challenging time.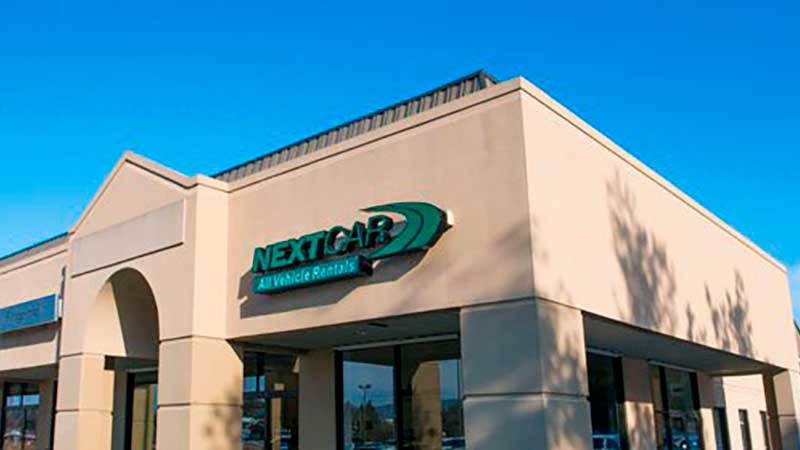 ---
Priceless Rent-A-Car Auto rentals
Founded in: 1997
Franchising since: 1997
Franchise units: 42
Initial investment: $188,255 – $719,610
Franchise Fee: $18,000 - $75,000
Royalty Fees: $34/car/mo.
Priceless Rent-A-Car is positioned in the neighborhood car rental marketplace, and the neighborhood car rental market is the most stable and profitable part of the 18.9 billion dollar car rental industry. Overall, the car rental industry has never been bigger, and local, neighborhood car rental agencies like Priceless Rent-A-Car are driving that growth in small, medium and large markets across the country. Owning a Priceless Rent-A-Car franchise will give you a crucial edge in the highly competitive neighborhood car rental market. The Priceless training program puts our more than 30 years of operating experience in the neighborhood rental car business in your corner. Training includes classroom instruction at corporate headquarters as well as on-site training for you and your employees.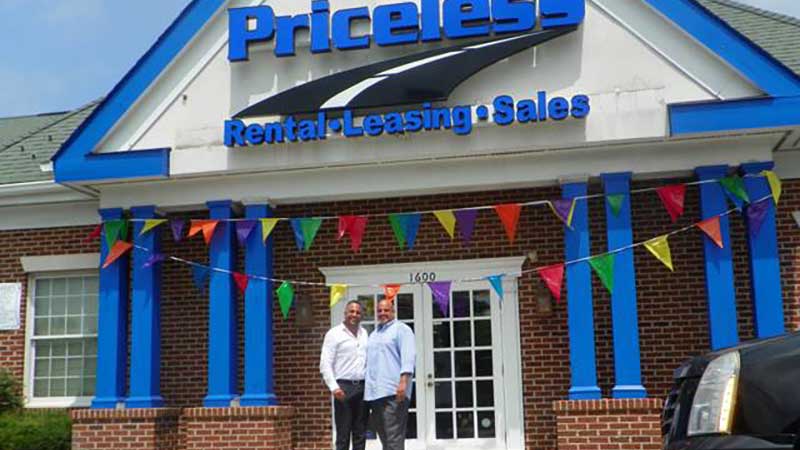 ---
Rent-A-Wreck
Founded in: 1973
Franchising since: 1977
Franchise units: 132
Initial investment: $159,105 - $459,610
Franchise Fee: $18,000 - $75,000
Royalty Fees: $34/car/mo.
The oldest and largest used car rental company in the world! We may affectionately refer to our cars as wrecks, but our fleet of clean, well maintained and safety inspected vehicles has kept our customers happy and safe for over 40 years. We care about our customers and offer the best value available, and we always drive the cars we rent to make sure they are in good shape. Rent-A-Wreck locations are easy to find. Each franchise is listed in its local Yellow Pages, and a nationwide toll-free number instantly connects customers to you. Over 50 years of upper management experience in the rental car business is added to worldwide name recognition, a first-class website, national advertising and media exposure, as well as local training and support to make a Rent-A-Wreck franchise the best value in the automotive franchsie industry.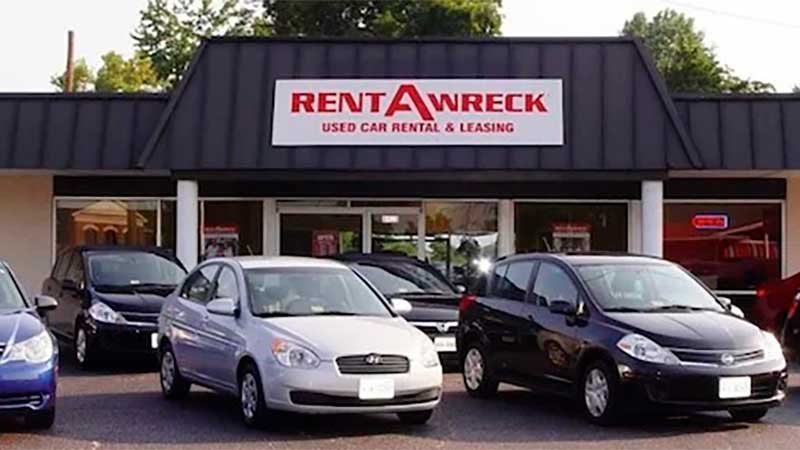 ---
Hertz
Founded in: 1925
Franchising since: 1925
Franchise units: 12,000
Initial investment: $564,300 - $12,539,000
Franchise Fee: $25,000 - $100,000
Royalty Fees: 7 - 9%
Hertz is an American car rental company, operating under Hertz Corporation, which includes Hertz Rent a Car and several other vehicle-related companies, including Hertz Truck & Van Rental, Hertz Equipment Rental and Hertz Car Sales. Hertz Rent a Car is the original company, and has expanded into an international franchise with 145 locations worldwide. Hertz is the world's largest airport general use car rental brand. Hertz franchisees receive training and assistance with pricing decisions, promotion and marketing, as well as access to the company's state-of-the-art point-of-sale computer integration reservation system.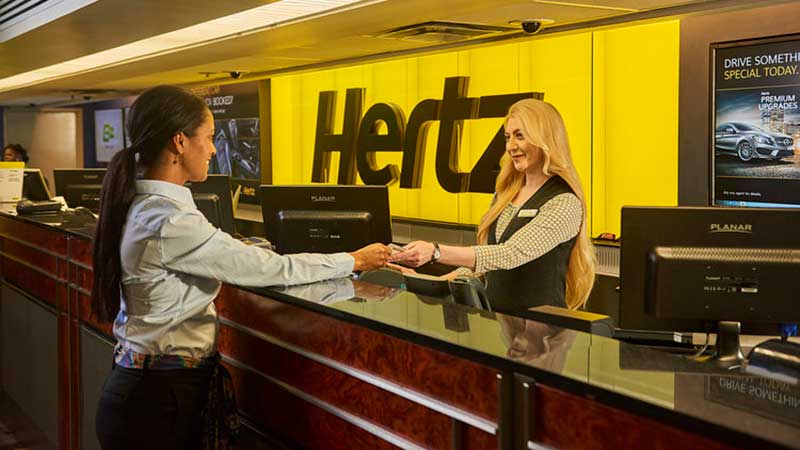 ---
Bates International Motor Home Rental
Founded in: 1973
Franchising since: 1977
Franchise units: 20
Initial investment: $33,800 – $250,000
Franchise Fee: $17,000 - $35,000
Royalty Fees: 8%
The Bates Motor Home Network, established in 1973, is the premier motor home rental franchise in North America. After more than three decades of experience in the RV travel business, Bates stands as one of the world's leading RV rental brands, and offers business and leisure customers quality RV products and services. Bates is also a factory direct dealer of new motor homes. The Bates Franchise System Bates' exciting franchise business is the result of more than thirty years of RV rental industry experience. It provides industry-leading tools for business development; a support system that offers highly effective sales/marketing programs, business planning, training and on-going support.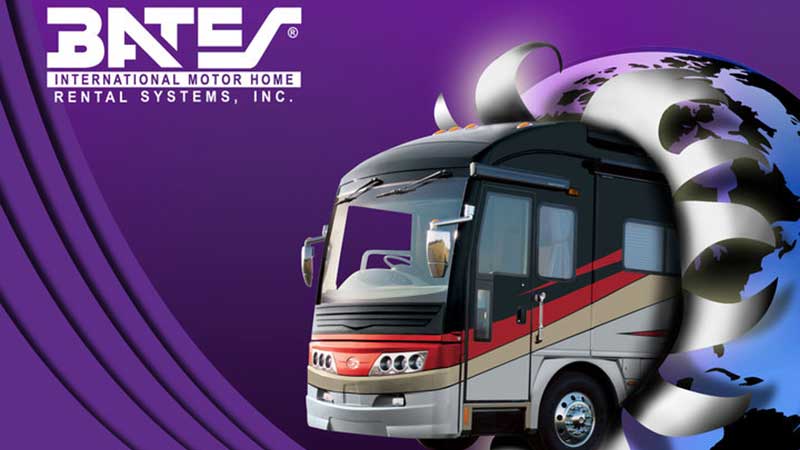 ---
Dollar Rent A Car
Founded in: 1965
Franchising since: 1965
Franchise units: 1000+
Initial investment: $639,420 - $6,818,295
Franchise Fee: $20,000 - $500,000
Royalty Fees: 6 - 8%
Dollar Rent a Car is an automobile rental company that puts its largest emphasis on customer service. With quality vehicles and friendly faces staffing the operations, Dollar Rent a Car has made a name for itself in the industry. Customers away from home on vacation or business turn to the company for Chrysler cars with airbags. Child safety seats, ski racks, and accommodations for the physically disabled are available by request. Dollar Rent a Car can be found at airports in all major United States cities.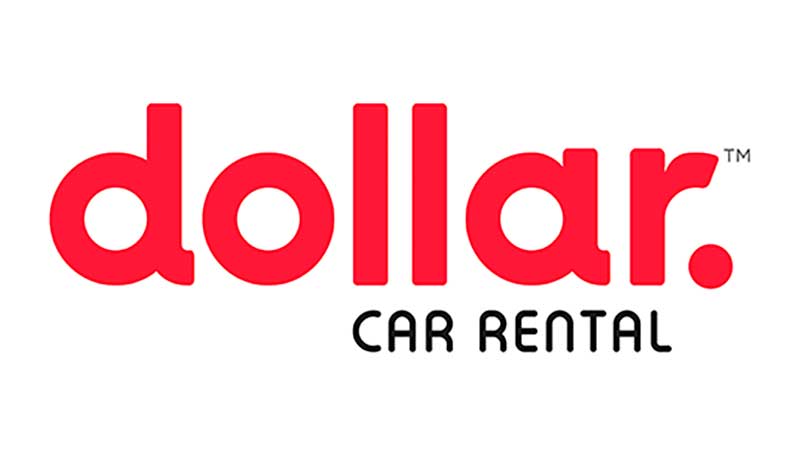 ---
U-Save Car & Truck Rental
Founded in: 1979
Franchising since: 1979
Franchise units: 400+
Initial investment: $73,250 - $685,800
Franchise Fee: $10,000 - $250,000
Royalty Fees: 3 - 6%
Founded in 1979, U-Save Auto Rental rents cars, vans, and light-duty trucks to neighborhood customers, local businesses, and people in need of temporary replacement vehicles. U-Save also services commercial and government travelers at selected off-airport locations. Today, the U-Save system has more than 400 locations and is growing dramatically. From U-Save's inception, we have been dedicated to the franchise method of doing business. By linking U-Save Support Center experience with the energies and entrepreneurial drive of hundreds of independent business owners, U-Save has built an international franchise organization.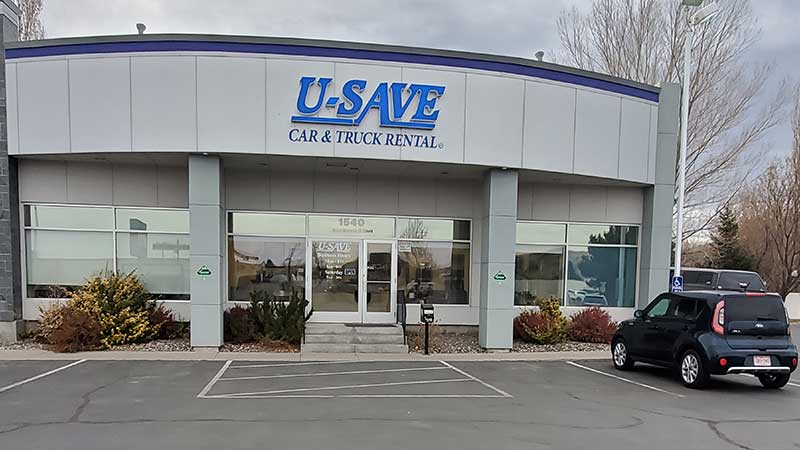 ---
Byrider
Founded in: 1979
Franchising since: 1989
Franchise units: 150
Initial investment: $825,480 - $3,727,500
Franchise Fee: $50,000
Royalty Fees: 2,5%
Byrider is the largest company in the used car and finance, or Buy-Here-Pay-Here, market industry and holds the greatest market share and brand awareness. We offer a better car, service under company warranty, and superior customer care is what sets us apart. The best part about franchising with us is that you don't need any prior experience. No! We actively seek qualified franchisees from a wide variety of backgrounds. Your ability to manage a team and keep them focused on the fundamentals of the used car business is the greatest indicator of your potential success. We provide the training you need in the technical aspects of your small car franchise, and in using our tremendous software model. Your drive and the drive of your staff will determine the level of your success.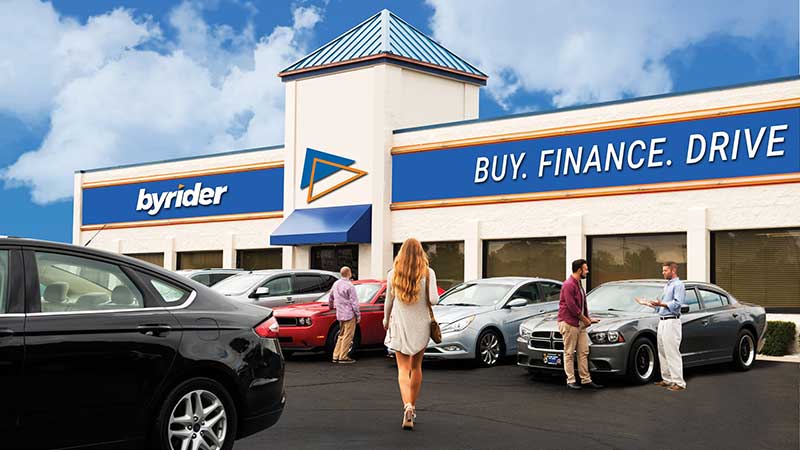 ---
EagleRider Motorcycle Rental
Founded in: 1992
Franchising since: 1997
Franchise units: 77
Initial investment: $68,400 - $216,500
Franchise Fee: $30,000
Royalty Fees: 10%
EagleRider pioneered the motorcycle rental and tour business in 1992. Since then, the brand has become synonymous with motorcycle adventure worldwide. The company offers multi-brand rentals, guided and self-guided tours, apparel and service as it continues to expand its reach globally. We are particular about our franchisees because they all contribute to our success, one franchise location at a time. We are seeking only top visionaries who are committed to building a customer-focused and performance-driven business. Our goal is to offer our franchisees a fully comprehensive training program that teaches them the necessary elements for a powersport rental operation. Our training program includes; merchandising and inventory control, accounting and financial management, personnel management, and sales promotion.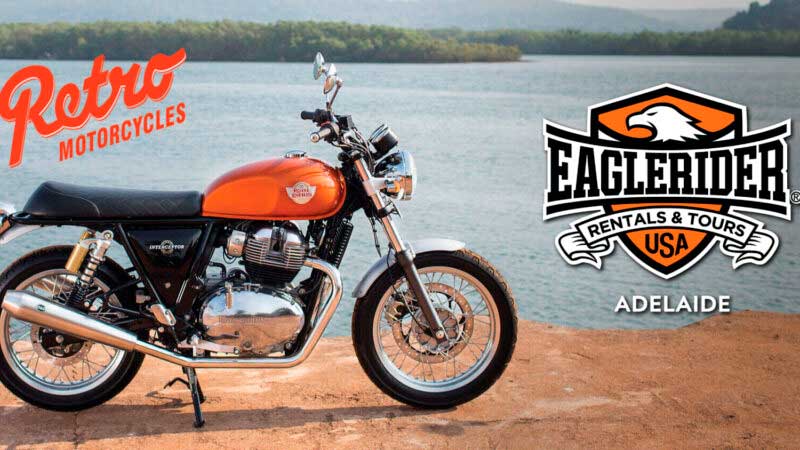 ---
Affiliated Car Rental
Founded in: 1987
Franchising since: 1987
Franchise units: 245
Initial investment: $46,500 – $69,500
Franchise Fee: $6,000 - $10,800
Royalty Fees: Varies
Based in Eatontown, New Jersey, Affiliated Car Rental locations rent cars, trucks, mini vans, luxury and 4x4 vehicles. Certain centers also rent moving trucks and offer towing services. Our franchisees consist of automotive retail and repair facilities around the country who have realized they could fill a niche by supplying not just their own customers, but businesses as well as individuals and families in their communities with economical car and truck rentals.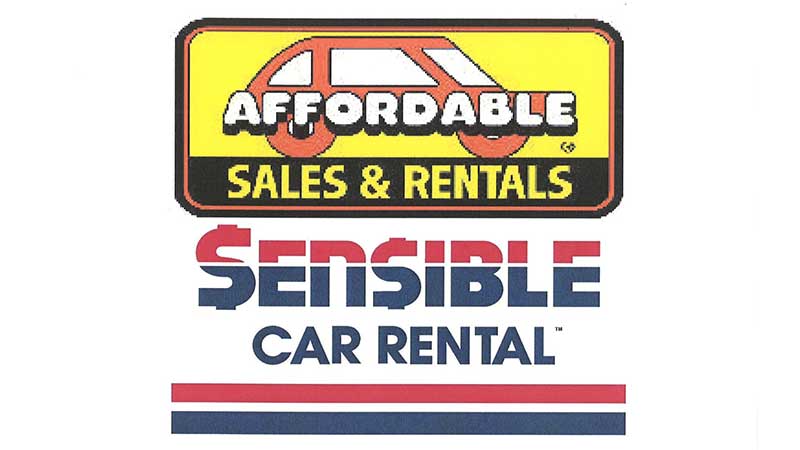 ---
Conclusion
To summarize, we can say any of the listed above car rental franchises is worth buying. But there is a lot to consider while choosing the best one for you. Pay attention to the reputation of the brand, what training and support are offered, check if the other franchisees are successful. But the main thing you need to do is to align your budget with investment requirements of the brand. In order to ease the challenge, we have made the comparison flowchart of the best car rental franchises in the USA for you. It shows the minimum estimated initial investment and initial franchise fee of each brand. By using it, you can figure out the difference in financial requirements for each franchise, and decide which one fits you the most.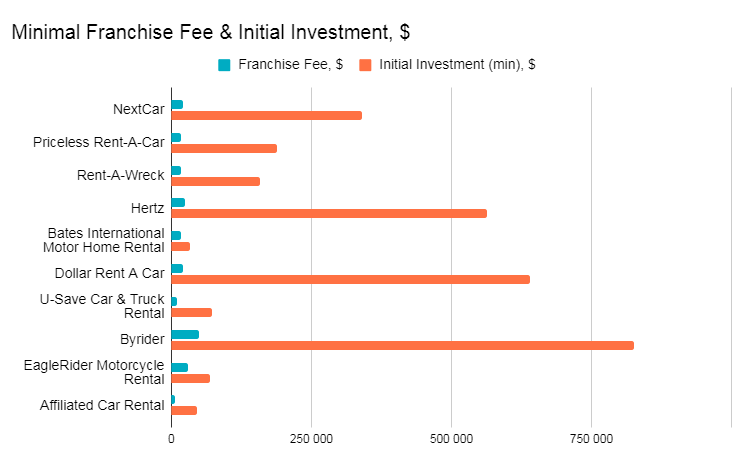 View all Car Rental franchises
DIDN'T FIND WHAT YOU WANT?
ASK THE EXPERTS