Best 7 Carpet Store Franchise Opportunities in USA for 2023
Update: 04.11.2021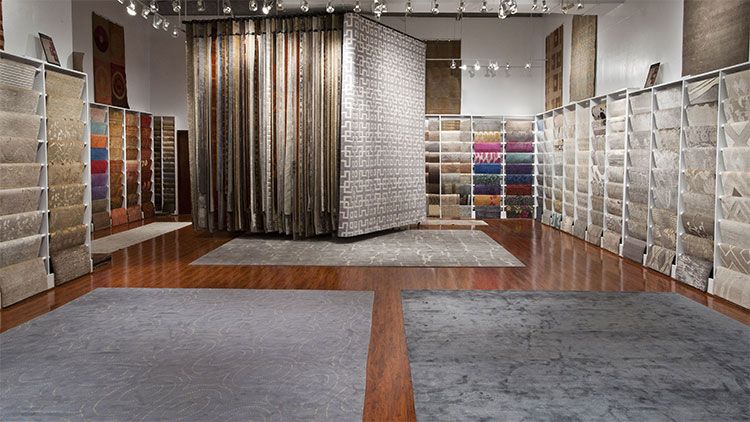 Сarpet store franchise is a non-trivial business that offers home improvement services that are both profitable and demanded. The segment includes a wide variety of concepts to consider. A list of carpet store franchise businesses consists of ideas for different budgets. There are both low-cost concepts that require $25,000 initial investments and more expensive projects ( the price starts from $730,000). Referring to concepts, you can choose, for example, to run a small carpet shop or to deal with floor covering manufacturing. If you feel interested in starting your own company in the segment, have a look at our top carpet store franchises for sale. We have selected only the most trustworthy and successful chains. The franchisors are looking for new partners to share their values and expand their business. They are ready to assist their franchisees at the beginning, educate them, and provide them with extensive mentorship.
Here is top 7 Carpet Store franchise business opportunities in USA
Floor Coverings International
Founded in: 1988
Franchising since: 1989
Franchise units: 178
Initial investment: $161,400 - $230,100
Franchise Fee: $65,000
Royalty Fees: 5%
Floor Coverings International flooring franchise disrupts the $48 billion residential flooring industry for good. While the rest of the industry still makes consumers leave their homes to visit a big box store to make a personal and important decision for their homes, Floor Coverings International brings the flooring store directly to our customers' kitchen tables. As a franchise opportunity, Floor Coverings International is a dynamic, fun and creative business for entrepreneurs passionate about home remodeling. Our franchise owners have the full support of an established franchise system with a proven track record of helping entrepreneurs thrive in business. With a hyper-relevant business model that's focused on customer relationships, low investment costs, and a rising demand for convenience, Floor Coverings International is poised to disrupt the flooring industry for good.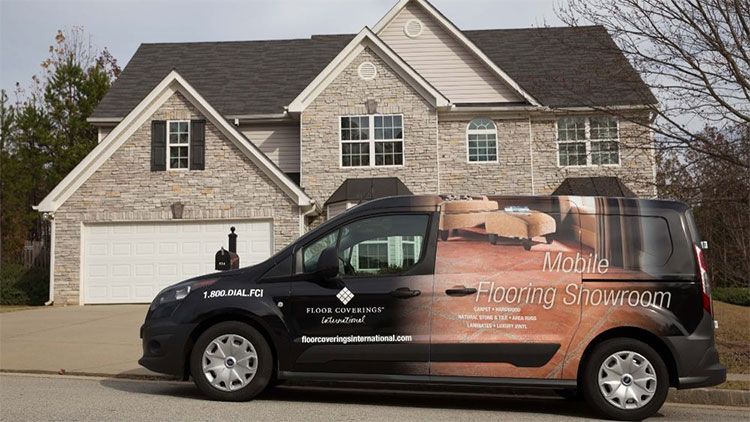 ---
ProSource Wholesale
Founded in: 1990
Franchising since: 1991
Franchise units: 147
Initial investment: $737,480 - $744,400
Franchise Fee: $46,450
Royalty Fees: 3%
Since 1991, ProSource Wholesale® has established itself as the leader for home remodeling success. We've achieved this by providing exceptional, bundled offerings not found elsewhere. We offer a staggering mix of products — flooring, kitchen and bath — at low, wholesale prices (think: no retail markups). ProSource® excels at delivering personalized service through our dedicated account managers and in-house design experts. If you're interested in building your own business while enjoying the support of a proven franchise system, ProSource may be a good fit for you. While owner backgrounds vary, some of our most successful franchise owners come from the home improvement industry as either executives for a national chain or as a private business owners.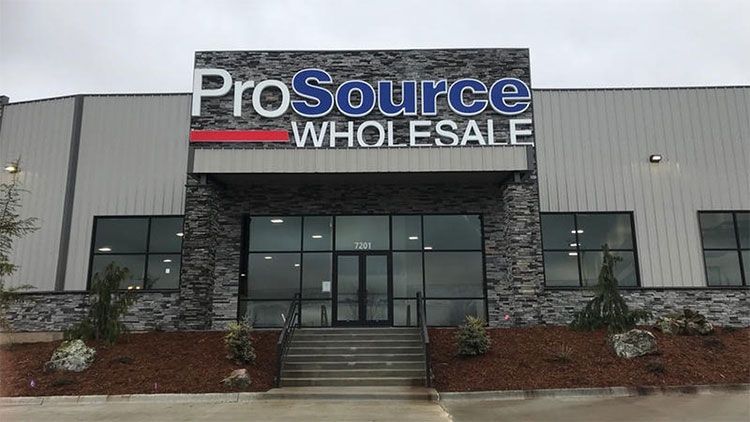 ---
Big Bob's Flooring Outlet
Founded in: 1984
Franchising since: 1992
Franchise units: 24
Initial investment: $187,260 - $383,750
Franchise Fee: $30,000
Royalty Fees: 3%
Since 1984 Big Bob's Flooring Outlet has grown from a small carpet shop in Kansas City to a National Franchise chain. Our unique 'Cash & Carry' franchise system offers a full array of flooring products including carpet, laminate, vinyl, tile, luxury vinyl and wood at 'Outlet Prices'. Across the nation, each of our stores offers America's customers great value, quality products, and outstanding customer service. Big Bob's Franchise has developed from a single small carpet shop in Kansas City to a Nationwide entity. Our operation targets a niche in the market that has very little competition and our philosophies are somewhat unconventional compared to industry standards. If you are looking to get into a profitable franchise with a proven system, based on 30 years of experience then Big Bob's Flooring Outlet could be the business for you!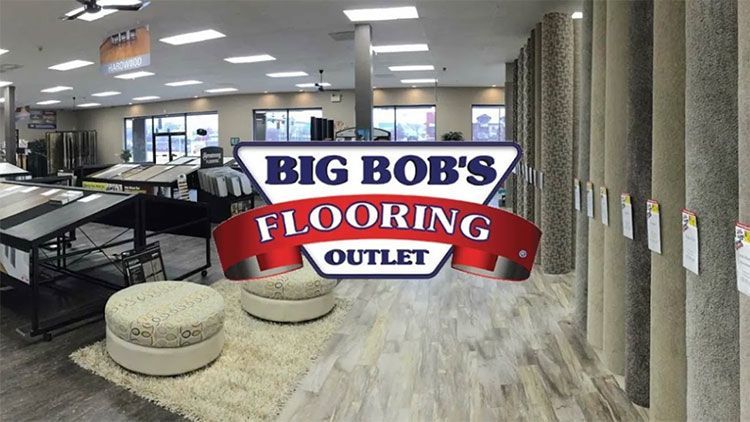 ---
Tile Liquidators
Founded in: 2016
Franchising since: 2019
Franchise units: 5
Initial investment: $55,200 - $103,800
Franchise Fee: $28,000
Royalty Fees: $1,500 per month
Tile Liquidators is the #1 national tile and flooring outlet franchise, offering the lowest discounted prices on the world's best products. Compared to many franchise opportunities out there, the start-up cost of a Tile Liquidators Franchise is fair and manageable for those looking to get started quickly. Each of our franchises can operate with minimal inventory, small staff requirements (usually only 1-2 per location), and contribute a small royalty fee to the corporate office. Each of our franchise locations is family owned and operated by locals to each area, and offers unbeatable pricing, quality, and customer service. Our franchising opportunity helps you to be get into business for yourself, but not by yourself.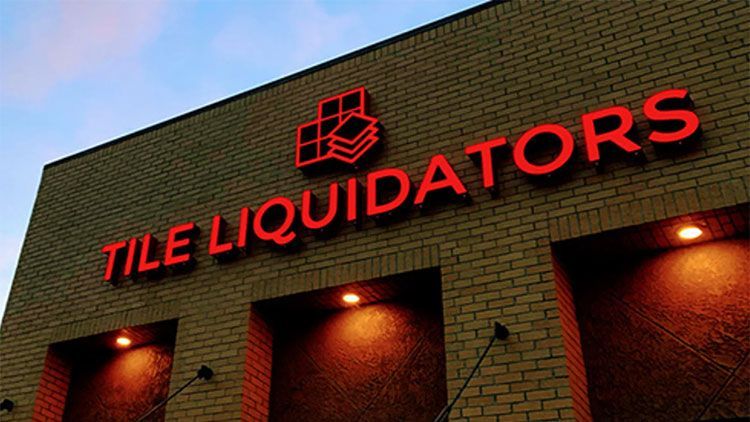 ---
All American Flooring
Founded in: 1989
Total units: 33
Initial investment: $25,000

We have over 30 years of experience working with world-renown flooring companies and bring only the best products to our customers' doors. We cover it all: carpets, hardwood, stone, tile, and specialty, so there is something for everyone through us! Our partnering the finest quality flooring from all over the world, and you have exclusive access to our collection when you partner with us and open your own Flooring franchise. We have consultancy experience in this area of business and we will strive to help you become a very successful owner. Join in on a proven opportunity backed by the areas most reputable name in flooring.
---
Abbey Carpet & Floor
Founded in: 1958
Franchising since: 1960
Franchise units: 461
Initial investment: $44,000 - $83,000
Franchise Fee: $32,000
Royalty Fees: $25 per month
Abbey Carpet & Floor offers the finest in floor covering products and exclusive warranties along with the buying power of a national chain of more than 800 floor covering showrooms across the United States and Canada. Unlike most other chain stores, Abbey Carpet & Floor showroom is locally owned and operated, providing 'hands-on' attention that customers deserve. Each Abbey Carpet & Floor showroom is staffed with flooring professionals who help customers choose the perfect floor for their lifestyle and budget. Abbey is a progressive organization, able to quickly adapt to the ever-changing floor covering industry, and to the needs of franchise partners. All franchisees remain independent operators and enjoy greater flexibility and choice in the way they do business. Perhaps most importantly, Abbey's proprietary 'private branded' programs allow franchisees to clearly differentiate their businesses and increase profitability.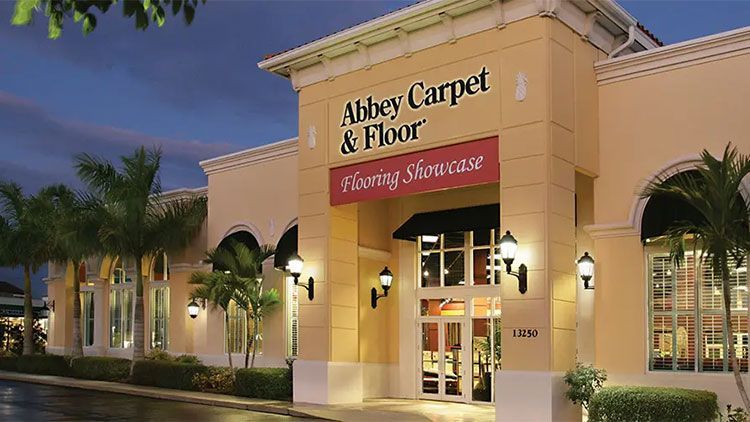 ---
Nationwide Floor & Window Coverings
Founded in: 1992
Franchising since: 1992
Initial investment: $59,900 - $129,800
Franchise Fee: $25,000 - $55,000
Royalty Fees: 5-1%
In 1992, David Markwiese opened this unique floor and window coverings mobile shop-at-home service to meet the needs of busy families as an alternative to the retail shopping experience. With over 29 years as a Flooring Designer, Dave and his staff have the experience to provide their clients with the most personalized service. The biggest difference that you will notice at Nationwide Floor and Window Coverings is the singular focus on customer service. From the moment you are greeted, you will feel like part of our family. Our flooring specialists are friendly, courteous, and highly trained individuals who enjoy working with clients on all sorts of projects.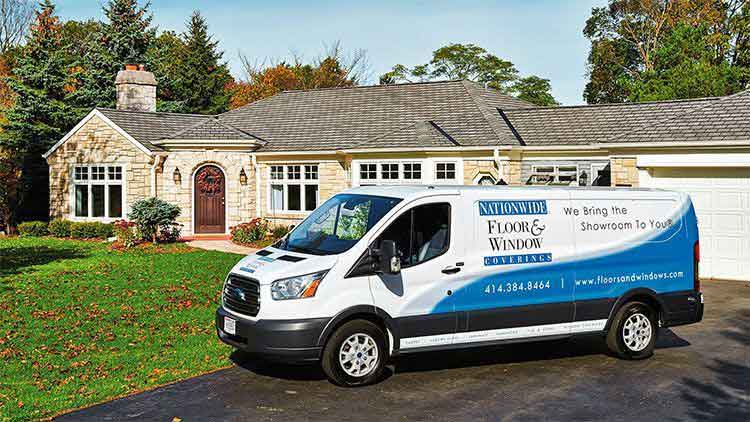 ---
Conclusion
To summarize, we can say any of the listed above carpet store franchises is worth buying. But there is a lot to consider while choosing the best one for you. Pay attention to the reputation of the brand, what training and support are offered, check if the other franchisees are successful. But the main thing you need to do is to align your budget with investment requirements of the brand. In order to ease the challenge, we have made the comparison flowchart of the best carpet store franchises in the USA for you. It shows the minimum estimated initial investment and initial franchise fee of each brand. By using it, you can figure out the difference in financial requirements for each franchise, and decide which one fits you the most.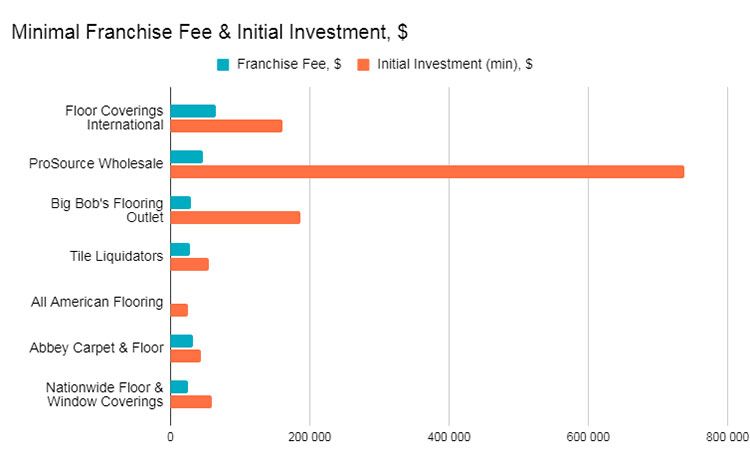 View all Carpet Store franchises
Browse franchises by countries

USA

India

Canada

The UK

Indonesia

The Philippines

Australia

The UAE

Saudi Arabia

South Africa

Germany

Pakistan

Singapore

Malaysia
Other countries
Want to advertise your franchise with us and successfully boost your business?
Please send us your request and we will get back to you shortly!
DIDN'T FIND WHAT YOU WANT?
ASK THE EXPERTS