Top 10 Automotive Accessories Franchise Businesses in USA in 2023
Update: 04.11.2021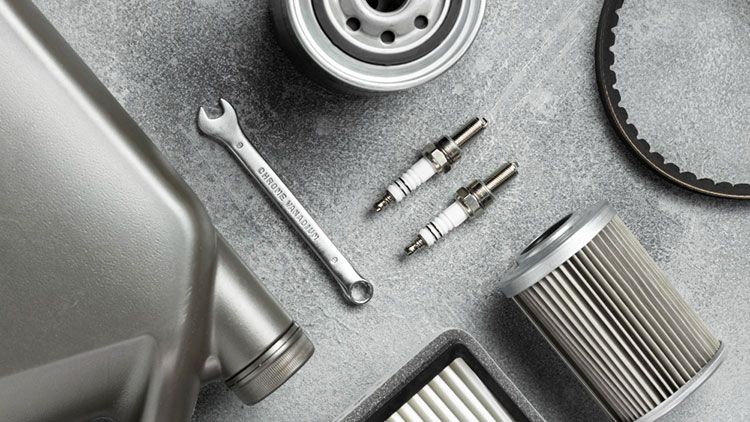 An automotive accessories franchise is a good opportunity for entrepreneurs who are willing to have their own small business which will bring a stable profit. Such a concept requires low initial investments and not much time commitment. On the other hand, car accessories or auto parts franchises can complement an ongoing automotive business and bring extra income. Automotive accessories are well sold together with car detailing, repair, wash, oil change, and other services. As you can see the sector offers a lot of concepts and opportunities. If you have made up your mind to start your own business in the segment, choose a brand with a good reputation on the market. Here is a list of automotive accessories franchises for sale for you to consider. It consists of the best business concepts offered by proven companies. The franchisors are ready to teach their franchisees how to start and run the business and provide them with constant support.
Here is the best 10 Auto Parts Franchise opportunities in USA
Tint World
Founded in: 1982
Franchising since: 2007
Franchise units: 85
Initial investment: $229,950 - $339,950
Franchise Fee: $39,950 - $49,950
Royalty Fees: 6%
People love personalizing and enhancing their vehicles with auto accessories. From spoilers to performance breaks, Tint World Franchise provides you with a complete auto accessories business franchise so you can profit from the exciting and creative automotive accessories business. Auto accessories are only one part of your services with a Tint World franchise. In addition to your auto accessories business, your investment will also cover a variety of other profit centers, including auto detailing, performance parts, mobile electronics, car alarms, car audio and video, and many other automotive styling services – making your business a one-stop-shop for any automotive need.
---
Mighty Auto Parts
Founded in: 1963
Franchising since: 1970
Franchise units: 99
Initial investment: $228,000 - $485,100
Franchise Fee: $25,000 - $60,000
Royalty Fees: 5%
Since 1963, Mighty Auto Parts has been a valued supply partner to the automotive service professional. Whether you're an entrepreneur looking to invest in a Mighty franchise or you already run a successful automotive business and want to add a Mighty division to your company portfolio, you've come to the right place. Our distinctive wholesale-only model differentiates us from other automotive franchise opportunities and offers unique advantages in lifestyle, income potential, and the support of a proven partner in a stable industry.
---
Big O Tires
Founded in: 1962
Franchising since: 1982
Franchise units: 465
Initial investment: $313,500 - $1,143,800
Franchise Fee: $35,000
Royalty Fees: 2-5%
Since 1962, customers have trusted Big O Tires for all of their automotive service needs. We were ranked #1 in the Wheel and Tire category for 2020 by Entrepreneur magazine. Big O Tires is expanding in your area as it continues to add to its base of more than 465 locations nationwide. As a Big O Tires franchisee, you have the freedom to operate independently with an experienced team behind you providing outstanding support, resources, and training to help you excel as an owner. Check out our video to learn more about joining the Big O Tires Family.
---
RimTyme Custom Wheels and Tires
Founded in: 2005
Franchising since: 2007
Franchise units: 36
Initial investment: $321,210 - $684,250
Franchise Fee: $25,000
Royalty Fees: 4%
RimTyme franchises provide a full and complete line of specialized wheel and tire products, offered to consumers under traditional retail sales programs and under rental purchase programs. RimTyme franchises also engage in retail sales of accessory products. The RimTyme franchise prototype was developed and proven by current franchisees. Before opening the store, you and your manager will complete our initial training program. We provide training instructors, facilities and training materials. We provide additional training on all new products and programs we introduce. We also provide in-store follow-up training.
---
Midas
Founded in: 1954
Franchising since: 1956
Franchise units: 2,010
Initial investment: $212,150 - $595,500
Franchise Fee: $35,000
Royalty Fees: 10%
Midas is proud to be a trusted, globally recognized leader in the automotive industry. As we continue to expand and build our reputation, we're looking for motivated individuals to be a part of our family! Join the Midas team and build long-term success with the #1 automotive repair franchise. As a Midas franchisee, you can experience the benefits of joining one of the most recognized names in the automotive market. Our worldwide brand awareness gives you and your business a competitive edge. We work hard every day to earn consumer trust by providing expertise, quality and value to every customer, every time.
---
NAPA
Founded in: 1925
Franchise units: 6100+
Initial investment: $75,000 - $150,000
Franchise Fee: $75,000
Royalty Fees: None
More than 85 years ago, the National Automotive Parts Association ("NAPA") was created to meet America's growing need for an effective auto parts distribution system. Today, NAPA is the #1 brand in the industry with more than 6,000 locations, and 91% of do-it-yourself customers recognize the name. As a Napa Auto Parts franchisee, you can build wealth in a family owned, community oriented business that is known for having quality parts, knowledgeable, helpful people, and the most extensive inventory in the industry.
---
BumperDoc
Founded in: 2003
Franchising since: 2008
Franchise units: 14
Initial investment: $151,345 - $290,095
Franchise Fee: $34,995
Royalty Fees: 7%
BumperDoc is the premier up and coming automotive franchise for all of your customer's automobile appearance needs. Whether it be bumper repair, window tinting, fixing a dent or ding, repairing a windshield chip, or restoring cloudy headlights to their original brightness, BumperDoc can handle it all – at fair prices, and usually completed in a day or less! With pricing posted in every shop lobby, and always free estimates, BumperDoc makes it easy. Now you can invest in your future and own your own business! Our training curriculum includes managerial, sales and technical training, and is designed to give you everything you need to get started on the right foot. Once your business is established, our field support staff will always be available to answer questions and help you maximize your operations.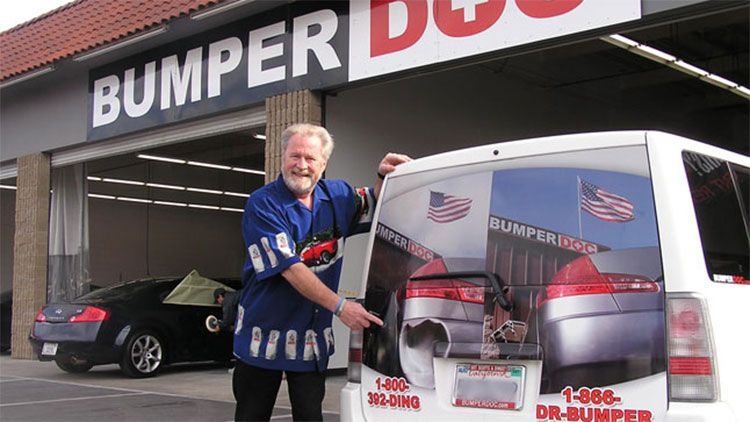 ---
1-800-Radiator & A/C
Founded in: 1984
Franchising since: 1984
Franchise units: 210
Initial investment: $300,000 - $750,000
Franchise Fee: $45,000
Royalty Fees: 8%
The 1-800 Radiator & A/C franchisee has on average 1,000 automotive type businesses as its primary customers; including parts stores, repair shops, body/collision shops, new and used car dealers, junk yards, and radiator repair shops. A fully integrated proprietary software system gives franchisees a strong competitive advantage over local competitors in their market. 1-800 Radiator & A/C offers unparalled franchise support with a dedicated corporate staff to assist you when needed. As a new franchisee you will receive in depth training on how the market works and how to foster a lasting and profitable relationship with customers.
---
Ziebart
Founded in: 1959
Franchising since: 1962
Franchise units: 388
Initial investment: $297,800 - $469,100
Franchise Fee: $36,000
Royalty Fees: 5-8%
Ziebart has been in business for over 60 years and now has 400 worldwide licensed locations as well as more than 1,200 service centers in 34 countries. Entrepreneur Magazine named Ziebart International Corporation one of its Top 500 Franchisors, a Top 200 Global Franchise and ranked Ziebart #1 in its category. When you franchise with Ziebart, you have a built-in team to help you launch your business. We support you every step of the way, from start to finish. The franchise business model is one that provides an abundance of opportunity – especially for veterans – to establish a business that is entirely your own. As a thank you to the men and women who bravely served our country, Ziebart waives 100% of the franchise fee for all U.S. Military Veterans.
---
Line-X
Founded in: 1993
Franchising since: 1999
Franchise units: 584
Initial investment: $126,055 - $377,720
Franchise Fee: $15,000 - $30,000
Royalty Fees: 12%
LINE-X, one of the nation's top franchises, has a proven business model for the truck aftermarket and a growing range of industries. Our Franchisees offer the toughest spray-on bedliners on the market, exclusive truck and SUV accessories, and also state of the art protective coatings for virtually unlimited applications. As part of the LINE-X team, you'll have access to experienced advisors and technicians to guide you from the beginning and help keep your business on track. We supply all Franchisees with complete operational training and support as well as 24/7 technical support.
---
Conclusion
To summarize, we can say any of the listed above automotive accessories franchises is worth buying. But there is a lot to consider while choosing the best one for you. Pay attention to the reputation of the brand, what training and support are offered, check if the other franchisees are successful. But the main thing you need to do is to align your budget with investment requirements of the brand. In order to ease the challenge, we have made the comparison flowchart of the best auto parts franchises in the USA for you. It shows the minimum estimated initial investment and initial franchise fee of each brand. By using it, you can figure out the difference in financial requirements for each franchise, and decide which one fits you the most.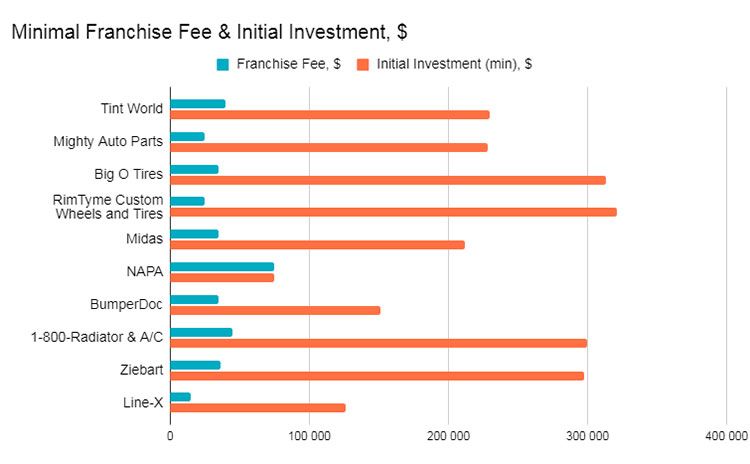 View all Automotive Accessories franchises
Want to advertise your franchise with us and successfully boost your business?
Please send us your request and we will get back to you shortly!
DIDN'T FIND WHAT YOU WANT?
ASK THE EXPERTS