10 Best Breakfast Restaurant Franchise Opportunities in USA in 2023
Update: 04.11.2021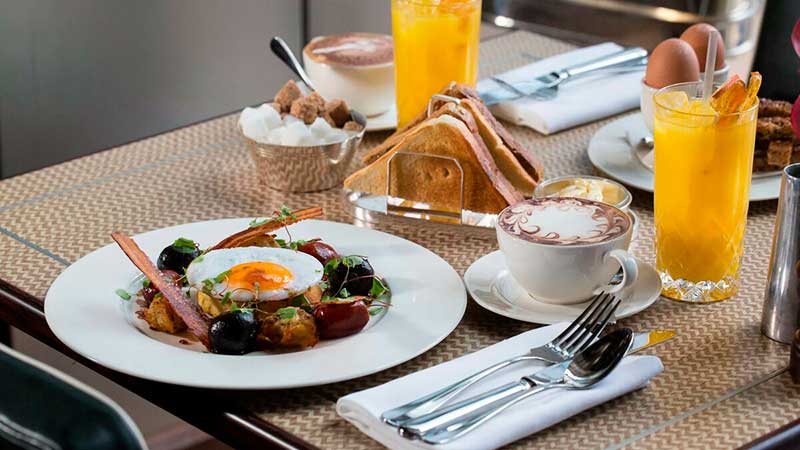 We got used to the fact that restaurants open at noon and offer a lunch and a wide dinner menu. However, a dynamic lifestyle of Americans caused the boom in the popularity of breakfast restaurants. That is why, breakfast restaurant franchises are successfully expanding in the USA. Compared to other concepts, an average breakfast restaurant franchise offers casual dining services, affordable prices, family atmosphere, earlier working hours, some of them work 24/7, and a diverse breakfast menu. As a rule a breakfast menu of the restaurants includes omelette, waffles, pancakes, toasts and snakes, tea and coffee. However, there are also establishments which serve homemade food or the ones which offer a French menu for example. If you are looking for the best breakfast franchise to buy, take a glance at our selection. It includes only proven brands which are highly popular among Americans. The franchisors have years of experience and are ready to teach and support their franchisees.
Here is the best 10 breakfast restaurant franchise businesses in USA
Huddle House
Founded in: 1964
Franchising since: 1966
Franchise units: 286
Initial investment: $560,435 - $1,379,575
Franchise Fee: $35,000
Royalty Fees: 4,75%
Huddle House, Inc. is a privately held American company specializing in casual dining. A family run restaurant with 55 years of history, renowned for 24/7 breakfast, southern hospitality and the best place in town to meet friends. About 60 percent of establishments are open 24/7. Huddle House, Inc. best known for its breakfast options, which include five different Big House breakfasts (combo), eight signature sweet pastries (pancakes), stuffed potato pancakes, waffles, French toast, omelettes, plates of two eggs and many other side dishes.
---
IHOP (International House of Pancakes)
Founded in: 1958
Franchising since: 1960
Franchise units: 1,770
Initial investment: $92,000 - $810,000
Franchise Fee: $40,000 - $50,000
Royalty Fees: 4,5%
IHOP, the International House of Pancakes, is one of the most recognizable niche brands in the world that offers quality, tasty food at reasonable prices, always friendly and attentive table service and a comfortable family atmosphere. Although IHOP's restaurants are best known for their delicious pancakes, omelettes and other breakfast options, they are open throughout the day and evening and offer a wide variety of choices for lunch, dinner and snacks.
---
Perkins Restaurant & Bakery
Founded in: 1958
Franchising since: 1958
Franchise units: 205
Initial investment: $1,520,400 - $2,489,650
Franchise Fee: $40,000
Royalty Fees: 4%
Perkins Restaurant & Bakery, starting as a pancake house in 1958, quickly expanded to become a chain of popular full-menu restaurants with bakeries at any time of the day. Perkins offers quality, tasty and affordable food for breakfast, lunch and dinner. With nearly 500 locations in 35 US states and five Canadian provinces, the Perkins brand heritage and ability to adapt to current consumer trends have made Perkins one of the leading companies in the family restaurant segment.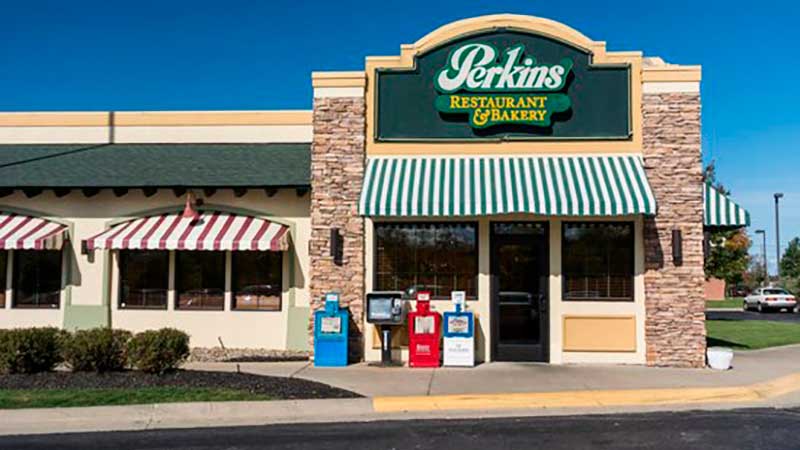 ---
Denny's
Founded in: 1953
Franchising since: 1963
Franchise units: 1,580
Initial investment: $305,000 - $2,326,537
Franchise Fee: $10,000 - $30,000
Royalty Fees: 4,5 - 7%
Denny's (also known as Denny's Diner on the signage of some places) is a chain of snack-style restaurants with table settings. Denny's is fondly remembered by many as the meeting place for colleges because they are always open 24/7 including holidays. Originally opened as a coffee shop called Danny's Donuts, Denny's is now renowned for being always open 24/7 serving breakfast, lunch and dinner. The menu features eight signature slams, a variety of combo breakfast plates at a reasonable price. Additional breakfast options include waffles, pans and omelettes.
---
Another Broken Egg Café
Founded in: 1996
Franchising since: 2005
Franchise units: 65
Initial investment: $505,500 - $1,175,500
Franchise Fee: $50,000
Royalty Fees: 5%
Broken Egg Café is not your typical breakfast, brunch and lunch spot. The restaurant is a slightly more upscale breakfast for gourmets. A passion for unique flavors is what makes Another Broken Egg Cafe so unique. Their menus include omelets, eggs Benedict, Belgian waffles, crispy fried chicken, pancakes, French toast and brunch cocktails.
---
Famous Toastery
Founded in: 2005
Franchising since: 2013
Franchise units: 18
Initial investment: $605,500 - $1,029,500
Franchise Fee: $45,000
Royalty Fees: 5%
Famous Toastery serves breakfast, brunch, and all-day lunch every day. Best friends since the age of eight, Brian Burchill and Robert Maynard opened their first Toaster in Huntersville, North Carolina in 2005. By 2013, they had turned their big idea into a thriving franchise system. The menu includes six signature omelets, five signature Benedict, pancakes, French toast, waffles, huevos rancheros, cookies with sauce, breakfast sandwiches, quesadillas and burritos, hash, macaroni and cheese, pizza for breakfast and, of course, avocado toast. During brunch, clients can enjoy a wine pairing with selected dishes on the menu.
---
Lumberjacks Restaurant
Founded in: 2004
Franchising since: 2011
Franchise units: 6
Initial investment: $436,800 - $1,337,700
Franchise Fee: $40,000
Royalty Fees: 4%
Lumberjacks is a restaurant with a distinctive style, decorated like a log cabin, with large old hand saws on the walls. Designed for hearty dishes such as 4-egg omelets, large signature pans, Sequoia Breakfast Club sandwich, Logger's breakfast burritos, Benedict pesto and many more. The history of the establishment dates back to a time when lumberjacks needed plentiful satisfying food in order to keep them satisfied and keep them satisfied for several hours due to their hard work and long 14-18 hour working days. Large portions, friendly staff and good home cooking are the keys to the success of the Lumberjacks.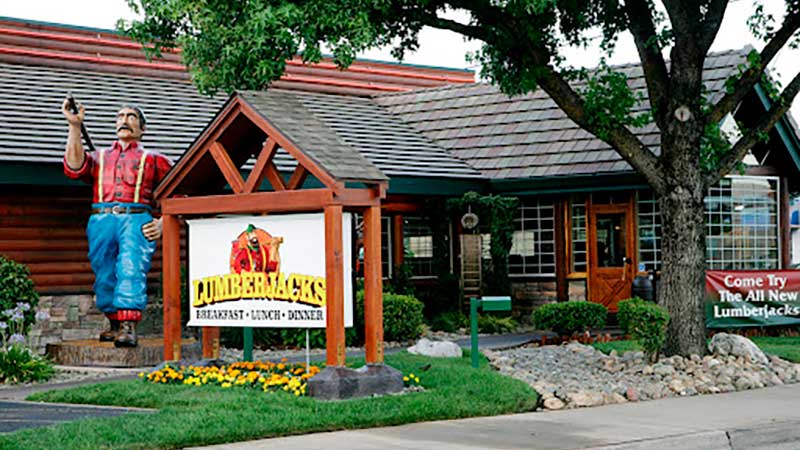 ---
Black Bear Diner
Founded in: 1995
Franchising since: 2002
Franchise units: 83
Initial investment: $1,124,800 - $2,094,200
Franchise Fee: $55,000
Royalty Fees: 4,5%
Black Bear Diner is a restaurant chain in some the U.S. states which serves homestyle and "old-fashioned" comfort foods. Black Bear decor has a rustic motif with "over-the-top bear paraphernalia. Black Bear Diner is composed of a close-knit group of franchisees that the company considers to be extended parts of their family. Being a franchisee comes with a lot of responsibilities, but the rewards are practically unlimited.
---
Elmer's Breakfast Lunch Dinner/Egg N' Joe
Founded in: 1960
Franchising since: 1982
Franchise units: 14
Initial investment: $712,000 - $3,209,500
Franchise Fee: $40,000
Royalty Fees: 4%
Elmer's Breakfast Lunch Dinner / Egg N 'Joe began as a small cafe for breakfast and lunch. Meals are served throughout the day with all the homemade food you'd expect in a family run restaurant - pancakes, French toast, pancakes, waffles, hand-rolled omelets, benedict, frying pans, half a dozen different breakfast items, and several different seasonal specialties. breakfast snacks.
---
Sonic Drive-In
Founded in: 1953
Franchising since: 1959
Franchise units: 3,254
Initial investment: $1,242,200 - $3,537,700
Franchise Fee: $45,000
Royalty Fees: 2 - 5%
SONIC Drive-In is an iconic brand with over 65 years of rich heritage. The company offers new dishes on a regular basis to keep visitors interested. Guests of the establishment can enjoy a variety of dishes from the menu to quench their thirst from morning till night, whether they want chili-cheese mastiff, cherry limada, or traditional burger.
---
Conclusion
To summarize, we can say any of the listed above breakfast restaurant franchises is worth buying. But there is a lot to consider while choosing the best one for you. Pay attention to the reputation of the brand, what training and support are offered, check if the other franchisees are successful. But the main thing you need to do is to align your budget with investment requirements of the brand. In order to ease the challenge, we have made the comparison flowchart of the best breakfast restaurant franchises in the USA for you. It shows the minimum estimated initial investment and initial franchise fee of each brand. By using it, you can figure out the difference in financial requirements for each franchise, and decide which one fits you the most.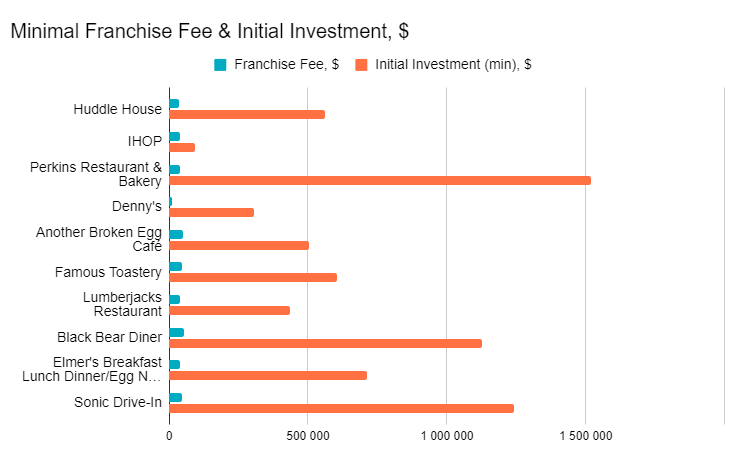 View all Breakfast Restaurant franchises
Want to advertise your franchise with us and successfully boost your business?
Please send us your request and we will get back to you shortly!
DIDN'T FIND WHAT YOU WANT?
ASK THE EXPERTS