Best 7 Chiropractic Franchise Opportunities for Sale in the USA for 2023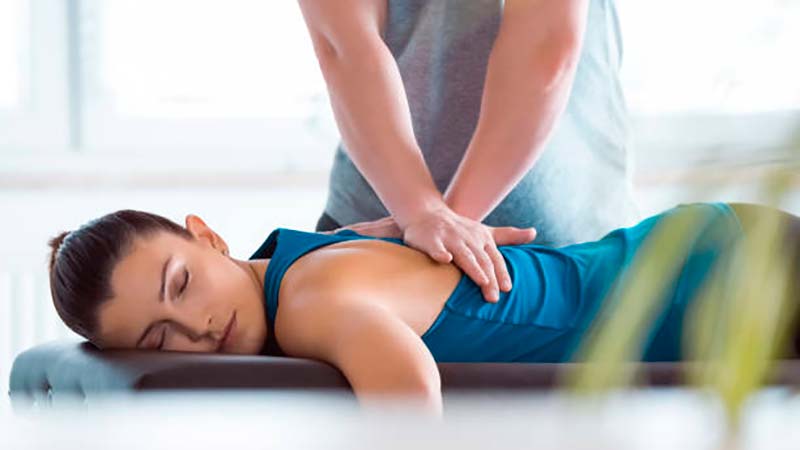 Chiropractic care is non-invasive, hands-on, regulated health care with a focus on muscles, spine, and the nervous systems. The service is highly popular among American people nowadays. In order to build a successful business and attract clients, an entrepreneur needs to have a really powerful marketing strategy, and the brand should have a good reputation. It is not easy to arrange on your own. Therefore, it would be a good idea to choose one out of the list of best chiropractic franchises to own. Businesses recommended here are really trustworthy and well-known on the market in the USA. They have already built their powerful marketing strategies and established management and other processes. By joining them, you will receive the best chiropractic franchise opportunities. The franchise team will share their best professional, financial, marketing, and other practices with you, provide extensive trainings and consistent support. All you need to do is to pick the best out of the top chiropractic franchises to buy in 2022.
Here are the top 7 chiropractic franchise businesses in the USA
The Joint Chiropractic
Founded in: 1999
Franchising since: 2003
Franchise units: 561
Initial investment: $204,000 - $381,000
Franchise Fee: $39,900
Royalty Fee: 7%
The fastest-growing chiropractic franchise is a meaningful business that is meeting an incredible demand for holistic pain management. The Joint Chiropractic is ushering in a new era of mainstream credibility for the chiropractic industry by making access to care more affordable, accessible and convenient than ever before. Founded in 1999 with a mission to improve the quality of life through routine and affordable chiropractic care, The Joint has already grown to more than 500 franchise units throughout 34 states in 2021. The simple business model is enormously effective at allowing franchisees to scale up to multi-unit agreements. The ongoing overhead is extremely low, requiring zero inventory and only a small staff to begin operations. This allows the owners to reap more of the rewards of being in business.
---
NuSpine Chiropractic
Founded in: 2013
Franchising since: 2013
Franchise units: 3
Initial investment: from $178,000 - $284,000
Franchise Fee: $39,000
Royalty Fee: 7%
NuSpine is a fast-growing chiropractic franchise with the purpose of providing a valuable service to massive demand in a new, exciting way. NuSpine Chiropractic is delivering chiropractic services the way that patients want it delivered. By providing access to chiropractic care in an affordable, convenient, and exciting way more people are getting access to a proven service. By operating clinics in easily accessible locations in anchored retail centers, patients are able to find and receive chiropractic services in a simpler and easier way. As you'll find in any NuSpine clinic, every aspect of the business is designed for simple, yet exciting success. From the clinic layout, to the delivery of services, to the flow of patients through the facility, it's all simplified to allow for quality.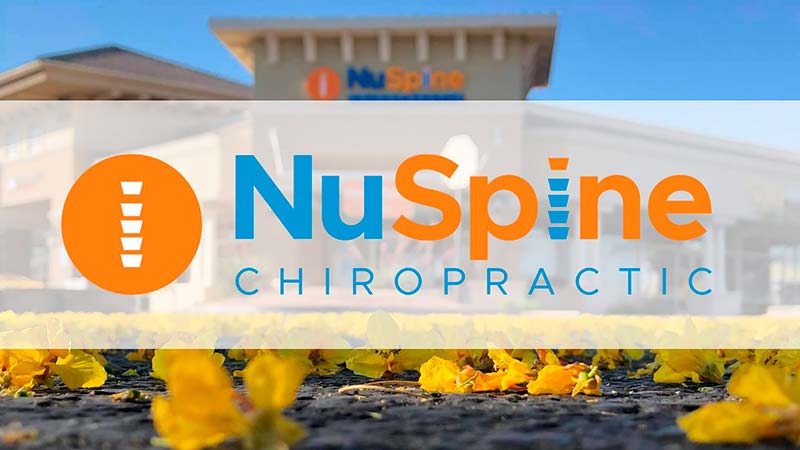 ---
HealthSource Chiropractic
Founded in: 1998
Franchising since: 2006
Franchise units: 172
Initial investment: $59,000 - $383,000
Franchise Fee: $30,000 - $45,000
Royalty Fee: 7 - 9%
HealthSource, America's Chiropractor® stands for, first and foremost, outstanding results - results for patients as well as chiropractors. We have six distinct revenue streams that drive our amazing patient results while also helping to increase potential income for your clinic. Patients receive incredible outcomes, and your practice receives the exceptional support it deserves. It's a win-win situation done the right way - the HealthSource Way! Whether you're a chiropractic associate working for someone else, or you already own your own clinic and want to take it to the next level, HealthSource has the systems to help you build the practice of your dreams. When you're ready to realize your vision of a thriving practice, let us help you build your business more easily than you might expect.
---
100% Chiropractic
Founded in: 2004
Franchising since: 2015
Franchise units: 49
Initial investment: $220,000 - $701,000
Franchise Fee: $50,000 - $300,000
Royalty Fee: $2,500/mo.
100% Chiropractic is a family of full-service wellness clinics that offer cutting edge chiropractic care, massage therapy, and a full line of supreme quality nutritional supplements. We work directly with designers and architects to make sure each office layout is perfectly purposed for optimal use and a relaxing patient experience. Our ambiance is one of the things that sets us apart from the rest, with four interior design themes to choose from and a carefully curated layout flow. We take the raw passion of today's chiropractic entrepreneur and provide a foundation of business systems that offer unlimited potential and possibilities. As one of the fastest-growing chiropractic franchises, it has never been a better time or easier to design your dream life!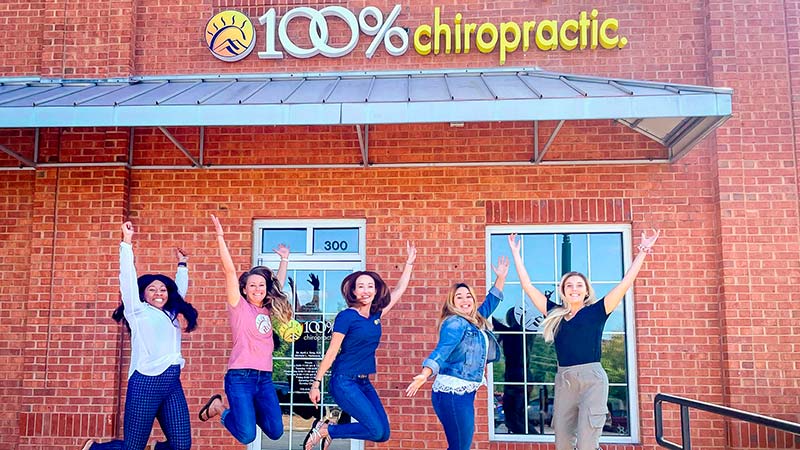 ---
AlignLife
Founded in: 1999
Franchising since: 2009
Franchise units: 23
Initial investment: $160,000 - $353,000
Franchise Fee: $49,000
Royalty Fee: 7%
AlignLife is a chiropractic franchise designed by chiropractors for chiropractors—helping you run a successful business and change patients' lives. AlignLife has created multiple methods to improve individual practice management and add revenue while also creating an environment where chiropractors learn from and support each other. AlignLife isn't a franchise model that happens to work well for chiropractors. It's a franchise model designed just for chiropractors to help them enhance the effectiveness of their practice, while also providing outstanding, multi-touch patient services.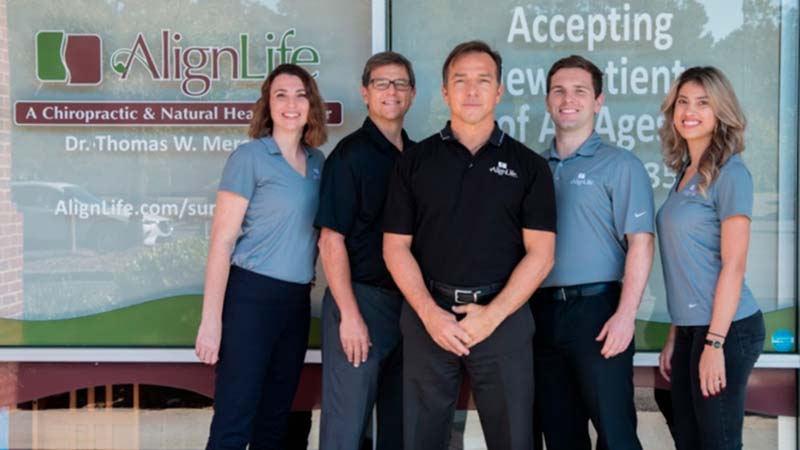 ---
SoVita Chiropractic
Founded in: 1986
Initial investment: $61,500 - $234,000
Franchise Fee: $25,000
SoVita Chiropractic's goal is to provide the highest quality chiropractic services while also providing high value for our patients. We continually study, train, experiment and innovate in order to raise our patient care standards. We create clinic healthcare environments that are inviting, comfortable, convenient, nurturing and educational. Over the years, we've been able to identify ways to improve chiropractic practices, and this knowledge carries forward into our franchising program today. Leverage our established chiropractic business model and fully-developed support tools. Take your chiropractic career or practice to the next level, and maximize your potential in the growing $14 Billion* chiropractic industry by adopting our chiropractic franchise approach.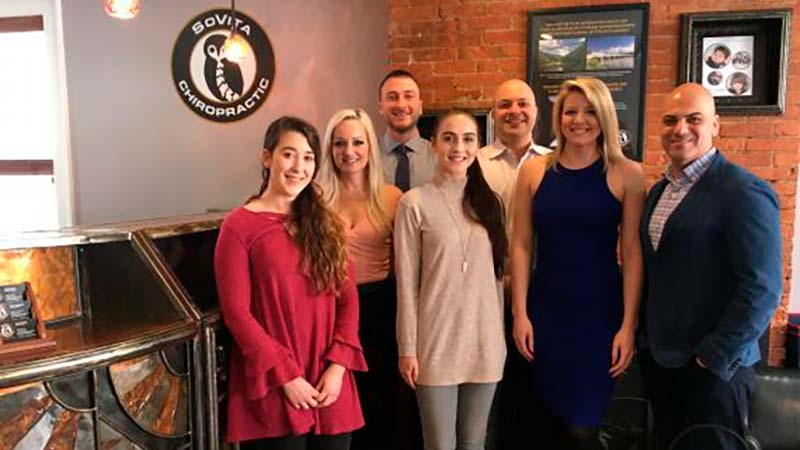 ---
Physical Therapy Now
Founded in: 2011
Franchising since: 2015
Franchise units: 37
Initial investment: $184,000 - $308,000
Franchise Fee: $47,000
Royalty Fee: 6%
Physical Therapy NOW ™ has revolutionized the high-demand industry of Physical Therapy. We are the first and only franchise in the nation to allow franchisees to open their clinic doors with healthcare contracts for access to patients. We offer business ownership opportunities to qualified Clinical and Non Clinical individuals seeking an easy to operate, low expense, business model proving quick startup and return of investment. This 34 Billion dollar industry is rapidly expanding with a growth rate of 7% annually the physical therapy and occupational therapy industry are very stable industries.
---
Conclusion
To summarize, we can say any of the listed above chiropractic franchises is worth buying. But there is a lot to consider while choosing the best one for you. Pay attention to the reputation of the brand, what training and support are offered, check if the other franchisees are successful. But the main thing you need to do is to align your budget with the investment requirements of the brand. In order to ease the challenge, we have made the comparison flowchart of the best chiropractic franchises to own in the USA for you. It shows the minimum estimated initial investment and an initial franchise fee for each brand. By using it, you can figure out the difference in financial requirements for each franchise, and decide which one fits you the most.
View all Chiropractic franchises
Want to advertise your franchise with us and successfully boost your business?
Please send us your request and we will get back to you shortly!
DIDN'T FIND WHAT YOU WANT?
ASK THE EXPERTS