Best 10 Bookkeeping Franchises For Sale in Australia in 2023
Update: 12.11.2021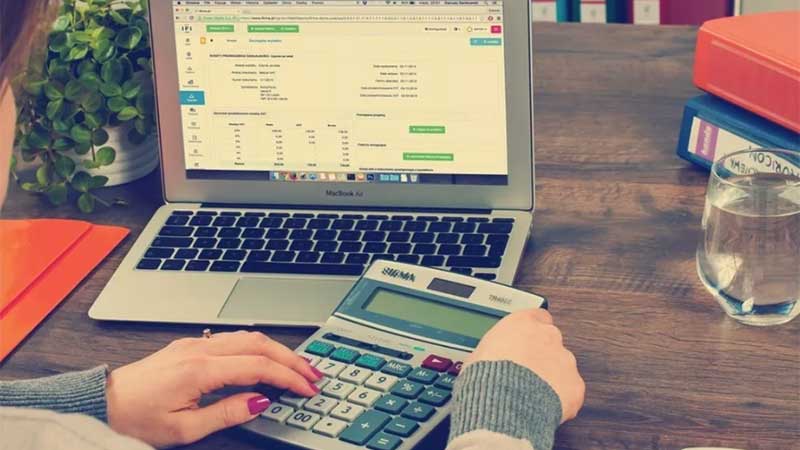 The demand for Bookkeeping franchises in Australia remains high. Moreover, the same top brands are leading on the market in 2022. Our list of the Best Bookkeeping franchises for sale hasn't changed at all for the past few years. It includes the same proven brands worth investing into.
The best bookkeeping franchises in Australia have a vast experience in providing various products. The list of services related to the industry includes managing payrolls, creating and maintain monthly financial reports, handling taxes, on-site and off-site assistance of a specialist and others. These are the services that both new and mature companies require. Therefore, bookkeeping franchises will always be in demand. The top 10 businesses enumerated below offer profitable concepts, their own approach to marketing and management, and constant assistance to their partners. Check out our collection of the best bookkeeping franchises and find out if there is a good opportunity for you!
Here is TOP 10 Bookkeeping Franchise Opportunities in Australia:
Busy Bookkeeping
Founded in: 1960
Franchising since: 2000
Busy Bookkeeping is a growing national network of professional bookkeepers who focus on providing bookkeeping services to small and medium businesses, and to Accountants in Public Practise. BB is an enduring and trusted brand comprising accountants and expert bookkeepers recognised for their professionalism and commitment to quality. Franchisees provide their clients in SME and medium-sized enterprises with efficient and cost-effective solutions including set-up, training, all paperwork, management and ATO-related functions.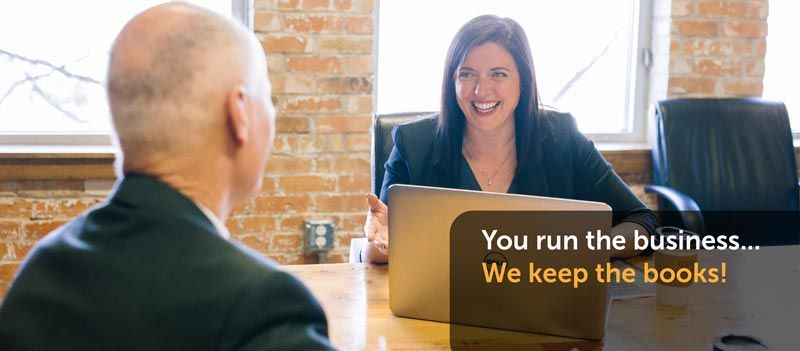 ---
Bookkeepers Store Australia
Founded in: 2019
Franchising since: 2019
Franchise units: 10
Bookkeepers Store is a new breed of bookkeeping professionals. BS are a network of experts all focused on delivering the simplest, but most effective financial solutions to grow clients' business. The company uses cloud-based technology for a convenient, cost effective solution and has professionals who are highly skilled and up-to-date with ATO and government requirements. All Bookkeepers Store partners have get access to everything they need to ensure their business thrives.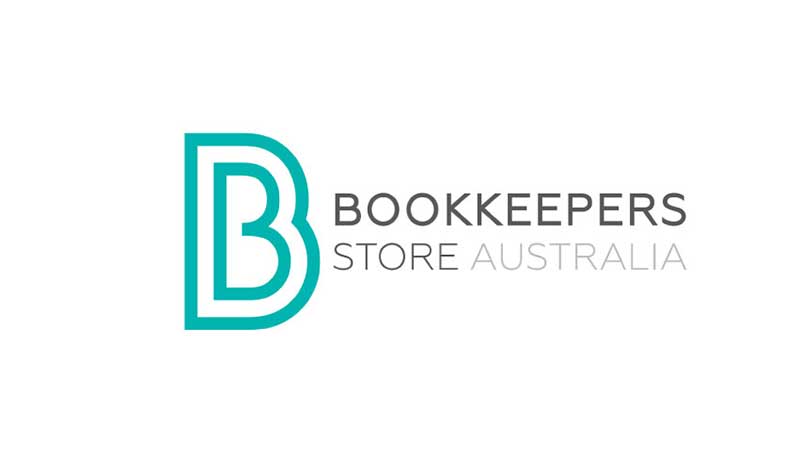 ---
EzyAccounts
Founded in: 2008
Franchising since: 2010
Franchise units: 40
Initial investment: $20,000 - $37,500 +GST
EzyAccounts is an Australian owned and operated franchisor. The company helps franchisees acquire clients and earn up to $20k per month. Their achievements are recognised by their strategic partners that include: Xero, Intuit Quickbooks, MYOB and Reckon. EzyAccounts Franchisees provide services such as business advisory, management accounting, software training, bookkeeping, payroll processing, tax and other key services.

---
J TAX
Founded in: 2017
Franchising since: 2017
Franchise units: 10+
Initial investment: $9,900 + GST
Royalty Fees: 14% (min $100 - max $600) + GST
Jtax is a Franchising system based in the Cloud. The J TAX Cloud connects all bookkeepers and small business owners around Australia with fully scalable multi-user software and tools for a fast turnkey startup. A lot of tax and bookkeeping franchise companies require franchisees to lease an office after a 12 month period. However with Jtax this is not required or is compulsory. Clients can be purchased additionally from J Tax subject to availability by negotiation.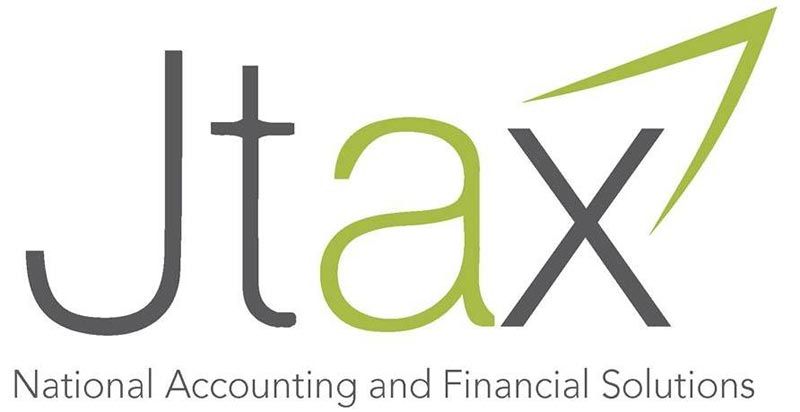 ---
AGI Bookkeeping
Founded in: 2001
Franchising since: 2001
Franchise units: 50+
Initial investment: Individual
AGI Bookkeeping is a very well-respected, highly-trusted bookkeeping and accounts solution-provider servicing the Melbourne CBD and surrounding suburbs. The company places a great priority on building long-lasting relationships whilst providing excellent and affordable accounts and bookkeeping solutions tailored especially for business. The company offers fixed monthly packages to franchises which offer the flexibility of staying contract-free to the franchisor. It allows partners to change the plan whenever they want as per their requirement without paying any penalties.

---
Axia Accounts
Founded in: 2013
Franchising since: 2014
Franchise units: 10+
Initial investment: $8,000
Axia Accounts is an affordable and professional bookkeeping franchise opportunity with low start-up costs and overheads and offers maximum flexibility with a part-time or a full-time mobile and home-based business. Franchisees can provide bookkeeping services, and BAS and tax return services under their tax agent's supervision. The franchise includes ongoing training and support, business tools and materials.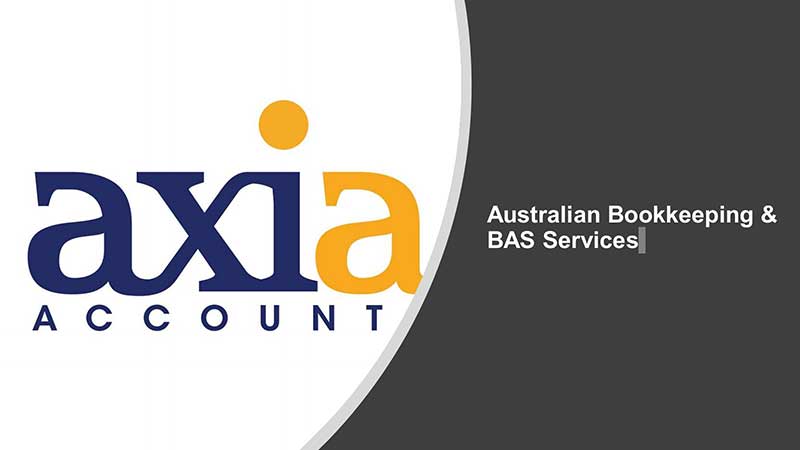 ---
Cinch Advisers
Founded in: 2010
Franchising since: 2010
Cinch Advisers are an Australian network of CPA accountants and business advisers experienced in business and personal finance growth strategies and design lifestyle-focused strategies that help businesses and families achieve financial growth. CINCH has several bookkeeping franchises and accounting franchises available across Australia so every interested person can become a CINCH Partner today.

---
Jim's Bookkeeping
Founded in: 1980
Franchising since: 1980
Franchise units: 100+
Initial investment: $35,000
Jim's Bookkeeping is one of the many divisions of Jim's Group and Jim's brands are recognised by over 90% of Australian adults. There are over 3600 franchisees in the Jim's Group network. Jim's Bookkeeping franchise network provides opportunities for accountants and bookkeepers who are looking to experience the freedom of their own business without the hassle or expense that comes with setting up on your own.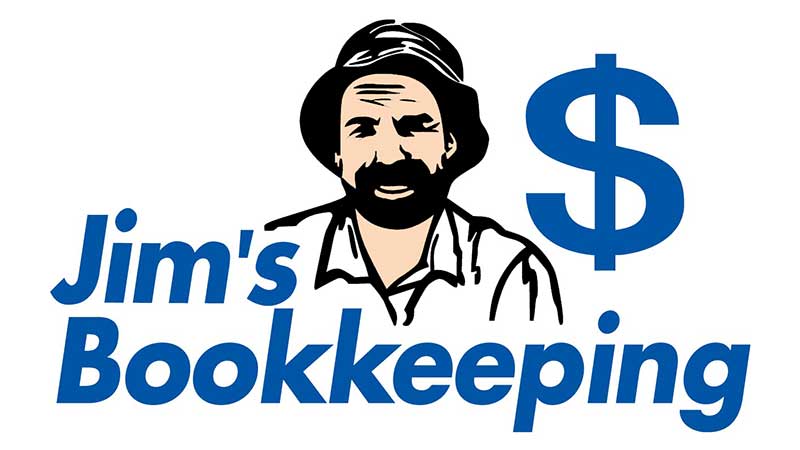 ---
Shoebox
Founded in: 2007
Franchising since: 2007
Franchise units: 60+
Initial investment: $29,990 + GST
Royalty Fees: $450 or 7%
Shoebox Books began in 2007, as founders Yvette Coad and Sandie Menzies saw a unique opportunity for developing a bookkeeping system where all the client needed to do was put their receipts and bank statements in a Shoebox and they would collect them, prepare and lodge the BAS, prepare the Profit & Loss, file all their receipts and invoices and then return their Shoebox for the next month. Offering bookkeeping opportunities, preferably for experienced professionals, Shoebox Bookkeeping is designed to allow franchisees to work from home.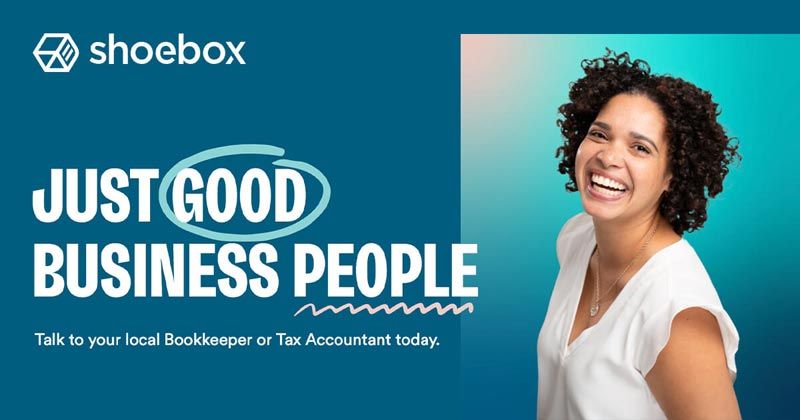 ---
First Class Accounts
Founded in: 2000
Franchising since: 2000
Franchise units: 180+
Initial investment: From $36,000
First Class Accounts since its founding in 2000 has grown to become Australia's largest bookkeeping franchise, with more than 180 franchises servicing over 5,000 clients across a variety of industries. All FCA franchisees are either BAS or TAX Agents, or are working under the supervision and control of First Class Financial Group Pty Ltd.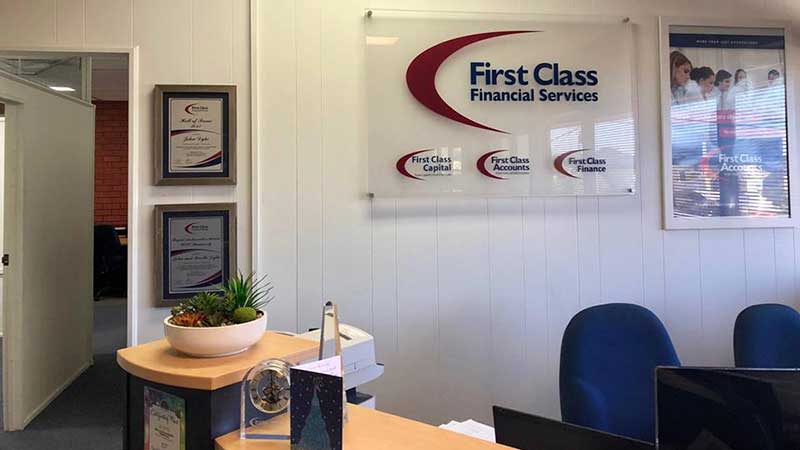 ---
Conclusion
To summarize, we can say any of the listed above bookkeeping franchises is worth buying. But there is a lot to consider while choosing the best one for you. Pay attention to the reputation of the brand, what training and support are offered, check if the other franchisees are successful. But the main thing you need to do is to align your budget with investment requirements of the brand. In order to ease the challenge, we have made the comparison flowchart of the best bookkeeping franchises in Australia for you. It shows the minimum estimated initial investment of each brand. By using it, you can figure out the difference in financial requirements for each franchise, and decide which one fits you the most.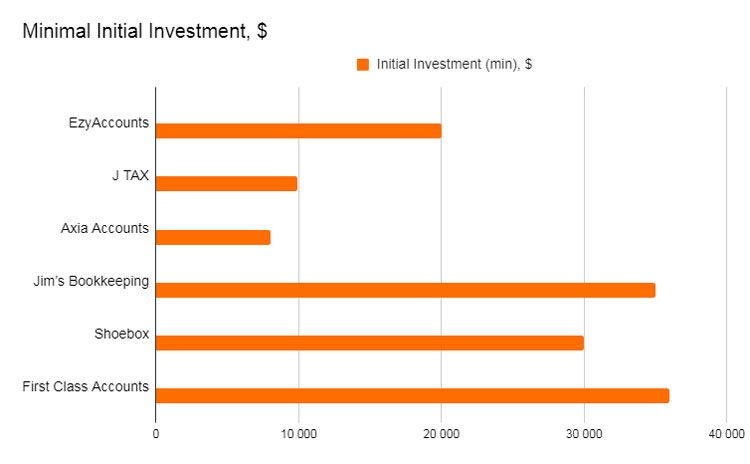 View all Bookkeeping Franchises
Want to advertise your franchise with us and successfully boost your business?
Please send us your request and we will get back to you shortly!
DIDN'T FIND WHAT YOU WANT?
ASK THE EXPERTS