5 Best Street Food Franchise Business Opportunities in USA in 2022
Update: 04.11.2021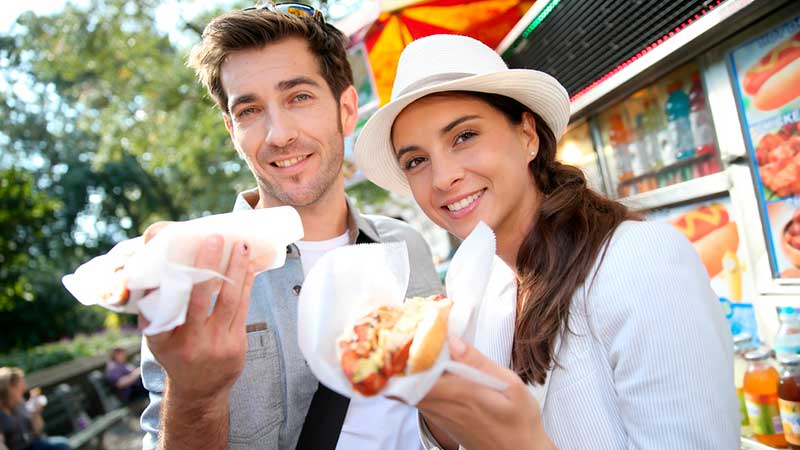 Fast pace of life made fast sood services increasingly popular. The tendency created favourable opportunities for a lot of businesses including street food franchises. Americans enjoy street food for a bunch of reasons. The food is cheap, diverse, very tasty and nourishing, it is cookied in front of your eyes, quickly served and you can eat it on the go. Speaking about street food opportunities of franchising for an entrepreneur willing to start the business, we`d mention low initial investments, much lower expenses in comparison to a restaurant franchise for example, and less time commitment for control as the concept is not big and requires not numerous staff. One can also scale street food franchise concepts to a restaurant or cafe. If you feel like buying a franchise operating within the industry, take a glance at our selection of top street food businesses here. We are sure you`ll find something special for you.
Here is the best 5 Street Food franchise businesses in USA
The Halal Guys
Founded in: 1990
Franchising since: 2014
Franchise units: 26
Initial investment: $233,600 - $844,000
Franchise Fee: $40,000
Royalty Fees: 6%
The Halal Guys story begins in 1990 with three Egyptian founders who first launched a hot dog cart in New York City and then moved on to selling halal food. The Halal Guys is a fast food restaurant serving specialty meats and rice sauces and other popular American street food prepared to Halal standards for dinner and takeaway. The Halal Guys currently has 94 branches and over 400+ restaurants worldwide.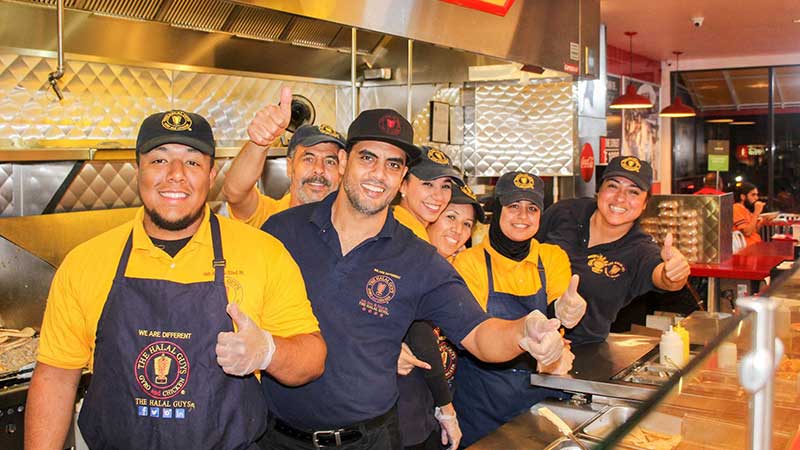 ---
Cafe2U
Founded in: 2000
Franchising since: 2005
Franchise units: 241
Initial investment: $109,146 - $154,621
Franchise Fee: $25,000
Royalty Fees: $175 per week
Cafe2U is one of the world's largest mobile coffee companies. The main concept of the company is coffee on wheels. The first prototype of his espresso coffee van was launched in Sydney, Australia back in 2000. Focusing primarily on businesses and special events, Cafe2U serves customers from a van staffed by a barista. Cafe2u offers a mobile coffee shop option that is fairly inexpensive. The Australian company now has hundreds of franchisees around the world. Its coffee shops are short of vans, so franchisees can sell coffee at colleges, fairs, and other events.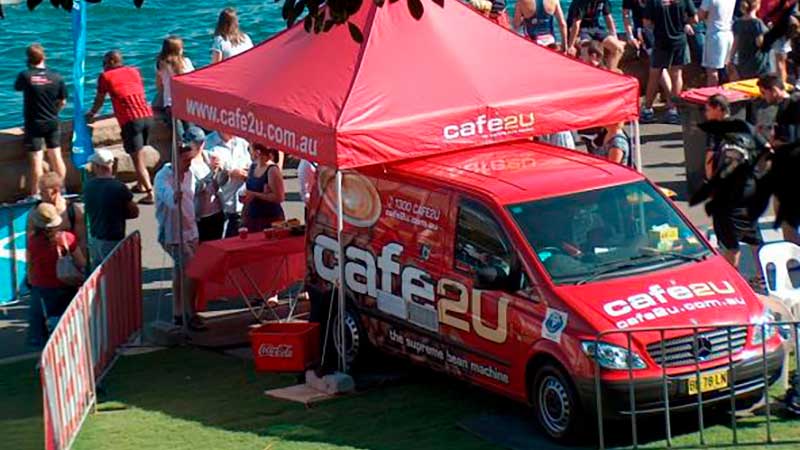 ---
Pita Mediterranean Street Food
Initial investment: $175,000 - $350,000
Franchise Fee: $35,000 per store
Marketing Fees: 3%
Royalty Fees: 5% royalties of net sales
Pita Mediterranean Street Food is an inexpensive and affordable franchise option in the fast food segment. The pita bread offers a wide selection of delicious lean dishes. Lentil soup, vegetarian leaves, and irresistible falafels are some of the campfire dishes they cook fresh every day. The concept of Mediterranean cuisine sets the company apart from its competitors.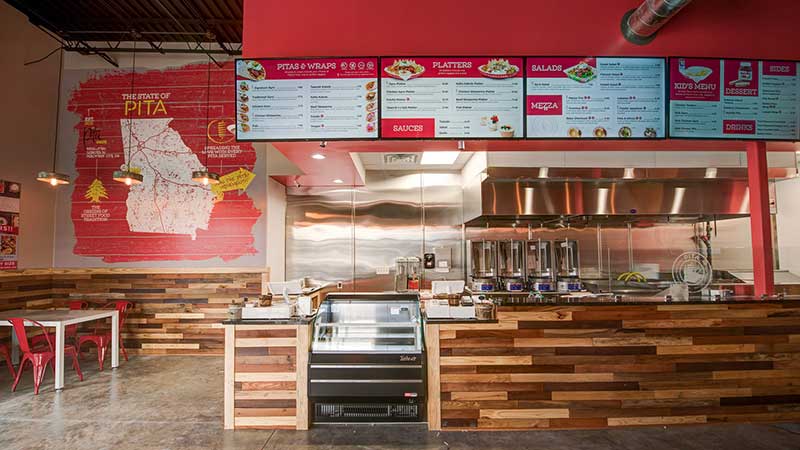 ---
Little Caesars Mobile Pizza Kitchen
Founded in: 1959
Franchising since: 1962
Initial investment: $221,000 - $654,000
Franchise Fee: $20,000
Royalty Fees: 6%
Little Caesars Mobile Pizza Kitchen was founded in 1959 by Michael and Marian Ilitch in Garden City, Michigan. The restaurant also served Italian staples such as spaghetti and fried chicken, but pizza was their top seller. Their restaurants on wheels served over three million people. Love Kitchen has also been recognized for its philanthropic work, receiving the President's Volunteer Award from former Presidents George W. Bush and Bill Clinton.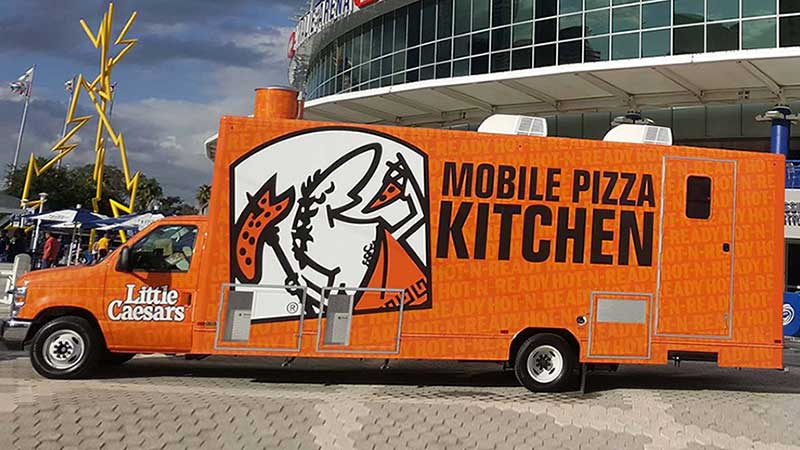 ---
Pita Pit
Founded in: 1995
Franchising since: 1997
Franchise units: 536
Initial investment: $321,934 - $497,382
Franchise Fee: $30,000
Royalty Fees: 5%
Pita Pit International brings the highly successful Pita Pit concept created in Canada to customers throughout the world, outside of the USA and Canada. Pita Pit offers Lebanese-style pita sandwiches packed with fresh veggies, grilled meats and zesty sauces. With more than 20 pita fillings & 40 toppings to mix and match, Pita Pit provides you millions of possible combinations so that eating healthy never gets old.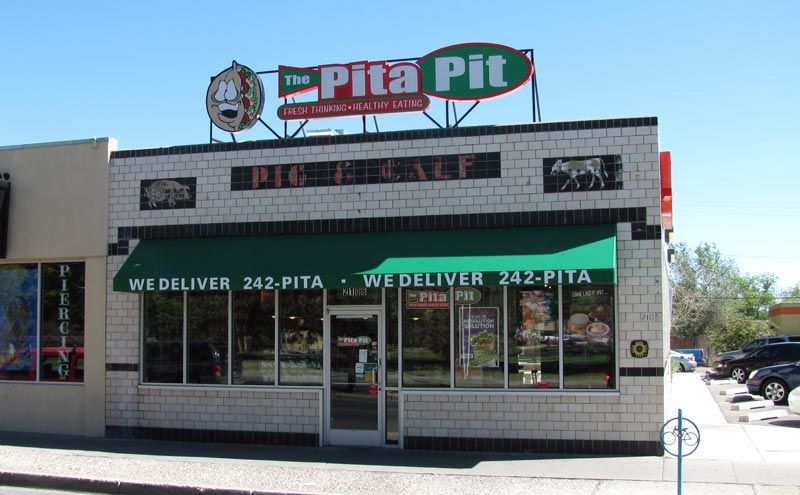 ---
Conclusion
To summarize, we can say any of the listed above street food franchises is worth buying. But there is a lot to consider while choosing the best one for you. Pay attention to the reputation of the brand, what training and support are offered, check if the other franchisees are successful. But the main thing you need to do is to align your budget with investment requirements of the brand. In order to ease the challenge, we have made the comparison flowchart of the best street food franchises in the USA for you. It shows the minimum estimated initial investment and initial franchise fee of each brand. By using it, you can figure out the difference in financial requirements for each franchise, and decide which one fits you the most.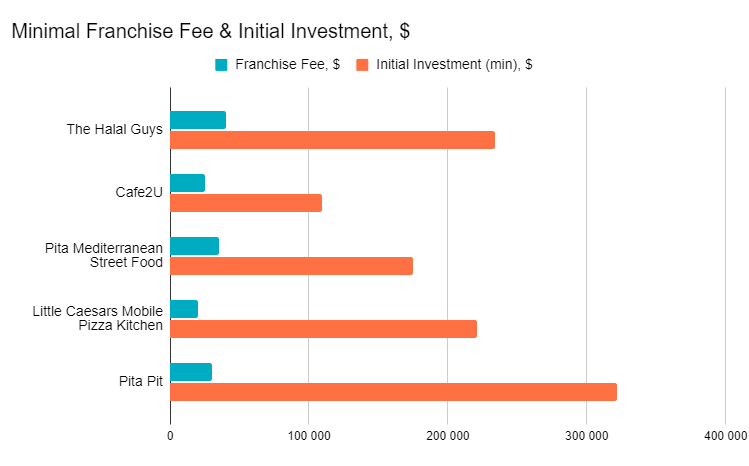 View all Street Food franchises
Want to advertise your franchise with us and successfully boost your business?
Please send us your request and we will get back to you shortly!
DIDN'T FIND WHAT YOU WANT?
ASK THE EXPERTS