10 Best Salad Franchise Opportunities in USA for 2023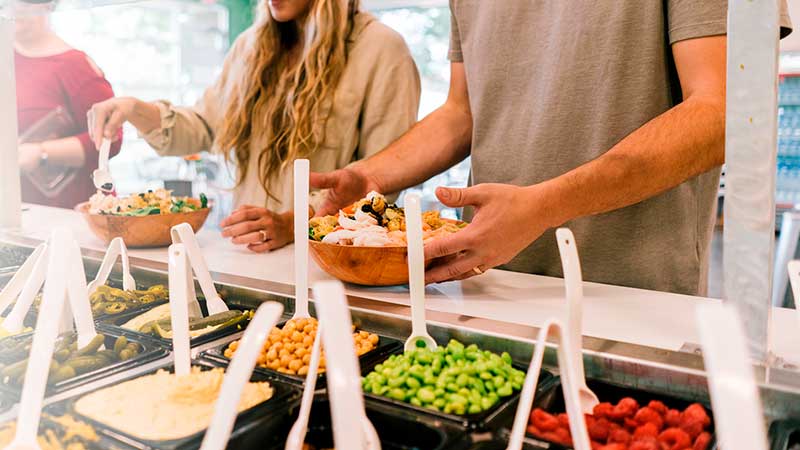 Salad franchises are a healthy food restaurant business. It is really good for any entrepreneur either they start their first small restaurant or want to diversify their operating business. Compared to other fast food establishments, salad shop franchise ones are quite inexpensive. One can find a business here which starts from $200K. When choosing a worthy concept to invest into, consider the brand with a good reputation. We have made a list of salad franchise businesses that are reputed and recognizable all over the world. Take a look at what ideas they offer. You may find here fast-casual concepts which offer soups, wraps, and salads made in customer's presence; or restaurants that specialize in handcrafted smoothies or healthy kid-friendly items. No matter the concept, our selection includes exceptionally top salad shop franchises for sale. The brands are looking for new franchise partners to share their values. They are willing to teach their new franchisees how to do the business easily and make a good profit from it.
Here is top 10 Salad Shop franchise businesses in USA
Saladworks
Founded in: 1986
Franchising since: 1992
Franchise units: 89
Initial investment: $199,730 - $549,295
Franchise Fee: $35,000
Royalty Fees: 6%
Saladworks is the nation's first and largest fresh-tossed salad franchise. Our model is simple: an efficient, easy to execute operation with strong unit economics. At the forefront of healthy dining, Saladworks offers fresh, made-to-order, entree-sized salads, proprietary soups, and Focaccia Fusion sandwiches. Choose from over 60 fresh vegetables and salad toppings to create your own, mixed in the moment, personal favorite. With a nearly 30 year history, 97 open restaurants nationwide, and more in the development pipeline. Saladworks is designed to operate within 250 to 2,300 square feet. Preferred locations include: end cap and in-line restaurants in strip centers, major mall food courts, transportation centers, ground floor sites in major office buildings and street-side locations with high pedestrian traffic, high-visibility in mid to upper-income areas.
---
Chop Stop
Founded in: 2010
Franchising since: 2015
Franchise units: 19
Initial investment: $327,000 - $698,500
Franchise Fee: $30,000
Royalty Fees: 5%
If you're interested in a healthier fast food restaurant franchise, you've come to the right place. Chop Stop is the fast-growing, low-cost, chopped salad concept with nine years of sales history and tremendous regional brand recognition throughout Southern California. When you chop a salad so fine you can eat it with a spoon, you get a flavor explosion in every bite — and a legion of customers addicted to your food! A Chop Stop salad franchise can be your ticket to both business ownership and a healthier lifestyle. Capitalize on the growing consumer desire for convenient, health-oriented restaurant options. By offering a unique menu of customizable chopped salads and other fresh items, your customers will enjoy creating a different delicious meal every day. And you'll enjoy a healthy business model, heightened by Chop Stop's broad consumer appeal and lightning fast service times.
---
The Salad House
Founded in: 2011
Franchising since: 2017
Franchise units: 6
Initial investment: $269,200 - $454,500
Franchise Fee: $40,000
Royalty Fees: 6 - 7%
Founded in 2011 and franchising since 2017, The Salad House is a health-conscious fast casual restaurant brand that serves up fresh, made-to-order customizable salad creations. In addition to its various salad menu items, we also offer sandwiches, wraps, soups, appetizers and smoothies. We have five locations open in New Jersey with three more signed and committed to opening. Our success can be attributed to its large menu variety which caters to most diets and food restrictions, its streamlined systems, and strong third-party relationships. With our strong model and our delicious menu, are positioned for incredible growth and we are excited to see our brand continue to expand its presence. We are currently seeking multi-unit franchisees in the New York and New Jersey area, but other available territories include Connecticut and Pennsylvania.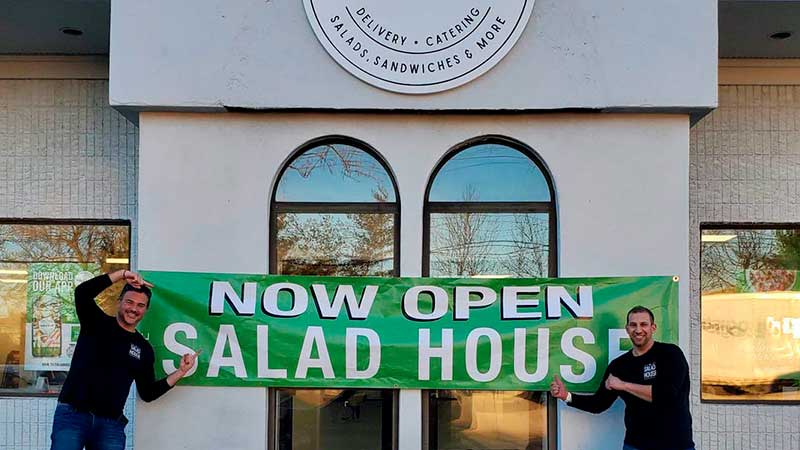 ---
The Big Salad
Founded in: 2008
Franchising since: 2009
Franchise units: 6
Initial investment: $269,250 – $478,000
Franchise Fee: $59,500 - $89,500
Royalty Fees: 6%
The Big Salad is strategically positioned in the booming healthy-lifestyle sector, providing fresh, whole foods loved by people committed to clean eating. Unlike other salad franchise restaurants, The Big Salad offers delicious chopped salads, sandwiches and soups expertly crafted in the customer's presence. Our menu includes pre-designed meals as well as options for customers to create their own salads and sandwiches. Our franchise system is turnkey, meaning no restaurant experience is necessary, our model of success is proven and our support systems are unmatched. To paraphrase the legendary Ray Kroc, our franchisees are in business for themselves, but they are not by themselves.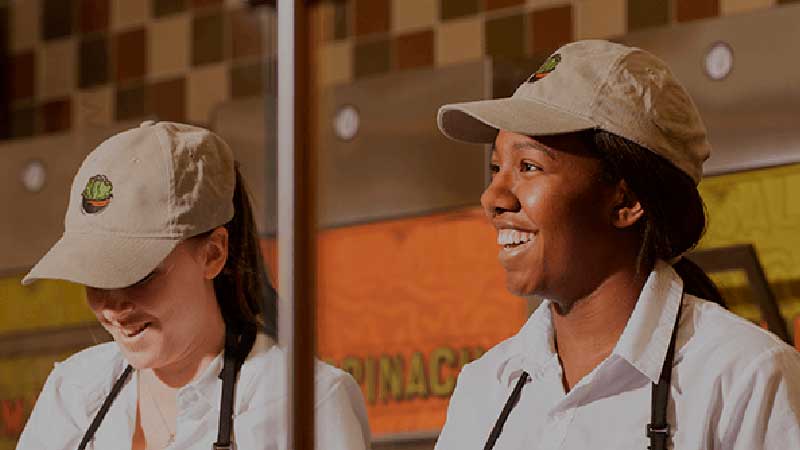 ---
Beyond Juicery + Eatery
Founded in: 2005
Franchising since: 2017
Franchise units: 28
Initial investment: $371,670 - $617,370
Franchise Fee: $30,000
Royalty Fees: 6%
The Michigan-based, health-focused, fast-casual restaurant concept was founded in 2005 by husband-and-wife duo Mijo Alanis and Pam Vivio in Birmingham, Michigan. The couple recognized the gap in healthy food options, and started Beyond Juicery + Eatery to provide their community with the freshest smoothies, salads, juices and wraps. Founded with a can-do attitude, a mission to do what others won't and a focus on providing exceptional customer experiences, Beyond Juicery + Eatery started franchising in 2019 and currently has more than 20 restaurants open. Today, the fast casual concept is focused on growing throughout the Midwest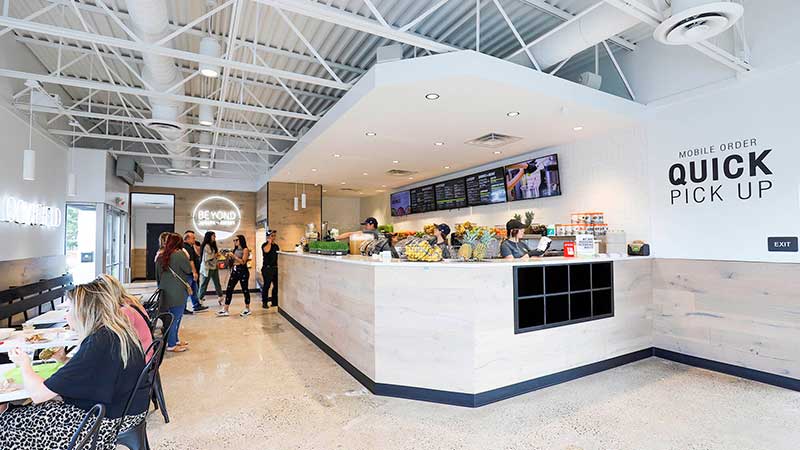 ---
Blimpie Subs & Salads
Founded in: 1964
Franchising since: 1970
Franchise units: 162
Initial investment: $74,780 - $422,200
Franchise Fee: $11,900 - $19,900
Royalty Fees: 6%
One of the most important things you should know about Blimpie is that we're dedicated to helping our franchisees build strong businesses. While no new business comes with a guarantee of success, our experts can help guide our franchisees through the process of opening and operating their new business – helping franchisees to avoid many of the pitfalls faced by independent owners. Our time-tested business model has been carefully refined over decades and allows our franchisees to run their restaurants with maximum efficiency. Furthermore, we've developed strong relationships with a number of third parties (like vendors and real estate experts) who can help our franchisees get great prices on the things they need to run their business.
---
Fresh Healthy Cafe
Founded in: 2001
Franchising since: 2009
Franchise units: 18
Initial investment: $202,500 - $409,000
Franchise Fee: $30,000
Royalty Fees: 6%
Since day one at Fresh, we've been sourcing and serving the freshest, highest-quality ingredients we can get our hands on. Because we know a nutritious and balanced diet does something amazing to your body and mind. Are you a collaborative and energetic entrepreneur? Hungry to make a difference in the health food industry? FRESH – Healthy Cafe is a leader in the booming healthy fast-casual food industry, and we are seeking passionate partners who share our mission in healing the world one healthy meal at a time. Through years of hands-on experience, we operate under a scalable system that meets all areas of the Fresh business model to ensure a successful launch and years of rapid growth. Exclusive opportunities include Unit and Multi-Units Franchises, Master Franchises and Co-Branding Franchises.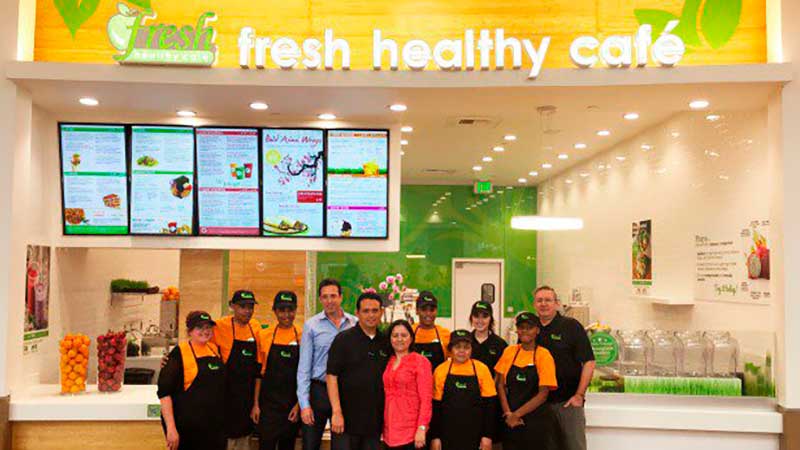 ---
Grabbagreen
Founded in: 2013
Franchising since: 2015
Franchise units: 20
Initial investment: $266,000 - $482,075
Franchise Fee: $30,000
Royalty Fees: 6%
Founded in 2013, Grabbagreen® is a quick service restaurant where great tasting, healthy food meet the speed and convenience of traditional fast food. Grabbagreen's Eat Clean® menu is made up of fresh ingredients and whole foods. The menu is based around super food ingredients and offers a full selection of grain and green-based bowls that can also be made into wraps. The menu also offers fresh-pressed juices, handcrafted smoothies, acai bowls, breakfast, and healthy kid-friendly items. All signature menu items are prepared fresh, made-to-order, and provide a delicious experience for customers that also meet some dietary needs.
---
Noodles & Company
Founded in: 1995
Franchising since: 2003
Franchise units: 76
Initial investment: $774,000 - $1,026,540
Franchise Fee: $35,000
Royalty Fees: 5%
Inspired by global cuisines, Noodles & Company brings together flavors from all over the world and continues to develop bold new ones all on our own. Your restaurant will feature a unique concept, family-friendly flavors and more ways to enjoy noodles than ever before. Across every continent, in every time zone, people are always gathering over a plate of noodles. These universally loved dishes have a long history (more than 4,000 years long, to be exact). Continue this tradition while introducing exciting new flavors to your community. At Noodles & Company, we know that people are our greatest asset. From our engaged team members and loyal customers to our amazing franchise partners, people are what make our business excel every day. Our visionary leadership focuses on diversity and inclusion to help us create a company that benefits everyone we welcome through our doors.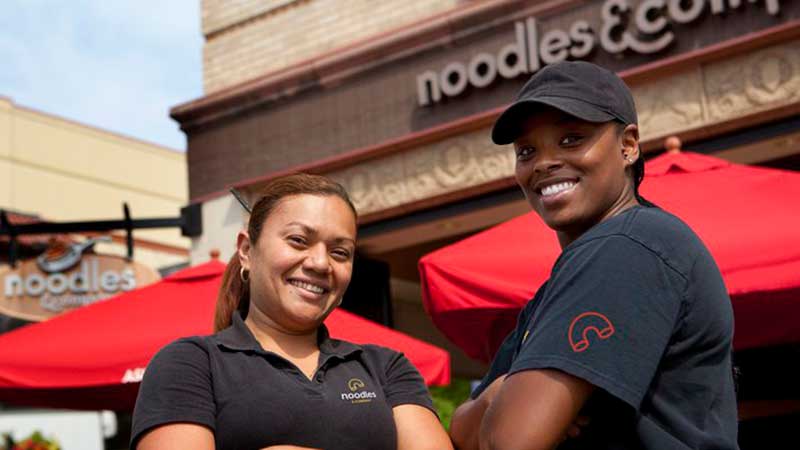 ---
Togo's
Founded in: 1971
Franchising since: 1977
Franchise units: 171
Initial investment: $216,500 – $451,500
Franchise Fee: $30,000
Royalty Fees: 5%
As an iconic West Coast sandwich franchise established in 1971, we have a strong foothold in California and a rapid brand expansion throughout the Western states. We're an exceptional chain known for our commitment to quality ingredients—just ask our growing Togo's fan following. With nearly 200 restaurants that are either open or under development in communities across the West Coast, we're just getting started. We're still ramping up development efforts in prime markets throughout the country. Exceptional service is a big part of what makes our restaurants special. That's why we put a huge emphasis on our training. We take the kind of operational and franchise support expertise often found in larger companies and bring it to our close-knit brand.
---
Conclusion
To summarize, we can say any of the listed above salad franchises is worth buying. But there is a lot to consider while choosing the best one for you. Pay attention to the reputation of the brand, what training and support are offered, check if the other franchisees are successful. But the main thing you need to do is to align your budget with investment requirements of the brand. In order to ease the challenge, we have made the comparison flowchart of the best salad shop franchises in the USA for you. It shows the minimum estimated initial investment and initial franchise fee of each brand. By using it, you can figure out the difference in financial requirements for each franchise, and decide which one fits you the most.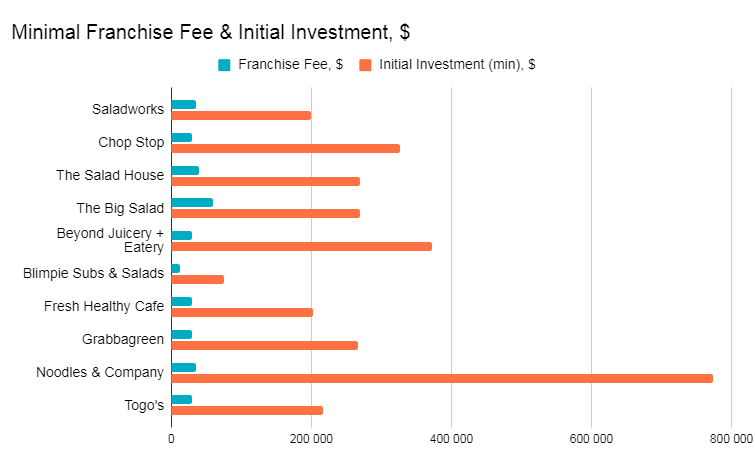 View all Salad franchises
Want to advertise your franchise with us and successfully boost your business?
Please send us your request and we will get back to you shortly!
DIDN'T FIND WHAT YOU WANT?
ASK THE EXPERTS