The Top 10 Cafe Franchise Businesses in India for 2023
Update: 15.03.2021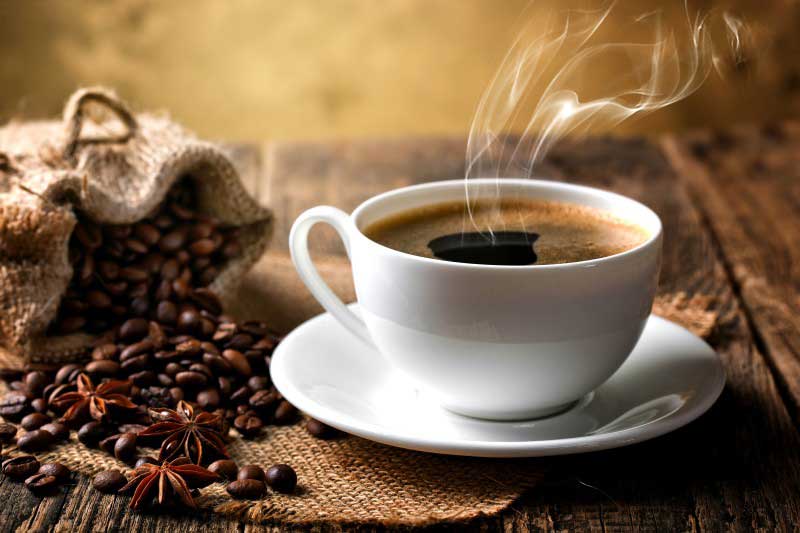 Cafe market is rapidly developing in India, maintaining an annual growth rate of 13-14 %. Consequently cafe business is profitable and rewarding. However, tough competition makes it quite challenging to start and run a cafe in India. An entrepreneur has to think over a unique concept, a sophisticated marketing campaign, the right location, trustworthy suppliers, etc. With a cafe franchise, all the processes become much smoother. The best franchise cafes in India provide support to their franchisees at all stages of starting the business as well as a well-recognized brand with hundreds of loyal customers. Check the list of Top 10 Cafe franchises in India here.
Here are the top 10 best cafe franchises in India
Cafe Chocolicious
Founded in: 2014
Franchising since: 2015
Franchise units: 40
Initial investment: From Rs 5 Lakhs
Royalty Fees: 5%
We call Café Chocolicious a place of happy memories. And we believe that dreams do come true. From hand-picking the best quality handmade chocolates to help building an extra-ordinary café, we put our 100% effort and build a smooth workflow. Cafe Chocolicious will provide the initial equipment setup and raw material to help kickstart your venture. Advertising and Social Media Marketing collaterals are also something we help our outlets to help them reach their consumers on every social media.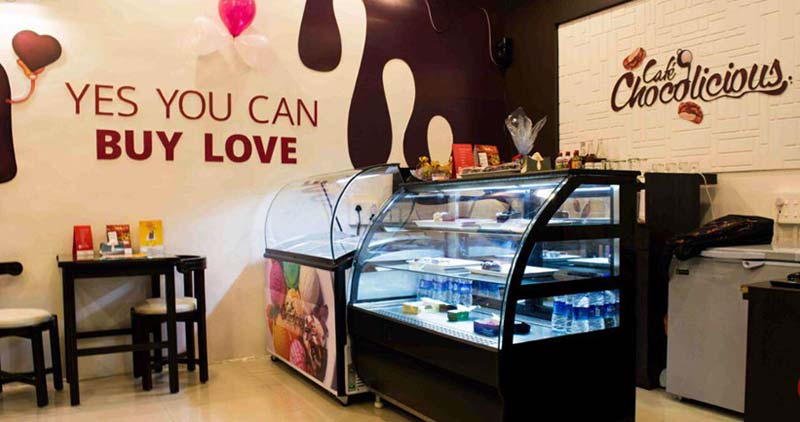 ---
NYC Queens Cafe
Founded in: 2018
Franchising since: 2019
Franchise units: 10
Initial investment: From Rs 10 Lakhs
Royalty Fees: Rs 5 Lakhs
New York City has always been a point of fascination for people from around the globe. The makers of NYC Queens Cafe felt no difference about it. World cuisine is all the rage in today's time. An investment option that ensures you are in the game and gains you rewarding revenues. We provide complete support in terms of floor planning, staff training, establishing operations, menu, recipes, sales strategies, promotional tactics and much more. Join us in this gastronomic journey of creating experiences through food.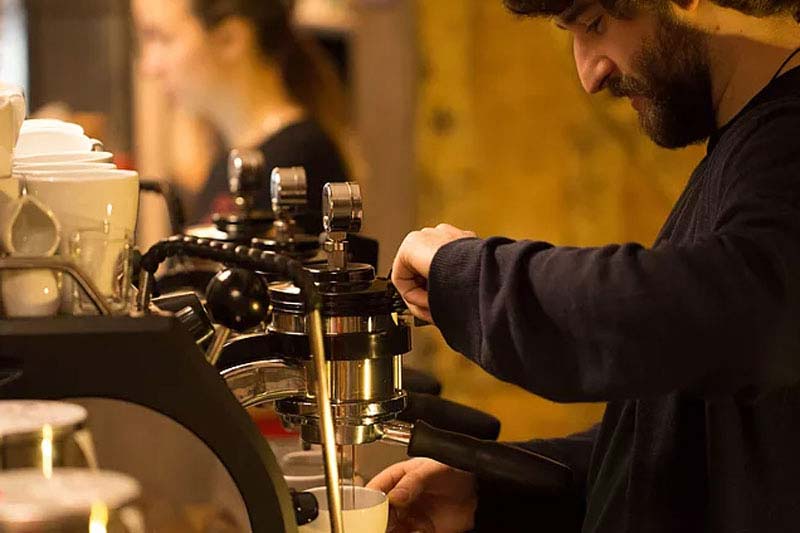 ---
Unique Brew Cafe
Founded in: 2011
Franchising since: 2019
Franchise units: less than 10
Initial investment: From Rs 10 Lakhs
Royalty Fees: Rs 5 Lakhs
India's most Unique Cafe chain brings a business opportunity for those who plan to become a successful entrepreneur in Food & Beverages sector. Unique Brew Café stands apart from the competition in terms of quality, taste, ingredients, preparation and presentation as we have a highly dynamic business model with the expert consulting team behind our backs to support operations and technical consulting for all our chain units.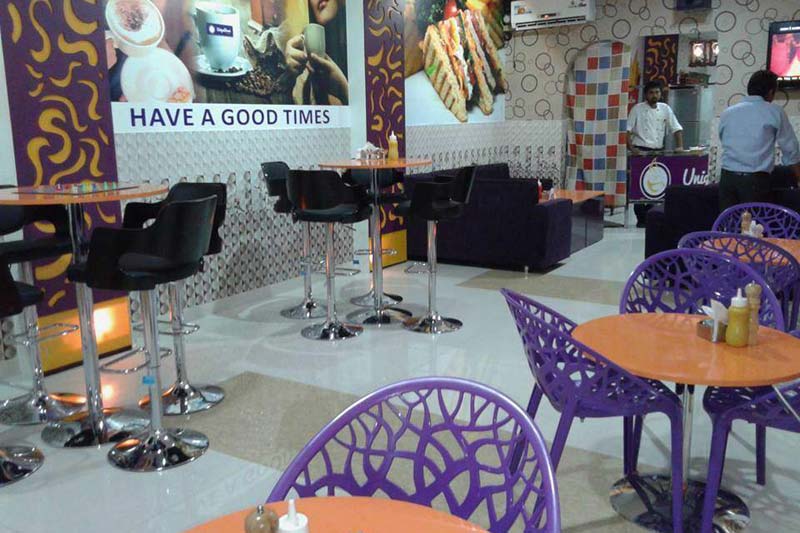 ---
Cafe Frespresso
Founded in: 2010
Franchising since: 2010
Franchise units: 20-50
Initial investment: Rs 10 Lakhs
Royalty Fees: 6%
Frespresso is one of the best cafe stores, bestowing a delicious range of menu at affordable prices. It's not just about coffee, but the other delicacies too. The entire range of the menu is prepared with the utmost care and hygiene with high-quality fresh ingredients. Get connected with Cafe Frespresso and be part of India's fastest-growing food and beverage industry.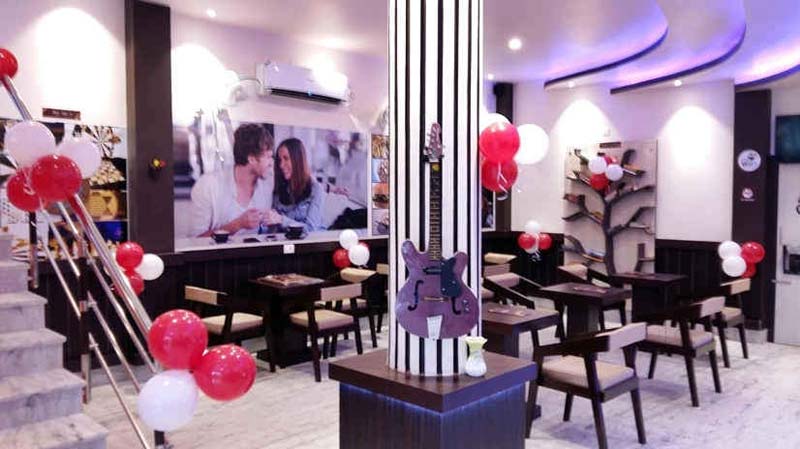 ---
Bean Here
Founded in: 2014
Franchising since: 2018
Franchise units: Less than 10
Initial investment: From RS 2 Lakhs
Royalty Fees: 10%
Bean Here is a famous brand of Allahabad which has won many awards (Best Themed Café, Best Stand Alone Café, to name a few) for his performance and distinctive offerings. Bean Here is a perfect mix of a café with a wide variety of delicacies including Bubble Iced Tea, Waffles, Live Ice Cream Rolls and much more. Bean Here offers attractive growth opportunity to its franchisees and help them in their future endeavors with Bean Here.

See more food franchises in India in the catalog →
Papparoti
Founded in: 2003
Franchising since: 2019
Franchise units: More than 410 outlets in 18 countries
Initial investment: From Rs 50 Lakhs
Royalty Fees: 44%
Paparoti is Malaysia's leading coffee chain popular for its innovative buns. Papparoti specializes in a unique mouthwatering coffee-caramel coated butter bun served alongside a variety of beverage compliments and delicious savory food. The aroma, freshness and textures of the bun have captivated audiences all around the globe.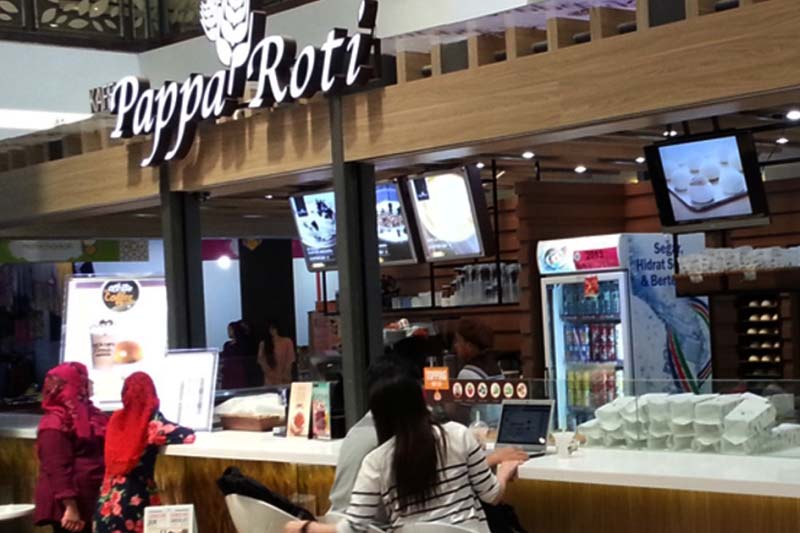 ---
Jugo Cafe
Founded in: 2007
Franchising since: 2019
Franchise units: 10-20
Initial investment: From Rs 10 Lakhs
Royalty Fees: Rs 3 Lakhs
Jugo Cafe started as Fresh Juice Outlet in major corporate companies in the year 2007. After a decades of experience, they had relaunched the brand in the year 2018 as jugo cafe. Jugo Cafe has 100+ exclusive fresh fruit smoothies to offer which will keep your tastebuds drooling. The cafe serves a wide range of lip-smacking snacks, which suits various tastebuds. We assure to bestow new and innovative dishes at regular intervals which keeps our menu exciting.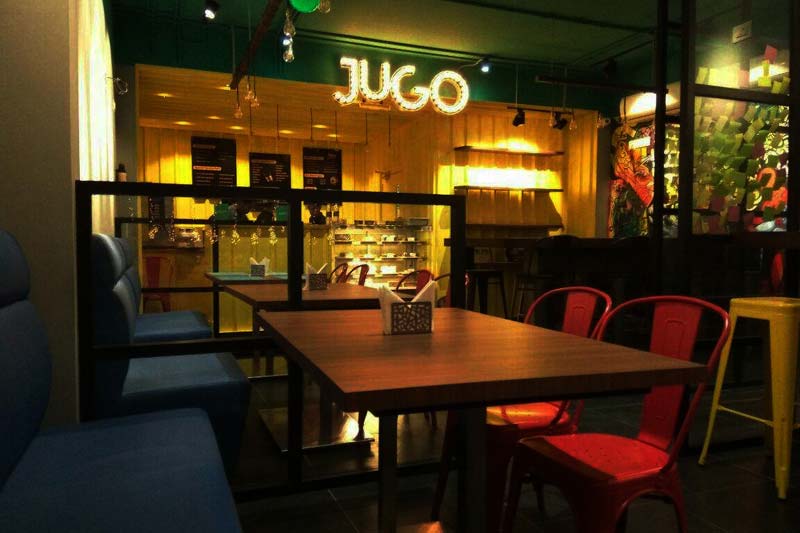 ---
Rasna Buzz
Founded in: 1976
Franchising since: 2018
Franchise units: 10-20
Initial investment: From Rs 10 Lakhs
Royalty Fees: 6%
Rasna – Mocktail Bar is a revolutionary venue that's so much more than your bar. We have taken alcohol out of the mix to provide a truly welcoming, creative and nostalgic space where people from all background and walks of life can hang out, socialize and relax. We have built our beverage menu using the 90's favorite drink "Rasna" and to complement the varied we have added regional delicacies.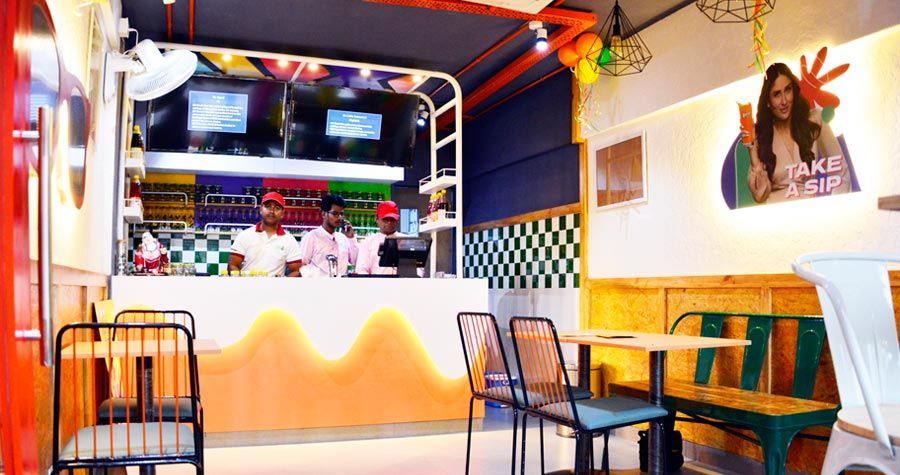 ---
Brewbakes Cafe
Founded in: 2014
Franchising since: 2015
Franchise units: 100-200
Initial investment: From Rs 10 Lakhs
Royalty Fees: 6%
Over the years, we, at BrewBakes, have established relationships with like-minded people. With its Headquarters in New Delhi, Brewbakes is an exclusive chain of coffee and food café. The unique feature of the company is the live kitchen concept to serve fresh food and delicious coffee. With the tremendous brand reputation and desire to making a difference in Indian café industry, we have a solid food business plan that requires low investment and ensures high ROI. Additionally, we provide remarkable franchise support and consultation service.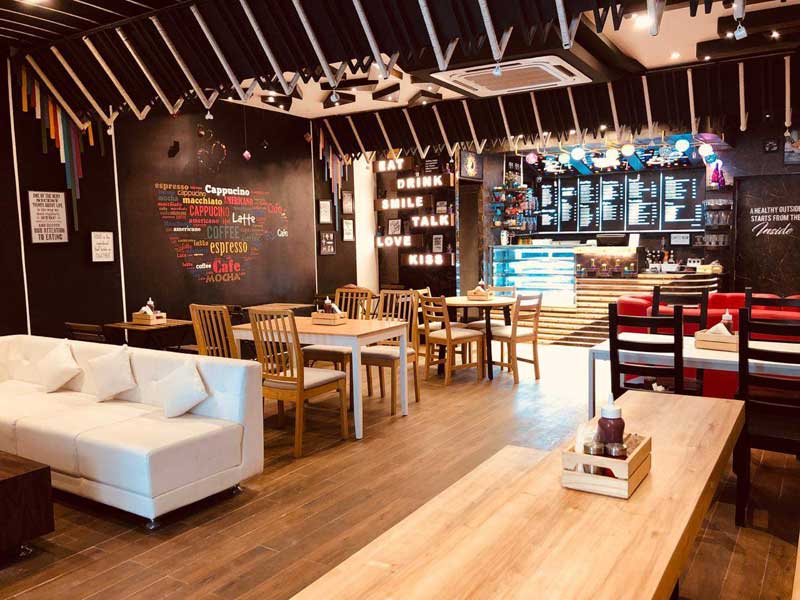 ---
Stark Bistro
Founded in: 2014
Franchising since: 2015
Franchise units: Less than 10
Initial investment: From Rs 5 Lakhs
Royalty Fees: 6%
Stark Bistro is an effervescent & lively cafe with a unique theme of Marvel Superheroes. The theme does not only entices kids but the adults as well because of its exclusiveness. Apart from this, we also provide a variety of mouthwatering food & beverages. We believe that the best way to earn our guests' trust and loyalty is by showing what we believe in every day. That means we have to know what we stand for and act in a way that supports it. At Stark Bistro, our values determine our reputation. Hurry up and grab the opportunity!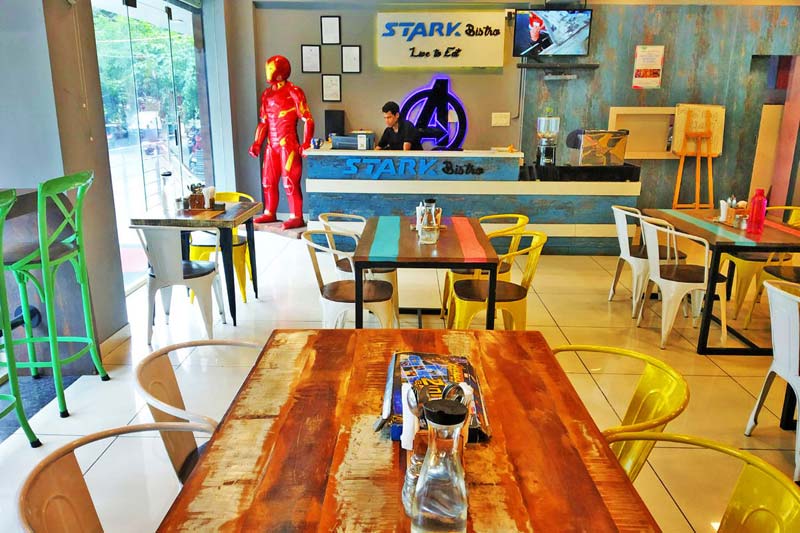 ---
View all restaurant franchises in India
Browse franchises by countries

USA

India

Canada

The UK

Indonesia

The Philippines

Australia

The UAE

Saudi Arabia

South Africa

Germany

Pakistan

Singapore

Malaysia
Other countries
Want to advertise your franchise with us and successfully boost your business?
Please send us your request and we will get back to you shortly!
DIDN'T FIND WHAT YOU WANT?
ASK THE EXPERTS