TOP 10 Hotel Franchise Businesses in USA in 2023
Update: 07.06.2021
Hotel industry is diverse and dynamically growing all over the world. In the United States the industry is estimated to bring $194 billion. Whereas new brands are appearing to provide affordable services, top hotels are improving their services by becoming eco-friendly or incorporating online booking features. A famous brand name is more important for hotel business than for other ones. Hotel franchises are known and promoted world-wide, so it is easy to attract visitors to such hotels. In addition, franchising offers many other significant benefits. If you have decided to start your own hotel business consider our listing of the best hotel franchises in the USA.
Here are the 10 hotel franchise businesses in the USA
IHG (InterContinental Hotels Group)
Founded in: 1946
Franchising since: 1956
Franchise units: 4500 Worldwide
Initial investment: $67,248,940 - $98,485,600
Royalty Fees: 5%
InterContinental Hotels Group plc, informally InterContinental Hotels or IHG, is a British multinational hospitality company headquartered in Denham, Buckinghamshire, England. IHG has about 800,000 guest rooms and 5,000 hotels across nearly 100 countries. IHG includes several brands such as Candlewood Suites, Crowne Plaza, Even Hotels, Holiday Inn, Hotel Indigo, Hualuxe, InterContinental, Kimpton Hotels and Resorts and Staybridge Suites. IHG's strategy is focused on increasing the number of franchised and managed hotels. Franchising is the largest part of IHG business where the franchisee owns the hotel and is a licensee of its brands.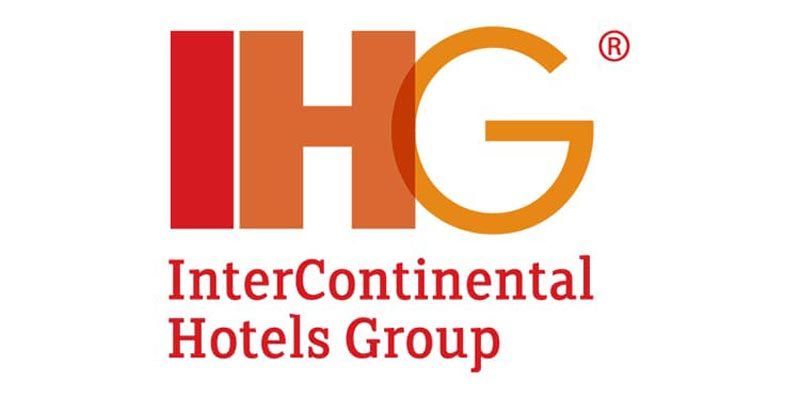 ---
Hampton by Hilton
Founded in: 1983
Franchising since: 1984
Franchise units: 2300+
Initial investment: $6,903,800 - $17,091,650
Royalty Fees: 6%
The Hampton hotel brand which includes Hampton Inn, Hampton Inn & Suites, Hampton Inn by Hilton, Hampton Inn, Suites by Hilton, and Hampton by Hilton is a chain of moderately priced, upper midscale hotels with limited food and beverage facilities. Hampton by Hilton was the first mid-price national hotel chain to begin offering a free continental breakfast and free local phone calls. Now Hampton Hotels is routinely recognized as one of the best, fastest-growing franchises available.
---
Choice Hotels International
Established in: 1939
Franchising since: 1962
Franchise units: 6300+ worldwide
Initial investment: $88,050 - $13,166,100
Royalty Fees: Varies
Choice Hotels International is one of the largest and most successful lodging companies in the world. The company owns several hotel brands ranging from upscale to economy. An experienced, locally-based team help any franchisee plan their opening every step of the way, whether new construction or conversion, ensuring them meet their milestones and also set a strategy for their local market.

---
Marriott International
Founded in: 1927
Franchising since: 1927
Franchise units: 70
Initial investment: $5,000,000 - $7,000,000
Marriott International is the largest hotel chain in the world and is an American multinational diversified hospitality company that manages and franchises a broad portfolio of hotels and related lodging facilities. Company is now evaluating the option of franchise-model to launch its Fairfield Inn & Suites brand in the country. Till date, MI was operating its brands such as Courtyard, Renaissance, JW Marriott and others under management contract.
---
Wyndham Hotels & Resorts
Founded in: 1981
Franchising since: 1996
Franchise units: 120 Worldwide
Initial investment: $984,568 - $65,842,350
Royalty Fees: 5%
Wyndham Hotels and Resorts is an international hotel and resort chain based in the United States. It has locations in China, Canada, Mexico, Colombia, Ecuador, Turkey, Germany, the UK, the Caribbean, Indonesia and Margarita Island In Venezuela. For owners converting existing hotels to a Wyndham brand or building a new hotel from the ground up, we invite you to join us in pursuit of this goal. To ease the way, we've created an expansive structure of support for our owners that is backed by the experience, scale, and distribution of the world's largest hotel company. Some of Wyndham brands are Ramada, La QUINTA, Microtel, Super 8 and others.

---
Red Roof Inn
Founded in: 1972
Franchising since: 1996
Franchise units: More Than 430 worldwide
Initial investment: $195,500 - $5,099,000
Royalty Fees: 4,5%
Red Roof Inn is an economy hotel chain in the United States. Cheap, comfortable hotels and motels is distinguished by additional feature of pet-friendly. Red Roof has some of the lowest hotel franchise investment levels and operating costs, and offers multiple proven brands. Their Genuine Relationships. Real Results.® philosophy focuses on the success of each and every property, so their guests—and franchisees—benefit from the Red Roof® experience.
---
Radisson
Founded in: 1962
Franchising since: 1983
Franchise units: 140+ Worldwide
Initial investment: $10,000,000 - $50,000,000
Royalty Fees: 5%
Radisson is an international hotel chain of the Radisson Hotel Group (RHG) which is one of the world's largest and most dynamic hotel groups with seven distinctive hotel brands with more than 1,100 hotels in destinations around the world. Radisson® enables guests to find balance in their hotel experience – with relaxing spaces, thoughtfully considered details and unexpected delights. RHG is a unique company run by true operators, offering the right ownership and managed services for each situation.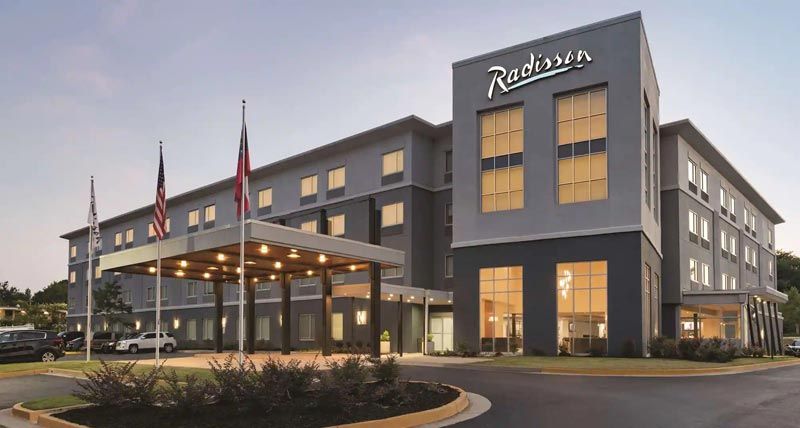 ---
Hospitality International
Founded in: 1971
Franchising since: 1977
Franchise units: 230+ worldwide
Initial investment: $133,600 - $2,602,000
Royalty Fees: $35/room/mo.
Hospitality International (HI) represents five hotel brands: Red Carpet Inn, an economy to mid-level hotel chain; Passport Inn, a budget and economy hotel chain with generally small properties; Scottish Inns, an economy, limited-service chain; Master Hosts Inns, a mid- to upper-middle hotel chain with locations primarily in resort or destination areas; and Downtowner Inns, an economy to upper-economy hotel chain with locations primarily in city centers or downtown areas. HI has offered affordable franchising alternatives for hotel owners and developers. Their five distinct brands offer potential franchisees a choice of franchise opportunities to best suit their particular market, geographic area and personal business needs.

---
Red Lion Hotels
Founded in: 1959
Franchising since: 1999
Franchise units: 55
Initial investment: $641,250 - $38,740,000
Royalty Fees: 5%
Red Lion Hotels is a full-service, midscale hotel brand owned by Red Lion Hotels Corporation (RLHC) which is an American hospitality corporation that primarily engages in the franchising, management and ownership of upscale, midscale and economy hotels. The Franchise Segment licenses the Red Lion brand to third-party hotel owners. Hotel owners can franchise as either a full service Red Lion Hotel, which offer restaurant and banquet meeting space; a limited service Red Lion Inn & Suites; or under the Leo Hotel Collection, for unique, boutique or historic hotels.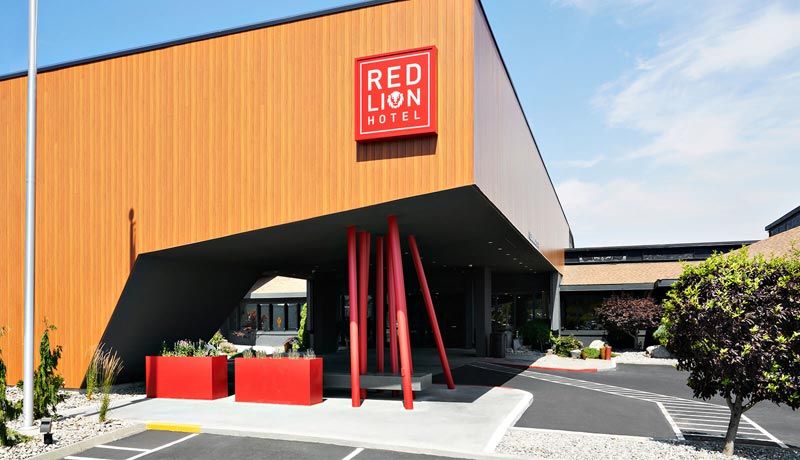 ---
Motel 6
Established in: 1962
Franchising since: 1996
Franchise units: 800+
Initial investment: $2,617,700 - $3,868,600
Royalty Fees: 5%
Motel 6 is an American privately-owned hospitality company with a chain of budget motels in the United States and Canada which is seeking new franchisees also in Asia, Canada, Central America, Mexico, South America. The first Motel 6 opened in Santa Barbara, California, in 1962, and got its name from its initial room rates: $6 a night. Fifty-five years later, Motel 6 is managed by G6 Hospitality and has a network of more than 1,300 economy lodging locations across the U.S. and Canada.
---
View all hotel franchises
Want to advertise your franchise with us and successfully boost your business?
Please send us your request and we will get back to you shortly!
DIDN'T FIND WHAT YOU WANT?
ASK THE EXPERTS