Funtopia Franchise For Sale - Family Entertainment Centers
Funtopia Franchise For Sale - Family Entertainment Centers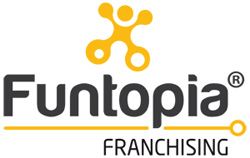 Description Franchise Chain of family entertainment centers Funtopia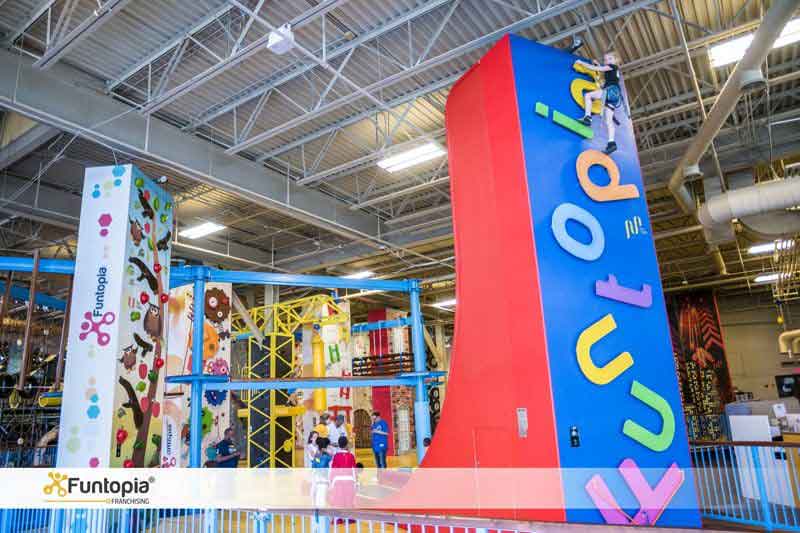 Funtopia® active entertainment centers offer a variety of challenges, including climbing walls, gravity roller coasters, giant slides, ropes courses, trampolines, soft play, artificial caves, jumps, obstacles, escape rooms and more. Any Funtopia® is an outstanding venue for celebrating parties, family and group visits, including corporate events and team buildings.
Funtopia® venues are located in shopping and retail centers, family entertainment centers, sports venues and leisure parks with high footfall. Franchisees choose the mix of attractions their Funtopia® will offer based on their strategy, the market specifics, the location, the available space and the experience of our team of experts. There are several stages of design through which we can achieve maximum precision for the completion of the project and outstanding user experience for our end-customers. Then we implement all of our operational procedures and our customized POS software which tracks all of the services offered in the venue. Our end-customers are passionate about an active lifestyle and interested in health, sports, active entertainment and parenthood.
Size of center
Funtopia Adventure Parks could be developed as a small or big facility between 500 to 3000 square meters. The minimum clear height is 7 meters.
Funtopia franchise offer
We are constantly looking for new Franchise, Master Franchise and Area Developer partners globally. In order to partner us and become a part of the great adventure, they must fit our culture to become part of our family and share our mission, values and goals. Together, we provide a great environment where visitors of all ages want to return, feel happy and healthy.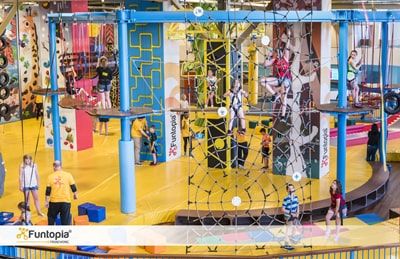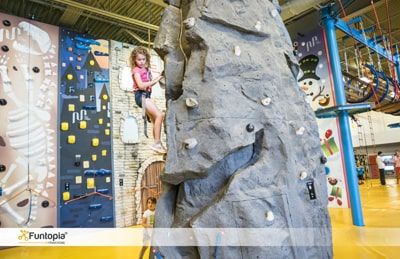 How much does Funtopia franchise cost?
Funtopia has the franchise fee of up to $60,000, with total initial investment range of $629,674 to $1,335,974.
Initial investments:
Initial investment for a standard size center (without a restaurant) is $629,674 to $758,216. This investment amount includes the initial franchise fee of $35,000.
A large sized center (with a restaurant) the projected initial investment is $1,088,093 to $1,335,974. This investment amount includes the initial franchise fee of $35,000.
Payback period: varies from country to country
Average turnover per month: varies from country to country
Royalties:
Royalty fee: 6% of gross monthly revenue
Marketing fee: 1% of gross monthly revenue
Lump sum payment:
Franchise Fee – $60,000 which includes:
The franchise fee includes not only but the following: support from the implementation team to set up your office, apply for licenses, secure insurance, and more; initial training for 3-5 persons; dedicated Business Development Manager to support you in growing and managing your business; all Funtopia operations, policies, and procedures manuals. You will be introduced to relationships with third party vendors for supporting services and materials at a discounted rate. You will learn a proven business model that is successfully operating around the world, and have a marketing blueprint to guide you through business development. Most importantly, you will receive permission to use the Funtopia brand and the worldwide recognition that goes with it.
Other current payments: aries from country to country
Request Free Info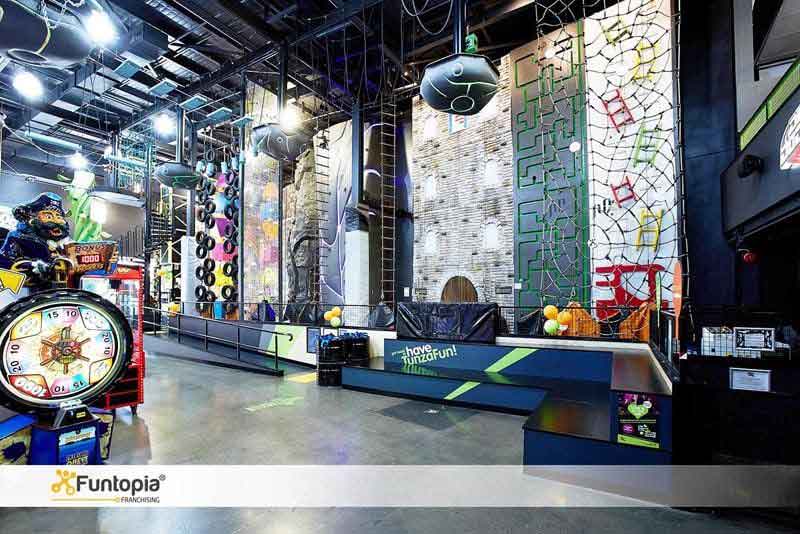 Success story
Funtopia Glenview, IL, USA
Funtopia® Adventure Park opened in June 2016 in Glenview, Illinois - a vibrant community in the greater Chicago area - and in just one year has become a great success, not only in numbers of visitors but also in establishing an excellent reputation as the fun place to go to.
Located in an affluent neighbourhood, with high on foot traffic, the 15.500 square foot facility offers a wide variety of activities such as 40 indoor climbing Fun Walls, a Rope Course, a Caving System and a Jungle Gym for the younger ones. Excellent management combined with outstanding customer service and strategic marketing, jointly contributed in making Funtopia® Glenview one of the preferred family spots in the area. With more than 120,000 visitors and approximately 1,600 birthday parties in its first year, the positive feedback is tremendous and the management team at Glenview has good reasons to be excited about the future.
It is also no surprise that thanks to the uniqueness of Funtopia's attractions and the originality of the site, the facility is becoming increasingly popular for large group visits as well. Indeed, over the course of past months, the facility already hosted more than 130 successful group events and the team is confident that this trend will keep expanding. With specifically designed programs for team-building sessions and corporate events, Funtopia® is becoming an adventure place reference for active professionals as well.
Funtopia franchise business model
This is a confidential information provided after Franchise Application Form and NDA are signed.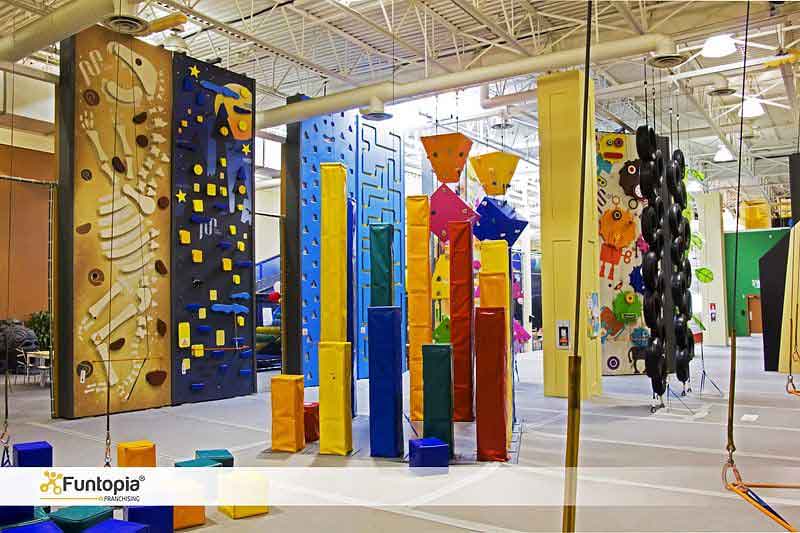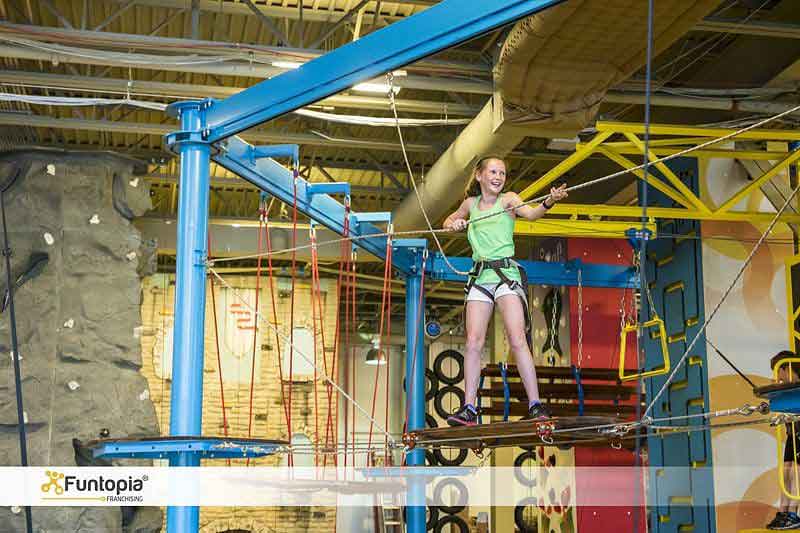 Requirements to buy funtopia franchise
Min. liquid capital of $200,000
A person who is willing to fit our funtopia culture and is any of or a combination of these:
Excited about developing their own Funtopia Adventure Park
Wants to run his own business
Already is a franchise-owner
An operator of entertainment facility
Ex-military
Sophisticated investor
Requirements for the room
Minimum 500 sqm, 7 meters height
Funtopia franchise advantages
Funtopia Key Advantages:
Globally recognized brand
A varied attraction mix
Many new and constantly developed formats
Customized POS software
Extensive marketing program and materials
Buying power
Optimal equipment placement solutions
Complete operations manual
Dedicated business development manager
Performance indicators and benchmark
Trainings
Project management assistance
Merchandise line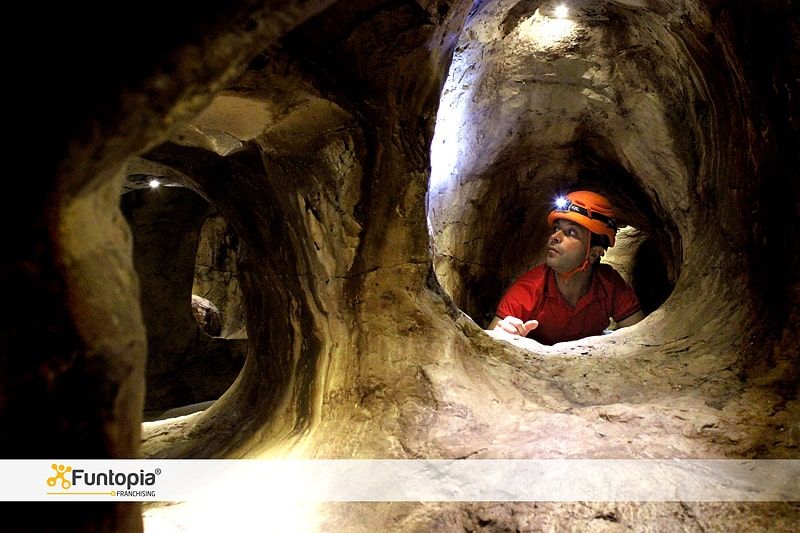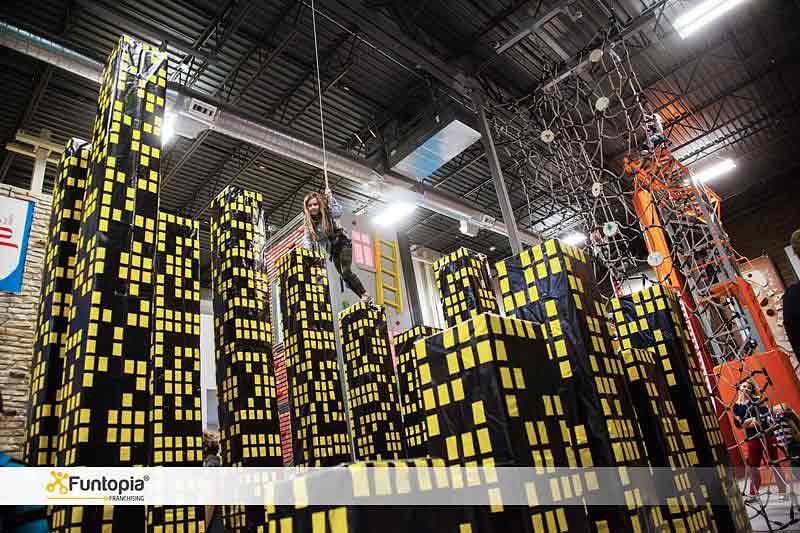 At the moment we can not connect you to the representative of this franchise.

Find other similar franchises in our catalog!
The information is provided from public sources on the Internet
Ask a question about the franchise