The 10 Best Staffing Agency Franchise Businesses in India for 2023
Update: 20.11.2021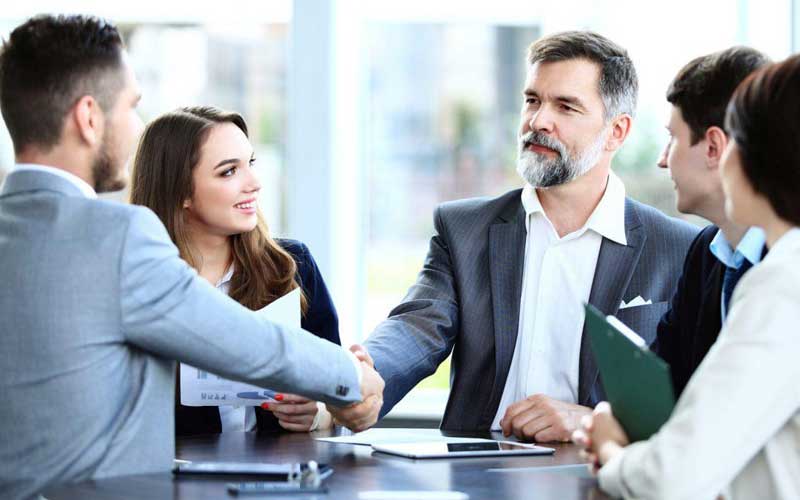 2022 is going to be a year of climb for many businesses which will cause even higher demand for Staffing Agency franchises. We see that the market in India is quite competitive and embraces a number of proven concepts. However, the list of the best remains unchanged for several years in a row.
Do you want to start your own business connected with working with people or you just wish to apply your experience in human resources with maximum benefits in monetary equivalent for you? Staffing Agency Business in India is the best franchise possibility to consider. Our list of popular staffing recruiting franchises in India will offer you profitable opportunities - franchisee training, low initial investments, reasonable royalty fees, and many others. You will produce quality services in the selection of personnel in plenty of industries to the client. Get to know the top 10 staffing franchises 2022 in India below.
Here are the top 10 best staffing / recruiting franchises in India
Jobjabs.com
Founded in: 2016
Franchising since: 2018
Franchise units: Less than 10
Initial investment: From Rs 0.5 Lakhs
Royalty Fees: 30%
Jobjabs is the pioneer of organized recruitment services in India. Over the years, we have acted as a preferred talent acquisition partner to multinationals and leading Indian businesses to emerge as the leading recruitment brand nationally. Jobjabs roots in management consulting enable us to bring a unique approach to recruitment at the junior, middle and senior management levels. Jobjabs offers the independence of small business ownership supported by the benefits of a big business network. Our brand franchise costs are lesser than starting your own business of any kind.
---
Bshaurya Services
Founded in: 2013
Franchising since: 2018
Franchise units: Less than 10
Initial investment: From Rs 0.1 Lakhs
Royalty Fees: 30%
Bshaurya Services, ISO 9001:2015 certified, is one of the leading recruitment consultants in India who provides HR services since its inception year 2013. Our services include conducting preliminary rounds and short-listing candidates based on your specific requirements. Our solutions and services are 'cost-effective'. Now, we are into expansion mode and looking forward to connect with franchise partners who can take the responsibility to take the business further in their respective areas.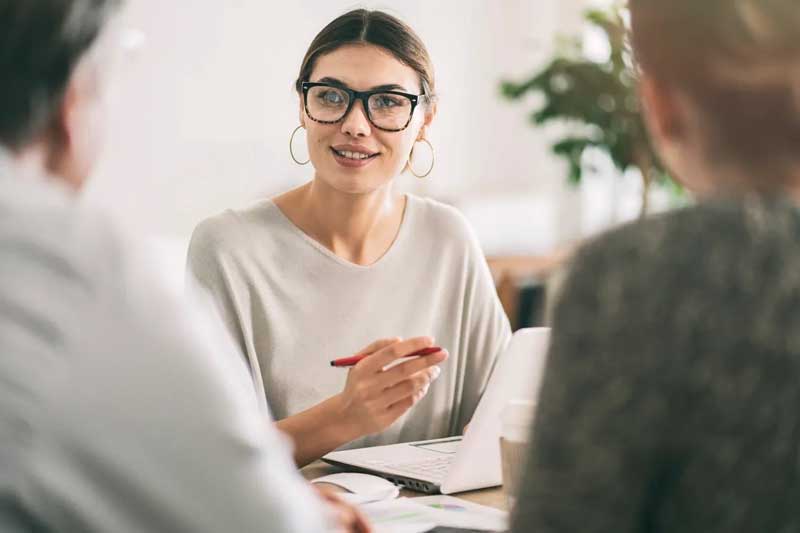 ---
Adaugeo Technology Solution
Founded in: 2016
Franchising since: 2018
Franchise units: Less than 10
Initial investment: From Rs 0.1 Lakhs
Royalty Fees: 70%
We sowed our seeds in 2016, since then we have rooted ourselves deep down to the core of the recruitment sector and are recognized as a brand where we have lived up to our tag line "We are at your service". Adaugeo Technology Solution has implemented a process following quality standards that have enabled us to successfully deliver our assignments in all the services we offer with high professionalism and client satisfaction. We are a leading company in Hr consultancy services having its head office at Jaipur and Branches in all the 4 zones. Our wide network in India helps us to cater the state-wise needs of our clients.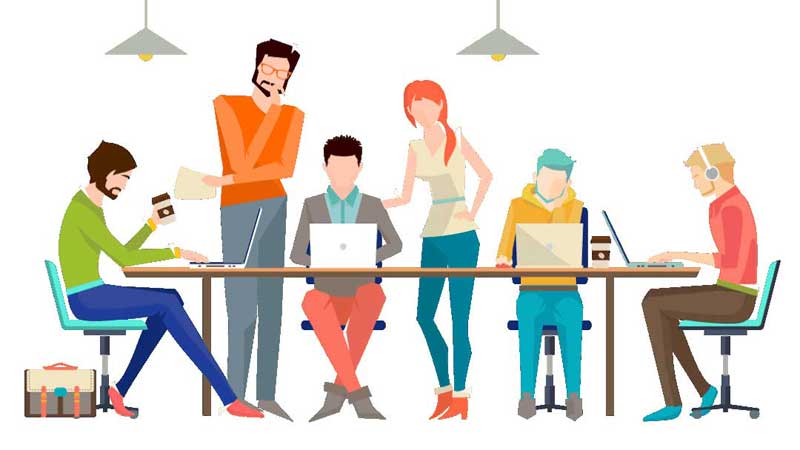 ---
LatinumHR
Founded in: 2014
Franchising since: 2019
Initial investment: From Rs 0.5 Lakhs
Royalty Fees: 20%
LatinumHR is an IT recruitment firm located in Pune. The company was established in 2014 and has been growing at 30% YOY and has an excellent client portfolio. The company has got two branches and 30+ professional consultants impaneled in the recruiting team. We have been able to cater to a wide variety of clients in a very short span of time. With the increased number of clients and ever-increasing requirements from all over India, we are looking to find suitable franchisees to set up another 4 offices at strategic locations to be able to cater to our clients' demand.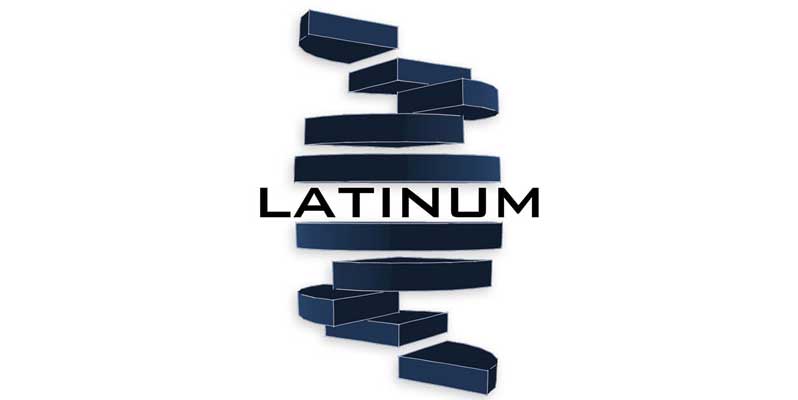 ---
MilesAhead Tech Private Limited
Founded in: 2015
Franchising since: 2015
Franchise units: Less than 10
Initial investment: From Rs 2 Lakhs
MilesAhead Tech Private Limited with its unique product, Jenext, is set to revolutionize the way jobs are searched and employment opportunities are provided. MilesAhead Tech Vows to bridge the gap between vacancies existing with employers across the country and the huge number of unemployed / job seekers, thus playing a pivotal role in eradicating unemployment problem in the country. We at MilesAhead Tech, live up to our name of thinking ahead of times in bringing future-ready, advanced technologies and business processes with thorough professionalism and transparency benefitting every individual/company/channel partner/trade partner associated with us.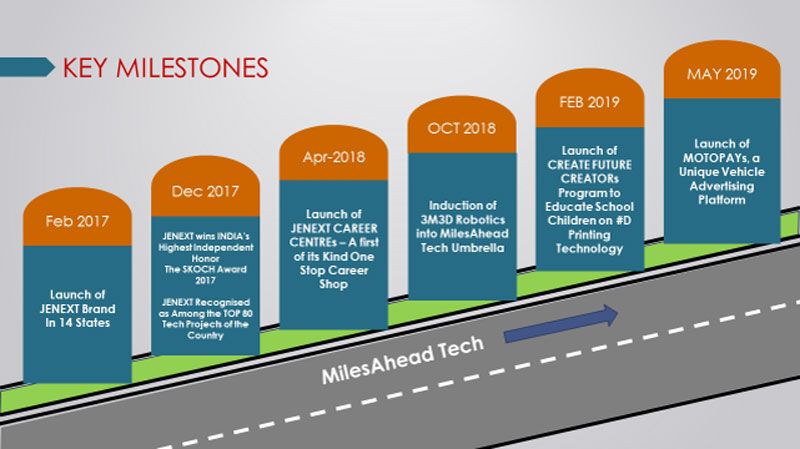 ---
Chhattisgarh Rojgar
Founded in: 2012
Franchising since: 2015
Franchise units: Less than 10
Initial investment: From Rs 0.1 Lakhs
Royalty Fees: 70%
Chhattisgarh Rojgar is staffing and jobs consultancy from Raipur. Our clientele includes from various sectors such as education, insurance, retail, banking, technology and etc. The firm was established in 2012 by Mr. Dudani Bishes Bharat (MD) and currently operating in various states of India such as Chhattisgarh, Jharkhand, West Bengal, Bihar, Orissa, Madhya Pradesh, Uttar Pradesh and Maharashtra. We will create a seaprate location-based jobs portal website for a franchise to earn by registration and jobs postings by online payment gateway. Training is provided online for jobs posting and marketing.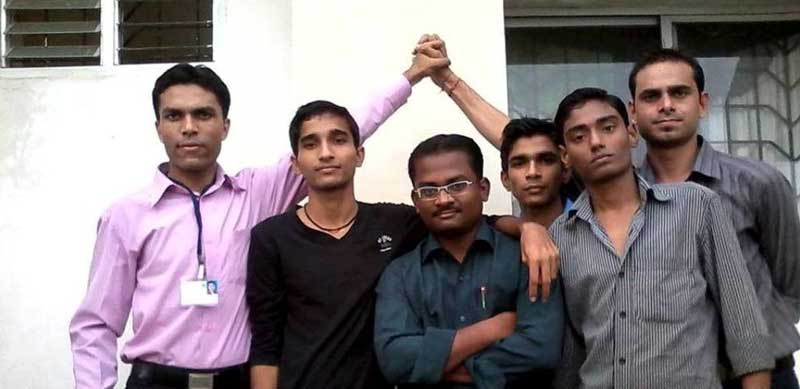 ---
Ankur HR Consultancy Pvt Ltd
Founded in: 2013
Franchising since: 2014
Initial investment: From Rs 2 Lakhs
Ankur HR Consultancy is India's leading manpower service provider company & preferred brand name in providing best suited Human Resource services to renowned multinational companies & industries in India. Ankur HR Consultancy is proud to become the recruitment partner of leading Indian industries & providing HR solutions to them. We are honored to be recognized for excellence in business practices and our commitment to ethics, diversity and social responsibility. Join India's leading manpower service provider company Ankur HR Consultancy and plan your path to become a renowned business owner!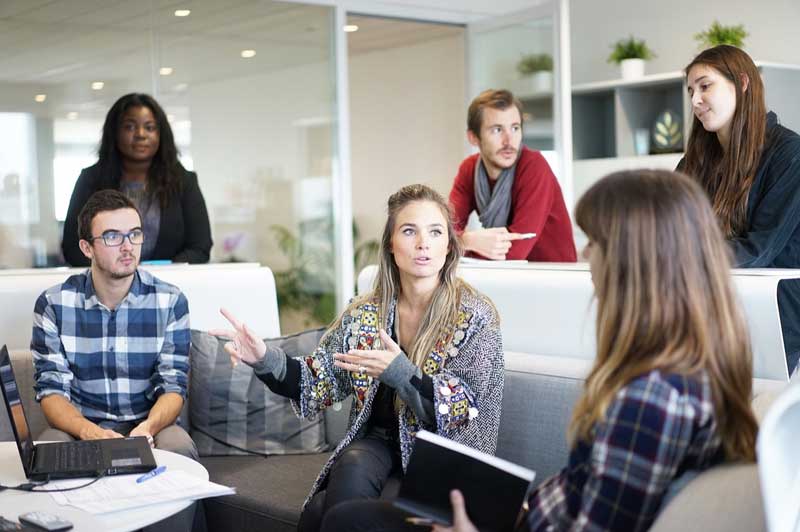 ---
Coppergate Consultants
Founded in: 2007
Franchising since: 2008
Franchise units: 50-100
Initial investment: From Rs 0.5 Lakhs
Royalty Fees: 20%
Coppergate is an innovative, fresh and one of the fastest-growing recruitment companies that offers you flexibility and professionalism. Coppergate offers a fully custom made package tailored to individual requirements whether you are a student, employee looking for your next career move or an employer looking to appoint. The company's philosophy is to provide honest, dedicated, cost-effective, proactive and professional consulting based services depending on individual requirements. The franchisor offers support in team-building and franchisee training. Start your own business now with one of the reputed & transparent recruitment company!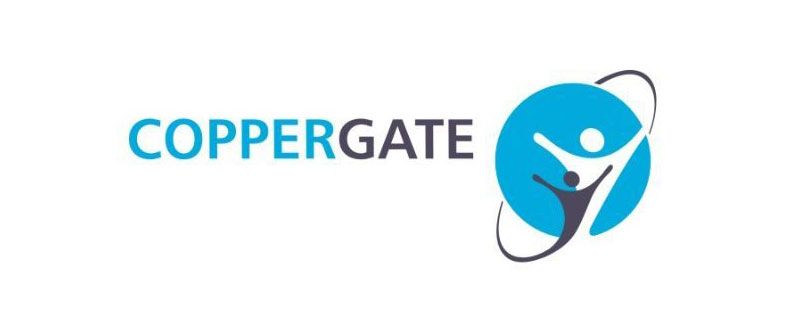 ---
QuiDui
Founded in: 2013
Franchising since: 2019
Franchise units: 10-20
Initial investment: From Rs 0.5 Lakhs
Royalty Fees: None
QuiDui is a recruitment company For Mid & Senior Level Positions across the industry. QuiDui helps to headhunt exceptional leadership professionals for corporates. We are a specialist recruiter for sector & industry wise where we understand exactly what a client needs. Our team comprises of professionals, who are skillful and helps an individual to discover their talent that determines success for our clients. Whether a start-up business or blue-chip brand, our blended industry experience helps us to guide our clients to make the right choices.
---
Talent Corner HR Services Pvt Ltd
Founded in: 2002
Franchising since: 2008
Franchise units: 20-50
Initial investment: From Rs 0.5 Lakhs
Royalty Fees: 25%
Talent Corner is an 18 years young Executive Search firm that provides innovative recruitments solutions to the corporate world. It was a set-up of three unconventional mindsets who nourished it to become one of India's leading HR management consultants with 150 employees. Our continuous endeavor is to make the recruitment process easier, faster and transparent, in order to absorb fresh talent. Our next phase of expansion is to franchise to budding entrepreneurs in 40 towns & cities. With a progressive franchisee investment proposal, the only attributes we are looking in our franchisee partner are dedication, enthusiasm & desire to excel.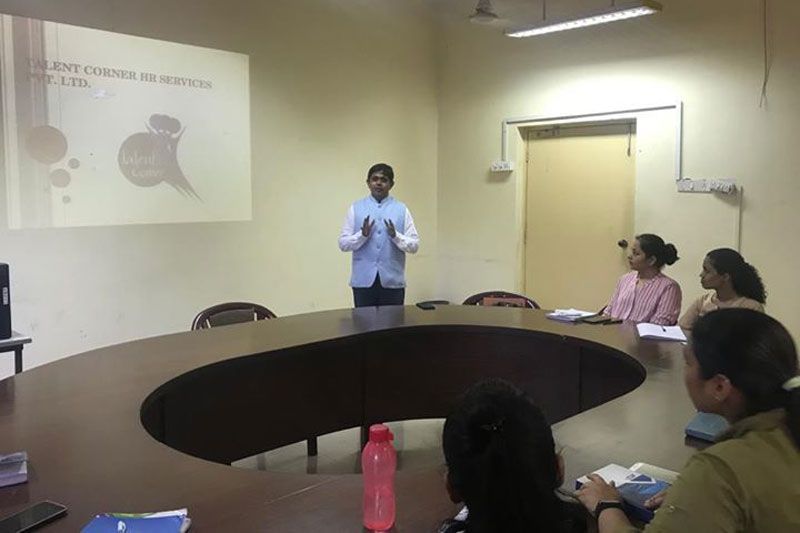 ---
Conclusion
To summarize, we can say any of the listed above staffing agency franchises is worth buying. But there is a lot to consider while choosing the best one for you. Pay attention to the reputation of the brand, what training and support are offered, check if the other franchisees are successful. But the main thing you need to do is to align your budget with investment requirements of the brand. In order to ease the challenge, we have made the comparison flowchart of the best staffing agency franchises in India for you. It shows the minimum estimated initial investment of each brand. By using it, you can figure out the difference in financial requirements for each franchise, and decide which one fits you the most.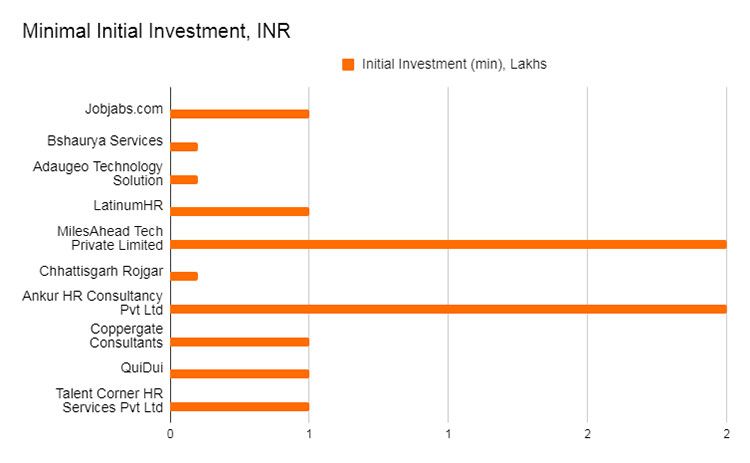 View all Staffing Agency Franchises
Want to advertise your franchise with us and successfully boost your business?
Please send us your request and we will get back to you shortly!
DIDN'T FIND WHAT YOU WANT?
ASK THE EXPERTS