The 10 Best Spa Franchise Business Opportunities in USA for 2023
Update: 04.12.2021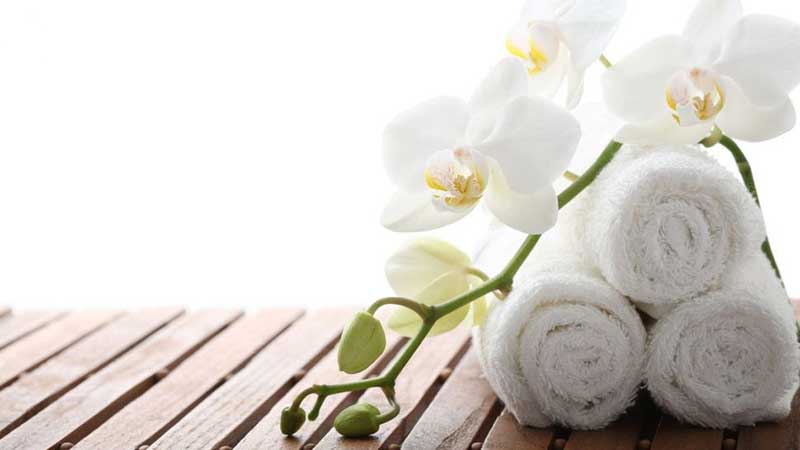 Spa franchises as well as other health-oriented businesses are expected to continue flourishing in 2022. The market leaders retain their strong positions by adding new services and enhancing their marketing strategies. If you compare the list of the best Spa franchises in the USA with the one of the previous year, you may notice the same brand names.
Spa is a great opportunity for American people to relax and stay healthy. Millions of the citizens use spa services each year, which made the industry a profitable business. Plenty of spa franchises in the country are welcoming for new franchisees which will help them expand both nationally and internationally. In return, the franchisors offer their partners a unique concept, training programs, low entry costs, professional growth, and a good income. The list of popular spa franchise opportunities in the USA includes various business concepts such as massage services, face and body treatments, sunless tanning, sauna therapy, etc. Choose the best idea which will suit your needs and wishes here!
Here are the top 10 Spa franchises in USA
Ideal Image MedSpa
Founded in: 2001
Franchising since: 2004
Franchise units: 21
Initial investment: $694,485 - $1,347,858
Initial Franchise Fee: $50,000
Royalty Fees: 7%
Ideal Image is a leading national health care center offering clients a full range of facial and body care services from laser hair removal to botox and facial fillers, CoolSculpting fat reduction and restorative anti-aging facial services. Ideal Image uses the most advanced technology and services to deliver long-lasting natural results that help people demonstrate their self-confidence. Ideal Image employs highly trained skin, face and body medical specialists who develop customized treatment plans consisting of FDA approved / approved gentle treatments that provide natural results without the need for invasive interventions. operation. Ideal Image has over 140 company-owned and franchised offices in the US and Canada.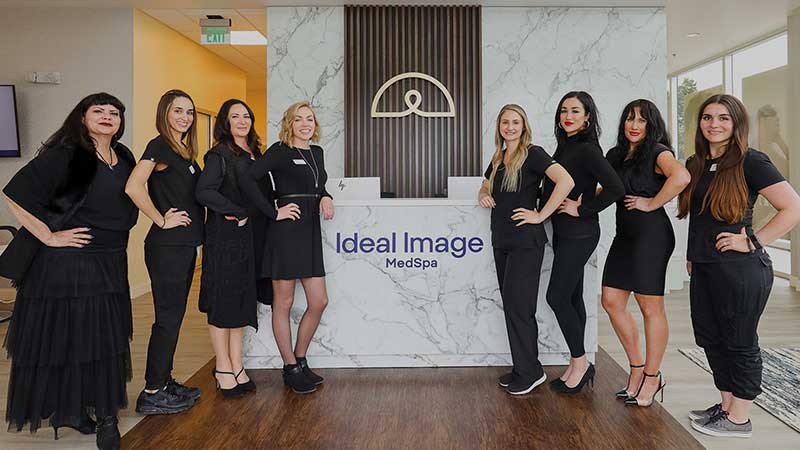 ---
LaVida Massage
Founded in: 2007
Franchising since: 2007
Franchise units: 53
Initial investment: $284,750 - $476,400
Initial Franchise Fee: $39,000
Royalty Fees: 5%
LaVida Massage is a unique wellness center offering affordable and convenient personalized therapeutic massages and skincare services. Based in Michigan, LaVida Massage is committed to enhancing the quality of life for visitors through exceptional treatments, products, training, and customer service. This concept is based on a large volume of massage services in a gender-neutral center, which is open seven days a week and is conveniently located.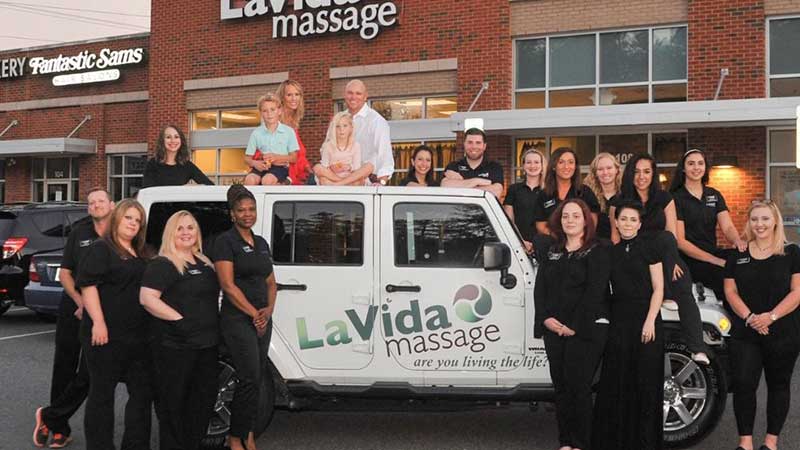 ---
Massage Heights
Founded in: 2004
Franchising since: 2005
Franchise units: 121
Initial investment: $409,603 - $488,397
Initial Franchise Fee: $39,000
Royalty Fees: 6%
Massage Heights was founded by Wayne and Shane Evans in San Antonio, Texas in 2004 with the simple idea that the guest should have the best experience in the massage industry by offering professional, affordable, and comfortable therapeutic services to everyone, Massage Heights quickly gained international success with over 100 retreat locations throughout the US and Canada. The company provides massage and skin therapy services, branded and high-end retail product lines, and multiple levels of membership offerings.
---
Spavia
Founded in: 2005
Franchising since: 2007
Franchise units: 48
Initial investment: $353,251 - $700,820
Initial Franchise Fee: $49,500
Royalty Fees: 6%
The company was founded by Allison and Marty Langenderfer in Denver, Colorado in 2005 and has been a franchisee since 2007. In recent years, the number of outlets has increased from three in 2012 to 42 (10 more than 32 in the previous year). Spavia is a premium business built around a respected name. The company is committed to self-improvement and self-improvement of both customers and owners. The company provides spa services to clients using only organic products that are organic, paraben-free, and all-natural while conserving energy in their work. The chain offers a wide range of services, including massages, body treatments, facials, eyelash extensions, waxing, mineral cosmetics and lessons, and sunless tanning. Three different membership levels are available.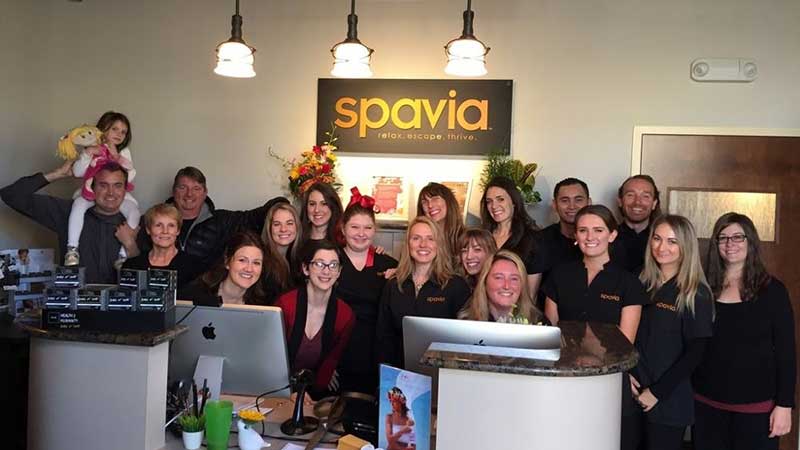 ---
MassageLuXe
Founded in: 2008
Franchising since: 2008
Franchise units: 52
Initial investment: $412,400
Initial Franchise Fee: $38,000
Royalty Fees: 5%
MassageLuXe® provides high-quality professional massage, facial, and waxing services in a luxurious and relaxing environment for all our guests. The goal of the company is to help all people achieve and enjoy a healthy lifestyle. The membership program provides monthly access to massage, facials, and specialized services. In addition, all MassageLuXe® members receive a 15 percent discount on depilation products and services. Members are also given access to unlimited daily HydroLuXe sessions.
See more Health and Beauty Franchises in USA in the catalog →
Planet Beach Day Spa
Founded in: 1995
Franchising since: 1996
Franchise units: 148
Initial investment: $104,300 - $248,900
Initial Franchise Fee: $39,950
Royalty Fees: 6%
In 1995, Steve Smith opened his first tanning salon in New Orleans, and in 1996 began working as a franchisee. Over the next few years, Planet Beach grew to hundreds of locations around the world. In 2004, Smith decided to move the Planet Beach brand from a tanning bed to a modern spa, a spa / UV hybrid. The presented list of services will satisfy the desires of even the most demanding customers. Massages, LED face masks, hydration therapy, dry heat saunas, teeth whitening, weight management systems, self-tanning, UV therapy and more ensure a steady stream of satisfied customers.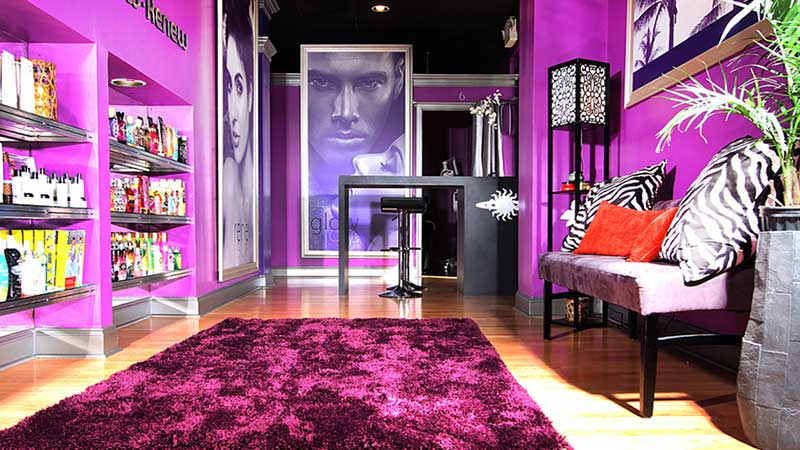 ---
Massage Retreat And Spa
Founded in: 2007
Initial investment: $319,475 - $480,655
Initial Franchise Fee: $45,000
Royalty Fees: 5%
Founded in 2007 in Minnesota and Minneapolis, Massage Retreat and Spa offers massage services along with a variety of spa services delivered by professional and licensed therapists in an upscale environment. Therapeutic massage sessions offer improvements for a small fee using add-ons such as cold stone therapy, hot towel therapy, mango foot scrub, deep muscle relaxation, and aromatherapy. In addition to massage, other services are offered including eyelash/eyebrow dyeing, waxing, and facials. There is a monthly membership program and a discount system.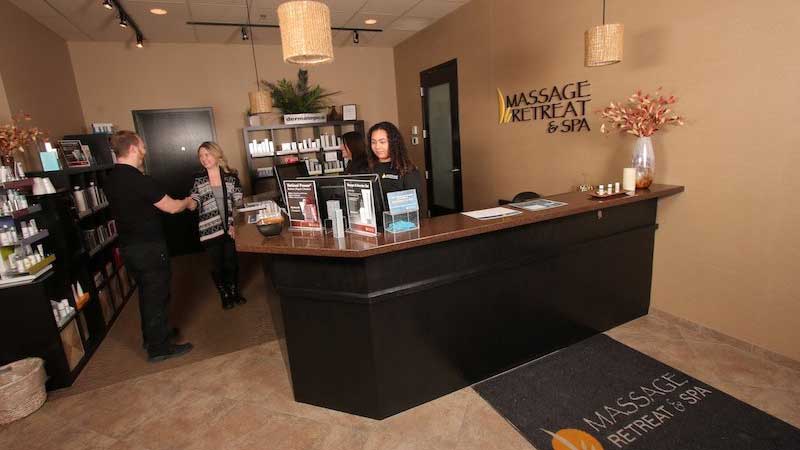 ---
Massage Green Spa
Founded in: 2008
Franchising since: 2009
Franchise units: 50
Initial investment: $170,000 - $282,000
Initial Franchise Fee: $45,000
Royalty Fees: 6%
Founded in 2008 and providing franchise services since 2009, the number of outlets is growing rapidly. The franchise includes massage therapy, infrared sauna therapy, facial therapy, day spa services in selected locations (e.g. manicure and pedicure), infrared sauna sessions, and facials in clean rooms using organic products, lifestyle education classes, and the sale of environmentally friendly takeaway products. health and beauty products and other goods. Owning a Massage Green Spa franchise offers the advantage of low entry costs, ease of operation, and an excellent opportunity for personal and professional growth.
---
The Woodhouse Day Spa
Founded in: 2001
Franchising since: 2003
Franchise units: 62
Initial investment: $808,250 - $985,000
Initial Franchise Fee: $48,000
Royalty Fees: 6%
The Woodhouse Day Spa offers a wide range of spa services including massages, waxing, facials, body scrubs, body wraps, manicures, and pedicures. Woodhouse also has an online boutique selling cosmetics, clothing, home décor, and personal care products. Woodhouse Day Spa does its best to pamper its clients with comfortable bathrobes, reflexology sandals, and some time in a Quiet Cozy Room over a cup of coffee or tea before they experience one or more of the many services.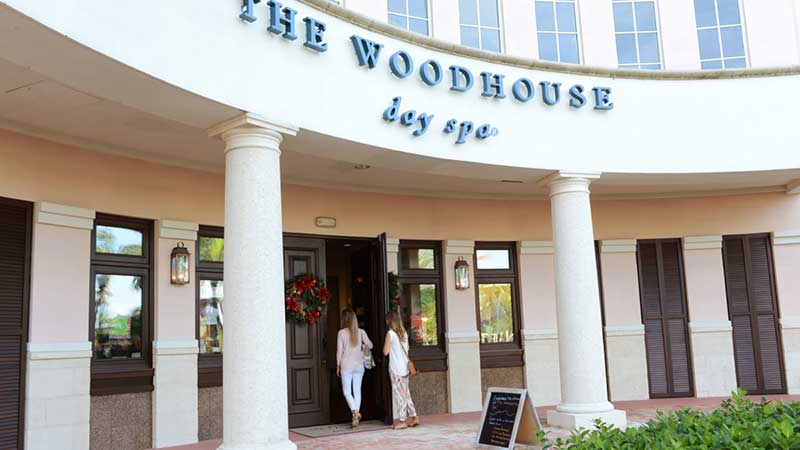 ---
Hand and Stone Massage and Facial Spa
Founded in: 2004
Franchising since: 2006
Franchise units: 471
Initial investment: $567,626 - $674,476
Initial Franchise Fee: $42,500
Royalty Fees: 5-6%
Founded in 2004 by physical therapist John Marco, who noticed that despite the popularity of this service, there was no national massage brand. The franchise concept began in 2006, offering massage, facial,s and waxing services, and a membership program. Hand and Stone are poised to quickly gain market share with its revolutionary new concept based on affordability and convenience.
---
Conclusion
To summarize, we can say any of the listed above spa franchises is worth buying. But there is a lot to consider while choosing the best one for you. Pay attention to the reputation of the brand, what training and support are offered, check if the other franchisees are successful. But the main thing you need to do is to align your budget with investment requirements of the brand. In order to ease the challenge, we have made the comparison flowchart of the best spa franchises in the USA for you. It shows the minimum estimated initial investment and initial franchise fee of each brand. By using it, you can figure out the difference in financial requirements for each franchise, and decide which one fits you the most.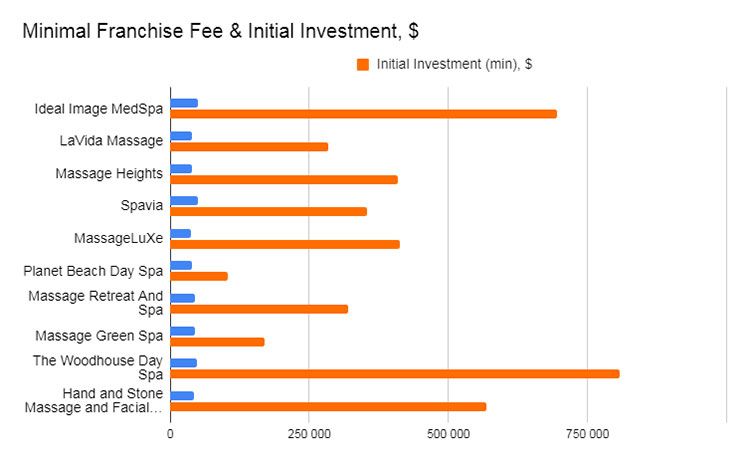 View all Spa Franchises in USA
To know more about all stages of franchise development read our article Franchise development. How to develop a franchise.
Want to advertise your franchise with us and successfully boost your business?
Please send us your request and we will get back to you shortly!
DIDN'T FIND WHAT YOU WANT?
ASK THE EXPERTS