The 10 Best Smoothie & Acai Bowl Franchise Businesses in USA for 2023
Update: 04.06.2021
Healthy life style is a constant trend and the demand for useful food and drinks is consistently growing. Customers are looking for new delicious beverages and dishes which can bring them new gastronomic feelings. Smoothie & Acai Bowl franchises offer abundant choices of quality and delicious things. There are a lot of options for sweet-tooths, vegans, and those who like non-dairy products. Many Smoothie franchise cafes serve exceptionally preservative-free, gluten-friendly and organic juices and bowls. The franchises have many interesting business concepts and models. If you got interested in buying a Smoothie & Acai Bowl Franchise, find more information about the opportunities below.
Here are the top 10 best smoothie & acai bowl franchise businesses in the USA
Smoothie King
Founded in: 1973
Franchising since: 1988
Franchise units: 944
Initial investment: from $263,550
Royalty Fees: 6%
Are you looking for an exciting business opportunity that will allow you to work for yourself while helping people live healthier lifestyles? Welcome to Smoothie King! We are the #1 health and fitness-focused Smoothie brand that offers an exciting franchise opportunity with a proven operating system and a low cost of entry. As a Smoothie King franchise owner, you'll have access to world-class training and support, comprehensive marketing services, and a business model that has been tested and standardized over the past 45+ years.
---
Tropical Smoothie Cafe
Founded in: 1997
Franchising since: 1997
Franchise units: 676
Initial investment: from $222,095
Royalty Fees: 6%
Tropical Smoothie Cafe Franchise offers real-fruit smoothies, bowls, flatbreads, wraps, and sandwiches, including our pressed sandwiches. Our mission is to inspire a healthier lifestyle by serving amazing smoothies and food with a bit of tropical fun. If you play to win, invest well and become a Tropical Smoothie Cafe franchise owner now! We want our franchise owners to understand the importance of peerless customer service and community outreach. We value innovation, creativity, and a competitive mindset.
---
Jamba
Founded in: 1991
Franchising since: 1991
Franchise units: 875
Initial investment: from $238,600
Royalty Fees: 6%
For nearly 30 years, Jamba has led the way in making balanced options easier and more accessible by serving delicious, made-to-order smoothies, juices, and bowls. With over 850 locations in 35 states and 6 countries, Jamba has become a pioneer and leader in the smoothies and juices category, and continues to innovate and grow with our guests. As a Jamba Franchise Owner, you should share our vision for providing industry-leading smoothies, juices, and bowls and understand the importance that exceptional service plays in your business success.
---
Booster Juice
Founded in: 1999
Franchising since: 1999
Franchise units: 400
Initial investment: from $153,000
Royalty Fees: 6%
At Booster Juice, we are dedicated to working with the most passionate entrepreneurs who believe in the Booster Juice lifestyle. Our food service concept is truly unique, promoting fresh and convenient choices to informed consumers in a vibrant store environment. Proud to be a Canadian franchise, Booster Juice offers delicious, premium products from sustainable and local food sources to customers around the world. The Booster Juice franchise system is strengthened by corporate systems and dedicated local support to guide you through all stages of development and operation.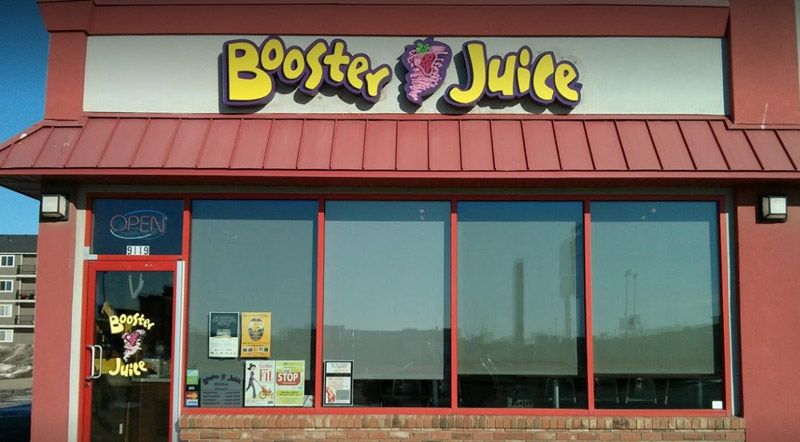 ---
Juice It Up!
Founded in: 1995
Franchising since: 1998
Franchise units: 85
Initial investment: from $227,400
Royalty Fees: 6%
Juice It Up! Franchise is great for people who want to get to know their community and support local organizations. We have a menu of handcrafted fresh juices, cold-pressed organic bottled juices, fruit and veggie fusions, blended-to-order smoothies and nutrient-rich superfruit and smoothie bowls. There's no restaurant experience required and you don't need a great deal of startup capital, but we do require one thing: passion for healthy living. We're perfect for owner-operators, empire builders, those new to the country looking for uniquely American business opportunities and families looking to build a legacy for their children.
---
Maui Wowi
Founded in: 1982
Franchising since: 1997
Franchise units: 150
Initial investment: from $63,900
Royalty Fees: Varies
Break free from the corporate world and have fun living the flip flop lifestyle! Serve the finest Hawaiian coffees and smoothies when and where you want with one of our proprietary mobile cart models! Our franchise owners are proof that you don't need a shirt, tie and wingtips to be successful in business. Maui Wowi operates in hundreds of nontraditional venues such as racetracks, convention centers, and college campuses. The transportable business makes it easy for franchisees to set up shop without the overhead typically associated with a brick and mortar and has become a great way for individuals to step into business ownership on their terms.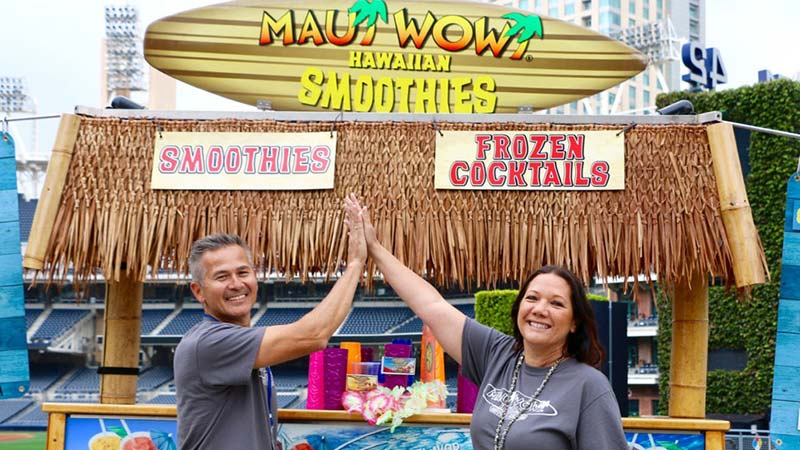 ---
Vitality Bowls
Founded in: 2011
Franchising since: 2014
Franchise units: 68
Initial investment: from $170,100
Royalty Fees: 6%
Vitality Bowls is an 750 – 1,500 sq. ft. Superfood Café focused on delivering top quality organic Açaí, Acerola, Pitaya and Graviola Bowls®, smoothies, fresh juices, soups, salads, and panini. The achievements of the franchise model are generally achieved via a strong level of support from a corporate office. At Vitality Bowls, we provide support in identifying the right location, helping you construct the perfect café, extensive initial training and then of course, ongoing support to ensure you have every opportunity to succeed.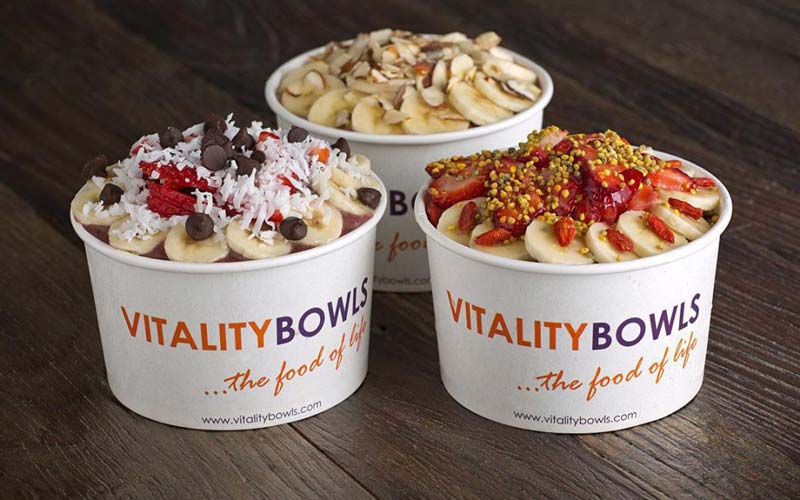 ---
Clean Juice
Founded in: 2015
Franchising since: 2016
Franchise units: 70
Initial investment: from $259,000
Royalty Fees: 6%
Clean Juice is truly a nutrition and wellness franchise, not just a juice bar. Clean Juice is one of the fastest growing franchises in the country and the only USDA-certified organic franchise available. It is a unique franchise opportunity with limitless potential. We are always looking for passionate business partners to join us on our journey to a healthier world. Your Field Business Consultant will work with you and your team twice per quarter to help you optimize your business.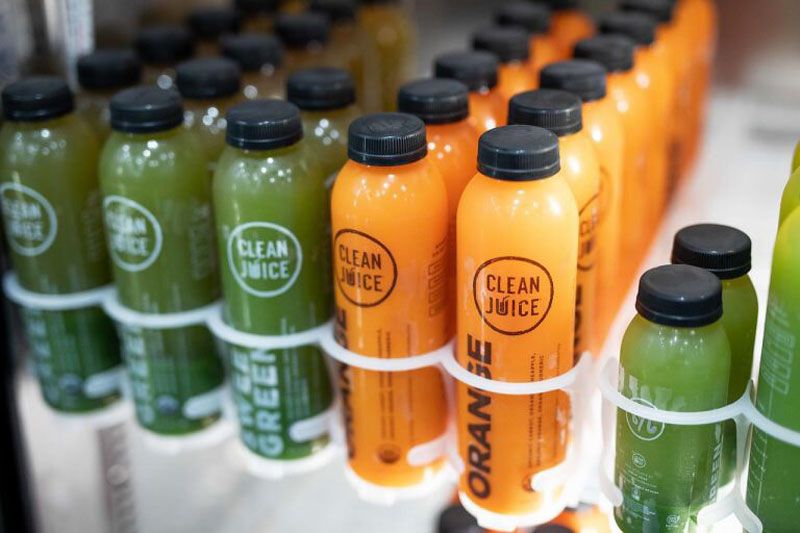 ---
Smoothie Factory
Founded in: 1996
Franchising since: 1996
Franchise units: 33
Initial investment: from $226,500
Royalty Fees: 5%
Smoothie Factory is committed to helping health conscious customers choose more nutritious options. The smoothie menu features more whole fruits and vegetables, more natural options for sweeteners, and more vegan and non-dairy options than ever before! Our locations are often in close proximity to gyms to build traffic and volume, and nutritional supplements are best-selling items sold at competitive prices. Smoothie Factory franchise development team will help you find just the right location and construction team to get things off to a promising start. Before your store opening, you'll receive approximately three weeks of intensive in-person training from experienced Smoothie Factory franchise experts.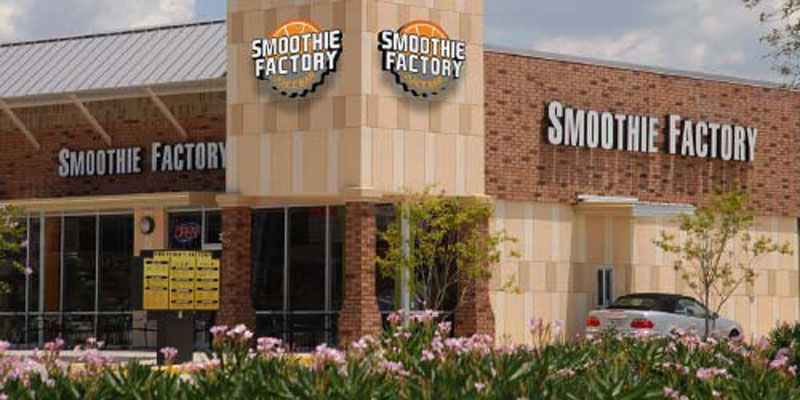 ---
Grabbagreen
Founded in: 2013
Franchising since: 2015
Franchise units: 26
Initial investment: from $282,690
Royalty Fees: 6%
Focused on being one of the top healthy food franchise opportunities, Grabbagreen's food + juice menu is made up of fresh ingredients and 100% whole foods that are preservative-free, and naturally gluten-friendly (with the exception of wraps). Our franchising team is just the right mix of old school and new. We have the wisdom of industry veterans, fresh new faces with fresh new ideas and some in-between, but all with the same passion to spread the health with Grabbagreen! Training is at corporate headquarters in Arizona for 4 weeks (50 hours) depending on skill set. Join the Grabbagreen movement!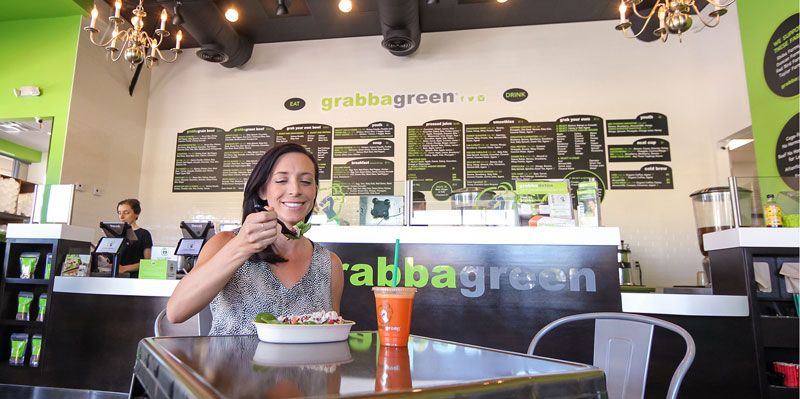 ---
View all smoothie & acai bowl franchises
Want to advertise your franchise with us and successfully boost your business?
Please send us your request and we will get back to you shortly!
DIDN'T FIND WHAT YOU WANT?
ASK THE EXPERTS