The 10 Best Tourism Franchise Businesses in India for 2022
Update: 04.11.2021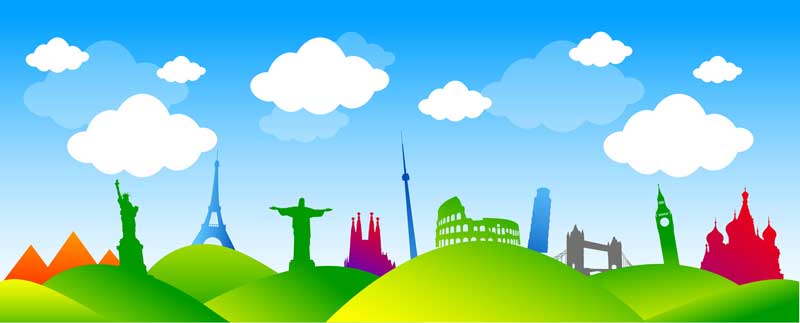 India offers an abundant choice of tourism products including wellness, sports, religion, cruises, adventure and rural tourism which attract millions of tourists each year. For this reason, investing in the tourism business in the country makes sense. What are the best tourism franchises in India? The top 10 tourism franchises for 2022 sell innovative travel products and services, jet rental flight services, support for prospective students aspiring to study aboard, eCommerce solutions for travel agencies, etc. Our list of popular tourism franchise opportunities in India consists of reputable franchise chains with a well-established business model.
Here are the top 10 tourism franchises in India
GoStops
Founded in: 2014
Franchising since: 2017
Franchise units: 10-20
Initial investment: From Rs 20 Lakhs
Royalty Fees: 30%
GoStops is one of the fastest growing networks of travellers' hostels in India. We continuously strive to provide social stays and experiential travels at every step of a traveller's journey. Besides the basic services like high-quality beds in air-conditioned dorms and private rooms, 24×7 CCTV/ Security, 24×7 Front Desk, 24×7 Café etc., our hostels offer several facilities like mini theatre, foosball/ pool table, aesthetically designed work and lounge areas etc.in the common areas and many activities to socialize and explore the destination together with other fellow young travellers.
---
India Assist
Founded in: 2019
Franchising since: 2019
Franchise units: Less than 10
Initial investment: From Rs 0.1 Lakhs
India Assist works on a centralised mechanism to offer 24*7 assistance to foreign tourists in India for worry free and uninterrupted travel experience. It offers accurate information and reliable on ground support through verify and trusted partners at the time of any distress or unfortunate event. The service, available through an advance mobile app, comes to a nominal cost of just $10 a day. In short, India Assist is a responsible and reliable friend of foreign tourists in India.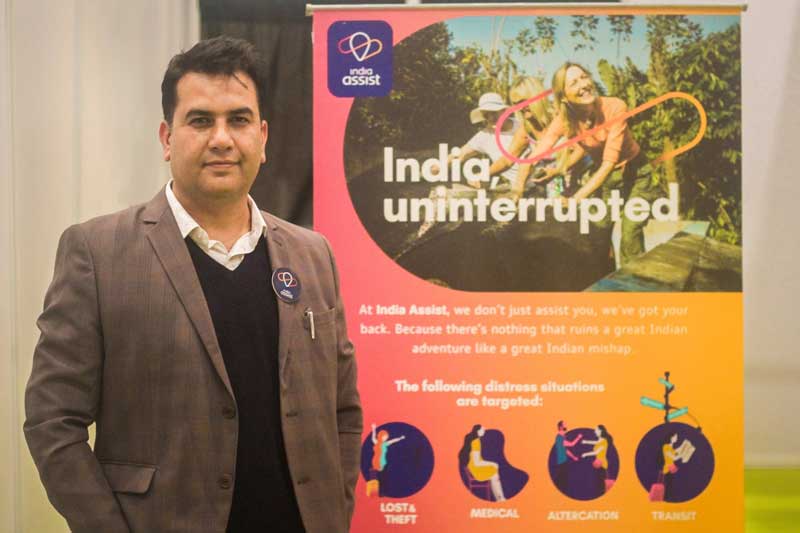 ---
Plan My Destination Pvt Ltd
Founded in: 2011
Franchising since: 2013
Initial investment: From Rs 2 Lakhs
Royalty Fees: Rs 3 Lakhs
Plan My Destination Pvt. Ltd. is a premier destination management company addressing the travel needs worldwide since its inception in 2012. It has an excellent and experienced team of professionals from various backgrounds and academics. We provide unique end to end solutions to our customers in a variety of ways that really work for them and help them to increase the comfort and reduce their costs. The franchise benefits are site selection assistance, detailed operating manuals, field assistance, marketing support & advertisement assistance, proven business model to follow.
---
Sajid Travels
Founded in: 1984
Franchising since: 2010
Franchise units: Less than 10
Initial investment: From Rs 0.5 Lakhs
Royalty Fees: 20%
Sajid Travels is involved in producing innovative travel Products & Services, which include Star Cruises, European Railways, Palace on Wheels, Hotels & Resorts, Holiday Packages and more. The start up venture today, has transformed into a professionally managed and committed organization. Meticulous planning, domain expertise and sound understanding of geographic have enabled Sajid Travels to enjoy the trust and support of its esteemed clients.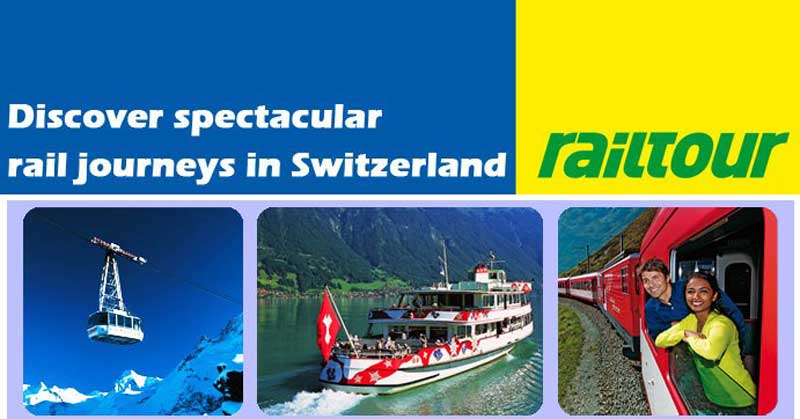 ---
India Air Charter
Founded in: 2013
Franchising since: 2018
Franchise units: Less than 10
Initial investment: From Rs 5 Cr
We specialize in jet rental flight services around the world. We will create a solution tailored to fit any private jet travel need. With an inventory to over 4000's private jets, India Air Charter jets is a leading provider of private jet charters, with an extraordinary service and years of experience selling charters worldwide.
---
SunStellar LTD
Founded in: 2017
Franchising since: 2019
Franchise units: Less than 10
Initial investment: From Rs 0.1 Lakhs
Royalty Fees: 40%
We at SunStellar Ltd. primarily focus on delivering the best to the needs of prospective students aspiring to study aboard for their higher education in different parts of the world, desirous people willing to move abroad on permanent residency to developed nations, onshore migrants aspiring to call their family members on family/spouse/parents visa to their respective migrated nations and entrepreneurs willing to invest or settle on business visa.
---
Honeybell International India Private Limited
Founded in: 2010
Franchising since: 2012
Franchise units: 100
Initial investment: From Rs 0.1 Lakhs
Royalty Fees: 30%
Our eCommerce solution, "PASSENGER" is the most advanced eCommerce Platform offering B2C eCommerce Portal, B2B eCommerce Portal, Training and Collaterals. With a growing network across India, the brand promises an unmatched business opportunity for Businessman, Retailers, Housewives, Students, Professionals, Insurance and Real estate agents. Our network consists of franchises & Master franchises who sell product and services from our portal. This enables them a steady source of income and commission. Join us today as a franchise and enjoy the benefits of being a business owner of a reputed brand!
---
Yatra Hub
Founded in: 2010
Franchising since: 2011
Franchise units: 17
Initial investment: From Rs 0.1 Lakhs
Yatra Hub is a fast growing fortune company, floated to aggregate, commoditize and distribute the services in most convenient form to the consumers. The motto of the company is to give convenience and value to all its customers who are looking for travel, utility, e-Governance and entertainment related services. We strive to establish strong and lasting relations with our valued clients. We emphasize on improving expertise at every level of workforce. Our main objective is to demonstrate our core strengths such as quality service, technical support, and world-class service customization. Join fast growing fortune company in travel industry to achieve your dreams.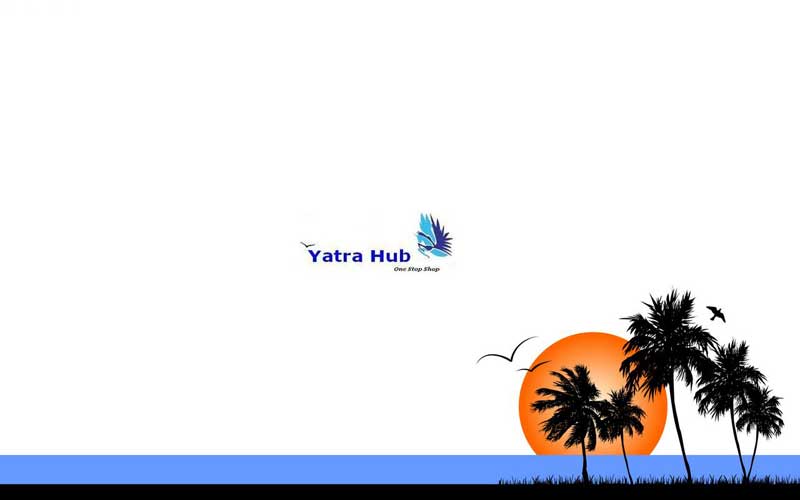 ---
Happiness and PrideHolidays Pvt Ltd
Founded in: 2017
Franchising since: 2017
Franchise units: 20-50
Initial investment: From Rs 0.1 Lakhs
Royalty Fees: 10%
Happiness and Pride Holidays is a global Holiday destination Planning Company. Operating on a Business to Business (B2B) & Business to Customer (B2C) philosophy, Happiness And Pride Holidays assists tour operators and agents & also clients to offer the highest quality and value products and services in each destination served. We assist tour operators, tourism boards, travel houses, resorts and service providers in destinations around the world to build relationships in the countries we are represented in. Happiness & Pride Holidays is committed to the agency supplier and product association which has been the hallmark of our success wherever we have established a presence around the globe.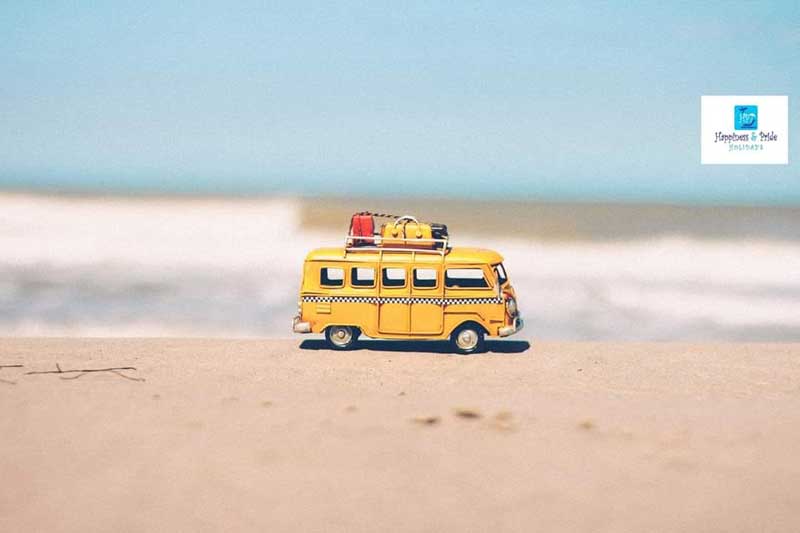 ---
Cash Free Holidays
Founded in: 2011
Franchising since: 2012
Franchise units: From Rs 5 Lakhs
Initial investment: 5%
CashFree Holidays is a travel company with the difference; passionately committed to 'Total Quality Travel' within the budget. We strive to conquer the travel market with our continual delivery of value added service of paying in easy EMIs/Installments, and promise to create a value buying experience for the HNI as well as the not so ordinary Middle class citizens of India. Totally honest policies, excellent services and perfection in tour planning are the hallmarks of our success. We have perfected our tour itineraries to meet the special needs of the discerning tourist and that too all within their Budget. If you too are passionate enough about the travel sector and wish to make it big, join us.
---
View all franchises
Want to advertise your franchise with us and successfully boost your business?
Please send us your request and we will get back to you shortly!
DIDN'T FIND WHAT YOU WANT?
ASK THE EXPERTS