Top 10 Most Profitable Franchises to own in the USA for 2023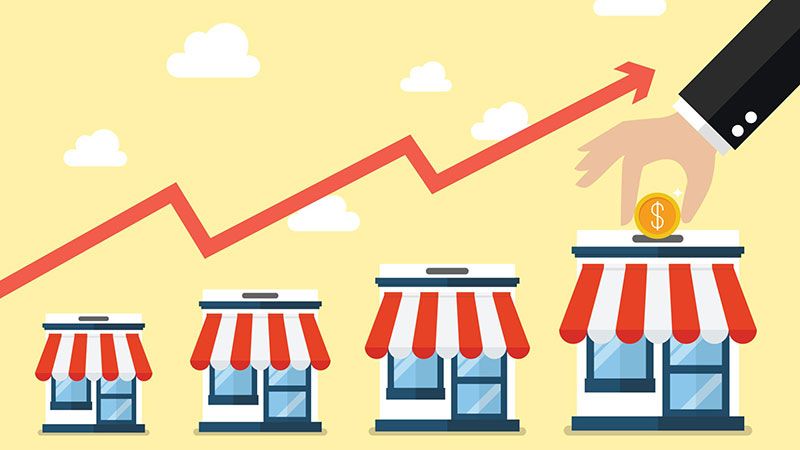 Figuring out the most lucrative franchise businesses in the USA, we`ve spotted several things they have in common. They all have well-built marketing and management; provide quality yet affordable products and services; support and cherish their franchisees. Meanwhile, the highest profit franchise opportunities can be found in absolutely various industries. A list of top 10 franchises that make the most money includes Fast Food, Education, Fitness, Beauty, Cleaning, Electronic Repair and Window Covering companies. If you think that the most profitable businesses require huge investments, you are not fully right. There are businesses which you can launch for $100K and the ones which will cost you more than $2 million to start. The franchise fee is also different, varying from $2K to 80K. Plenty of high profit franchises are mature businesses with 40-70 years of experience. However, there are also quite new brands on the list with less than 10 years of being on the market. No matter what brand out of the listed here you`ll pick, you will no doubt make the right choice.
Here is the 10 most profitable franchise business opportunities in the US
Chick-fil-A
Founded in: 1967
Franchising since: 1987
Franchise units: 2,600
Initial investment: $342,990 - $1,982,225
Franchise Fee: $10,000
Royalty Fees: 15%
Chick-fil-A is one of the largest American fast food restaurant chains and the largest whose specialty is chicken sandwiches. Becoming a Chick-fil-A® Franchisee offers the opportunity to build a business, shape a culture and invest in a better future. Chick-fil-A's success is directly tied to the passion and drive that our Franchisees bring to their local businesses. That's why we take great care in selecting who we go into business with, getting to know candidates through our intensive and lengthy selection process.
---
Jersey Mike's Subs
Founded in: 1956
Franchising since: 1987
Franchise units: 1,942
Initial investment: $144,670 - $786,230
Franchise Fee: $18,500
Royalty Fees: 6,5%
Jersey Mike's Subs is an American submarine sandwich chain headquartered in Manasquan, New Jersey. The Jersey Mike's franchise has 1,942 locations open and many more in development across the United States each week. Our concept is simple. We provide our customers with the freshest, highest quality sub sandwiches available, prepared right in front of them and served with energy and enthusiasm. Our culture of giving and making a difference in the lives of our customers creates an important bond in the communities we serve. Our business model, which offers a balanced lifestyle, allows our owners the wherewithal to support important causes in their community and the flexibility to have a family life outside the restaurant.
---
Kumon
Founded in: 1954
Franchising since: 1958
Franchise units: 26,365
Initial investment: $64,460 - $139,890
Franchise Fee: $2,000
Royalty Fees: $34-$38/student per month
Kumon Institute Education Co. Ltd. is an educational network created by Toru Kumon which uses his Kumon Method to teach mathematics and reading primarily for young students. Kumon is unique among education franchises because it's not tutoring. Instead, you'll guide kids through an enrichment program that complements schoolwork while ensuring nothing is missed in math, reading and writing. With decades of experience, Kumon knows how to help franchisees create businesses that are emotionally and financially rewarding. You'll guide kids through a long-term program that ensures they master math, reading and writing while building essential skills for success like setting goals and developing the grit to achieve those goals. You'll work close to home, build relationships and contribute to your community.
---
Great Clips
Founded in: 1982
Franchising since: 1983
Franchise units: 4,472
Initial investment: $146,750 - $302,400
Franchise Fee: $20,000
Royalty Fees: 6%
Great Clips is a hair salon franchise with over 4,400 locations across the United States and Canada. Being a Great Clips franchisee means owning and operating your own business with the power of a national brand behind you. It's like being in business for yourself, but not by yourself. We lead the industry in practically every measurement when compared to our competitors. And that's a big advantage for our franchisees. Great Clips franchisees come from a variety of backgrounds, but their role remains the same—to be engaged, dynamic leaders who use the tools and resources of a franchise system to build their legacy.
---
Dunkin'
Founded in: 1950
Franchising since: 1955
Franchise units: 12,800
Initial investment: $437,500 - $1,787,700
Franchise Fee: $40,000 - $90,000
Royalty Fees: 5,9%
Dunkin' Donuts LLC, also known as Dunkin', is an American multinational coffee and doughnut company, as well as a quick service restaurant. It was founded by William Rosenberg in Quincy, Massachusetts, in 1950. With plans to double the number of restaurants in the U.S. within the next 20 years, we are looking for exceptional franchise candidates to help keep America running on Dunkin' each and every day. If you share our passion, meet the qualification criteria and have the ability to deliver a high-level of customer service within your community while embodying our company values, it's time for you to join one of the world's fastest-growing most profitable QSR franchises.
---
McDonald's
Founded in: 1940
Franchising since: 1955
Franchise units: 36,717
Initial investment: $1,314,500 - $2,313,295
Franchise Fee: $45,000
Royalty Fees: 4%
McDonald's is an American fast food company, founded in 1940 as a restaurant operated by Richard and Maurice McDonald, in San Bernardino, California, United States. McDonald's has been around for more than seven decades, and many franchises have been established in that time. For this reason, the vast majority of entrepreneurs wanting to get into the restaurant franchise business buy existing franchises rather than launch new ones. Existing franchises typically come with trained staff and built-in customers, so in that sense, these are true turnkey businesses.
---
Jazzercise
Founded in: 1969
Franchising since: 1982
Franchise units: 8,003
Initial investment: $2,415 - $21,750
Franchise Fee: $1,250
Royalty Fees: 20%
Jazzercise is a fitness franchise company founded by Judi Sheppard Missett in 1969 and headquartered in Carlsbad, California, United States. Have you ever wanted to own a Jazzercise Franchise, but didn't want to teach classes? Now you can! As a Business Franchisee, you don't have to teach a single class. Instead, you will own and manage classes taught by your hired Jazzercise-certified Instructors. Jazzercise offers the perfect opportunity to build and operate your business. Many tools are available to franchisees including the Business Center, class formats, marketing material and much much more! A Jazzercise Franchise is the perfect fit for you! As independent business people, Jazzercise franchisees can directly affect their own income levels while enhancing the lives of others through fitness and dance.
---
Budget Blinds
Founded in: 1992
Franchising since: 1994
Franchise units: 1,320
Initial investment: $125,580 - $192,900
Franchise Fee: $19,950
Royalty Fees: $300 - $2,000 per month
Budget Blinds was founded on the principle of providing high quality window coverings to consumers in a highly convenient way and at prices that fit almost every budget. That was 1992. Today, the Budget Blinds franchise system of more than 1,000 franchises still strives to provide consumers with the same superior products through convenient, complimentary in-home consultations. We offer exclusive design-driven window coverings solutions that consumers can shop at home for, and provide our customers with free in-home consultations, virtual consultations, window measurements, and installation services. Every week, our Budget Blinds franchisees install 50,000 blinds, shades, shutters, draperies, and smart home solutions across the U.S. and Canada.
---
uBreakiFix
Founded in: 2009
Franchising since: 2013
Franchise units: 451
Initial investment: $82,430 - $354,400
Franchise Fee: $40,000
Royalty Fees: 7%
uBreakiFix is an electronic repair shop founded in 2009, and currently exists in over 600 locations. These stores are primarily located in the United States, though franchises also exist in Canada and the Caribbean Islands. We collaborate with companies and organizations across the country, from small local businesses to international titans like Google, Samsung, and HP. Our partnership capabilities are what make us one of the strongest and most profitable franchise options on the market. We pride ourselves on a comprehensive on-site training program designed to prepare our partners for success. New franchise owners are invited to our headquarters in Orlando, FL to see firsthand how we do business and learn the fundamentals of our culture.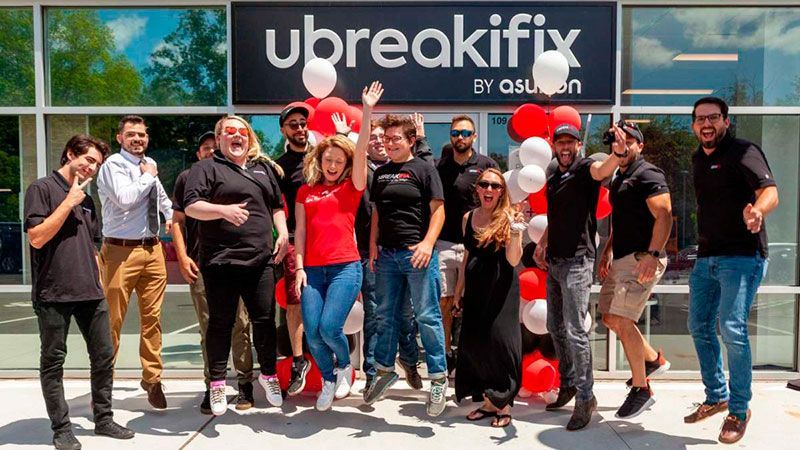 ---
MaidPro
Founded in: 1991
Franchising since: 1997
Franchise units: 283
Initial investment: $57,560 - $222,450
Franchise Fee: $20,000 - $80,000
Royalty Fees: 4 - 7%
A MaidPro franchise is truly unique — and not in just the home cleaning industry. We've tossed out those outdated franchise rules that have given franchising a bad name. We value creativity, knowledge and good, ole-fashioned friendliness. We realize everyone has different needs when it comes to financing. We will work with you and your budget, discovering ways to get you started with your own franchise. A business that will let you have the freedom to live on your own terms, travel when you want, spend more time with family, and the flexibility to enjoy your life. A home cleaning franchise with MaidPro can offer exactly what you want.
---
Conclusion
To summarize, we can say any of the listed above highest profit franchises is worth buying. But there is a lot to consider while choosing the best one for you. Pay attention to the reputation of the brand, what training and support are offered, check if the other franchisees are successful. But the main thing you need to do is to align your budget with investment requirements of the brand. In order to ease the challenge, we have made the comparison flowchart of the best most profitable franchises in the USA for you. It shows the minimum estimated initial investment and initial franchise fee of each brand. By using it, you can figure out the difference in financial requirements for each franchise, and decide which one fits you the most.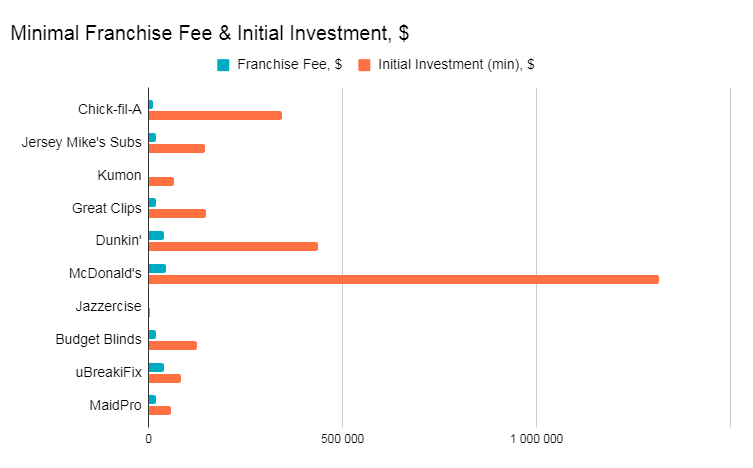 View all Most Profitable franchises
Want to advertise your franchise with us and successfully boost your business?
Please send us your request and we will get back to you shortly!
DIDN'T FIND WHAT YOU WANT?
ASK THE EXPERTS